A Peru woman faces up to a year in jail, with the possibility of alternate penalties, such as community service, after being convicted Wednesday of tussling with La Salle County security officers.
A jury deliberated less than two hours and convicted Angel M. Farmer, 31, of two counts of misdemeanor battery and one count of obstructing justice, but acquitted her on one battery count, for two incidents in March 2021.
Jurors filed out of Chief Judge H. Chris Ryan Jr.'s courtroom without comment immediately following the verdict. An alternate who stuck around for the verdict declined comment.
Ryan scheduled a hearing for 1 p.m. July 27, on post-trial motions and/or sentencing. Defense attorney Wayne Slaughter declined comment on the verdict.
"No cellphones in the courthouse," Farmer said sarcastically as she headed for the exit.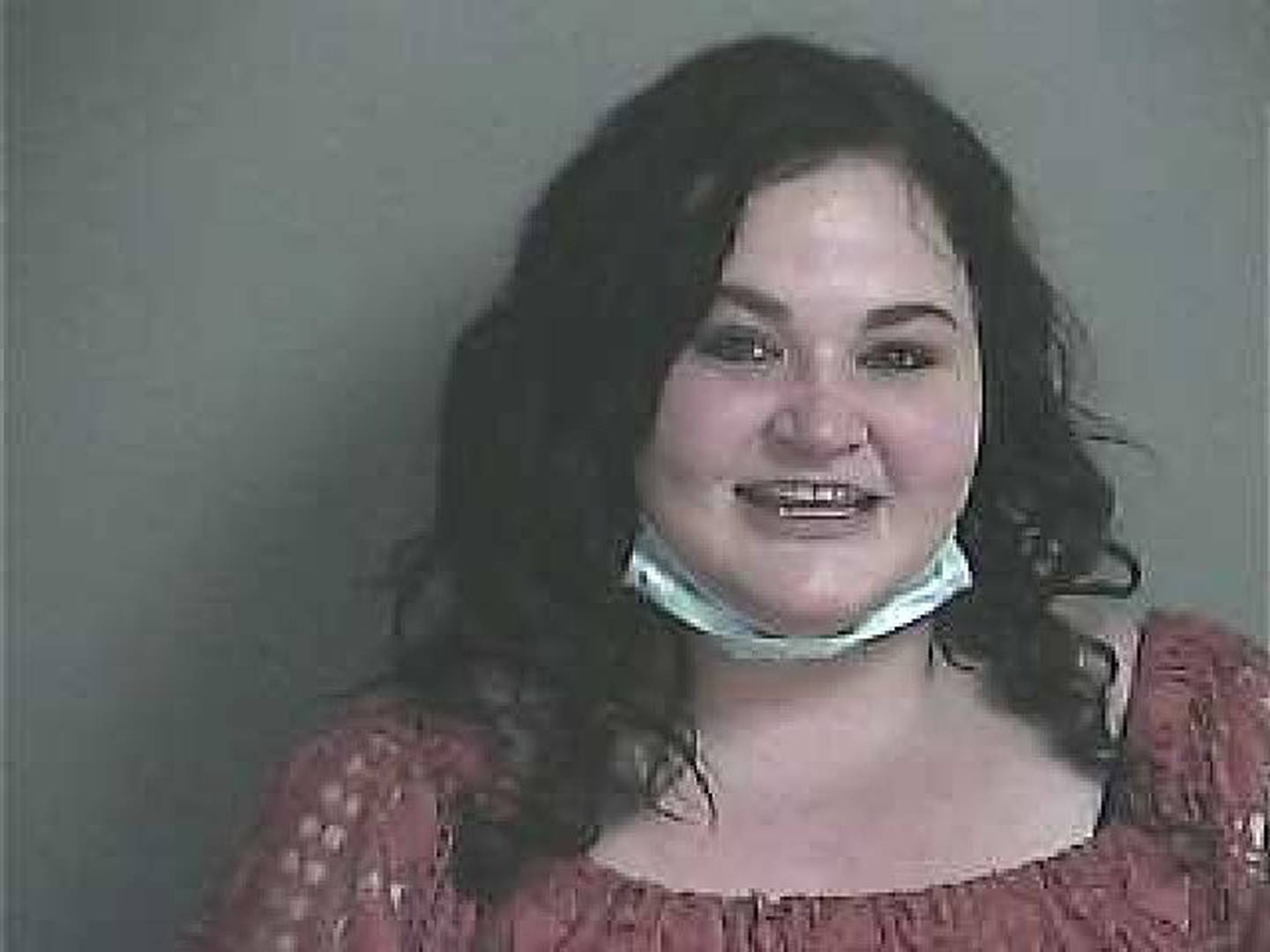 Farmer was conducting a series of video-recorded public access checks when the courthouse was under COVID-19 restrictions. Charges were filed after two confrontations with security, injuring Deputy Jim Knoblauch.
At trial, Farmer argued she was exercising her First Amendment rights and portrayed herself as the victim of a retaliatory scheme by county officials to bar her from the premises.
Slaughter told jurors during closing arguments the state's portrayal of how Knoblauch was injured was inaccurate and while Farmer pressed against the door, she never pushed against Knoblauch.
"That's not fair, that's not right, that's not true," Slaughter said. "Ms. Farmer did not push Deputy Knoblauch and did not batter Deputy Knoblauch."
The jury partially agreed, rejecting a count that alleged bodily harm against Knoblauch, who did require medical treatment.
But Farmer was unsuccessful in arguing there was no prohibited contact with Knoblauch and with another officer or that she disobeyed a direct order.
Assistant La Salle County State's Attorney Kelley Porter reminded jurors that the Farmer and her brother Jacob, who previously was convicted of misdemeanors, practically begged the officers to place them in custody – "Please arrest us," was among the comments recorded – and provoked the officers to produce dramatic video.
"To say this is some form of retaliation is so far from reality," Porter said.
Assistant La Salle County State's Attorney Jason Goode reminded jurors the disturbance took place outside a 911 center where security officers had an obligation to maintain some semblance of order.
"Was it the crime of the century? No," Goode said. "Was it to insult and to provoke? Their whole schtick is to be insulting and to provoke."
He added later, "She goes by 'Accountability Angel.' Hold her accountable."