OTTAWA — Many times when athletes feel their back is against the wall, they find that little extra from within to help them fight back.
That was the case for the Ottawa doubles team of brothers senior Adam Gross and sophomore Noah Gross during the championship match of the Class 1A Ottawa Sectional on Saturday at the Henderson-Guenther Tennis Facility.
Down 3-0 in the third set to Metamora's Hudson Shaw and Dane Hutchison, the siblings stormed back for a 6-2, 5-7, 7-5 victory to claim the title.
"We were down in the second set as well, I think 4-1, and were able to come back a little before dropping it 7-5," Adam said. "But I think that gave us the confidence when we were in the same situation again in the third set that we could fight back again.
"This match was one where I just feel we played a little more consistent than they did down the stretch of things."
All competitors in Saturday's semifinal and title matches had already qualified for the state tournament, which begins Thursday in the Chicago suburbs, while pairings are expected to be released Tuesday afternoon.
"At times we just reminded each other about doing a better job of beating them to the net, but to be honest, we didn't talk a lot of strategy," Noah Gross said. "We both know what each of us needs to do to be successful and much of that is just staying consistent with every part of our games.
"I also feel that during the crossovers, a key was when we were down, we got a new piece of gum and Adam would put his armband back on. It was superstitious, I guess, but it helped us both get our focus back at times when we needed it."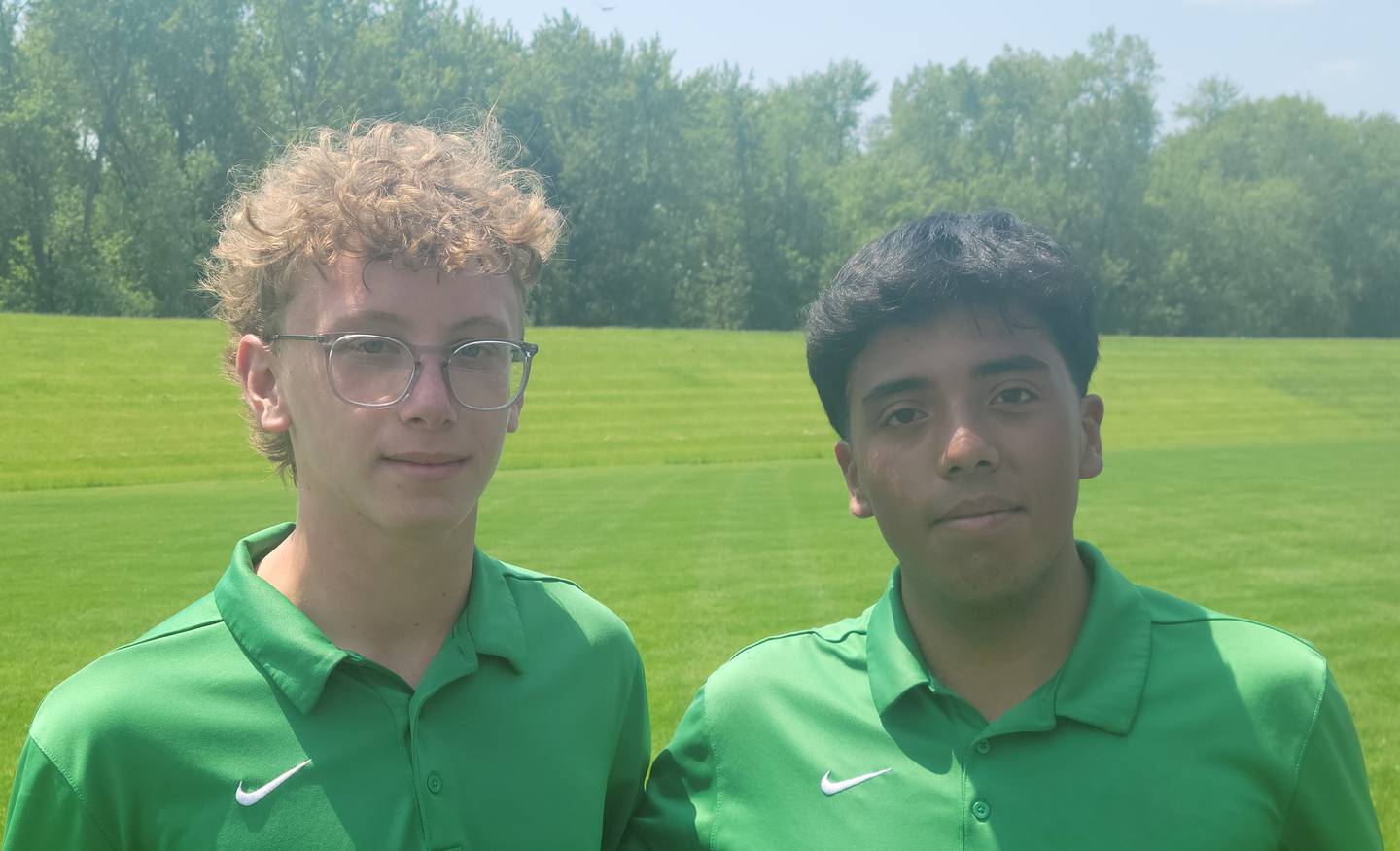 The La Salle-Peru doubles team of junior Andrew Bollis and sophomore Danny Santoy bounced back from their semifinal defeat to best the Morris pair of Mason Kitchell and Connor Ahearn, 6-2, 6-2.
"We wanted to bounce back win the third-place match to give ourselves a little momentum and extra confidence going into the tournament next week," said Bollis, who will be making his third trip to state. "I think we were much more active and challenged at the net much better in our second match. We played a much more aggressive game against Morris.
"I also have to give a big thanks to our athletic trainers. I've been having forearm problems all season, and without them I'm not so sure I'd have been able to play as much as I did this season.
For Santoy, he'll be making the state trip or the first time.
"Honestly, I didn't play well in the (semifinal) match against Metamora and my energy was down," Santoy said. "I was a little nervous to start today for whatever reason and just had a hard time shaking that.
"I started hitting the ball better and making better decisions against Morris. I was also much more active at the net and was able to improve in my returns of serve.
"I'm really excited to be going to state."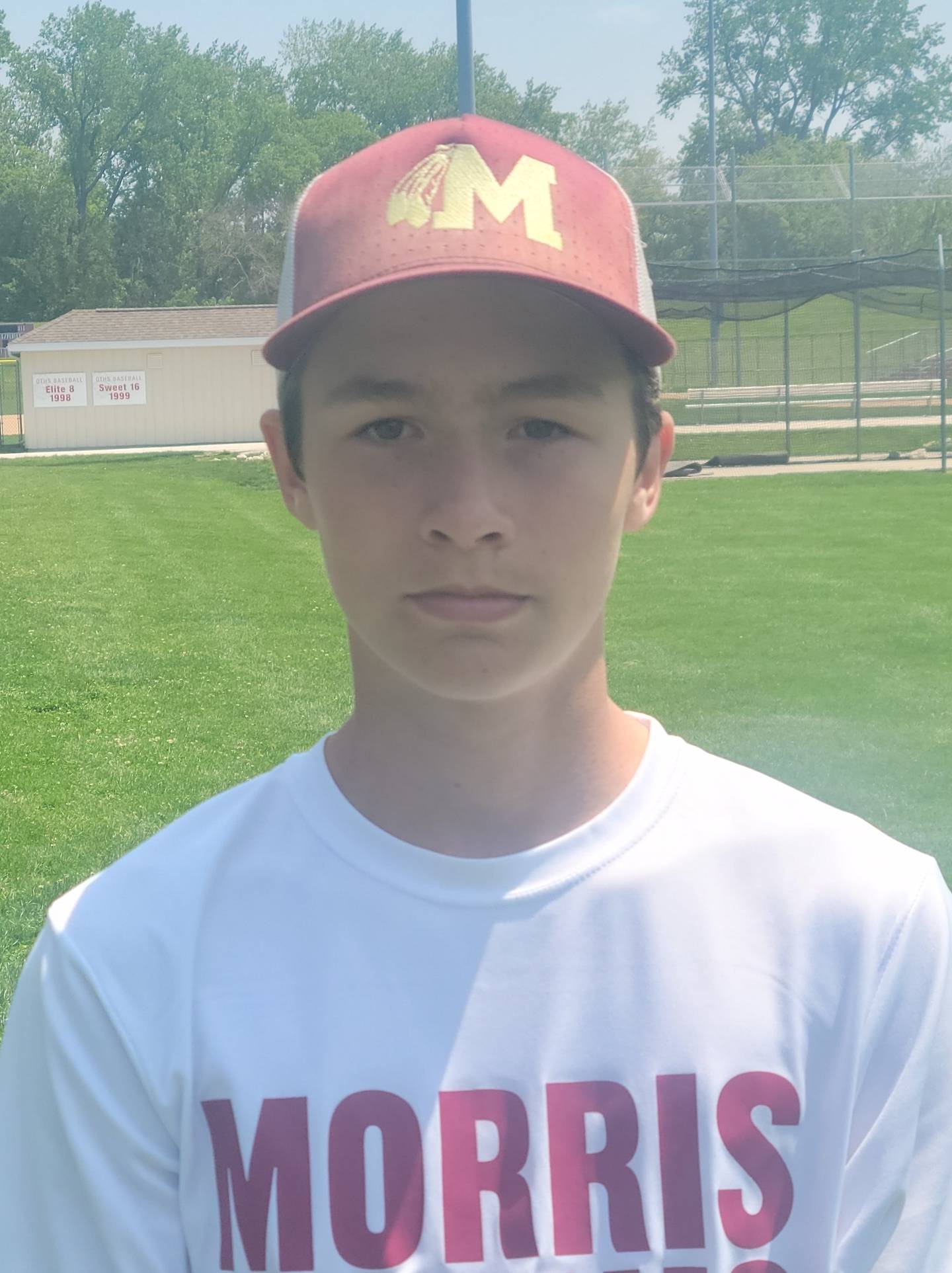 Morris freshman Connor Barth grabbed third place with a 6-2, 7-5 victory over Princeton's Tyson Phillips.
"My very first match of the season was here (in Ottawa), against a senior and a rough one," Barth said. "I thought it was things were going to keep going downhill. But the next couple of matches I realized I could compete despite being a freshman and have improved a lot over the spring.
"My first match today (against Metamora's Alexander Schroff), while it was a loss overall, I felt that experience of playing that caliber of player and actually taking four games in the second set from him is a confidence boost for me.
"Against (Phillips) I was pretty tired, so my game plan was to just keep the ball in play and hopefully he would make more mistakes than I did. It was really how I wanted to play, but being a little gassed I felt like that was what I needed to do."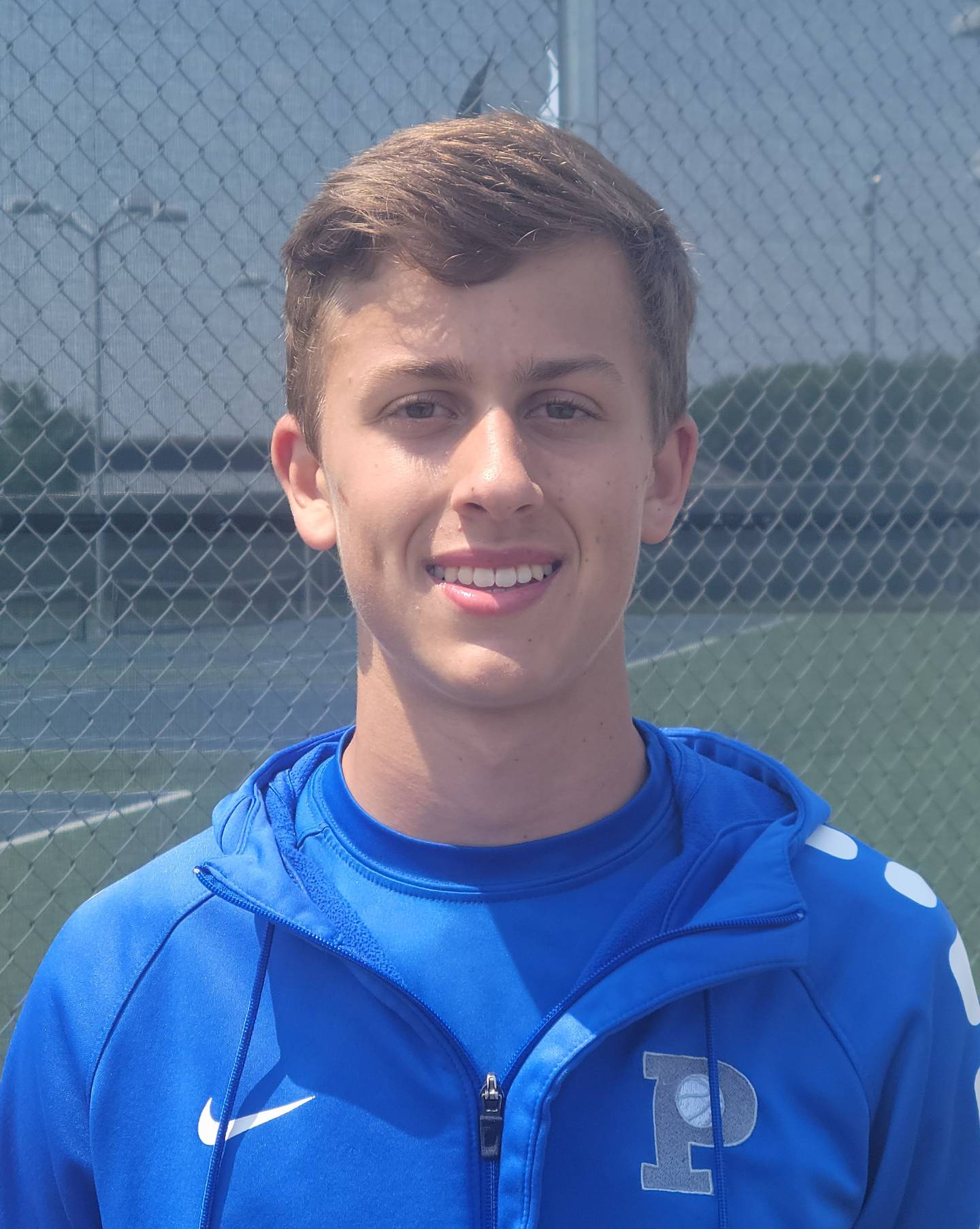 Phillips also fell to eventual sectional champion Bryton Short of Metamora in the semifinals.
"In the semifinal, it was just fun going out there and competing against someone who is a very, very good player," said Phillips, who will be making a second straight trip to state. "Then in the third-place match, it was a competitive match, but I just wasn't as consistent or as patient as I needed to be.
"I was happy in both matches with how I attacked and finished at the net. I feel good with how I played overall."
Metamora won the team title with 30 points, with Ottawa (20) second, Morris (19) third, Princeton (14) fourth and L-P (9) fifth.