Seneca's Teagan Johnson became an indoor state champion Friday at the Illinois Top Times Meet in Bloomington with her win in the pole vault, while Seneca's 4x400 relay team also captured first place at the event, widely considered the indoor state championship meet.
Johnson also teamed up with Keeli Pumphrey, Lila Coleman and Caitlyn O'Boyle to finish eighth in the 4x200 relay. O'Boyle also placed sixth in the 60-meter hurdles.
Anna Bruno earned a pair of medals by finishing third in the 400 meters and second in the long jump. Clara Bruno, Riley Sanburg, Gracie Steffes and Evelyn O'Connor placed seventh in the 4x800 relay, and O'Connor took fifth in the 800.
The Irish capped the night with the 4x400 relay championship from Bruno, Coleman, O'Connor and Clara Bruno.
Girls soccer
Mendota 1, Ottawa 0: At Mendota, the visiting Pirates fell to 0-2 on the season with the one-goal loss to the Trojans.
Softball
Plainfield South 6, Sandwich 4: At Sandwich, the host Indians surrendered four runs in the sixth inning of a nonconference defeat.
Allison Olson doubled, tripled and drove home a run for the Indians (0-1), with Lily Geltz and Jillian Ashley adding two hits apiece, while Aubrey Cyr and Johanna Freemon drove home runs in support of Freemon (5 1/3 IP, 2 ER, 0 K) in the circle.
Marquette 19, Prairie Central 4 (5 inn.): At Fairbury, the Crusaders' four runs in the first and 10 in the third were more than enough for the road win in support of Kaylee Killelea (5 IP, 3 ER, 9 K).
Lindsey Kaufmann homered and drove home six for Marquette (2-1). Killelea helped her own cause with two hits and two RBIs, while Taylor Cuchra and Makayla Backos both provided three-hit, three-RBI days. Emma Rinearson added two hits and two runs batted in.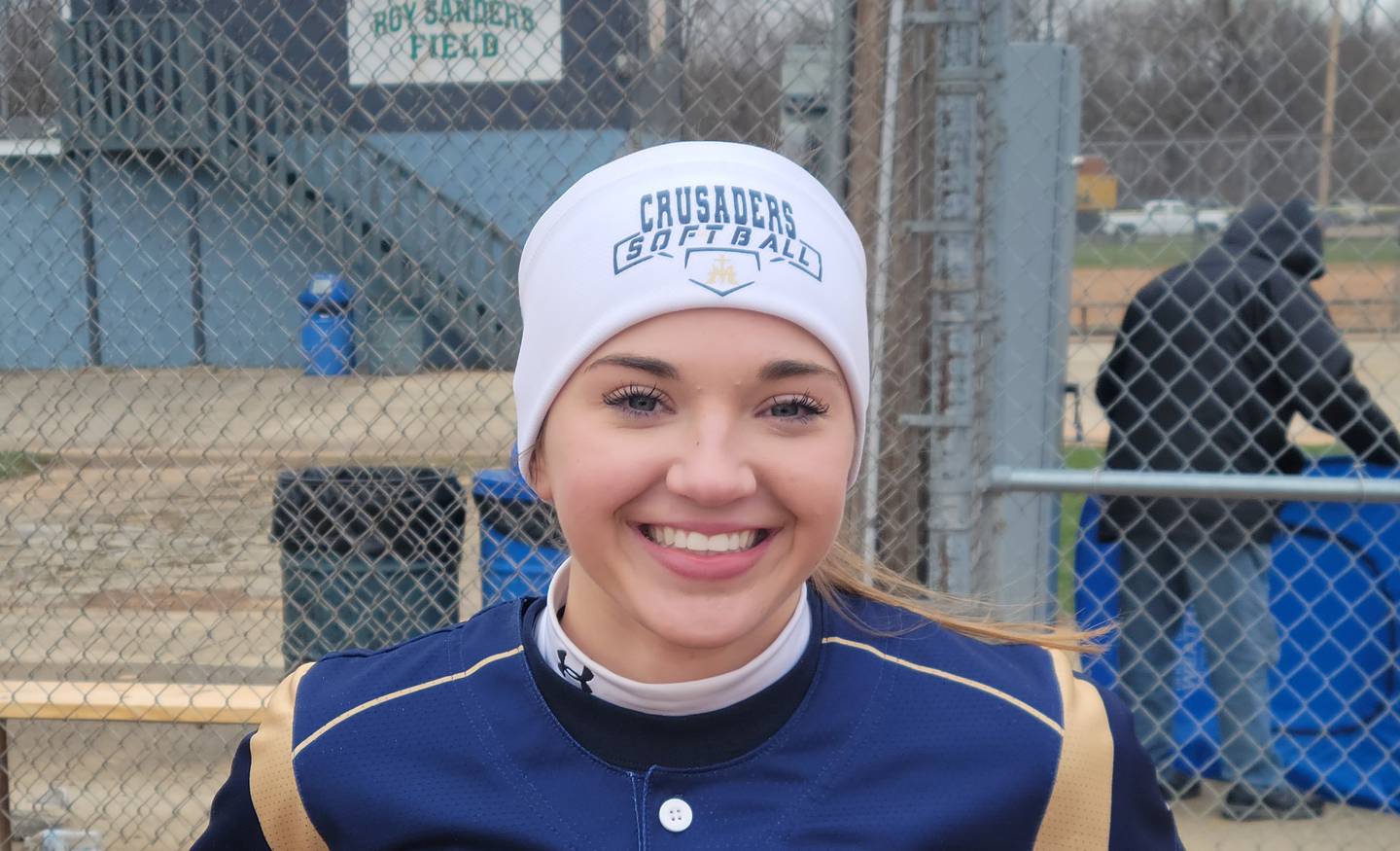 Bradley-Bourbonnais 8, Seneca 3: At Bradley, the Fighting Irish (1-1) surrendered five sixth-inning runs in the loss to the Class 4A powerhouse.
Audry McNabb homered, singled and drove home all three runs for Seneca. Camryn Stecken (2 IP, 4 ER, 5 K) suffered the pitching loss in relief of Tessa Krull (4 IP, 3 ER, 10 K).
Baseball
Ottawa 8, Plainfield South 3: At Plainfield, the visiting Pirates improved to 4-0 with the nonconference win, led by two RBIs apiece off the bats of Conner Price and Rylan Dorsey as well as a three-hit, one-RBI day courtesy of Aiden Mucci.
Alex Billings (1 1/3 IP, 0 R, 1 K) earned the pitching win in relief of starter Camden Loomis (3 2/3 IP, 3 ER, 5 K). Price (2 IP, 0 R, 1 K) shut things down.
Huston Hart added an Ottawa run batted in.
Sandwich 12, East Aurora 0 (5 inn.): At East Aurora, the visiting Indians (3-0) led right from the start thanks to a two-run first and six-run second inning.
Tyler Lissman (2 IP, 0 R, 1 K) and Taylor Adams (3 IP, 0 R, 4 K) combined on the four-hit shutout. The two also added two RBIs apiece as Sandwich scored its dozen runs on just five hits.
Streator 13, Woodstock 3 (5 inn.): At Woodstock, the visiting Bulldogs moved to 2-0-1 led by the offensive heroics of Brady Grabowski (single, double, home run, three RBIs), Moe Bacon (single, double, two RBIs) and Cole Martin (two singles, two RBIs), with Parker Phillis, Landon Muntz and Noah Camp each adding two hits and a run batted in.
Phillis (4 IP, 3 ER, 7 K) earned the pitching win, with Muntz (1 IP, 0 R, 1 K) working the final frame.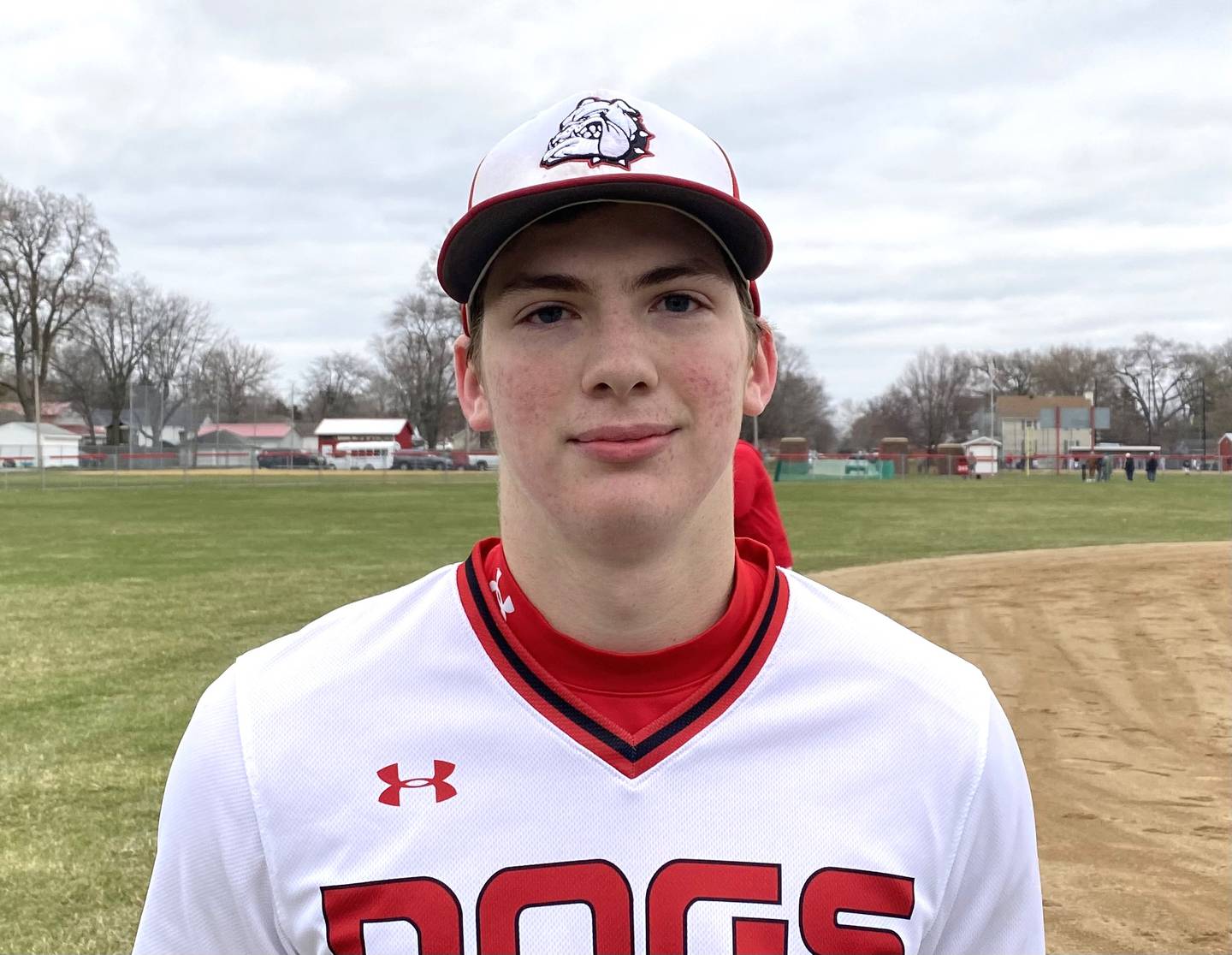 Fieldcrest 5, Roanoke-Benson 0: At Wenona, the host Knights (1-2) earned their first win led by Jordan Heider's (7 IP, 0 R, 6 K) complete-game, three-hit shutout.
Tyler Serna provided three hits and an RBI, and Koltin Kearfott singled and doubled for Fieldcrest.