Illinois Valley Community College is addressing a critical community need by producing Emergency Medical Service professionals through courses at its Ottawa Center at 321 W. Main St. There are eight area fire and ambulance members in Ottawa Center's program.
"Ottawa Center's program is an example of the college helping create an EMS workforce for Ottawa and other area departments," said Ottawa Fire Chief Brian Bressner.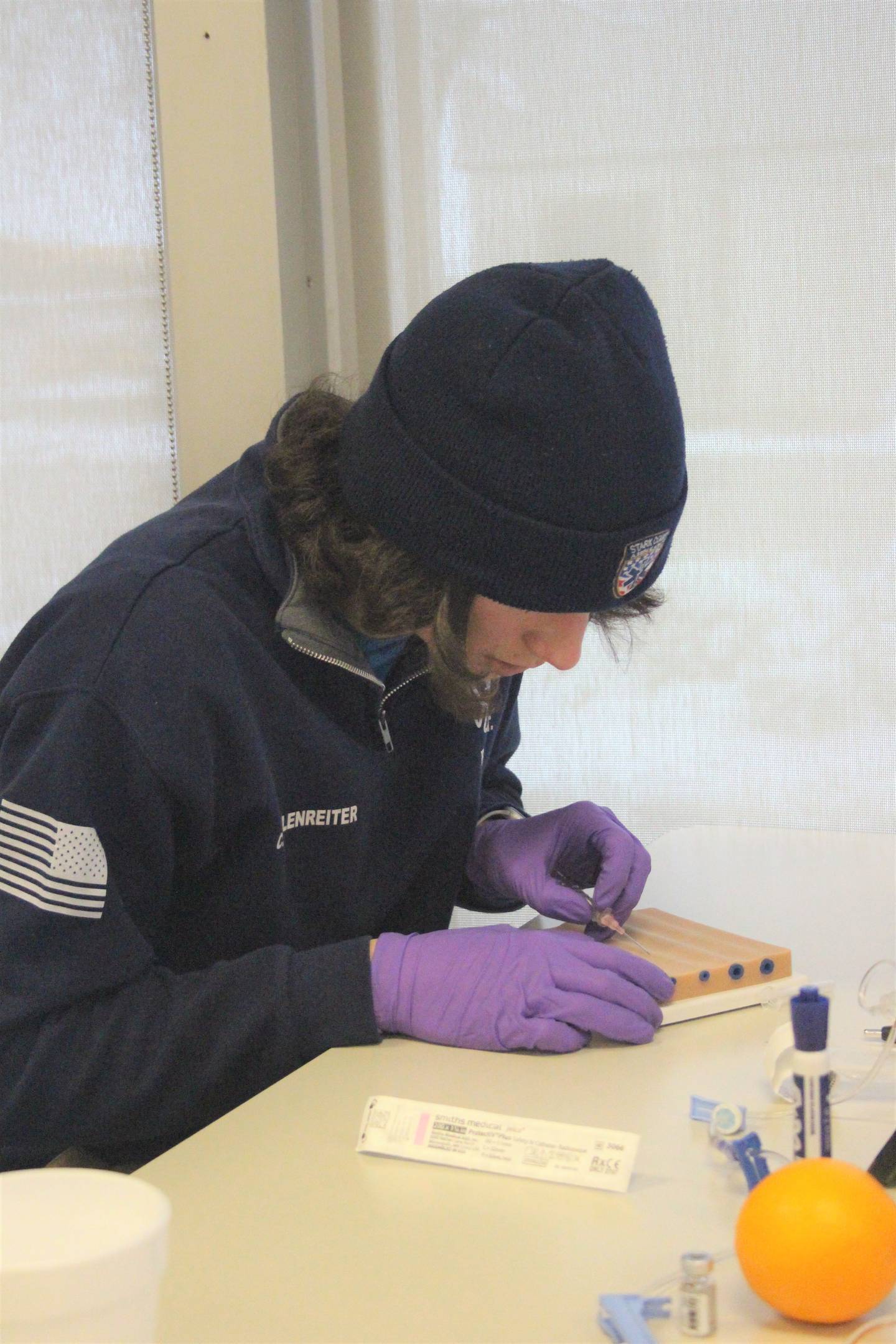 Bressner credited IVCC President Jerry Corcoran for listening to Ottawa's needs and EMS instructor Nick Fish for partnering with the city and fire department to develop a much-needed paramedic program.
"IVCC took the initiative to develop the program, brought it to Ottawa Center and accelerated the timeline for getting high-quality paramedics into the field," said Bressner.
Paramedics are the most highly-trained of all Emergency Medical Technicians. Paramedics take charge in emergencies and perform life-saving procedures while transporting patients to hospitals.
IVCC's paramedic program can be completed in three consecutive semesters: fall, spring and summer. Graduates receive the paramedic certificate and qualify to take the National Registry of EMT's Paramedic Exam.
To enroll in the program, you must be licensed as an EMT basic or intermediate, said Ottawa Center Administrator Jeannette Phalen.
For information about the EMS program, contact Fish at 815-224-0267; for Ottawa Center information, contact Phalen at 815-224-0800 or email Jeannette_phalen@ivcc.edu.