A Streator patrol officer shot and injured a man who was armed with a knife late Monday morning at Central Park, according to the police chief and county prosecutor.
Streator Police Chief John Franklin said the officer responded to a call at 11:37 a.m. of a man wielding a knife in the park, which is across the street from the vacant Sherman School.
The man, who Franklin described as white and in his 30s, was spotted near the shelter of the park and charged at the officer with the knife, pinning the officer against his pickup squad car, the chief said. The officer then shot the man in the right hip and below the right armpit, Franklin said. The shooting was in self-defense and several witnesses corroborated the account of what happened to police, the chief said.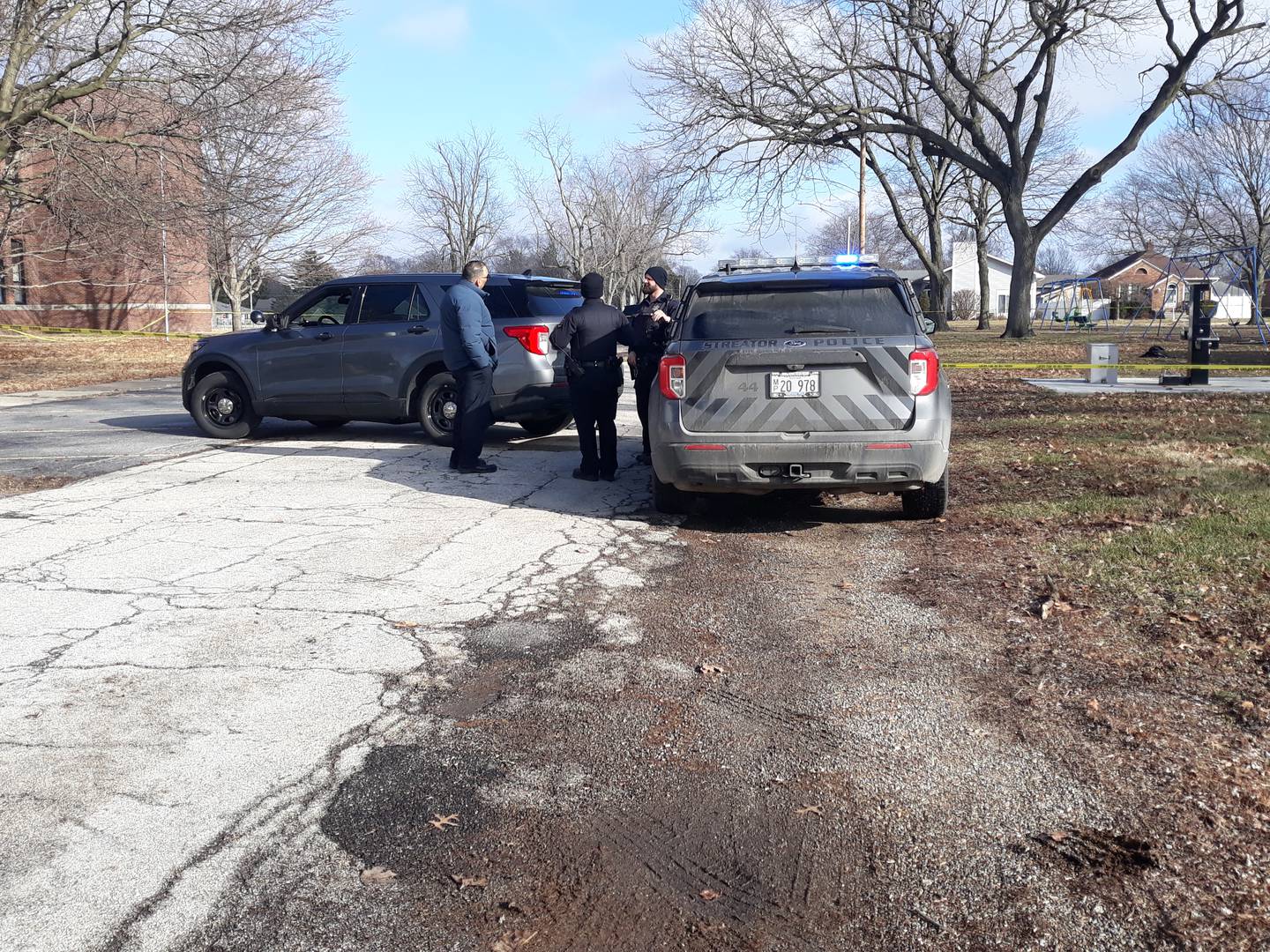 The man, whose identity has not been disclosed, was brought to OSF St. Francis in Peoria for treatment, and the officer was taken to OSF Center for Health-Streator as a precaution, Franklin said.
La Salle County State's Attorney Joe Navarro said the injuries to the man were not believed to be life-threatening. Navarro said he was alerted to the incident and dispatched two assistant state's attorneys to the scene to assist in the investigation.
Illinois State Police and Streator police are at the scene and state police are investigating.
At 4:15 p.m., Navarro said the knife-wielding man was to be released from the hospital later this afternoon and brought to La Salle County Jail, where he will be held pending a bond hearing Tuesday in La Salle County Circuit Court.
The still-unidentified man faces a preliminary charge of aggravated assault to a police officer, a Class 4 felony carrying one to three years in prison.
"Obviously, the good news is the officer was unharmed," Navarro said.