MORRIS – It was just a few years ago that the Seneca girls golf team was swimming in, what was for them, uncharted waters.
The Fighting Irish lived up to that description at their own Class 1A Regional at the Nettle Creek Golf Club on Thursday afternoon, rallying from sixth place after nine holes to finish second behind champ Prairie Central and earn one of three team slots advancing to Monday's sectional hosted by Sandwich.
The Hawks were far and away the best team on the day, carding a 382 team score to easily best Seneca's 462 and the 467 put up by third-place Dwight.
All three of those teams and several individual players from the nine-school field will hit the links of Edgebrook Golf Course bright and early Monday.
Those individuals are Morris' Ella McDonnell, Earlville's Lexie Campbell, Indian Creek's Caroline Bend and Sandwich's Melody Goldstein.
The day may have belonged to Prairie Central, which nabbed the top three individual spots led by medalist Ella Compton's winning 82. However, the Irish grabbed a good chunk of it for themselves by earning the girls program's third sectional berth and the second in a row, quite a feat for a club that had just three players over the summer.
"At the beginning of this year, we were just happy to have a full girls team. We had to recruit two girls – one senior, one junior – to get up to five," Seneca coach Bryan Erickson said. "Last year was just the second time in school history that we made the sectional as a team, and now three of these girls are a part of two years in a row advancing to sectional as a team, and they still have more years to do even more, so I'm super happy for this group.
"Once the pairings came out, because most of the teams here we had played or knew about and the way we'd played through the middle of the year, we felt we had a shot ... and they made it happen."
Erickson added that his club's No. 3 player, sophomore Shelby Welsh, "played fantastic" and was the team's "MVP of today, for sure" after carding a team-best score of 108.
Julia Hogan was next with a 114, followed by Addison Stiegler at 117, Jessi Bertrang a 123 and Jolena Odum a 140.
"My short game was a little iffy today, but everything else was working pretty well for me," Welsh said. "I'm really excited that we all get to go to sectional again. We went last year, but I think this year will be more fun for me because of how much I've improved. Having been there before and knowing what to do, we'll probably be more relaxed and do our best."
Morris' McDonnell ended up with one of only six scores breaking 100 on the day, shooting a 50 after starting on the tougher back nine before carding two pars to shave four strokes off on the front for her fifth-place 96.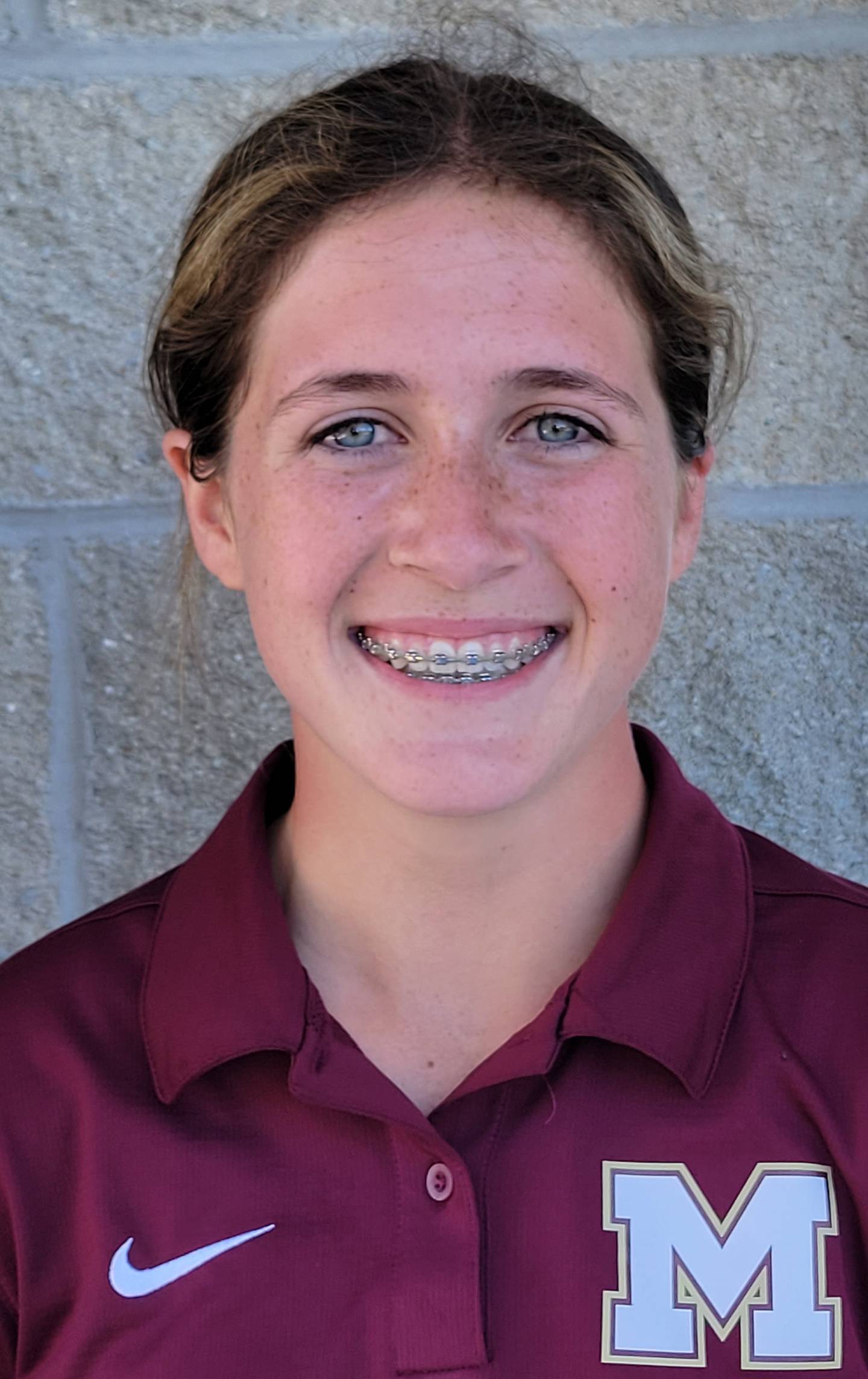 "I was struggling a little bit in my short game, but my drives and long-range putts really helped me a lot," McDonnell said. "Holes No. 7 and 8 were rough for me, but I got a couple pars to make up for those. My goal was to shoot under 100, so I guess I made it by a little bit.
"I worked hard and my teammates helped … and I'm so excited to be going to sectional."
Earlville senior Campbell made the daring move mid-round to stop using her driver and use her 3-wood off the tee. It worked out for her with a 51 on the front and a 53 on the back for a 104 that netted her 10th overall.
"My 3-wood was my best friend today, definitely my favorite. It's not my driver anymore," Campbell said. "Switching like that mid-game was scary, not an easy thing to do, but it worked. I hit beautiful shots, and I'm proud of myself."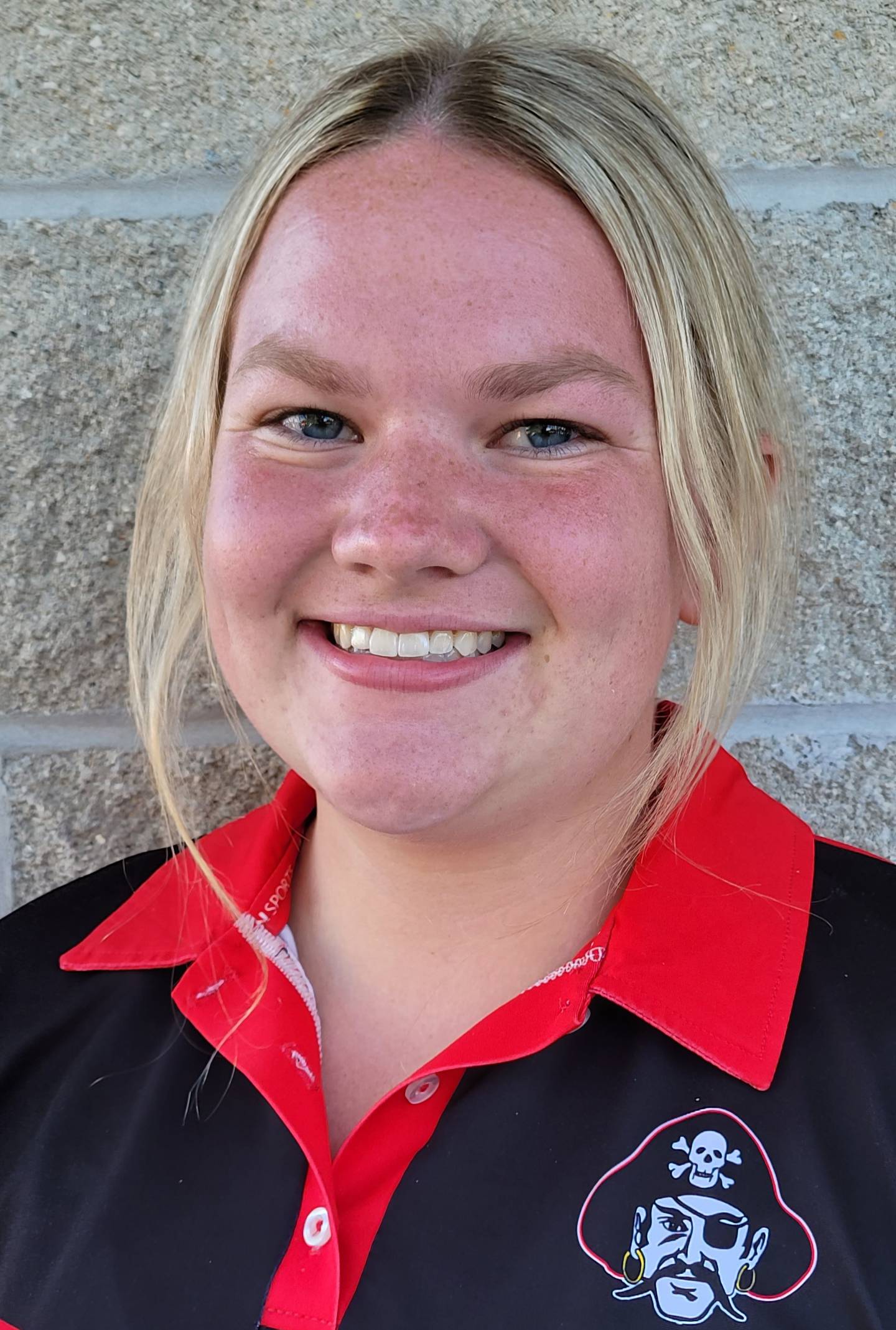 Also for the Red Raiders, Kaydence Harp fired off a 128 (32nd), Mya Humm a 147 (46th) and Emma Fasking a 179 (53rd).
Bend, an Indian Creek senior, placed 11th overall with a 107, starting well on the back nine with a 55, then parring the final hole for a 52 on the front.
"I was happy with my round overall, especially my drives and my putts today," Bend said. "Those helped me cut some strokes … I didn't know what I needed today, because if I thought about it, I'd mess up. I just told myself this might be the last round of my high school career and I had to do well.
"I'm a senior, and I've never gone to sectional before, so I'm really excited. It's at a course I know pretty well, and I think it will be a really cool experience to have my senior year."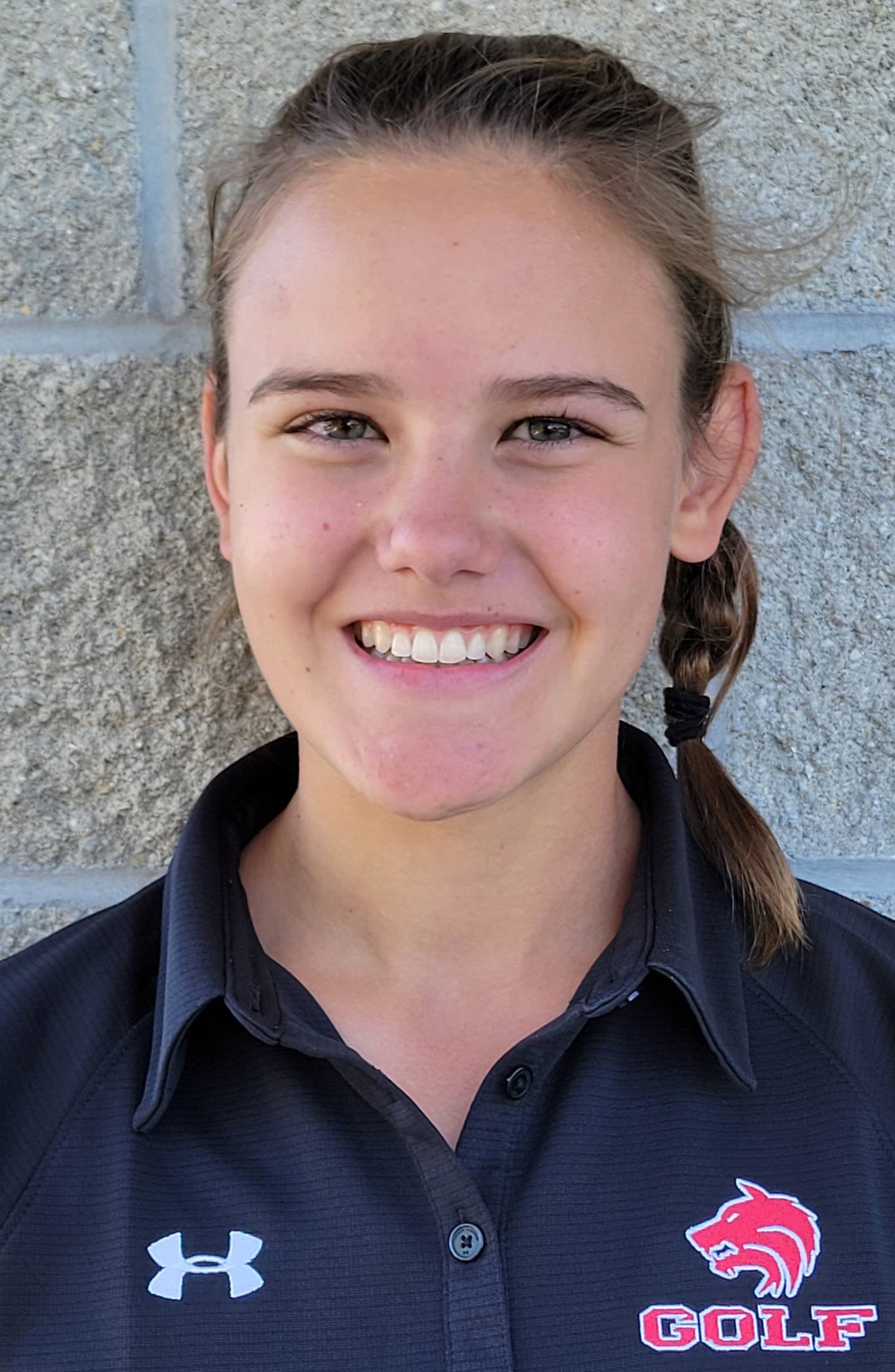 Sandwich's Goldstein had to mentally prepare to be calm enough to shoot her round of 107, but the wait she endured before claiming the last individual advancing slot not on one of the three advancing teams was too much to bear, so she and her teammates left for home before it was announced.
When she learned it from her cellphone on the way, she didn't believe she had made sectionals for the fourth year in a row, three times on an advancing team and once as an individual.
"Oh my gosh, I was going insane waiting around to find out," Goldstein said. "Because I could have been in a playoff, I had to walk away, take a step back and go putt to stay warm to keep me away from checking my phone every two seconds. If I hadn't, I would have stressed myself out even more. When I found out, I didn't believe it.
"I would have never guessed, going to sectional all four years and three of those years, it was my score that got us there. There was no way, but I'm so excited now, I have no expectations for the sectional."
For the Indians, who placed sixth as a team, Georgia Vehe placed 23rd with a 119, while Ruby Ferguson added a 136 (39th) and Cora Adams a 148 (48th).
For seventh-place Plano, leading the way was KC Polomchak with a 27th-place score of 123. Next were Haley Bellavia with a 133 (37th) and Juliana Olivier with a 136 (39th).
The lone participant for Woodland was Mya Wulzen, who shot a 63-64 for a 127 to tie for 29th place.