LA SALLE — The season just started, and already the Ottawa boys golf team has posted a single day that would be the envy of any team in the state.
One that was darn near perfect, from start to finish.
Behind a medalist score of 68 by junior Drake Kaufman and a second-place posting of 74 by Jonathan Cooper, the Pirates rolled to the championship of the 12-team La Salle-Peru Invitational with a score of 298, capping a practically flawless day of golf, weather and sun at Senica's Oak Ridge Golf Club on Thursday afternoon.
The host Cavaliers had a pretty good day themselves, their "A" team finishing with a 318 led by Carter Fenza's score of 76.
After Sycamore, Morris and Metamora, Hall came in at sixth with a 338, while Serena-Newark was eighth at 348 and Mendota ninth at 354. Sandwich placed 10th with a 362, Seneca 11th with a 365, and the L-P "B" team 12th at 389.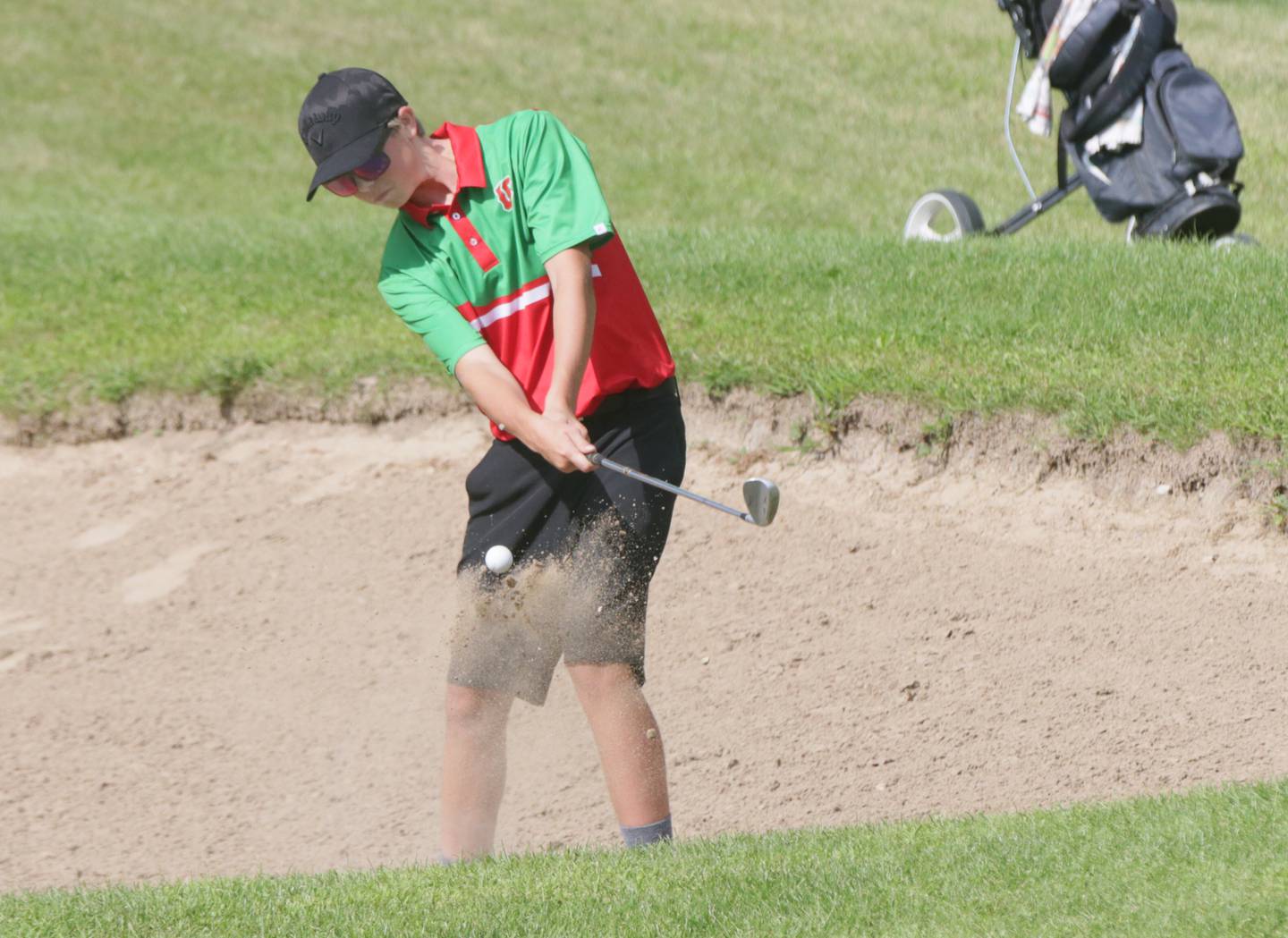 But it was the Pirates' play that fit so nicely in the idyllic scenario, one not unlike last fall's trip through the IHSA postseason to eighth place at 2A state.
"I'm really happy with what we showed today," Ottawa coach Keith Budzowski said. "Last year about this time, we shot a 301 that may have been our best here, but a 298 is close to what we were shooting in the postseason last year. That shows the guys worked super hard over the summer to keep the momentum from the state season going and maybe do a little bit better than that, when the second day wasn't as nice for them.
"They're just as hungry as they were last year, and it was a great day for them."
Kaufman had a sizzling day with the putter on his way to his 4-under par score, getting a birdie on the first hole to start him toward a red-hot 35 on the front, then beat that with a 33 on the back to tie his personal best achieved last year at the conference meet.
"After that birdie I was feeling good, feeling the momentum after that," Kaufman said. "There were a few shaky holes, a few holes when I was close to going out of bounds or something, but I saved myself a few times, and it worked out for me. The putter was great for me today. … I'm definitely a little surprised by a 4-under today.
"We played well [as a team] last year and to beat that by three, we're pumped about today. I wouldn't say it's that out of the ordinary, but it is definitely one of our better rounds as a group. … The day was perfect, no doubt about it."
He was not the only Pirate to shine. Cooper was right there with him, carding a 36 and 38 for his 74, while Alex Billings posted a 39-38 for a 77, and Seth Cooper contributed a 38-41 for a 79. Also for the Pirates, Chandler Creedon fired off an 80 and Jacob Armstrong an 85.
For the Cavaliers, Fenza's team-best round was a product of his mental toughness. The junior shot an unspectacular 44 in Wednesday win over Bureau Valley at Oak Ridge, but his refocus allowed him to post rounds of 36 and 40 for his 76, just one stroke better than teammate Coleman Rundle.
"I had a bit of a rough go yesterday, but I pulled it together today" Fenza said. "Everything was on, and I could score today. … For the most part, I stayed out of trouble. I made a lot of key putts today. My driver is consistent, but my putting is hit and miss, but it was good today."
Jon Milota added an 81 and Riley Cetwinski 84 to cap the L-P scoring with a total around 25 strokes better than a year ago. Noah Reitgraf shot an 89 and Drake Hawthorne a 100.
"I can't say enough about Carter, Coleman, John, the whole crew, you can stack them up and they all played well," L-P coach Randy Gunia said.
The Red Devils were led on the picturesque day by Landen Plym's twin 39s for a 78 total. Grant Plym was next with an 84, while Josh Scheri added an 86 and Lukas Manriquez a 90. Jacob Diaz had a 100 and Gino Baracani a 130.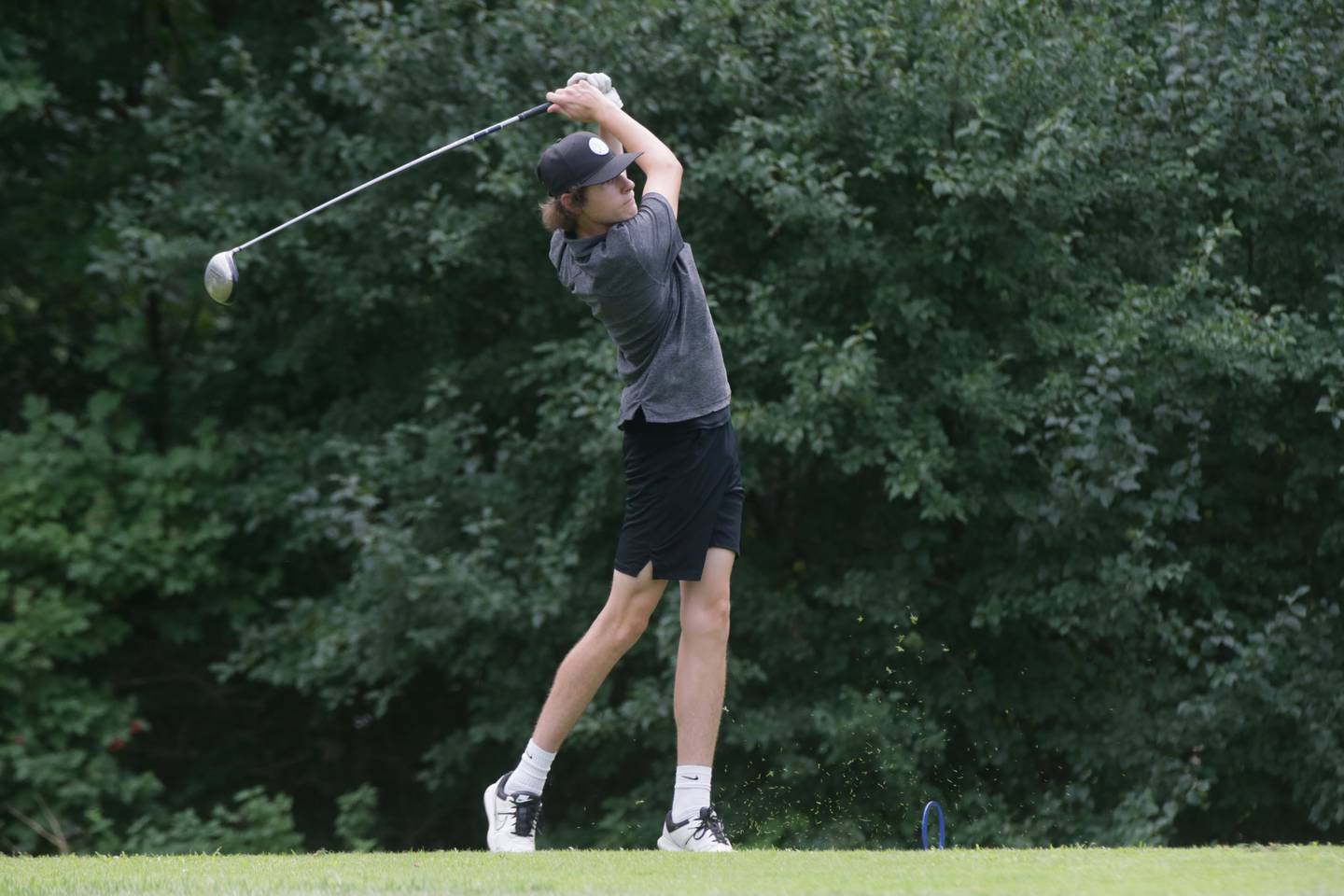 Camden Figgins shot a team-low score of 81 for Serena-Newark. That was followed by Hudson Stafford's 87, Kole Stegman's 88 and Carson Baker's 92. Also for the Huskers, Hunter Staton shot a 99, and Braxton Hart a 103.
Mendota saw tightly packed scores, led by Owen Aughenbaugh's 84. Clay Buffington was next at 85, Brody Hart an 89 and Braden McPheeters a 96.
For Sandwich, Noah Campbell was tops with a, 87, one shot ahead of teammate Chance Lange. Dino Barbanente contributed a 93 and Doug Taxis a 94.
Caleb Powell's 83 was best for Seneca's Fighting Irish, while Grant Seigel followed up with a 90, Keegan Murphy a 94 and Dalton DeGrush a 98.