Streator Youth Soccer celebrating 40th
The area's oldest youth soccer organization, Streator Youth Soccer, is celebrating its 40th anniversary this season and inviting former SYS players, coaches, board members and families to join in during the opening week's games Saturday, Aug. 20, at the fields behind the Streator Family YMCA and the pavilion behind the Knights of Columbus.
While games are going on throughout the day beginning at 9 a.m., there will be 50/50s and pick-up soccer games for all ages. There also will be food served at the K of C pavilion catered by The Bullpen beginning at 1 p.m. Those attending the K of C celebration are asked to bring their own beverages.
More information can be found on the SYS Facebook page.
LED scoreboard installed at Kingman
Ottawa's venerable Kingman Gym – voted in 2020 as Illinois' best high school gymnasium – received an upgrade over the weekend with the installation of a new LED scoreboard donated by the Ottawa High School Booster Club.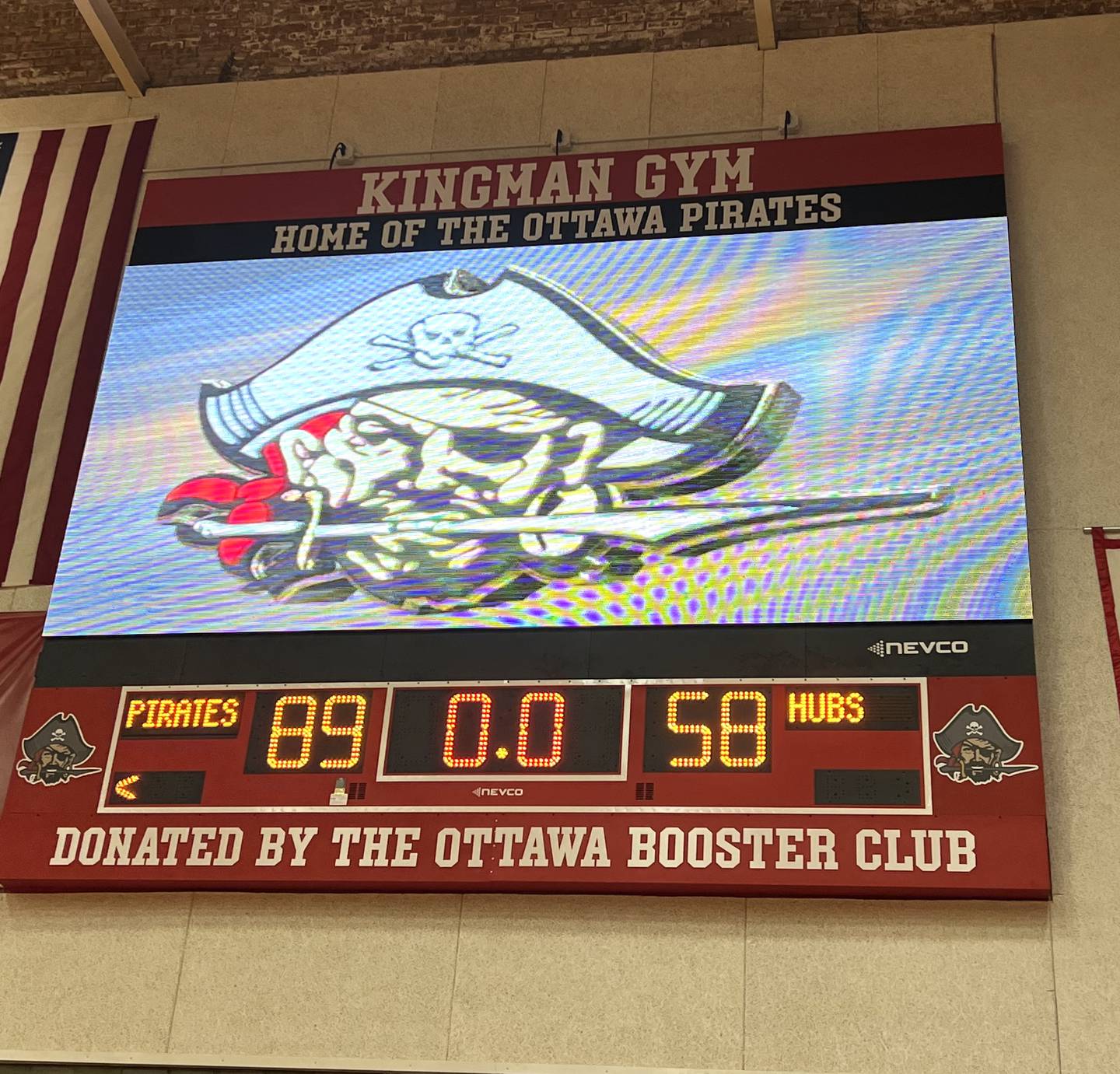 A plaque accompanying the scoreboard lists the top donors to the LED scoreboard.
Shepherd softball now 4-0
Shepherd softball beat Channahon, 9-0, with Addie Russell (13 strikeouts) pitching the shutout. Lily Brewer singled, doubled, tripled twice and drove home a run. Reese Purcell added two hits and an RBI.
The Rams (4-0) then topped Parkside, 10-0, with Piper Lewis (eight strikeouts) pitching the shutout and helping her cause with three hits and four RBIs. Purcell added three hits and a run batted in.
Woodland softball 3rd at LivCo Tournament
The Woodland Junior High softball team went 2-1 to finish third in the Livingston County Tournament, defeating Metamora St. Mary's, 19-0, in the third-place game led by Jaelyn Moritz (five strikeouts) pitching a three-inning perfect game. Lilly Libby homered twice and added a single, while Addy Ewing, Emma Palaschak, Grace Longmire and Moritz also had multiple hits.
Before that, the Warriors beat Dwight, 8-4, (Moritz nine Ks and a double, Palaschak two hits) and lost to Pontiac St. Mary's, 5-1, (Moritz 10 Ks, Libby triple).