GALESBURG – As the Streator players ran into the dugout after Geneseo had scored the game's first run in the top of the third inning of Friday night's Class 3A Galesburg Regional semifinal, there were yells of "Get that one back boys!"
The Diamond Dogs did that and more.
The subsectional No. 3-seeded locals sent 14 batters to the plate and scored nine runs in their half of the third, then hung on for a 10-6 victory over the No. 6 Maple Leafs at Jim Sundberg Field.
Starting pitcher Adam Williamson (6 1/3 IP, 6 R, 5 ER, 10 H, 5 BB, 9 K) earned the win, with Christian Benning (2/3 IP, 2 K) coming on in the seventh with the bases loaded and picking up the save.
"That big inning made it nice, but we still had to sweat it out until the end," SHS coach Beau Albert said. "Sometimes when you have a long inning like that at the plate, it's hard for the pitcher to come out and get back into a groove. Adam struggled a little bit with locations at certain points of the game, but in the end he pitched well enough for us to play again.
"We have had to go with some makeshift lineups this season for different reasons, but the one we had tonight is a solid one. If we can continue to hit good pitching, throw strikes and play solid defense, we have a chance to keep playing for a while."
Streator (18-10) advances to Saturday's 1 p.m. championship game against the host Silver Streaks, who defeated Kankakee, 13-9, in the evening's first semifinal. Both semifinals were originally scheduled for Wednesday before being rained out.
Down 1-0, Streator's first 11 batters of the third reached base against Geneseo starter Jake Nelms and reliever Calvin Pettit, starting with one of two hits recorded by Dane Winterrowd. Jack Starkey followed with a hit, and on a sacrifice bunt by Parker Phillis the throw was wild, allowing Winterrowd to tie the game.
From there the Diamond Dogs had an RBI single by Sean McGurk, an RBI double by Williamson and a two-run double by Brady Grabowski to make it 6-1. Streator added on with a run-scoring hit-by-pitch taken by Cole Martin, an RBI hit by Winterrowd, a bases-loaded walk by Starkey and an RBI fielder's choice by Phillis to make it 9-1.
Geneseo (19-11) managed two runs in each in the fourth and fifth innings. McGurk smacked a no-doubt-about-it solo homer in the sixth.
The Maple Leafs added one in the seventh but could get no closer.
"Adam did a really good job of just doing what he's done for us all season," said McGurk, Streator's catcher. "His command wasn't there at times, but it seemed like when he really had to make a pitch or hit a spot, he did it.
"It's tough coming back out after sitting for 30 minutes like he had to do in the top of the fourth, but he found a way to help us get to the title game, and that's all that matters."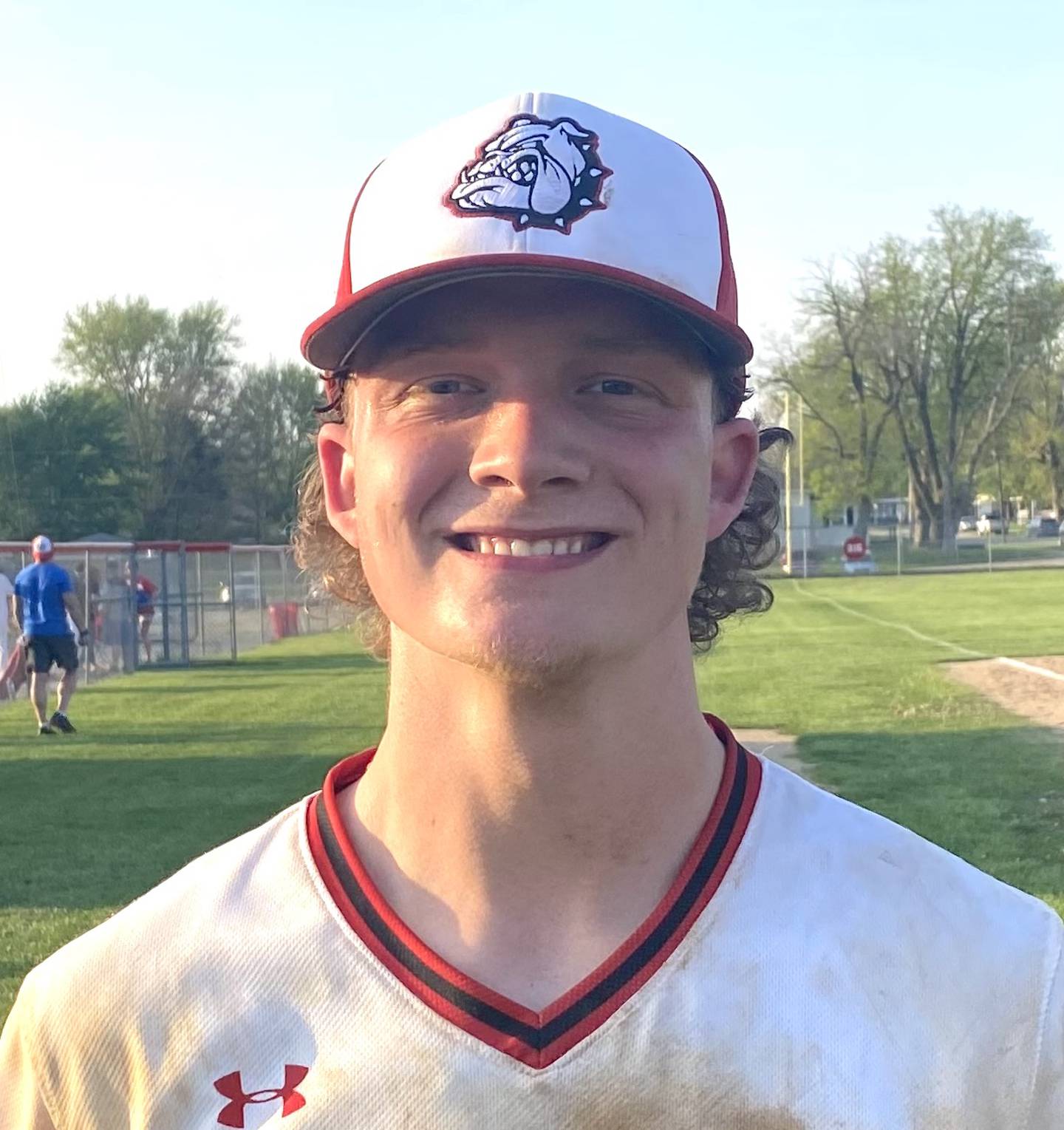 About the home run?
"It was just a center-cut fastball that I was able to put a good swing on," he said. "It was a pitch that I just couldn't miss."
Williamson said it was huge for his team to put up the big inning with the bats.
"I was missing up a lot with my fastball tonight," Williamson said. "I was able to get my curve over when I wanted to, but there were times where my fastball wasn't where I wanted it to be location-wise.
"That big inning really relieved a lot of pressure on all of us, I think."