An Indiana man is headed to prison for 6-30 years after a jury found him guilty Wednesday of a Nov. 6 carjacking in Peru, during which a woman was injured.
A La Salle County jury deliberated about 45 minutes and found 30-year-old Darion Coleman of Gary guilty of aggravated vehicular hijacking, elevated to a Class X felony because one of the passengers was a minor, then 15 years of age.
Coleman looked away as the verdict was read but his expression was otherwise concealed by a mask. He will be sentenced May 12. There is no possibility of probation.
"Is there a way we could speed this up a bit?" Coleman asked Judge Cynthia M. Raccuglia. (He has a pending robbery charge in Montgomery County.)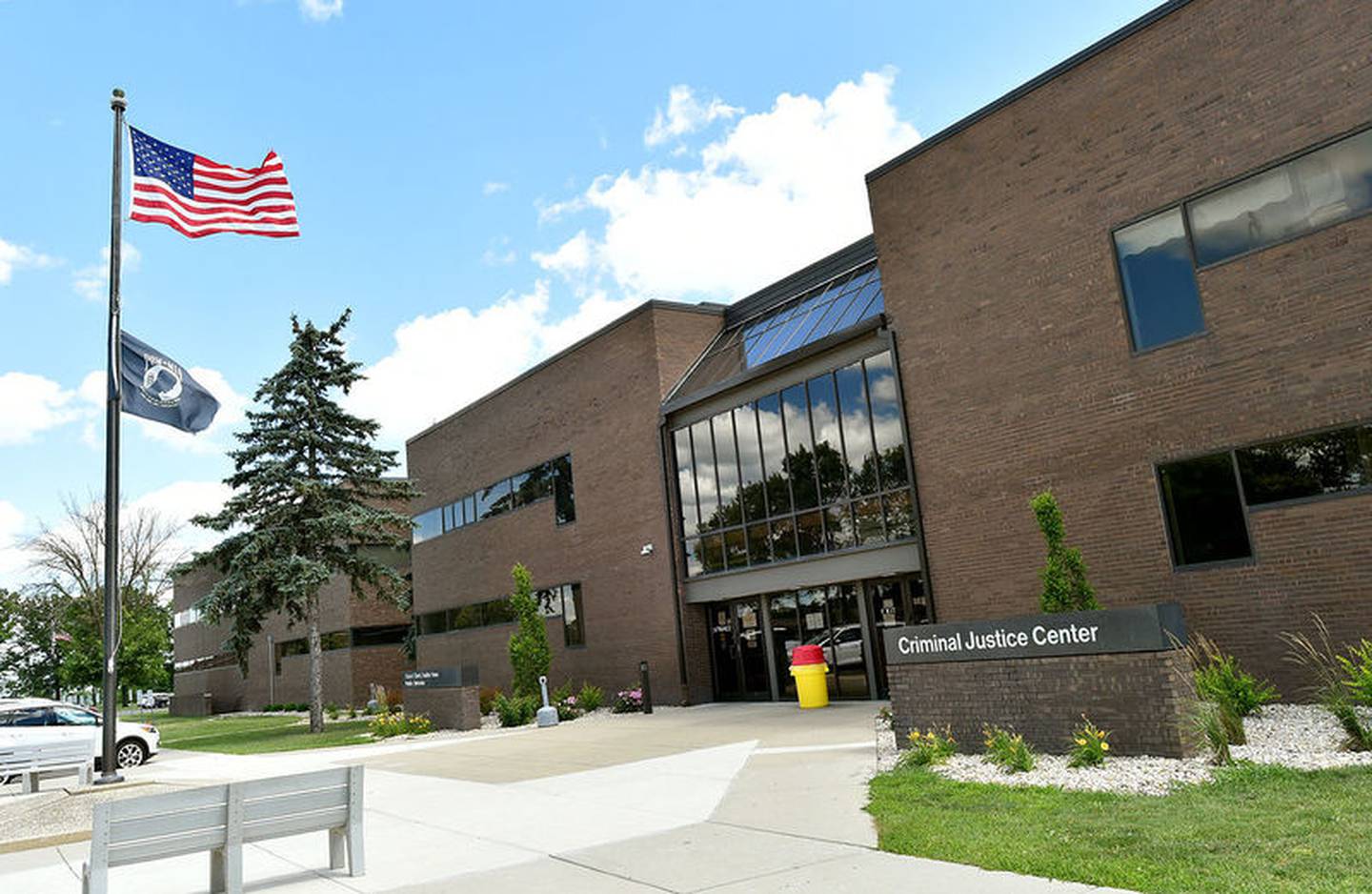 Attorneys in the case deferred comment until sentencing.
Though Coleman's lawyer told jurors Coleman couldn't be conclusively identified as the carjacker, there was no getting around a pivotal piece of evidence: A traffic ticket left at the crime scene with Coleman's name on it. He'd been pulled over 90 minutes earlier after getting clocked 107 mph through a construction zone.
At trial, driver Violet Sobin, of El Paso, testified she was refueling the borrowed Nissan when a stranger ran up and ordered her out. While Sobin's two passengers immediately exited, she stayed put until the assailant pulled her from the driver's seat, got behind the wheel and started the engine. She tried to stop him.
"He took off while I was holding on and I hit the ground and got run over," testified Sobin, who sustained lower-leg injuries.
The Nissan soon was recovered in Ladd. The vehicle was processed for DNA (not for fingerprints) but the results weren't returned in time for trial. Police couldn't get a statement out of Coleman, either. He was tracked down at Montgomery County Jail, held there on unrelated charges, but a Peru detective left without a confession.
Prosecutors did, however, have the driver's testimony – Sobin insisted she got a good look at her assailant – along with some corroborating evidence. Video surveillance at Clocktower Shell yielded a short clip of the suspect approaching the car, and the description matched that of Coleman. Coleman apparently dropped the speeding ticket before getting into the Nissan.
During closing arguments, defense attorney Ryan Hamer said the state simply didn't have any forensic evidence (DNA or fingerprints) to prove Coleman did it.
Hamer also reminded jurors that Sobin's passenger didn't get a good look at the assailant and said a teen passenger's statements should be taken with a grain of salt. The passenger was understandably shaken, he said, making her recollections less than reliable.
"When we have a stressful event in our lives, our perception may be altered and we may misremember the events," Hamer said.
And the teen passenger's testimony, he said, was even more problematic.
The teen said he saw the assailant and identified Coleman in open court – but before Coleman had lowered the surgical mask he wore throughout the trial.
"The only Black man sitting in the court room is my client, is that right?" Hamer had asked during cross-examination. "Is that the reason you identified him?"
"I guess," Steele answered.
But Assistant La Salle County State's Attorney Jeremiah Adams urged jurors to remember the eyewitnesses weren't the only ones to place Coleman at the scene, pointing out the video footage and the recovery of the traffic tickets.
"This case is not a whodunnit," Adams said. "This is a case we see on video."
He also urged jurors to not overlook the obvious: The man caught by surveillance cameras in a carjacking at Clocktower Shell was a dead match for the man taped in the Interstate 80 traffic stop.
"If anyone of you left yesterday thinking, 'It can't be that simple,'" Adams said, "the answer is yes, it is that simple."