At Champaign, the Flanagan-Cornell/Woodland football team wrapped up the regular season with a 36-20 win over St. Thomas More on Saturday afternoon.
FCW (7-2) led 22-14 at the half and 22-20 heading into the fourth quarter, where it pulled away on TD runs from Chris Stasko (9 yards) and J.D. Ruddy (2 yards). Dallas Hamilton (12 and 1 yards) and William Weber (4 yards) also scored TDs for the Falcons, who were outgained 354-326 in yards from scrimmage but forced three turnovers while committing none.
Hamilton threw for 69 yards and ran for 36 more, with the rushing game led by Ruddy's 133 yards and Stasko's 63, with Stasko adding 34 yards receiving.
FCW — the No. 5 seed in the 16-team I8FA playoff field — will open the 8-man postseason at Woodland against South Beloit (5-4) at 7 p.m. Friday. The Falcons edged South Beloit 44-38 in Week 3 at the home of the Sobos.
Cross country
Danko, Ottawa girls advances to sectional: At the La Salle-Peru Class 2A Regional, Streator's Kody Danko placed fifth in 16:33 to advance to next Saturday's Metamora Sectional.
"It was pretty good," Danko said. "My goal was to stay ahead of Ryan (Hartman) from L-P (who placed ninth). I got a medal, and that was my other goal. I didn't want to go all out today since I have to drain it all at the sectional."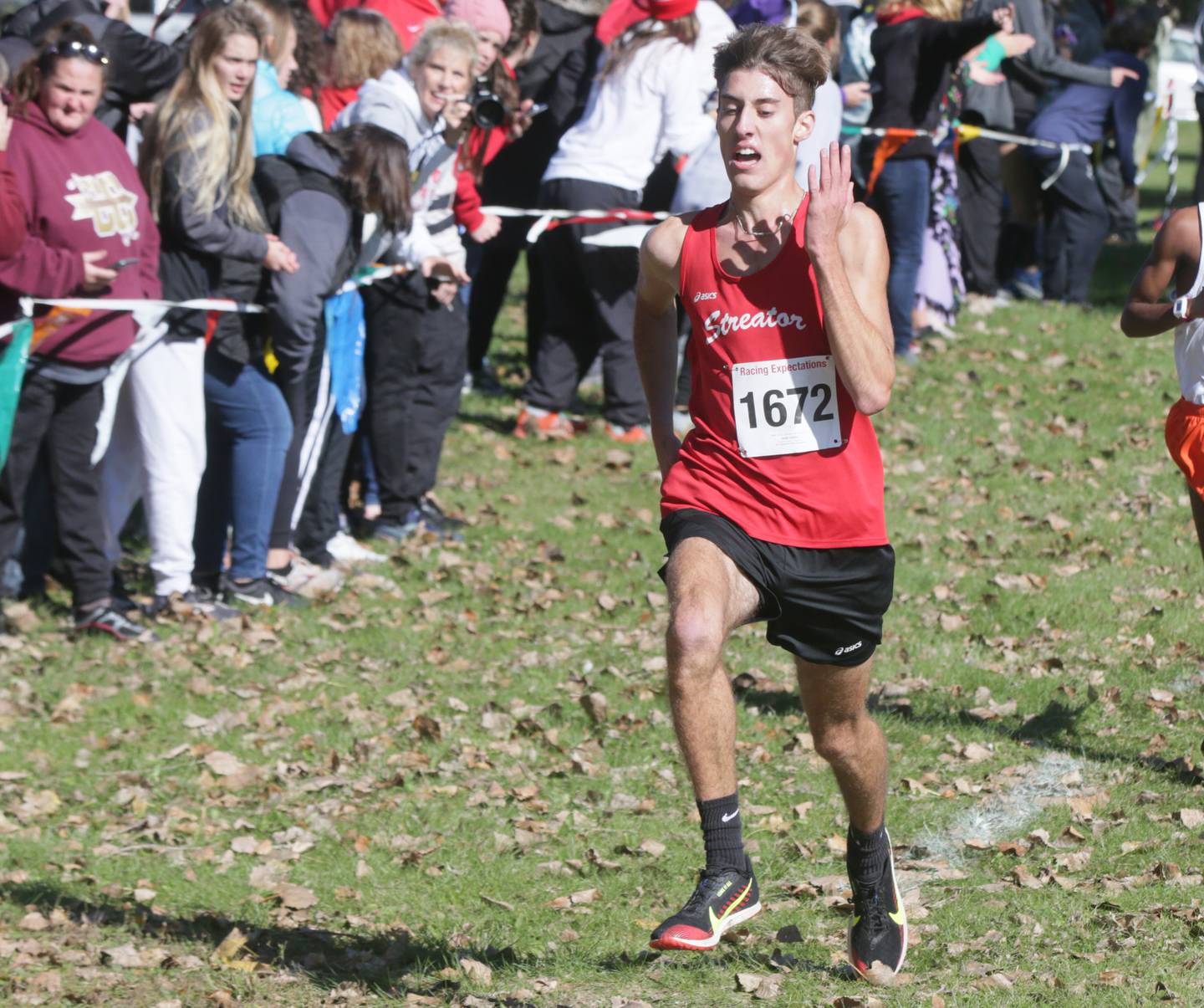 Ottawa's Liam Tipple (34th, 18:22.9) also scored a top-40 finish.
In the girls event, Ottawa advanced as a team with a sixth-place finish led by junior Grace Carroll's 16th-place run of 20:23.
"The weather was good. It helped me," Carroll said. "I felt good during the whole race. (My plan was to) conserve to start, then around mile two I wanted to start passing people. It wasn't all about the time. It was more about the placing to move on. That was my mindset."
Gianna Corsolini (27th, 21:15.1), Lainey Billings (32nd, 21:36.5) and Eva Heimsoth (38th, 22:04.2) were next to finish for Ottawa. Abby Pierce (44th, 22:41.2) led Streator.
— Read Kevin Chlum's full story with Scott Anderson photos at mywebtimes.com.
O'Connor takes title at St. Bede: In the St. Bede Class 1A Regional, Seneca's Evelyn O'Connor (18:19.9) ran to the regional title, with teammate Ashley Alsvig (3rd, 19:06.4) close behind as Seneca won the girls team title ahead of runner-up Sandwich. Both teams advance to sectionals.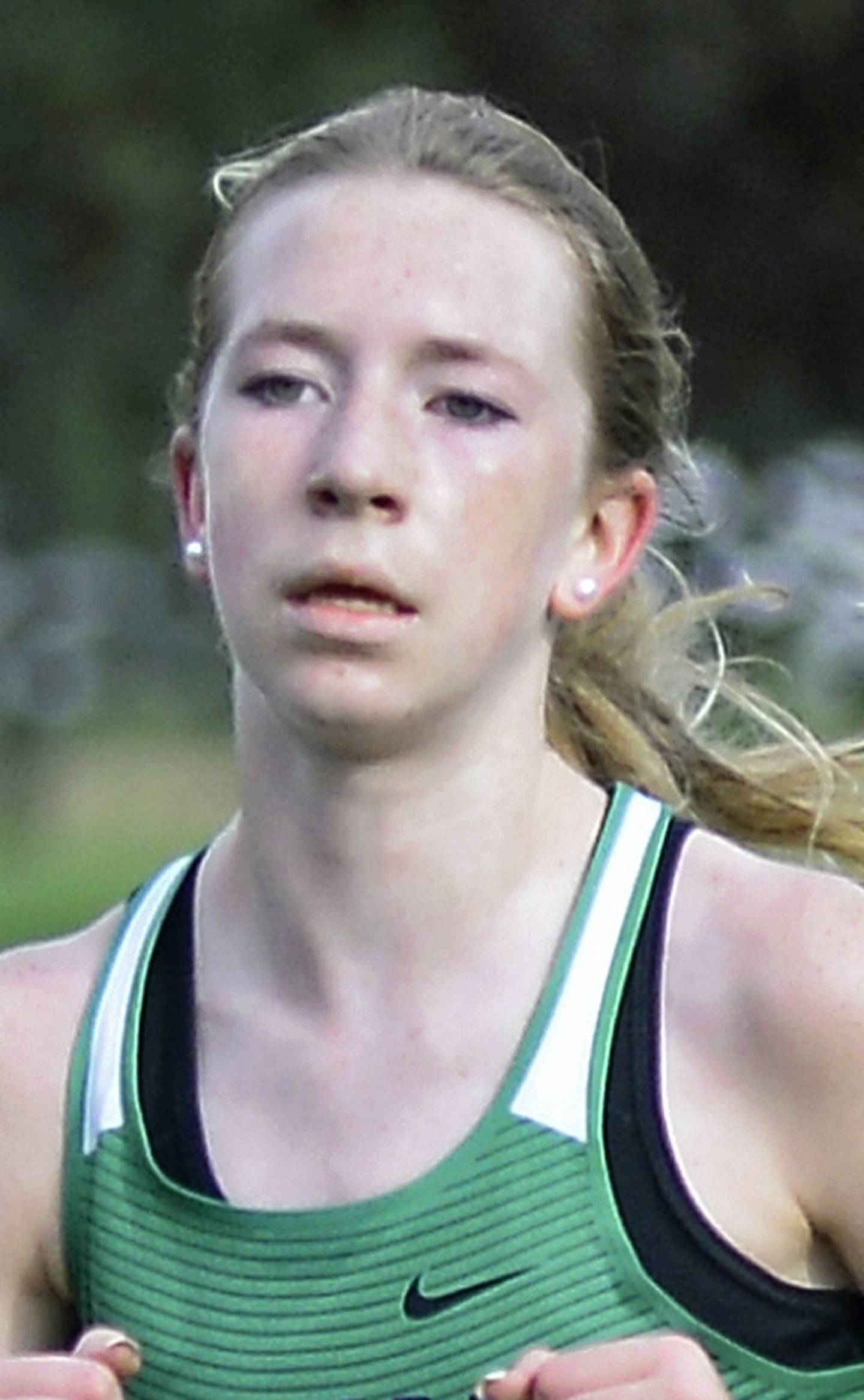 Seneca's Gravie Steffes (13th, 20:14.8), Audrey Jenkins (15th, 20:22.7) and Natalie Misener (19th, 20:59.4) also finished in the top 20.
Sandwich was led by Joanna Rivera (4th, 19:11.3) and Hannah Treptow (17th, 20:46.8). Marquette's Maggie Jewett (5th, 19:12.5) also earned a spot in Saturday's Oregon Sectional, with Morgan Nelson (39th, 23:05.7) MA's next finisher.
Sandwich (2nd) and Seneca (3rd) advanced on the boys side — Sandwich led by Wyatt Miller (3rd, 14:45.1), Max Cryer (6th, 15:59.8), Hudson Wills (12th, 16:46.1) and Josefh Hernandez (13th, 16:51.7). Top Irish included Austin Aldridge (7th, 16:08.1), Chris Poyner (14th, 16:57.2) and Brady Danek (15th, 17:01.5). Marquette's Jimmy Lawsha (19th, 17:15.1) and Newark's Logan Pasakarnis (24th, 17:32.5) also earned sectional bids.
Stoeger runs to first at Eureka: At the Eureka 1A Regional, Fieldcrest senior Mason Stoeger ran a 15:04 to win the individual title. Stoeger's performance helped the Knights to tie for seventh-place and the final team sectional berth.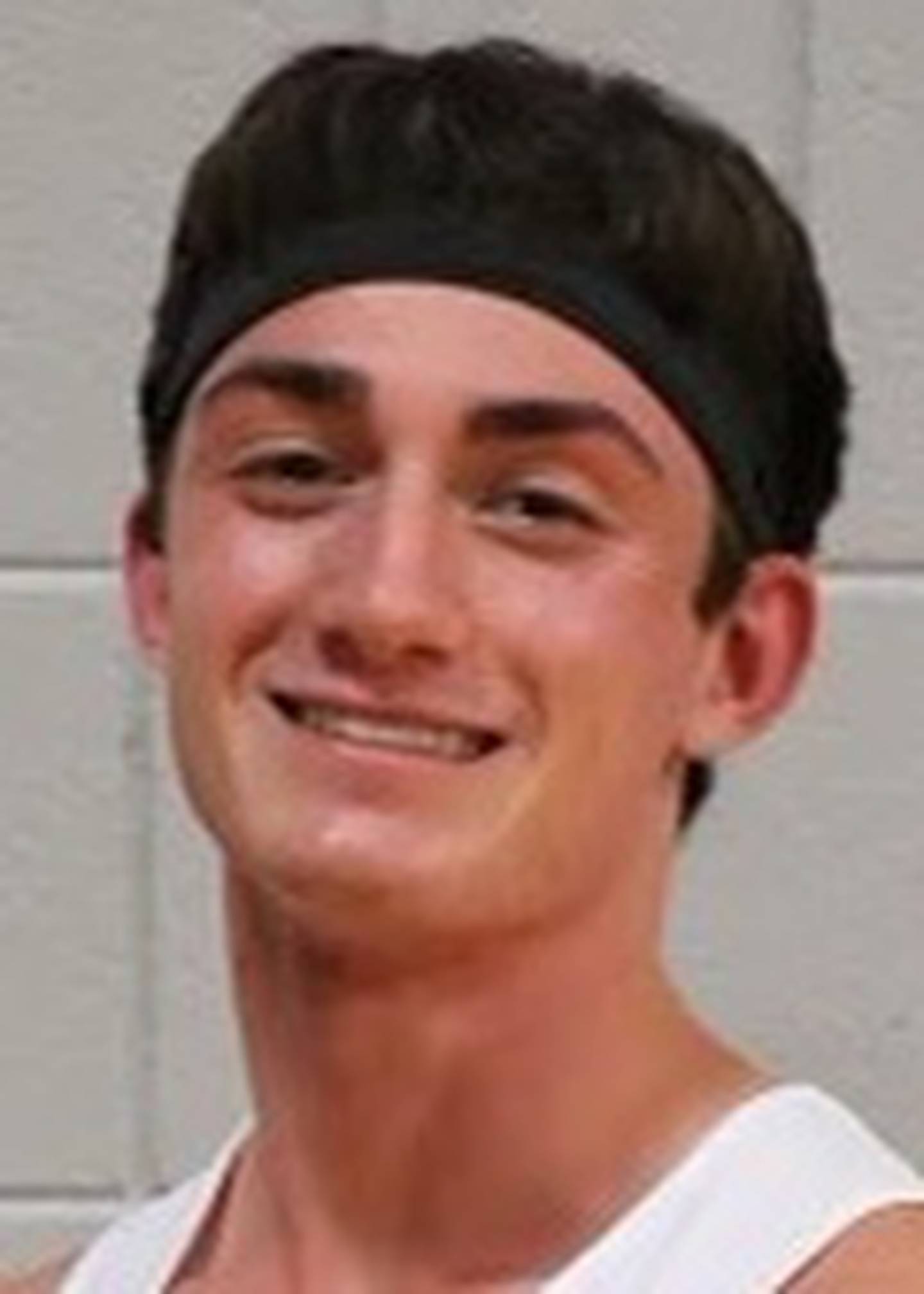 Pacey Mangan (17:41), Caleb Krischel (17:43), Michael Scott (17:47) and Jacob Torres (18:46) all ran career bests to help the Knights advance.
In the girls race, Claire Phillips ran a career best 21:22.
Girls swimming
Cav Co-Op 2nd at Independent Invite: At Byron, Peyton Heagy won an individual event and had a pair of second-place finishes Saturday to help the La Salle-Peru co-op to second place at the Northern Illinois Independent Invite. Heagy won the 100-yard freestyle in 54.4 seconds and swam to second in the 50 freestyle in :25.03.
She teamed with Addy Nance, Paige Marks and Kailey Goetsch to place second in the 200 medley relay in 2:08.7.
Volleyball
Somonauk 1-3 at AFC Tournament: At the Ashton-Franklin Center Invite, Somonauk (10-16) topped Leland but fell to Sterling's JV, Polo and Serena. Piper Runge (seven aces), Aubrey Westbrook (30 digs), Ame Grace (26 digs), Karlee McBride (14 kills), Alethia Johnson (20 digs) and Sydney Johnson (eight kills, 30 assists) led the Bobcats.