WHEATON – Eleanor Harris is one of many Downers Grove North players who have been under the weather lately.
Yet that didn't stop the 6-foot-1 senior center from making Glenbard South feel ill on Wednesday.
Harris tallied a game-high 15 points on 6-for-7 shooting, and added three steals as the second-seeded Trojans knocked off Glenbard South 40-18 in the opening round of the Bill Neibch Falcon Classic at Wheaton North.
[ Photos: Downers Grove North vs. Glenbard South girls basketball ]
"I didn't know what to expect from this game," Harris said. "I wasn't feeling great and a lot of us are not feeling good. There's a little bug going around.
"I was kind of surprised that I was able to get so much out of myself, especially since I'm not feeling the best."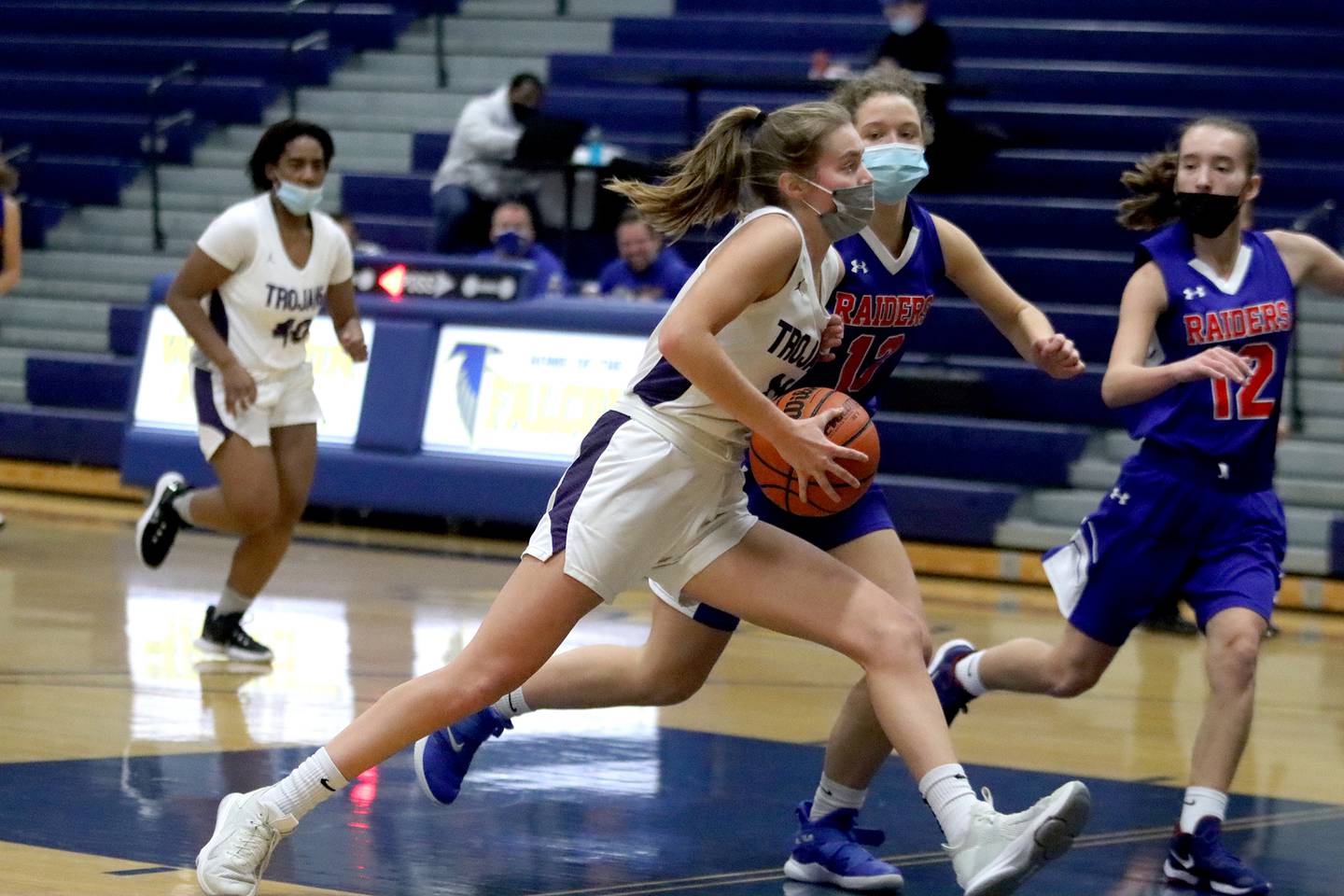 The play of Harris and backup center Vanessa Linge proved crucial for the Trojans (13-2), who were playing without 6-0 senior forward Ryann Wendt, who was out with COVID.
Glenbard South (5-6) did not have an answer for Harris or the 6-0 Linge, who scored back-to-back baskets in the first quarter to break a 3-3 tie and put Downers North ahead to stay.
"After the first quarter, that's when we started realizing we can use Vanessa and Eleanor in the post because they didn't have a great match-up on the other side," Downers North point guard Kate Gross said. "So we were trying to get them shots on the rolls.
"They were doing a great job, and Eleanor did a great job getting to the basket. I think the guards did a great job finding her, too."
Indeed, Gross had consecutive assists in the second quarter, setting up a basket by Maggie Fleming and then finding Harris for a 3-pointer from the top of the key to complete a 24-0 run that gave Downers North a 24-3 cushion.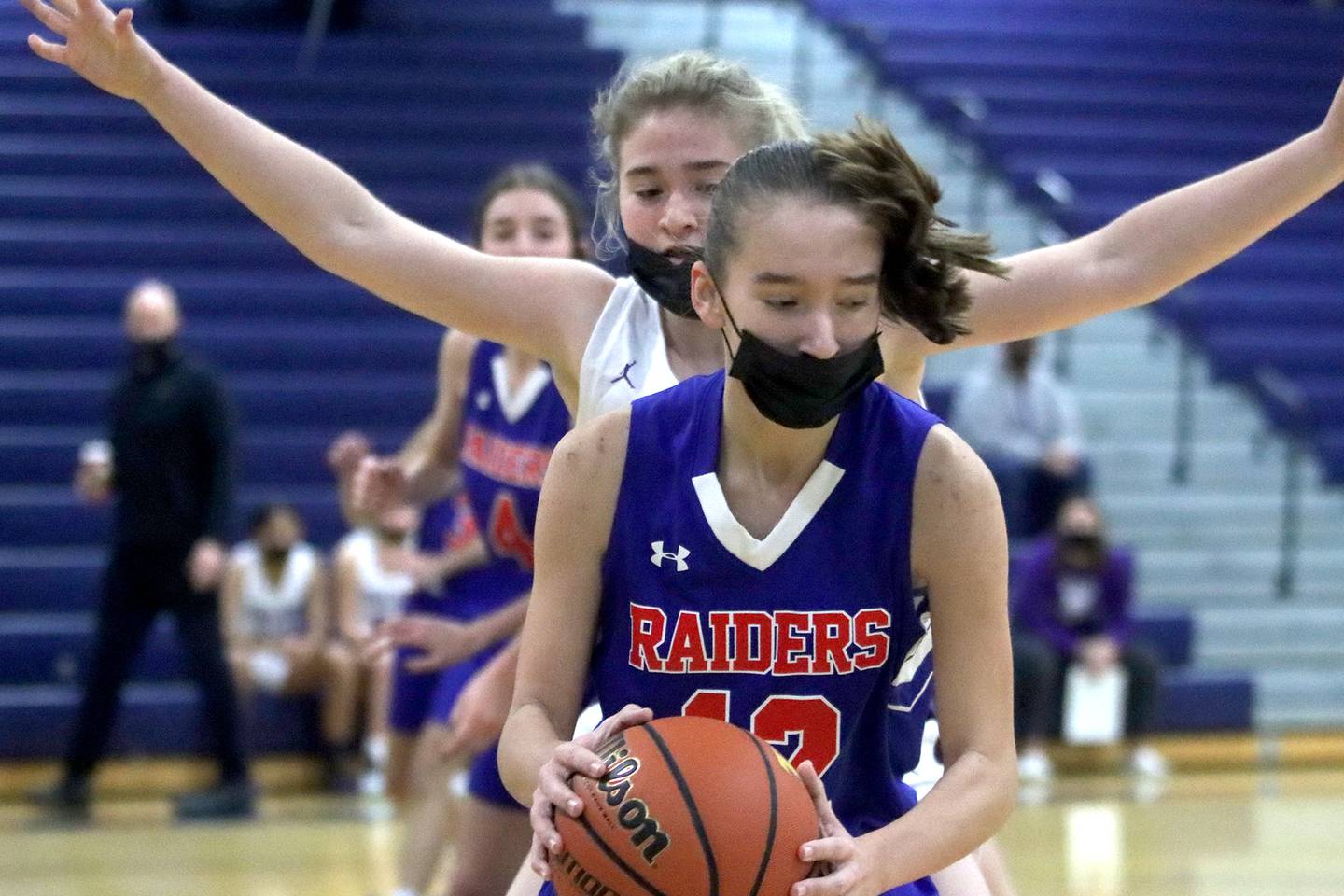 Kaitlyn Parker had a game-high four assists for North. Gross and her sister Abby, a freshman who was making her varsity debut, each added two assists.
"We're that team that takes advantage of what the defense is going to give us and I think we've got a lot of kids that can make plays and make shots," Downers North coach Stephan Bolt said. "We wait for those opportunities and find them."
This time it was Harris who made the most of those opportunities.
"She did a great job inside finishing her looks," Bolt said. "She can shoot the ball.
"She hit a trail 3 and she knew the right time of the game to shoot it. The girls did a great job of setting her up and giving her the ball in good spots."
The Raiders, in contrast, never were able to get in a good spot. They were missing four starters, including one with COVID, and have struggled to score all season, so facing the Trojans' stingy defense was not a good match-up.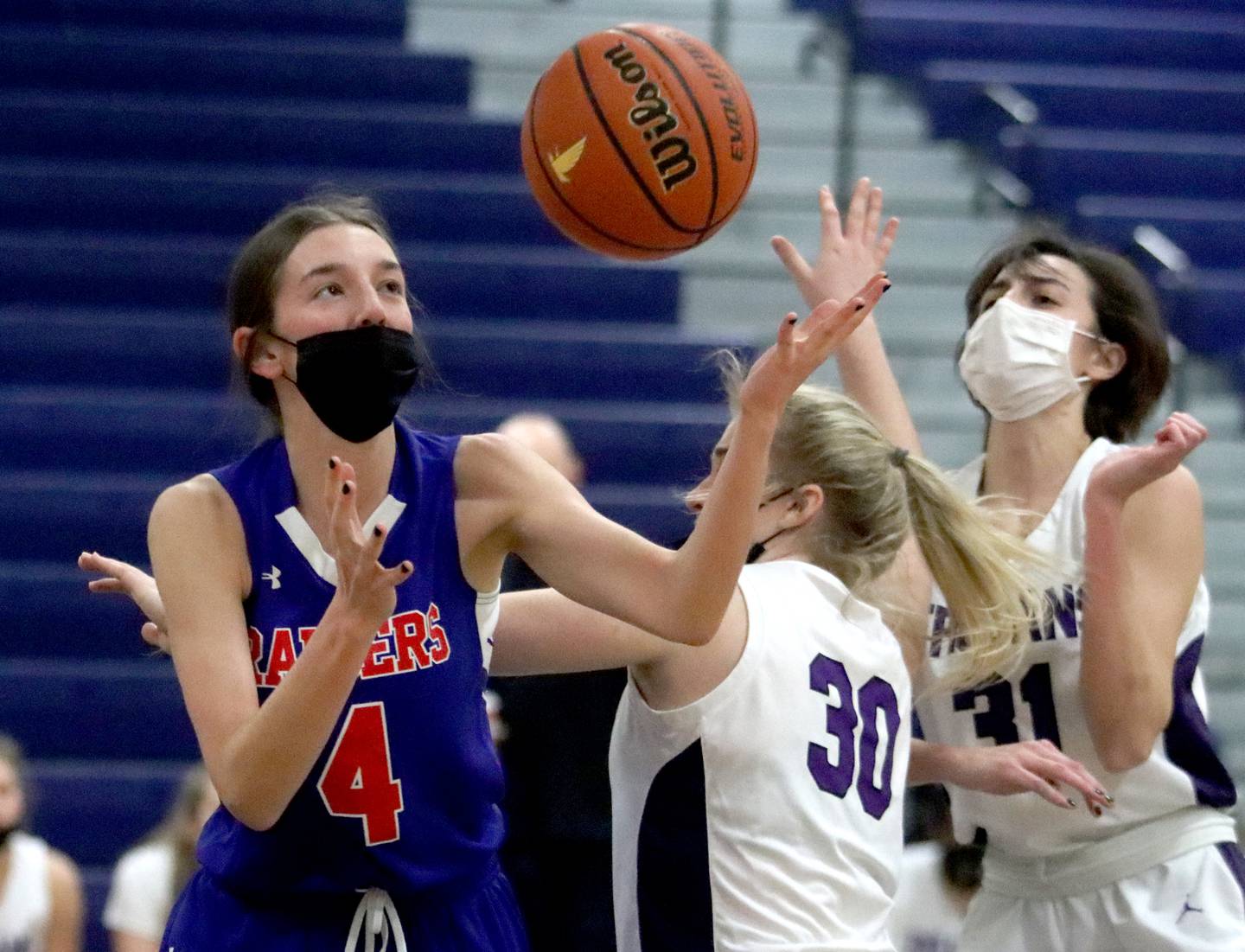 "They're long and athletic, their guards are long and they just play right up into us," Glenbard South coach Eric Daca said. "It was tough for us to get anything going offensively, tough for us to get a shot off.
"We struggle in general offensively and we've got to work defensively to make the other team struggle as much as we do."
Allie Mizwicki paced the Raiders with eight points, while Fleming scored eight for the Trojans, who are allowing only 26.8 points per game.
"I love our defense and I'm so glad that we're buying in and everyone's working really hard on it," Kate Gross said. "This is another step in us getting better and better, so I'm really excited about it."