MORRIS — Last year, the Morris Community High School Drama Club was able to put on a play. Even with COVID-19 restrictions in place, the Drama Club and Director Andrea Gustafson performed a radio play of "It's a Wonderful Life" that was streamed online.
This year, things are back to more like normal, and the Drama Club will open its 2021 Fall Play, "The Night of January 16th," to the public on Thursday, Oct. 21, at 7 p.m. The play will also be performed Saturday, Oct. 23 at 7 p.m. and Sunday, Oct. 24, at 2 p.m. with all shows in the newly-remodeled MCHS Auditorium.
"It's nice to be back to, well, not completely normal, but to be back in front of a live audience," Gustafson said. "We are excited to have people come and sit in the new auditorium seats. They are more comfortable, the auditorium looks better and it's just good all-around."
The show centers on the courtroom trial of Karen Andre, who has been charged with the murder of the powerful and wealthy, Bjorn Faulkner. Did Faulkner commit suicide or did Andre participate in a master plot to murder her boss?
The audience will get to decide, as 12 members of the audience will be chosen to act as the jury. Spectators can sign up when they enter the auditorium if they want to be a part of the jury, and the 12 members will be selected from those that sign up.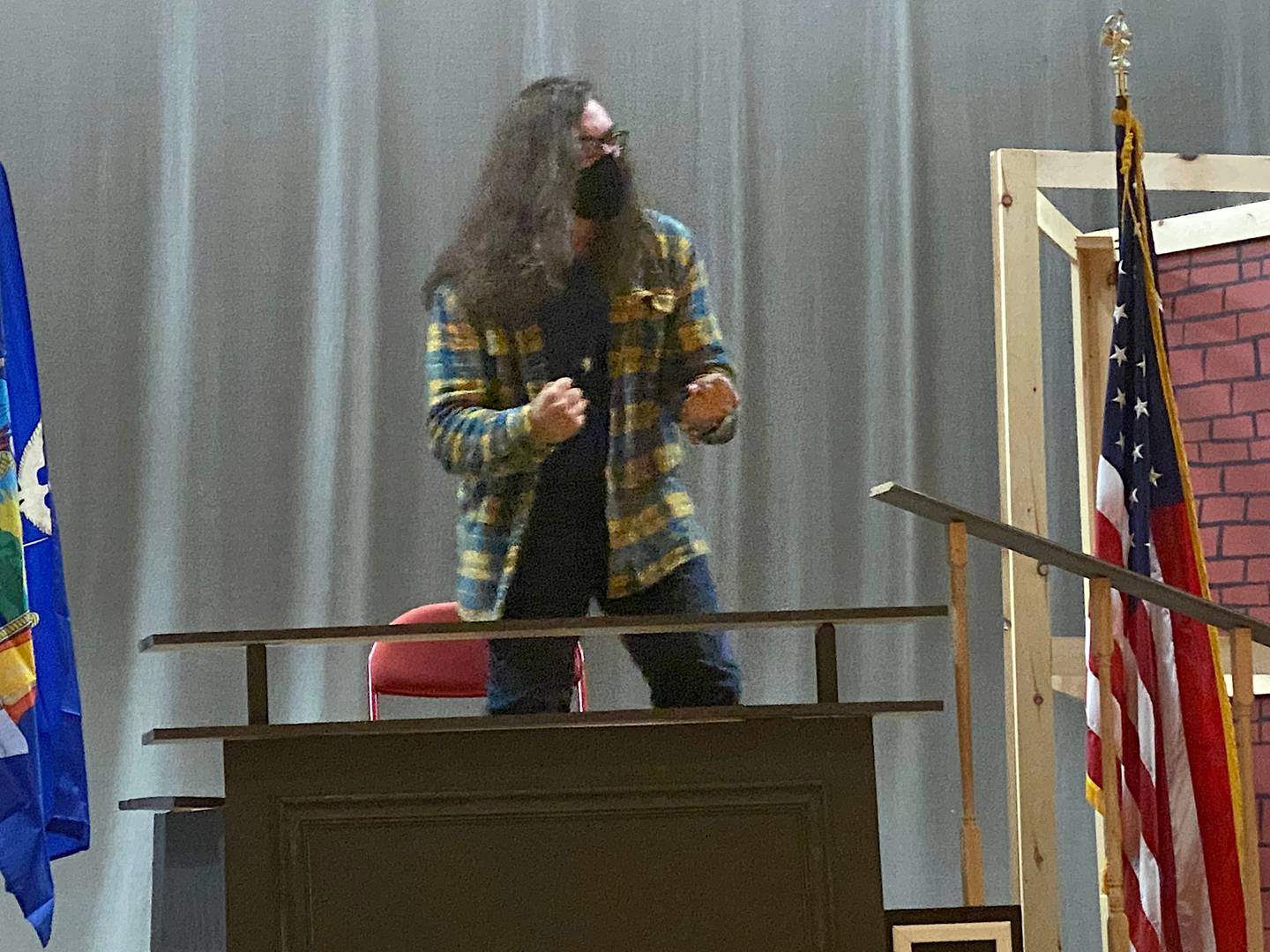 "It's a little bit of a twist," Gustafson said. "It's kind of interactive. Being a part of the jury makes you really have to pay attention to what is said and make a decision. The prosecuting attorney will lay out the state's case, and the defense attorney will the defendant's case. It's very interesting."
Gustafson also said that the play, which was written by Ayn Rand and is set in 1935 New York City, lends itself well to any current COVID restrictions.
"That's one of the reasons we chose this play," she said. "In a courtroom play, you have everyone pretty much sitting in their spot, so we can distance easily. The attorneys and their clients have their spots, the witnesses have their spot, the judge has her spot, so it works out pretty well.
"And, Ayn Rand is a very strong writer and the kids are really enjoying themselves. Not only do they enjoy the play, but they are really enjoying being back together and being able to perform in front of a live audience."
The student directors are Emma Knudson and Nicholas Russell, the stage managers are Angela Georgalkis and Elise West and the technical advisors are Nicole Gagnon and Elise Knudson. The cast of the play itself consists of 18 students. Jackson Bertram is the Bailiff, Tessa Brummel is Judge Heath, Nicholas Russell is District Attorney Flint, Emma Knudson is Defense Attorney Stevens, Haven Perdomo is Clerk of the Court, Kenzie Puckett is Karen Andre, Faith Ragan is Dr. Kirkland, Hannah McGhee is Mrs. Hutchins, Alaina Gates is Van Fleet, Liam Eber is Elmer Sweeney, Lauren Bounds is Nancy Lee Faulkner, Kedzie Auwerda is Magda Svenson, Sam Lestina is John Graham Whitfield, Bradley Raffel is Chandler, Elise Knudson is Sigurd Junquist, Nick Black is Larry Regan, Sofia Best is Roberta Van Renssalaer, and Gigi Escobedo is the Stenographer.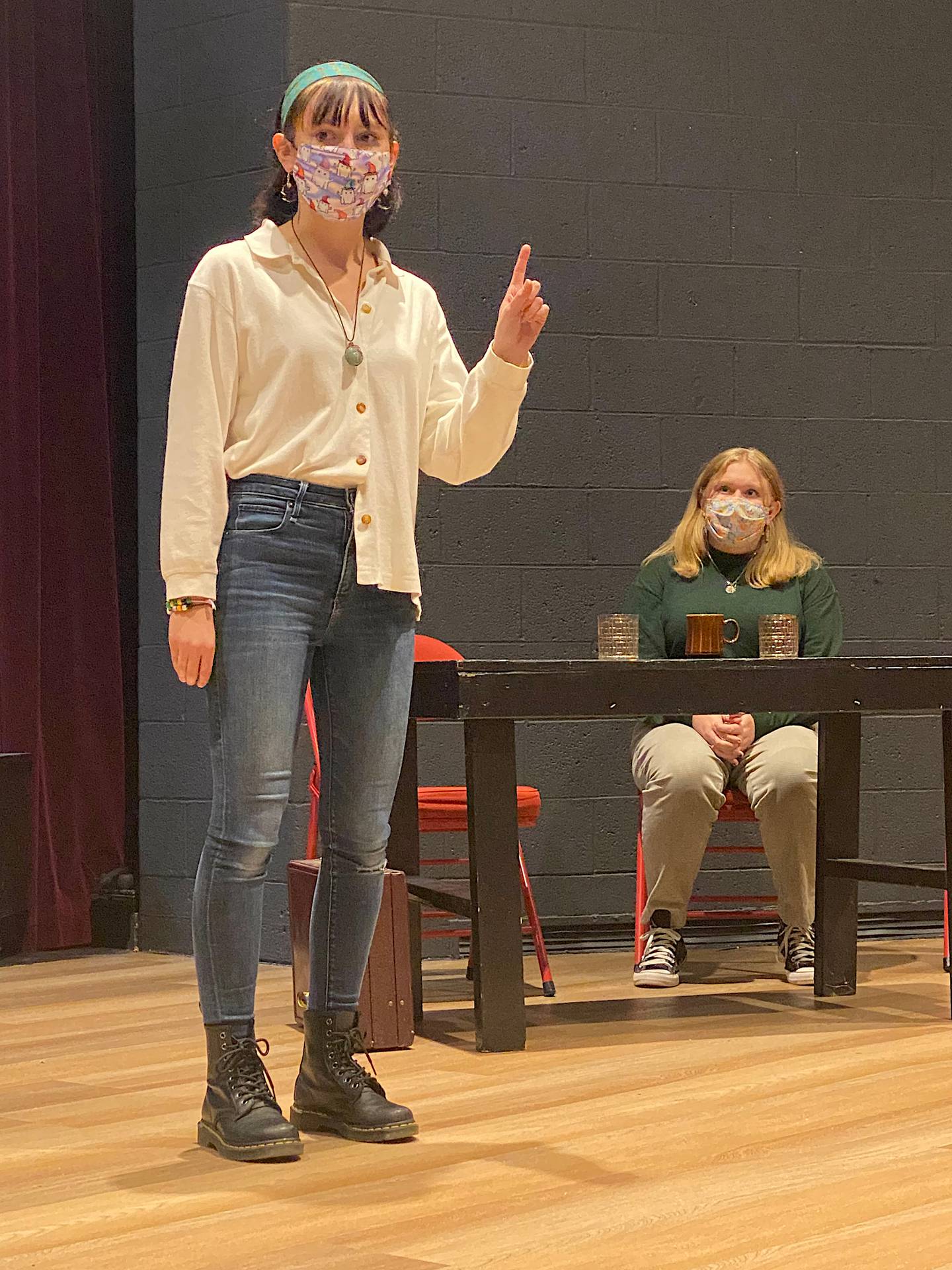 "It's a fairly large cast," Gustafson said. "But it's not as large as some we have had in the past. We feel it works out well with the distancing we have to do. The kids streamed a play last year, and there was a lot of community support for it. We hope that people want to come out and see a live performance, see the new auditorium and come support these kids and what they are doing."
Tickets are available in the MCHS Main Office or at www.showtix4u.com. Tickets are $8 for adults and $5 for students.