GENOA – Softly, a Genoa-based startup, is creating a Google Chrome browser extension to make it easier for consumers to identify low-carbon, organic or cruelty-free products while shopping online.
"It's really all about product transparency and making it easier for people to know what's in the products that they buy," co-founder and CEO Mollie Hughes said.
Softly is trying to lower the intention gap between what consumers want in products and what they end up getting. While many people might be drawn to products that don't have ingredients that may be harmful to them or the environment, it takes time to research the manufacturing process and components of a product. This effort inevitably limits how many conscious decisions a consumer will make, Hughes said.
So she developed an online tool to help.
"So, when we were looking into doing this as a business, we would read all these studies and see all these statistics," Hughes said. "It's kind of like, 'Well, I want to eat better and go on a diet and work out every day,' but you don't do it. But when it comes to products, what is it? Does it cost that much more? And we kind of found it's not that. It's just that it's not easy."
To help shoppers who might want to be more intentional with the types of products they buy, Hughes and her business partner Kathryn Decker – co-founder, chief financial officer and chief operating officer – set out to create a platform that makes it easier to identify products and their origins.
Softly is a digital browser extension for Google Chrome that allows shoppers to be given suggestions for alternatives to the product they're looking at. If a consumer has searched online for a product and Softly has identified alternatives that fit the criteria the shopper is looking for, a Softly tab on the right side of the browser window will flash.
The browser extension allows consumers to identify products that have a low carbon footprint and that use fair labor practices, as well as determine if it's made locally or if the item has allergens or harmful chemicals.
Hughes said that as the service expands, users will be able to filter products in greater detail.
At the moment, the browser extension only works for online retailer Amazon and is in beta testing. Hughes said, however, that those who are interested in the service can apply to be a beta tester by signing up on Softly's website.
Softly's next steps include expanding its operations on Target's website in the coming months, Hughes said.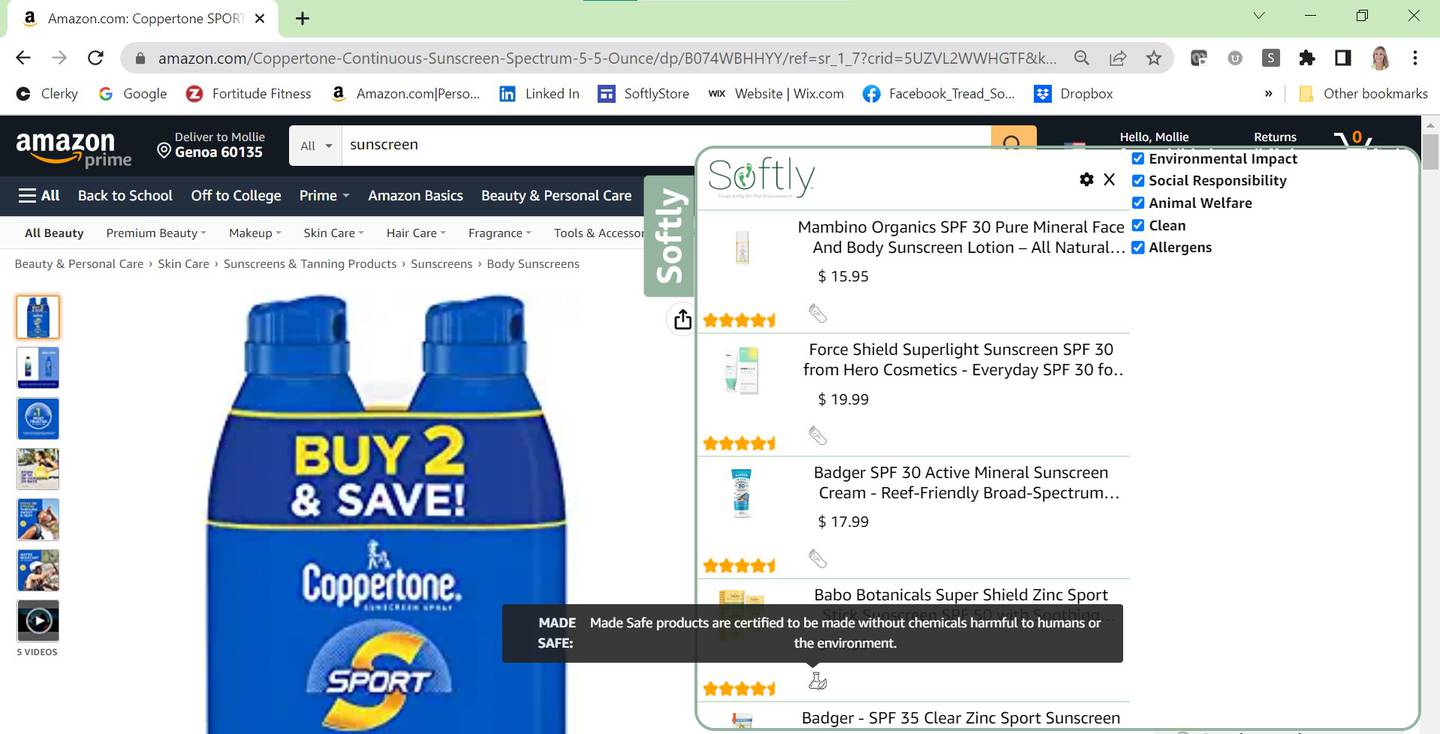 Hughes also is focused on soliciting area talent as her startup grows. Softly has recruited students from Northern Illinois University to create an online presence for the company to attract mindful consumers.
Alexis Trevino, a senior studying marketing at NIU, is one of two interns the company employed this summer.
"It's kind of hard to start shopping sustainably and living more eco-friendly when you don't know where to start," Trevino said. "And a lot of people don't want to start because of the time that goes into researching reliable products. They don't know what brands they can trust and things like that."
Trevino said Softly fills an existing gap for consumers that is especially relevant as online shopping popularity soars.
"And there's not really any program out there that exists like Softly where you can do it so quickly and so easily and not have to put in time and research and looking up different brands and things like that," Trevino said.
Before interning for Softly, Trevino said she didn't think about being sustainable in her everyday life because she assumed it would be too hard, especially as a full-time university student. She said her work with Softly, however, helped ease that burden of doing her own research on products.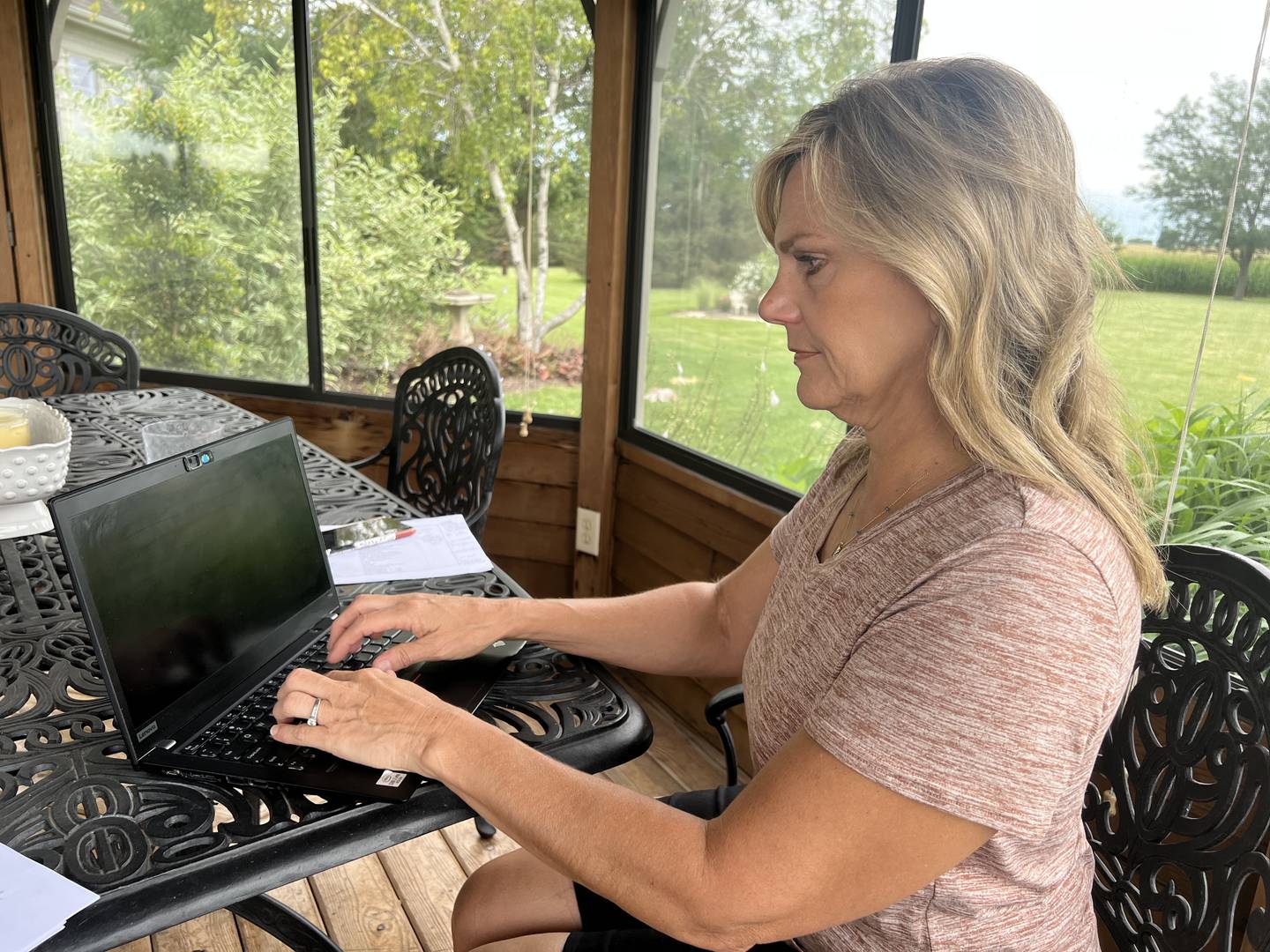 Softly does not allow any advertising for products to affect which items show up first in its tab. Hughes said that if the company ever does go to that method for generating revenue, it would only be very select products that qualify for the privilege.
To create a profit, the company currently uses affiliate marketing, meaning if a consumer buys a product suggested to them by Softly, the company gets a small commission for the transaction.
"And that's a very small commission," Hughes said. "It's not much, but our whole thought on this is, alone you're not going to change the world, you're not going to make, you know, that huge of a difference. But if each us just do a little bit better, if you have lots of people doing a little bit better, that's where you make big change."