The Gen. John Stark Chapter of the National Society Daughters of the American Revolution recently presented a set of "A Book by Me: A New Way to Tell an Old Story" storybooks to the DeKalb Public Library and the Sycamore Public Library.
The presentations were especially exceptional because Deb Bowen, creator of "A Book by Me," was able to attend both presentations.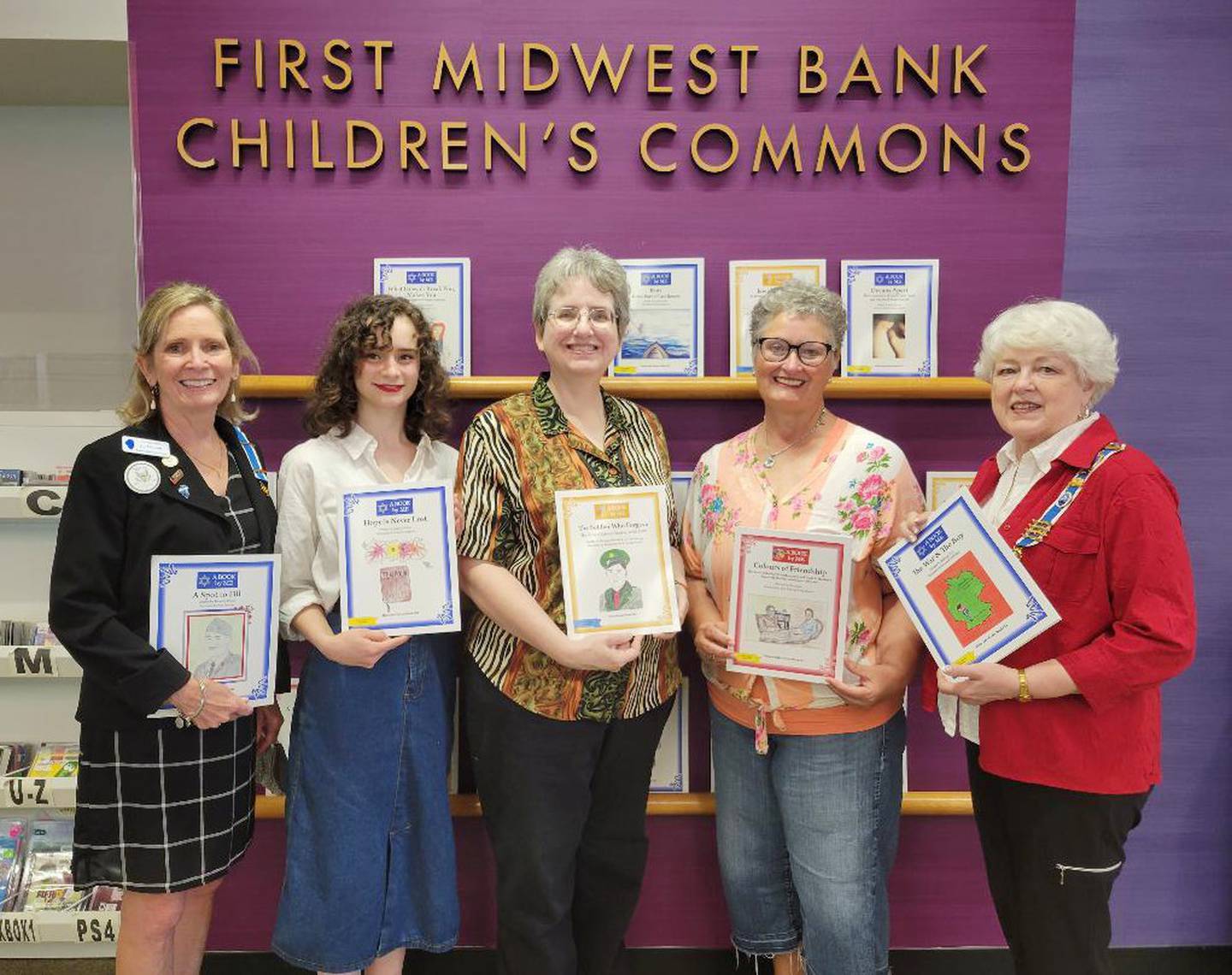 "A Book by Me" allows students ages 18 and younger to interview, illustrate and write the stories of World War II era heroes. Once the students have completed their portion of the project, Bowen's organization has the story published. The book then becomes one of hundreds of books that are available in sets of 20 storybooks to local schools and libraries.
The Gen. John Stark Chapter has donated four sets of books to three local libraries and one local high school. To learn more about Bowen's organization, visit abookbyme.com.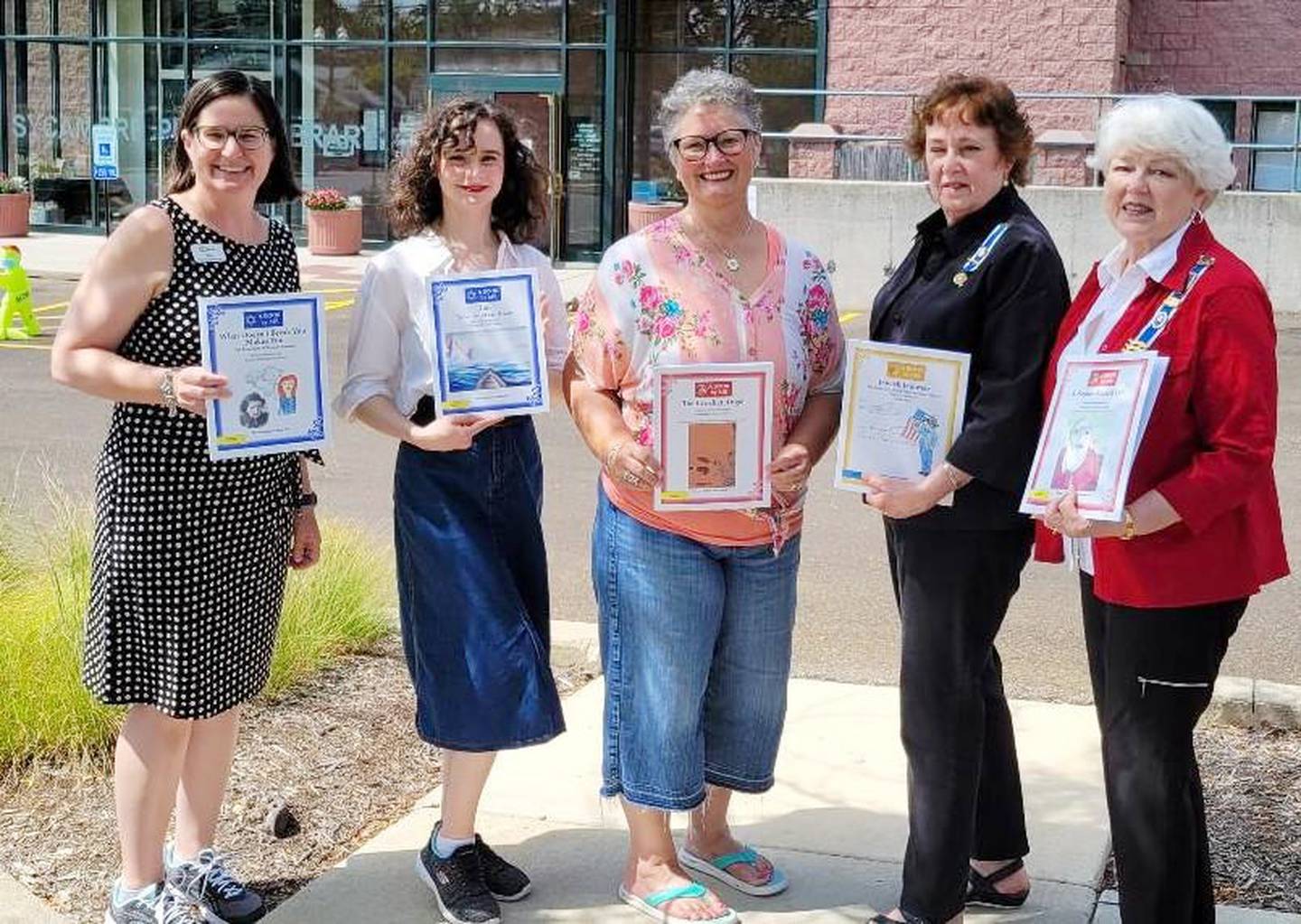 The Gen. John Stark Chapter of the NSDAR is dedicated to historical preservation, the promotion of education and patriotism. Any woman older than 18 that can prove lineage to a Revolutionary War patriot is invited to contact the chapter at GeneralJohnStarkNSDAR@gmail.com for more information.