ROMEOVILLE – Tyler Stack hustled into third base with a triple, popped up and yelled toward the Oswego dugout.
"A little bit of built-up emotion," Stack said. "Anything to get the guys going, especially in a playoff game."
Stack, Oswego's senior catcher and a Xavier recruit, has had an up-and-down year by his standards. Mature and level-headed, Stack nonetheless goes into every game with a clear head. He's worked to avoid the rabbit hole of putting too much pressure on himself and digging a deeper rut.
"Each day is a new day," Stack said. "Go up to the plate with a clear mindset. Anything can happen."
[ Photos: Oswego vs. Plainfield North baseball, Class 4A Romeoville Sectional semifinal ]
His reaction to that first hit, though, surely looked like a weight had been lifted off Stack's shoulders. He was just getting started.
Stack tripled and scored Oswego's first run, and knocked in three runs with a double and single his next two-at bats in a breakout 3-for-3 day. Behind the plate Stack caught his team's third straight playoff shutout, as Oswego beat Plainfield North 6-0 in Thursday's Class 4A Romeoville Sectional semifinal.
"Each day is a new day. Go up to the plate with a clear mindset. Anything can happen."

—  Tyler Stack, Oswego senior
Noah Mottet and Dylan McGee combined on the five-hitter that sent Oswego (26-11) back into a sectional final for the second straight year, where it will face crosstown rival Oswego East on Saturday.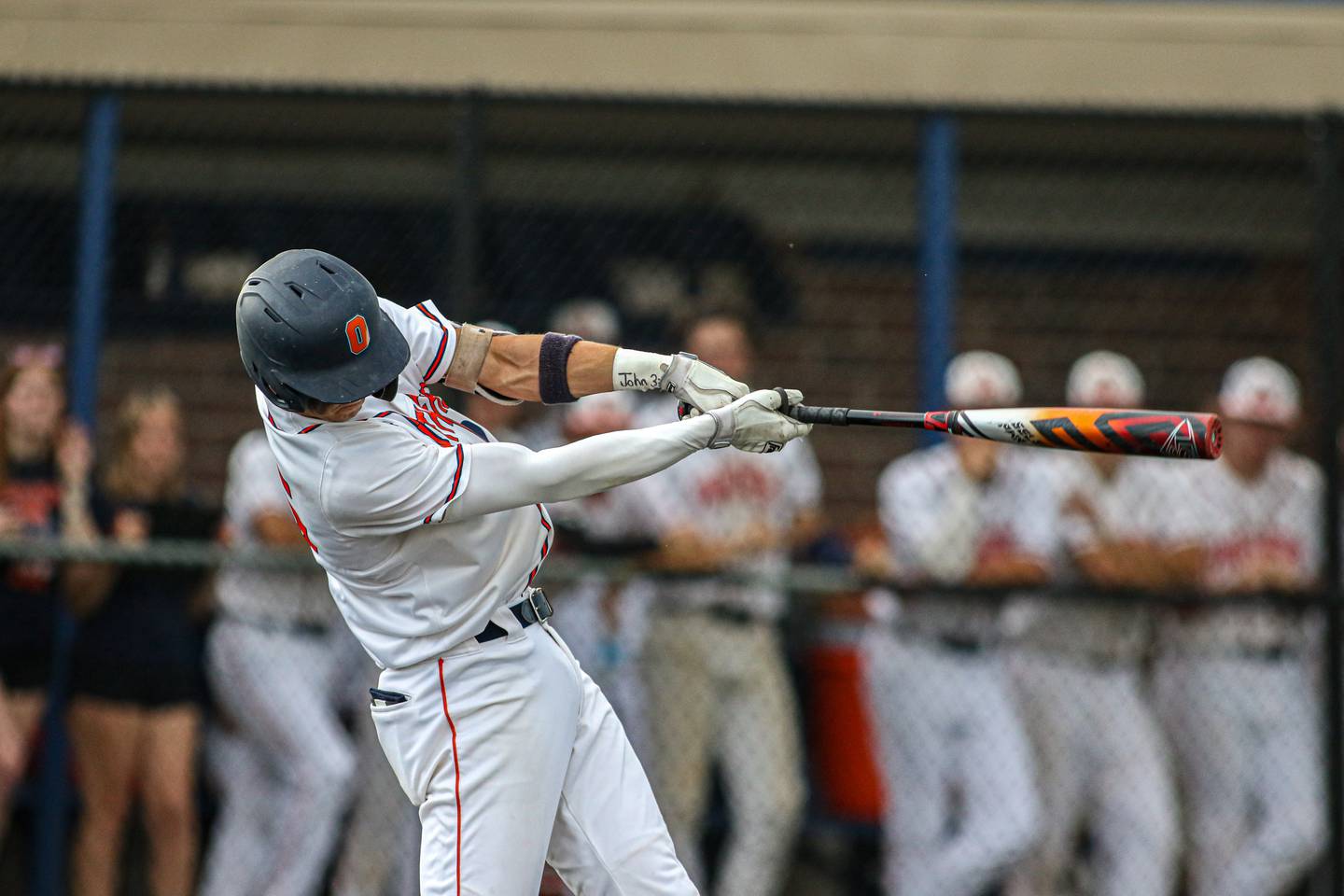 Oswego coach Joe Giarrante couldn't have been happier to see his third-year starting catcher bust out in a big spot.
"It was only a matter of time," Giarrante said. "He was in a little funk for sure like we've never seen him before, but even with his presence in the lineup it allows other guys to get better pitches to hit. For him to capitalize big time was huge."
Troy Vosburgh doubled in Stack after his booming triple to deep center in the second inning for the game's first run. Next inning, Stack greeted Plainfield North reliever Kyle Demay by turning on an inside pitch for a double to left that scored two.
Stack was at the center of the action again in the fifth, whistling a liner that ate up the Tigers' second baseman for a single to right to score Trey Hernandez, making it 5-0.
"Just keeping my head still was the biggest thing," Stack said. "I was able to spit on some pitches I should and battle."
Stack, through his slump in the batter's box, has kept it separate from his work behind the plate.
He's been there as Oswego has put up 21 shutout innings during the playoffs, and on Thursday shut out Plainfield North for the third time this season.
"You have to limit your at-bats to your at-bats and your defense to your defense," Stack said. "You have to contribute in any way possible. Any part of my game I can contribute I'll try to do."
Giarrante has seen first-hand Stack steer a relatively young staff.
"He truly is the unsung hero behind the plate with our pitching staff," Giarrante said. "He does such a good job of working with the pitchers and communicating with me. A lot of things go on behind the scenes with him."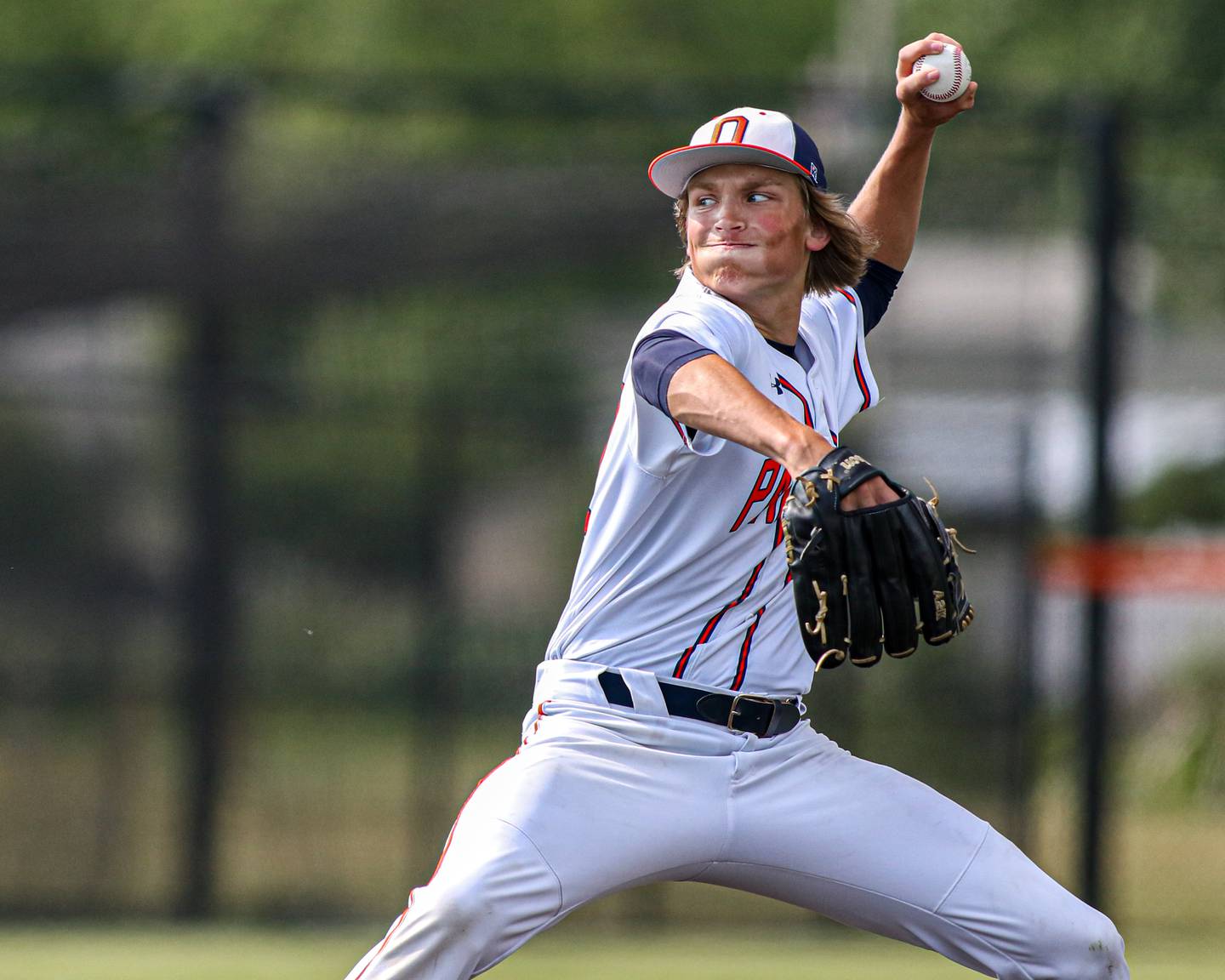 Mottet, who threw five shutout innings in Oswego's regional final win, got the surprise call Wednesday that he would be getting the ball again for his team's next game.
He didn't miss a beat.
The junior lefty, who joined Oswego's rotation in April, threw another five shutout innings, giving up three hits and two walks with four strikeouts over 89 pitches.
"You always have to stay ready," Mottet said. "I got a text from a couple of my teammates Wednesday asking for my number and I was a little suspicious, and got the call. I was a little shaky coming in each inning but settled down and threw strikes. My defense was able to come through, work my way out of jams."
None bigger than in the fifth, when Plainfield North (17-17) loaded the bases with two outs with a Tyler Evans single and two walks.
After a mound meeting, Mottet came back to retire Plainfield North's John St. Clair on a hot shot to Chase Gerwig at shortstop.
"Went out to the mound, tried to relax and reset him," Giarrante said. "He's good at that. He's so composed."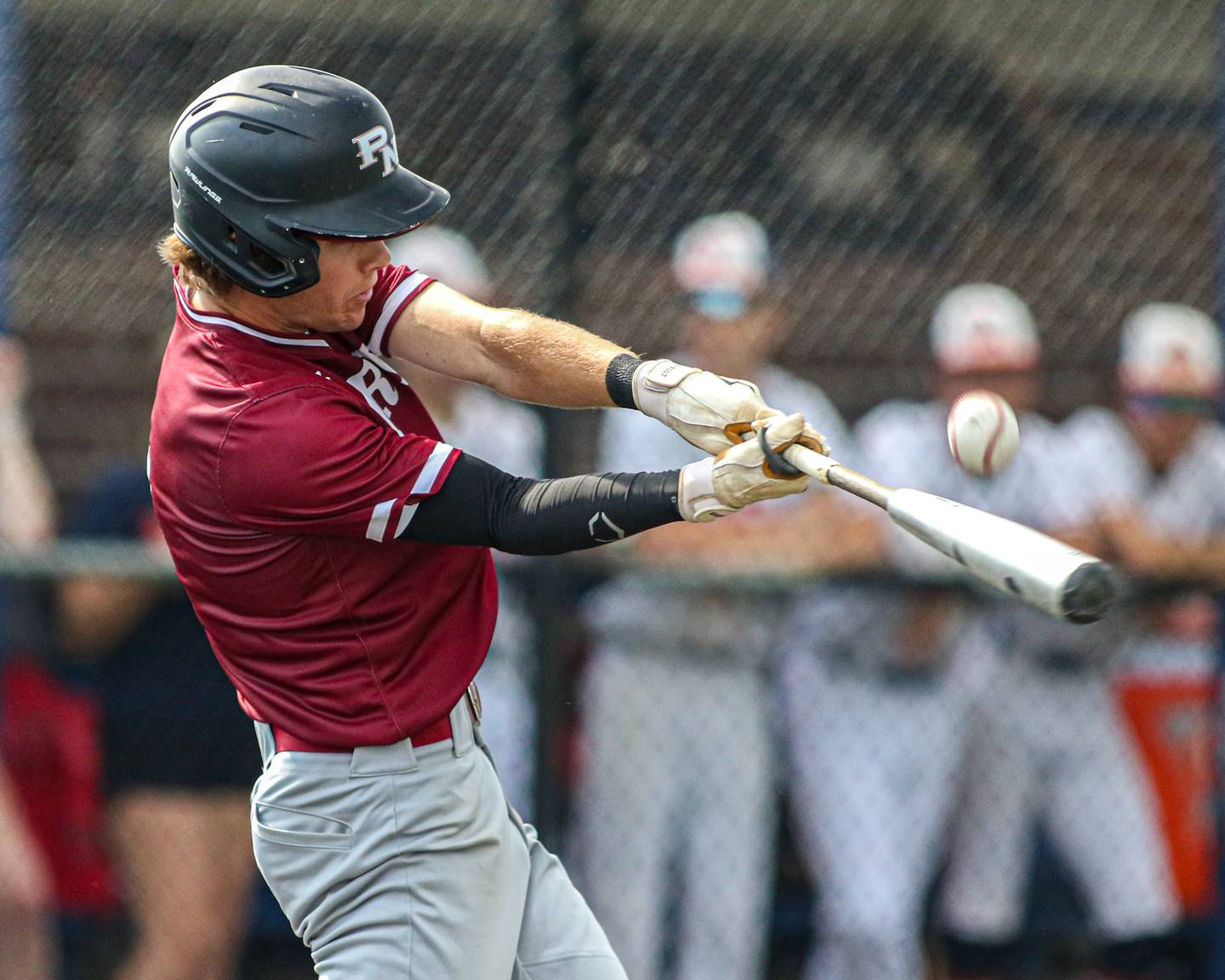 Plainfield North coach John Darlington, whose team beat Oswego in a sectional final on the same field last year, knew that was his team's best shot at getting back in it.
"We had a chance, 4-0, we had our best up, Johnny, he gets one off the handle. That's baseball," Darlington said. "That was the turning point. If we get a couple runs, who knows."
Darlington didn't need to be told his team would need to score against Oswego. The Panthers swept three games with the Tigers in conference, scoring 22 runs, and were never retired in order Thursday. Hernandez, the conference's player MVP, went 2 for 2, reached base three times and scored a run, and Ethan Valles went 2 for 3 and scored twice.
"Offensively it's like going through the meat grinder trying to get them out. Everybody in their lineup puts the ball in play hard," Darlington said. "Trying to get us back in the dugout is difficult with a lineup like that."