Kendall County area public school districts are taking a hands off approach to new state sex education standards.
Oswego SD308, Yorkville SD115, Plano SD88 and Sandwich SD430 have all chosen to opt out of the controversial National Sex Education Standards signed into law last year by Gov. JB Pritzker and taking effect for the 2022-2023 school year.
In signing the bill, Pritzker said the NSES standards would help keep children safe, but the standards have become a target for some parents, conservative groups and religious leaders across the state who contend the standards are not appropriate, especially at the elementary school level.
School districts that do not provide comprehensive sexual health education are not required to adopt the standards and parents may choose to opt their children out.
School district that do teach personal health and safety standards to elementary students, as well as comprehensive sex education to middle and high school students, are required to follow NSES curriculum guidelines.
Oswego SD308: 'No changes for this year'
Oswego SD308 Superintendent John Sparlin said in a statement there will be no changes in the district's sex education curriculum for the coming school year.
"The State has posted the National Sex Education Standards second edition, however there has not been information on timing, curriculum, content, and considerations provided to schools," Sparlin said.
"As with any changes to curriculum, the district would undergo a process of research, design, pilots and collection of feedback prior to implementation," Sparlin wrote.
"In absence of new resources, this is not something the district is even in a position to consider changing; thus it is not being voted on or decided at the administrative or board level," Sparlin continued.
"For our district's sexual education curriculum, there will be no changes for this school year," Sparlin said.
Yorkville SD115: 'We will continue to use our current health curriculum'
The Yorkville district issued a statement that had been approved by Superintendent Tim Shimp.
"At this time, District 115 will not be adopting the new sex education standards. At this time, we will continue to use our current health curriculum," the statement begins.
"District administrators will continue to review all curriculum, and the new state standards and guidance, on an annual basis as they have always done," the statement continues.
"The law states that school districts may adapt the new curriculum to the specific needs of their community as long as instruction and materials do not conflict with the law, and we believe we are in compliance with this language," according to the statement.
"Consistent with state law, parents and guardians may opt their children out of sex education instruction by submitting an opt-out form that is in the student handbook," the statement concludes.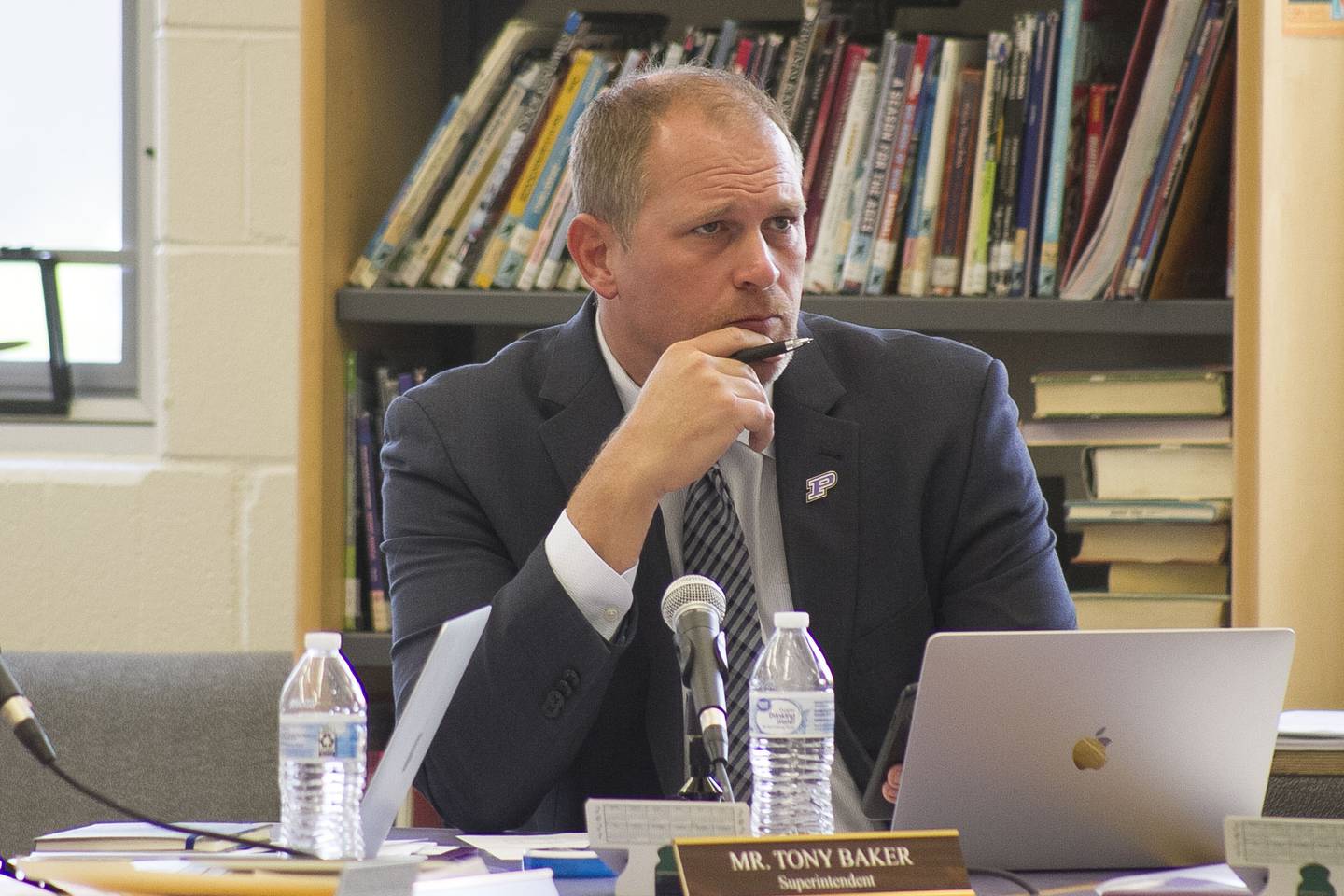 Plano SD88: Superintendent says community supports opting out
Plano SD88 is opting out of the NSES standards and Superintendent Tony Baker believes he has the support of the community behind the decision.
At a recent school board meeting, Baker said his administrative team would not be bringing a recommendation to adopt the NSES standards before the board.
"I think there is too much controversy around the age level of students and the exposure to certain components of that, that our community is not going to feel is appropriate," Baker said.
Baker said the district's current sex education curriculum starts in 5th grade with hygiene and puberty.
"We teach kids about hygiene, puberty and sex education as they grow up through our buildings," Baker said, "But it's nowhere near the extent that the comprehensive standards had."
Baker said the district's curriculum in all subject areas is constantly being evaluated, assessed and sometimes modified.
Sandwich SD430: 'We still need local control'
Sandwich SD430 is also opting out of the new NSES standards.
Superintendent Tom Sodaro said the school board spoke last year about adopting the standards but in a straw poll decided against it, and they will not be voting to adopt them this year.
"I think that for some things we still need local control and we need our stakeholders involved," Sodaro said. "I also believe that some of the topics are questionable at the grade levels that they should be introduced."
Sodaro said the district does not have comprehensive health programs or full health classes, and that none of the school district's funding is going to be spent on sex education, but instead will be used to foster social emotional learning by adding support staff like social workers, nurses and reading specialists.
Sodaro said the sex education curriculum in CUSD430 have not changed much in the time he has been in the district, but social workers and nurses have been added to the staff in recent years to help students and families with any questions and concerns they may have.
"Now we have social workers at every building," Sodaro said. "That has been very helpful when we have students who need to talk."
Currently, sex education in the district starts in fifth grade, with an optional program called Candor. Previously called Robert Crown, Candor includes a field trip during which students learn about body changes, social-emotional skills and healthy growth.
"I was at Dummer (Elementary School) 20 years ago and that was something we were doing at that point," Sodaro said. "The curriculum has changed a little bit, and there are some things that they can opt in or out of, but that is really the first time that we would address that (sexual education) as a formal education."
Candor also recently transitioned to a remote format, which Sodaro said makes students more comfortable asking questions, since they can ask anonymously and don't have to raise their hand and speak in front of their friends.
Sodaro and Assistant Superintendent Ryan Janisch were both appointed to their positions last month, but have been working in school districts for many years.
Sodaro said Janisch has been reviewing the district's health and physical education curriculum and working with curriculum teams to make sure what they are teaching is up to date, appropriate, and helps the district go forward.
"That is something that, this year, Janisch will be reviewing and making sure we have a good curriculum for our stakeholders," Sodaro said.