It's wait until next year for improvements to be completed in Montgomery Park in downtown Montgomery.
At the recommendation of village staff, the Village Board voted unanimously May 22 to reject the only contractor bid submitted for the project earlier this month.
The board had previously budgeted $556,000 to cover the cost for the improvements, but the contractor's base bid came in at $945,000.
Last September, the board approved the final design for the improvements in the park located along the west bank of the Fox River, at the northeast corner of Mill and River streets.
The proposed improvements include a platform/plaza area for concerts and other gatherings just north of Mill Street and two memorial plazas further north in the park overlooking the river. One the of memorial plazas will be dedicated to veterans and first responders, while the other plaza will be dedicated to essential workers.
Also as part of the improvements, contractors will refurbish the stone wall by the historic old mill turbine that sits along the riverbank. The wall was installed by workers for the federal Works Progress Administration (WPA) during the Great Depression in the 1930s.
In approving the designs for the improvements last September, board members set a goal of having them completed by this summer's Montgomery Fest celebration set for Aug. 18-20.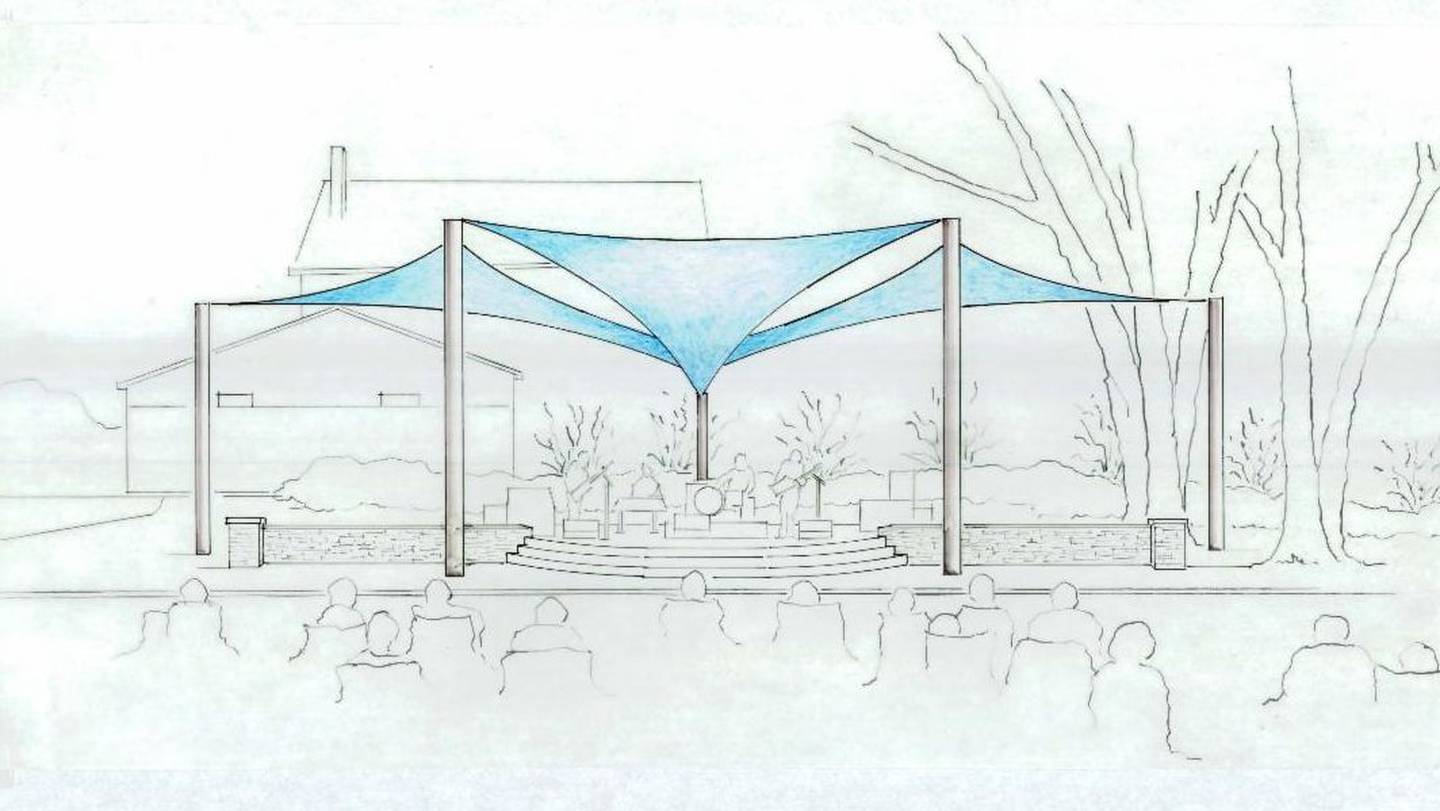 Mark Wolf, the village's public works director, acknowledged May 22 that the lone contractor's bid came in "substantially higher" than the pre-bid estimates.
Rejecting the bid, Wolf said, gives village officials the ability to revise their strategy for bidding the project.
"We would bid this at a later date," he said. "This would postpone the project for getting it done before Montgomery Fest, but give us time to regroup, come up with a better strategy that we think will address some of the cost issues, and give us enough of a timeline to get it completed before next year's festival."
When questioned by board member Steve Jungermann, Wolf said construction could start on the improvements this fall or next spring.
Wolf also confirmed village officials are considering splitting up the bid package.
Board member Matt Bauman noted the board previously approved the purchase of granite slabs for the two memorials and decorative wind sails that will provide shade over the platform/plaza area.
Wolf said the delay in construction will not affect the delivery of the granite slabs or wind sails. He said the firm the village has purchased the granite slabs from has agreed to store the slabs for the village for up to 12 months, while the village can store the wind sails at its public works department facility when they are delivered.