A deteriorating building that once housed a funeral home in downtown Yorkville has been torn down, a Kendall County Board member confirmed, a move that will allow the county to eventually expand its operations.
The white frame building at 107 Madison Street, across the street from the county's historic courthouse, met its demise Tuesday, Aug. 3, as neighbors reportedly gathered to watch a wrecking crew splinter the building and stack the pieces on the property. Semis will ship off the remaining debris this week, with concrete removal and erosion control to follow.
"It's going very well," Brian DeBolt, chairman of the county board's facilities committee, said at a Tuesday board meeting. "We're hoping by the end of the week the property and the debris will be completely removed."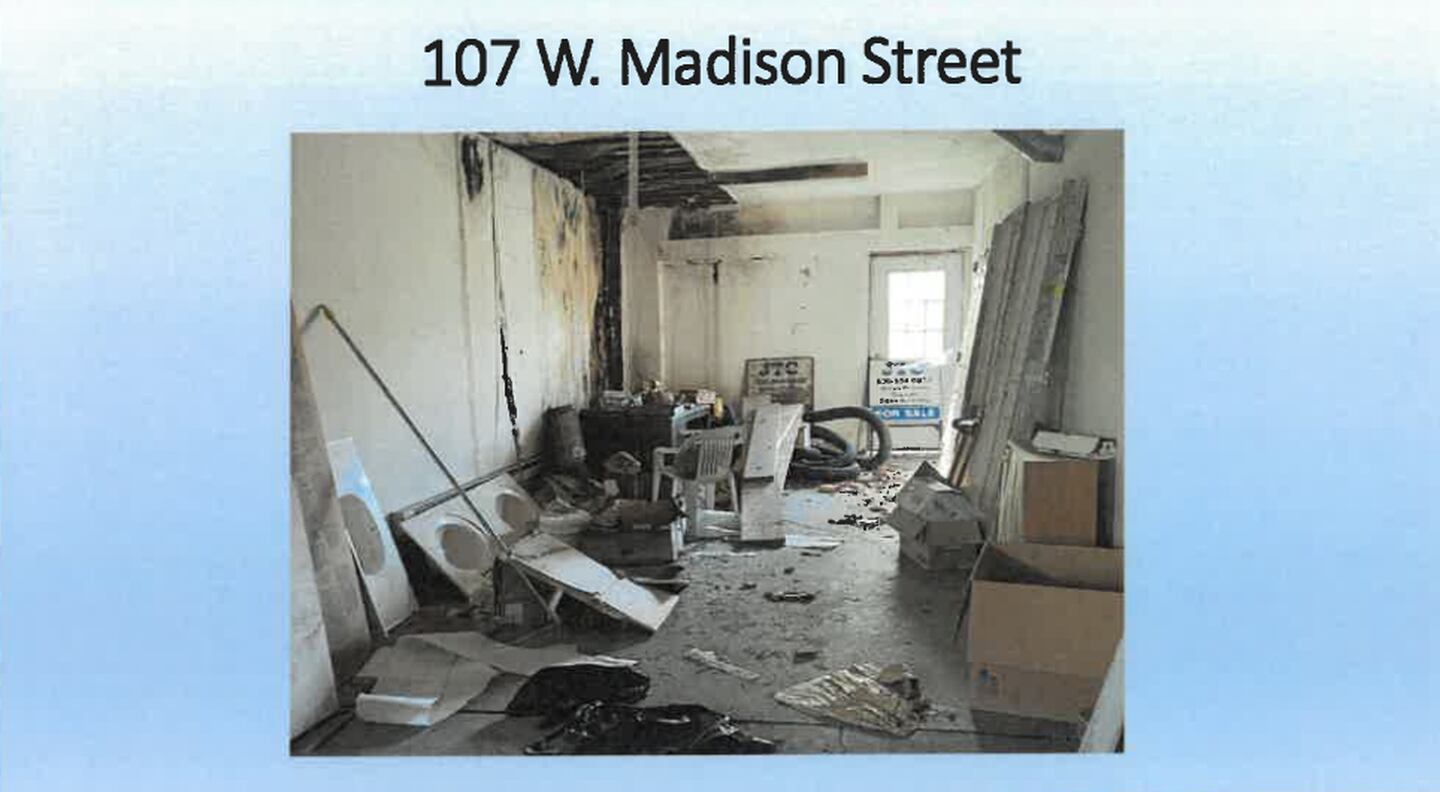 The $23,000 tear down was handled by Lite Construction from Montgomery, who DeBolt said had "been very courteous cleaning up after themselves."
The county acquired the building about six years ago and briefly rented the space to a surveyor. With the building soon gone, the county hopes to expand its downtown Yorkville campus to the site.
DeBolt has previously said the building was a liability to the county due to its poor condition, adding it wasn't "conducive to any public service use at all."
During demolition on Tuesday, a swarm of raccoons fled the structure, DeBolt said.