AURORA – Drew Czarnik couldn't help but look.
As the Plainfield North senior navigated the last couple holes at Orchard Valley Golf Course on Wednesday, his coach cautioned him not to check the scorecard app on his phone. But Czarnik could not resist the temptation to sneak a peek.
"I knew I was close with the people I was playing with," Czarnik said. "I had to look to see what I had to do."
Whether he benefited from that information or not, Czarnik came through in the clutch. He converted an up-and-down to save bogey after hitting his drive into the water on the penultimate hole. Then Czarnik drained a five-foot parr putt to rally Plainfield North to a dramatic one-shot victory over Minooka at the Southwest Prairie Conference meet.
Czarnik drilled his drive up the fairway on No. 18, hit a sand wedge to within 25 feet, then two-putted for an even-par 72 to finish in a three-way tie for first place with Oswego East's Connor Banks and Minooka's TJ Quinn. Banks earned medalist honors on a scorecard tiebreaker, while Plainfield North edged Minooka 304-305 in the team total.
"Going into 17 I knew I was down one, and going into 18 I knew I was tied, but I didn't know where the team was at," said Czarnik, who was named the conference Player of the Year based off dual meet and tournament results. "It was nerve racking for sure. I knew it was close."
Czarnik's brother Evan Czarnik carded a 75, Casey Sanborn a 77 and Tanner Daugherty an 80 for Plainfield North, which shot what Drew Czarnik believed to be a school record score.
"We all played well," Drew Czarnik said. "My brother came through in the clutch, everybody played well. I knew it was going to be close. Minooka is a good team."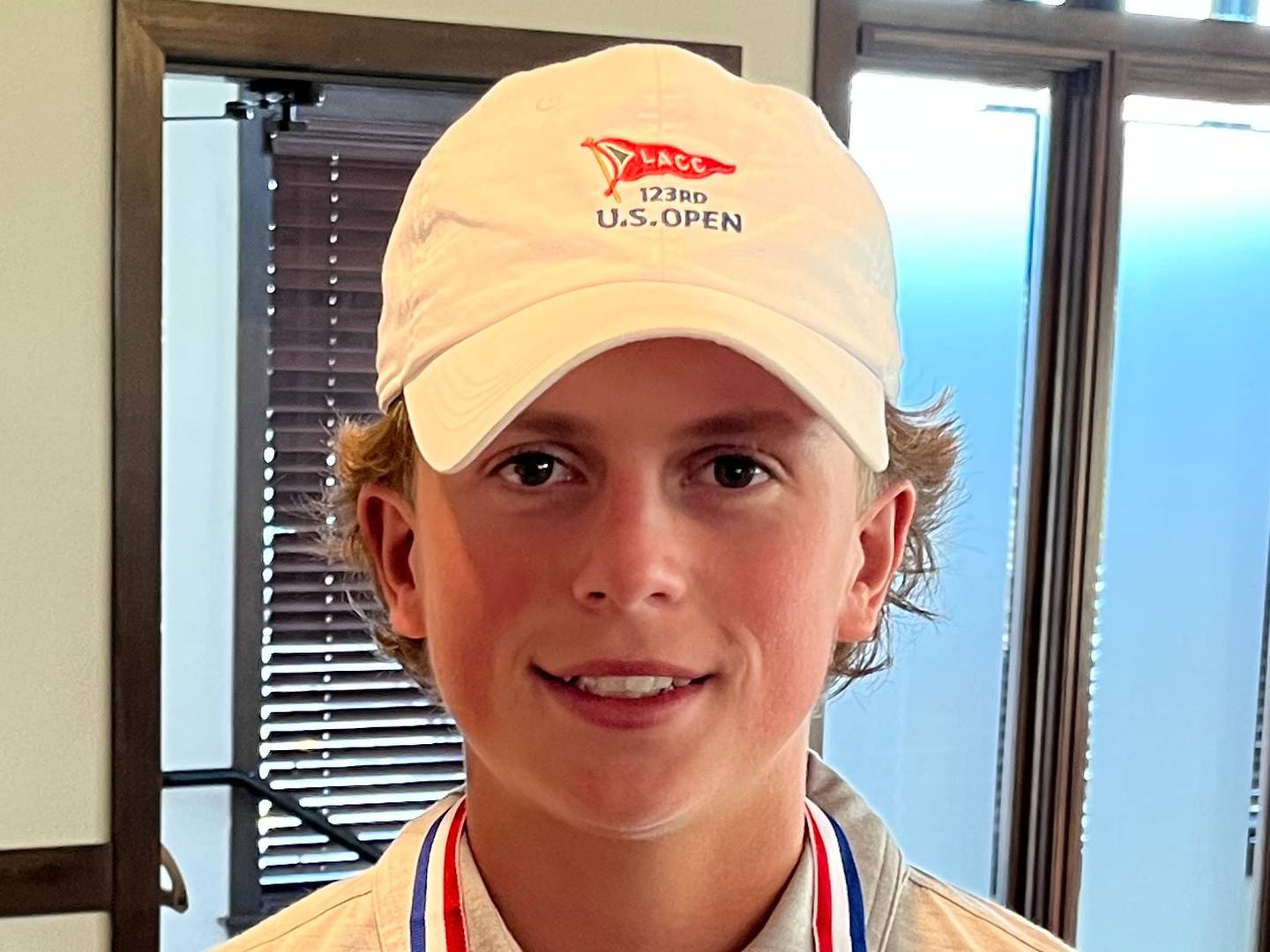 Quinn came out hot, making three birdies on the first nine and an eagle on the 483-yard par-5 eighth hole to make the turn at 3-under. He doubled the 185-yard 17th hole to finish tied with Czarnik and Banks.
"I had a couple bad holes on the back, but played pretty good for the most part," Quinn said. "I was really just trying to put up a good score for the team, to see what I could do individually. We were neck and neck the entire time."
Carter Stephenson shot a 75, Brett Widlowski a 77 and Luke Purcell an 81 for Minooka, whose 305 was a season best.
Oswego East, which last year won the program's first conference title, came in third place Wednesday with a season-low score of 312. Oswego (329) was fourth, West Aurora (331) was fifth and Joliet Township (336) sixth.
Leading Oswego East was Banks, who continued his rise from the program's JV team No. 1 last season to the varsity's lead player. Banks, a junior who won his first tournament of the season, shot a 37 in a dual meet with Waubonsie Valley on Tuesday and carried it into the conference meet.
He closed his round with birdie, par, birdie for his score of 72.
"I worked hard and played well leading up to this," Banks said. "I started off well, then I had a little bit of a bad stretch, but I kept my head in it and kept playing my game."
Banks became the third consecutive Oswego East golfer to win the SPC tournament, following Gavin Hjelle in 2020 and Camden Bonney in 2021.
"His average was 80, and I told him 'you don't need to be 74 or 75 just to get us third.' I told him afterward I'll never say that to him again," Wolves coach Jim Vera said with a laugh. "He's been playing well the last 3-4 weeks. When he's locked in he's tough to beat."
Eric Lewis shot a 78, freshman Logan Hong bounced back from a rough start for an 80 and Ethan Gustafson shot 82 for Oswego East, which shot close to 30 strokes better than it did a couple weeks ago on the same course at the Batavia Invite.
"We played well at the right time," Vera said. "Hong was 10-over pretty early and finished 8-over and Gustafson was lights out today. For him that's tremendous."
Joliet Township's Lincoln Chizmark shot a 74 to take fourth on a scorecard tiebreaker. Yorkville's Justin Goebel shot a 77 to tie for eighth and Oswego's Brady Monahan posted a 78 to tie for 11th.