Dr. Jeremiah Placido knows the importance hospitals in rural areas play in ensuring that everyone has access to the medical care they need.
Placido is chief medical officer of Northwestern Medicine Valley West Hospital in Sandwich, which on Nov. 16 celebrated National Rural Health Day. National Rural Health Day is an opportunity to bring attention to and honor the efforts of rural healthcare providers to address the unique healthcare needs of rural America.
The day also celebrated the close bonds the hospital has to the surrounding area.
"At Valley West, that's basically what we are – a community," he said.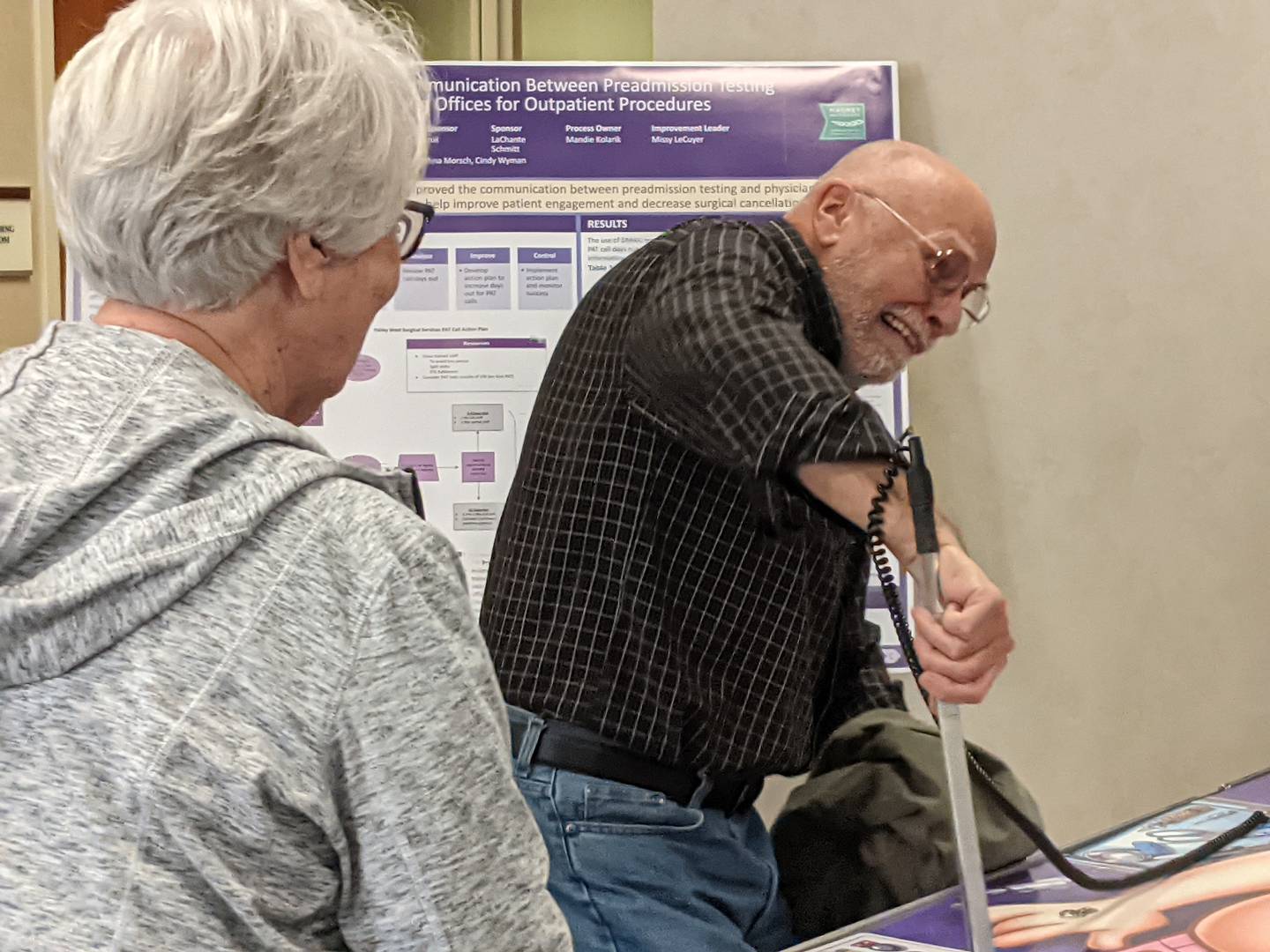 As part of the day, Valley West Hospital was offering flu shots, blood pressure checks, diabetes screening and Narcan distribution. Information also was provided about stroke prevention and care, joint care, heart health and advanced care planning.
In addition, the hospital's respiratory therapy department did blood oxygen testing.
"Community wellness is a top priority," said Kim Czaruk, associate chief nurse at Valley West Hospital. "Our priorities are promoting wellness and then demonstrating to the public what we have to offer."
Valley West Hospital is designated as a critical access hospital that has 25 beds.
"Critical access hospitals are the only hospitals that have what's called a swing bed program," Czaruk said. "And that's a program that we offer that helps patients get from hospital to home. And it's sub-acute care. That can only happen in the way that we provide it in a critical access hospital."
The Homeward Healing Swing Bed Program provides skilled nursing care to patients who may need it before they can transition to home. Valley West Hospital is the only critical access hospital in Northwestern Medicine's system.
Retired Valley West employee Steve Wolf and his wife, Jane, also attended the event. They are part of the patient and family advisory committee for Valley West Hospital.
"I think it's amazing that a small town like Sandwich has a wonderful facility like this available to the people," he said. "In fact, I used it just a few days ago, unexpectedly. That's the value of Rural Health Day, just having facilities available so people don't have to drive half-hour or 45 minutes for emergency health care. As long as you can educate the public about what is available, that's great."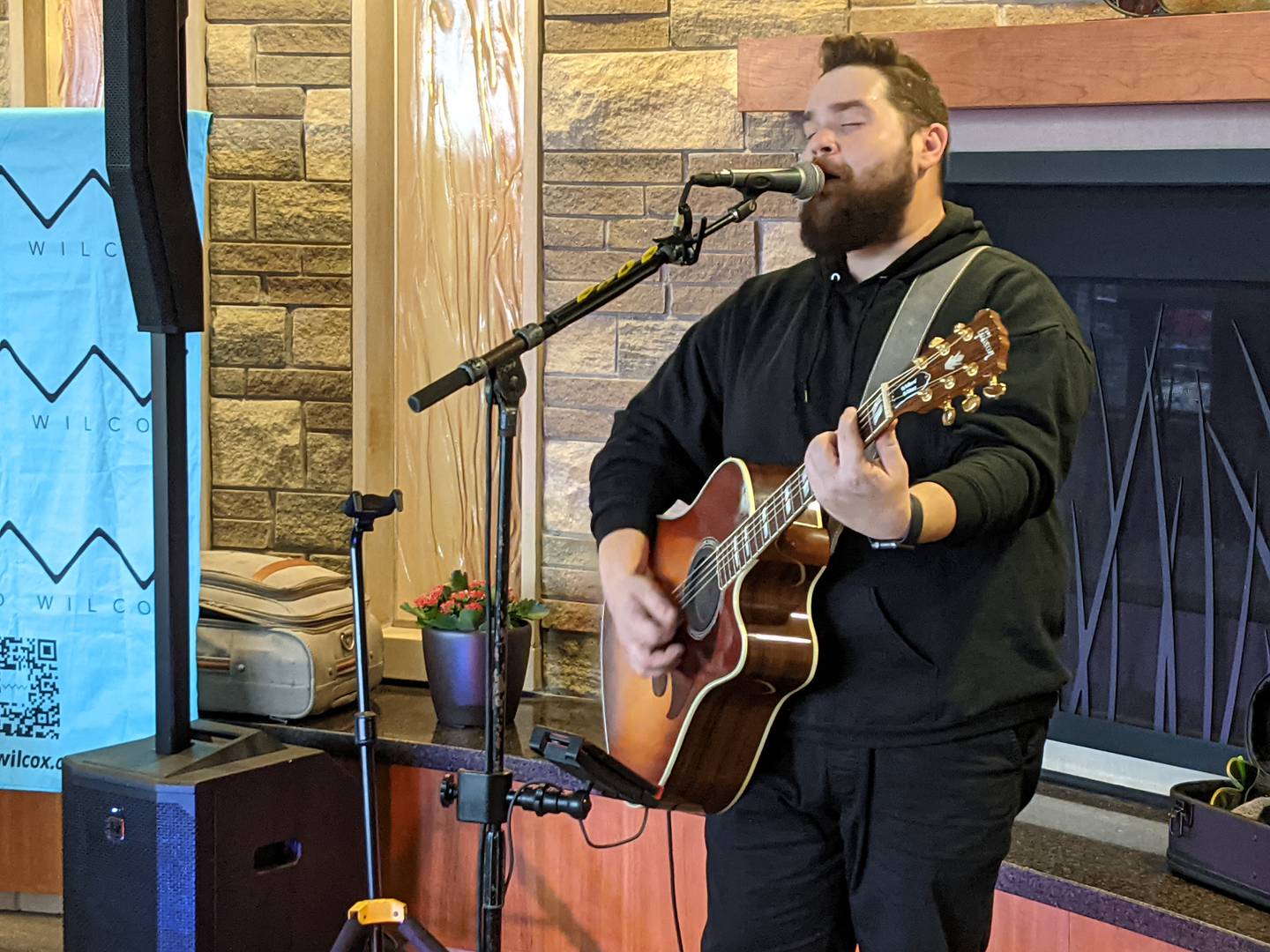 Dr. Blair Wright, a pediatrician at Valley West Hospital, led children in different activities. She grew up in Sandwich.
She was happy to be part of the event.
"It's really important to have a presence in the community," Wright said. "I see a lot of people I grew up with bringing their kids in."
Jessica Hull, of Steward, and her two children, Ellie and Connor, enjoyed the activities. Hull was at the hospital for a CT scan.
The family goes to Lurie Children's Hospital of Chicago on a regular basis. Connor has hypoplastic left heart syndrome, a birth defect that affects normal blood flow through the heart.
"He's already had two open heart surgeries," she said. "I want to keep hospitals nice and happy for them because he will be in a hospital a lot in his life and she'll be connected to that. So I like to keep it light and happy."