Less than a week after a fatal shooting in front of the Trilogy Night Club and Lounge in St. Charles, the owners of the nightclub have relinquished their liquor license.
The news came during Wednesday's hearing before the city's Liquor Control Commission. St. Charles Mayor Lora Vitek had previously suspended the license in light of the shooting.
Prior to the hearing, the owner of Trilogy Entertainment surrendered his liquor license to city officials and indicated in a signed letter that the club will not reopen. The letter was read into the record.
With the surrender of the liquor license, the St. Charles Liquor Control Commission passed a motion to non-suit the complaint without prejudice, which dismisses the complaint but leaves the city the right to bring it forward again if necessary.
Before Sunday's fatal shooting in front of Trilogy Night Club and Lounge in St. Charles, the owners of that establishment had been asked to remove the security guards that had been stationed outside of the nightclub, according to an attorney for the nightclub.
"When they first opened approximately eight weeks ago, he had security outside of the establishment," Trilogy Entertainment representative Bridget Liccardi, who is an attorney, told members of the St. Charles Liquor Control Commission on Wednesday. "He was asked to remove that security and was advised that is was in violation of his lease. And we have been trying to reach out and trying to work out that issue and feel that if there had been security outside, that would have helped prevent this situation as well."
Trilogy is located in the Tri-City Center, which is owned by Geneva-based Shodeen Group. A call to Shodeen Group was not immediately returned.
Liccardi told liquor control commissioners that Trilogy owner David Brown and co-owner Cherman Wilson both are "very upset" about the fatal shooting and that their thoughts and prayers go out to the families of the victims.
"With that being said, this was an unforeseeable event to Trilogy Entertainment," Liccardi said in speaking to Liquor Control commissioners. "And they did surrender their license and they cooperated with the police in this investigation."
During the hearing, residents along with a nearby business owner voiced their concerns.
"Dave, I'm sorry for your loss as well," said Versailles Nail Spa owner John Versailles, in addressing Brown. "I know that this isn't what you planned."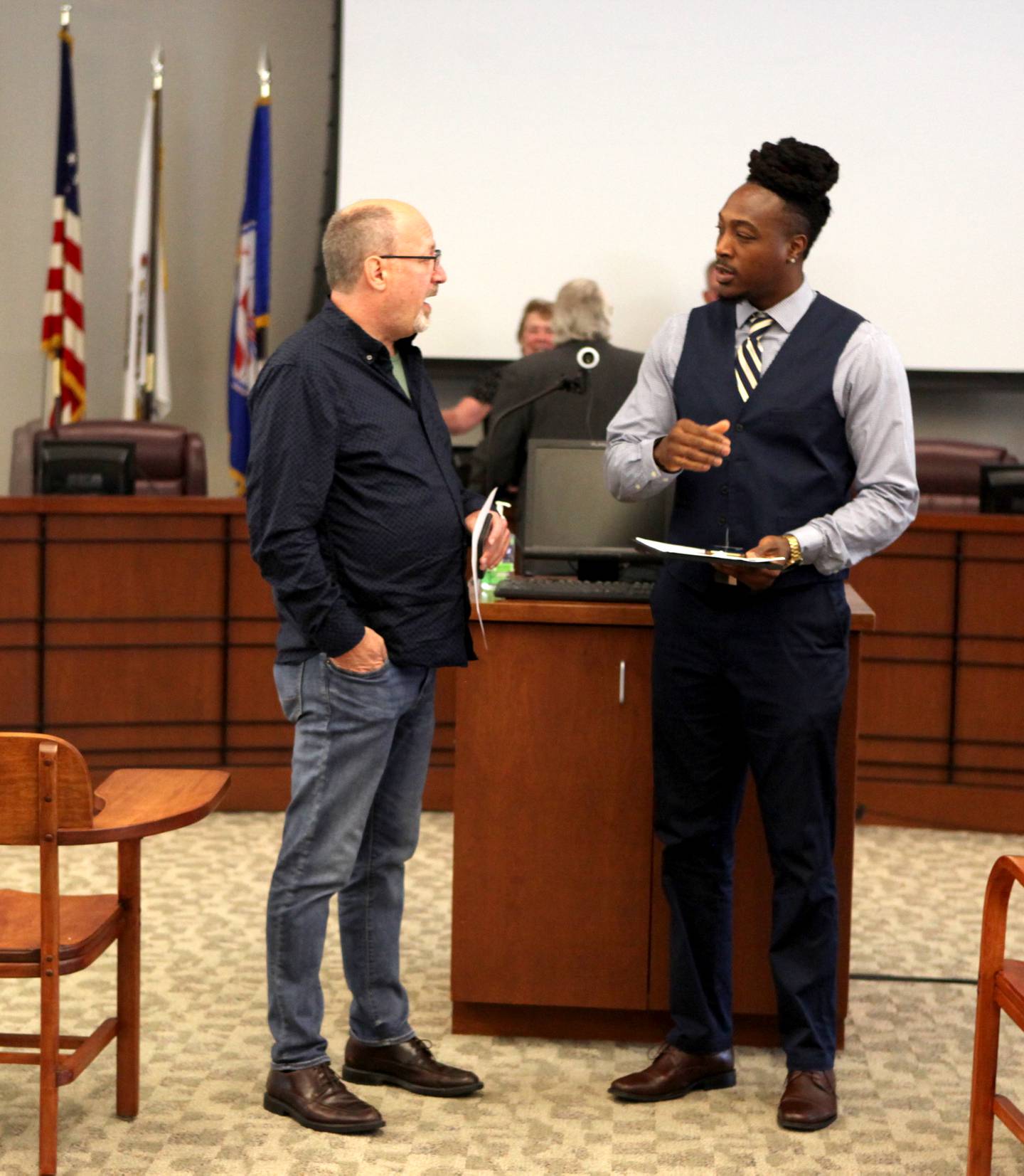 Versailles said that he doesn't believe the nightclub is a good fit for the city.
"I'm not sure that business adds [what] St. Charles needs," he said.
He also talked about numerous problems he has had with the nightclub.
"We tried to be a good neighbor," Versailles said. 'We worked together on a few things. In my business, a nail salon, we're trying to create a peaceful, quiet environment. It doesn't work when my walls are shaking because of the music. But we were able to work most of that out. My problem isn't with Mr. Brown or his employees."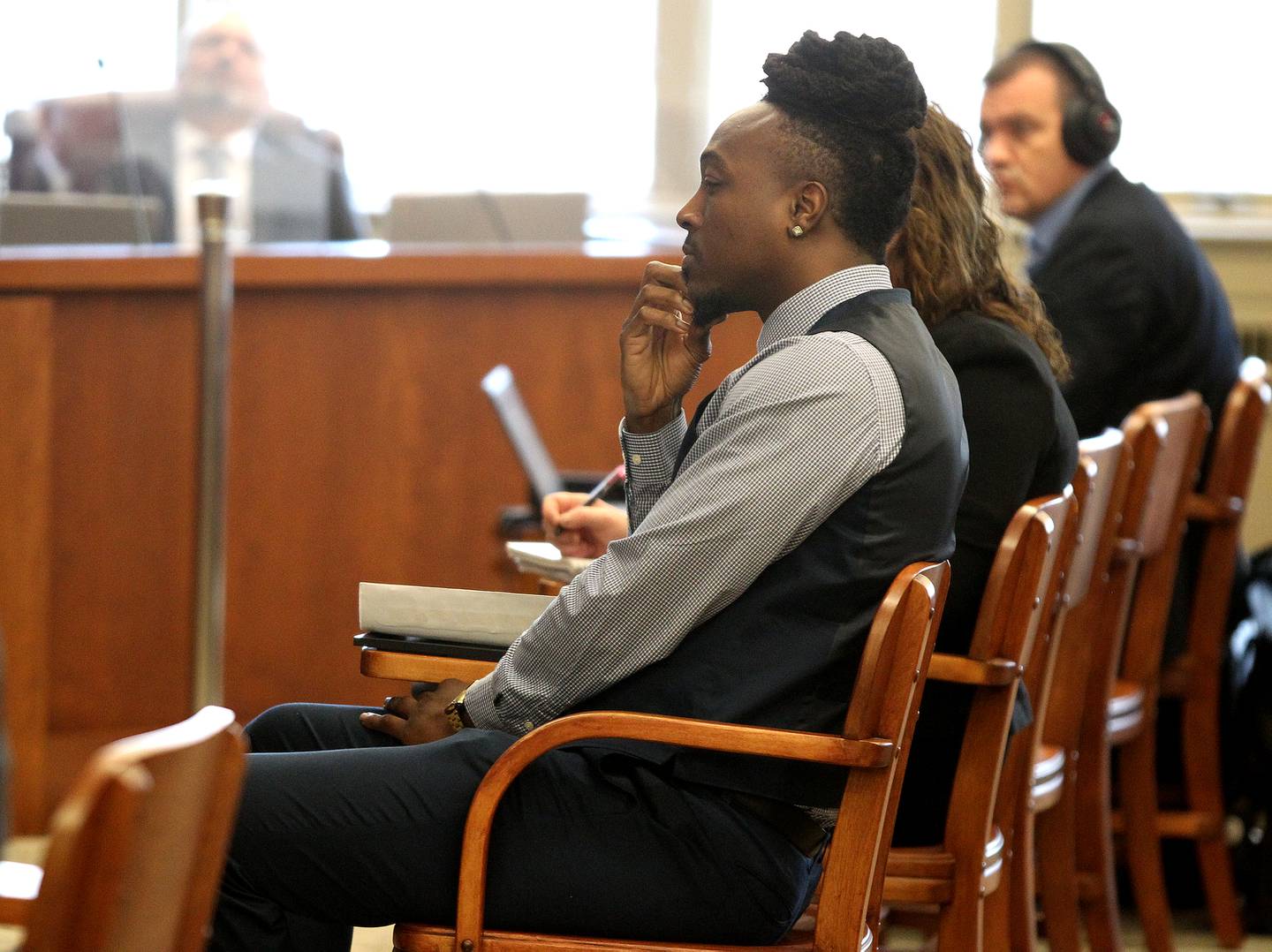 However, he questioned the behavior of those attending the nightclub, saying that people would "pre-party" in the club's parking lot, leaving behind broken bottles and trash.
Geneva resident John Glynn said he moved from the northwest side of Chicago to Geneva because of "this sort of violence that was creeping closer to our neighborhood."
"Whatever decision the commission renders, I would only ask that you consider the retaliatory nature of some of these violent cycles," Glynn said.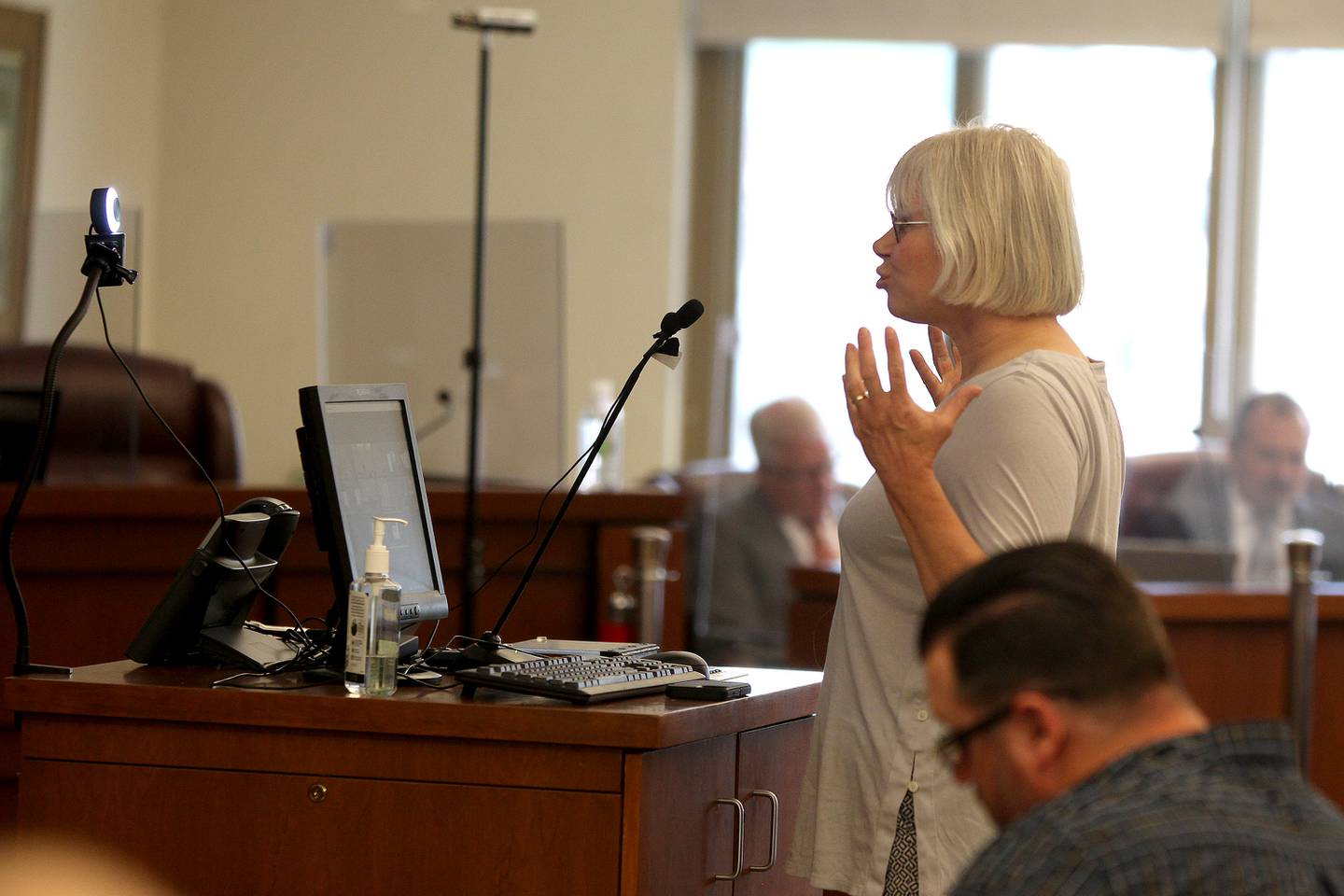 Vitek had called for the owners of Trilogy to appear before an emergency hearing of the city's Liquor Control Commission to determine if further actions are warranted.
"All other operations of the business that do not involve the sale, giving or delivery of alcoholic liquor are not affected," the notice states.
According to the notice, Trilogy committed one or more of the following offenses: allowing a patron to exit the nightclub with an open alcoholic beverage; selling or giving alcohol during a time it was prohibited; offering to give away free alcoholic beverages and operating in an unsafe manner to the detriment of the health and safety of the city.
"Please know that the Trilogy applicants were vetted following the same established process we utilize for every liquor license applicant," Vitek said as part of a statement posted on the city's website. "We performed comprehensive background checks, met with both the owner and partner, and they stood before the Liquor Control Commission and the City Council. We also can say that there were no prior incidents that could have served as a warning to the events that eventually unfolded."
Vitek also read the statement to aldermen at the St. Charles City Council's Government Services Committee meeting on Monday.
Michael D.V. Carwell, 22, of the 1900 block of Bayview Lane, Aurora, has been charged with two counts of first-degree murder, three felony counts of attempted murder and three felony counts of aggravated battery. He is in custody in the Kane County Jail on a $3 million bond, with 10 percent ($300,000) to apply for bail.
According to a news release from the Kane County State's Attorney's Office, at about 2 a.m. Sunday, Carwell approached 23-year-old Khalief McCallister, of Aurora, and the second victim in the parking lot in front of Trilogy Nightclub, 2051 Lincoln Highway, St. Charles.
The pair had just left the establishment, the news release stated. Carwell fired multiple shots from a 9mm handgun, killing McCallister and injuring three others, according to the release.
After being identified as a suspect, Carwell was taken into custody later on Sunday. Each of the surviving victims underwent emergency surgery; one is in stable condition, while the other victim is listed in critical condition, according to police.
A fourth gunshot victim was driven to Copley Memorial Hospital in Aurora. That victim was treated and released.
Carwell's next court appearance is set for 10 a.m. July 16 in Courtroom 313 at the Kane County Judicial Center, via remote access.
McAllister was one of two men charged with attempted first degree murder in a 2017 shooting in DeKalb that injured a 28-year-old woman. According to DeKalb Police, McAllister, who had previously lived in DeKalb, and another man allegedly fired several shots into an occupied vehicle in the 800 block of North Annie Glidden Road.
A 28-year-old woman sustained a gunshot wound to her leg while in the vehicle. His trial was set to start in October.
St. Charles Police Chief James Keegan said, at this point, he cannot say the shooting was gang related.
"There's a lot more investigative work to be done," he said. "I think some of that will probably come out as we put our case forward as far as our prosecution of this."
The department moved quickly to make an arrest in the case.
"Our officers and detectives and forensic people worked around the clock to bring this case to a successful resolution," Keegan said. "We work really hard on bringing those responsible to justice and we're going to continue to do that."