PONTIAC – Streator senior Jaydon Nambo had an ace up his sleeve as he prepared to strike his second shot out of the first cut of rough on the first playoff hole during Monday's Illinois Central Eight Conference Boys Golf Tournament.
Nambo and teammate Logan Aukland, also a senior, each shot a 79 in regulation at Wolf Creek Golf Club.
"To be honest, I had almost the same exact second shot during my round, so I knew exactly what club I wanted to hit and where I wanted to try and hit it," Nambo said. "Fortunately, I was able to keep it below the hole and make my first putt."
[ Photos: Illinois Central Golf Meet in Pontiac ]
Nambo's loft shot settled 6 feet from the hole. After Aukland's first putt ran past the hole and his second came up just short, Nambo calmly sank his birdie putt to win the championship.
"I think we are both competitive and wanted to win, but being teammates made it a little less stressful."

—  Jaydon Nambo, Streator senior golfer on winning the ICE Boys Golf Tournament playoff over classmate Logan Aukland
"That was fun," Nambo said. "I think we are both competitive and wanted to win, but being teammates made it a little less stressful. We both knew we were going to make good shots; I figured it may come down to our putts, and I guess it did.
"I was really solid with my drives today – I think I may have only missed one fairway the entire round. My irons were also pretty good, but I had a few putts I'd like to have back. All in all, it was an OK day."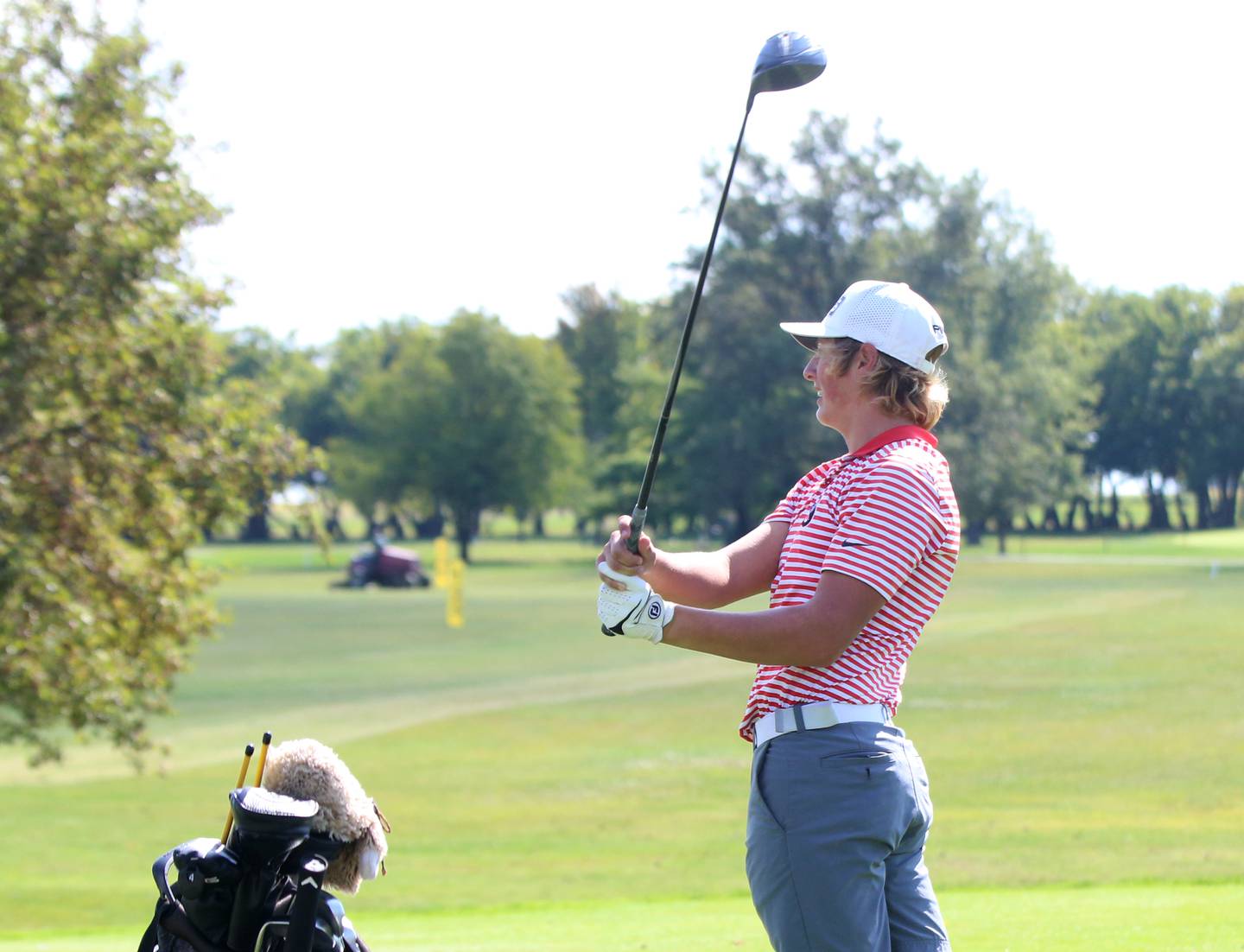 In the playoff, Aukland sent his drive on the par-4, 350-yard, 10th hole in the center of the fairway, then put his second shot on the green 13 feet above the hole.
"It was pretty cool, especially going up against a teammate," Aukland said. "I don't think either of us felt as much pressure as we may have had it been someone from another team. Jaydon hit a really good second shot on the playoff hole, but I kind of had a feeling he would.
"I had eight pars and a double bogey on the front, which I'm happy about, but other than a birdie on No. 15, I struggled on my last nine holes. It wasn't really any specific things on my last few holes, it just seemed to be something different each hole that had me scrambling at some point."
Streator, with Nolan Ketcham (80) finishing third, Zander McCloskey (82) fifth, Cole Park (83) sixth and Drew Donahue seventh, recorded a team score of 320 to finish first ahead of Coal City (351), Peotone (364), Lisle (389), Manteno (400), Wilmington (423) and Reed-Custer (518).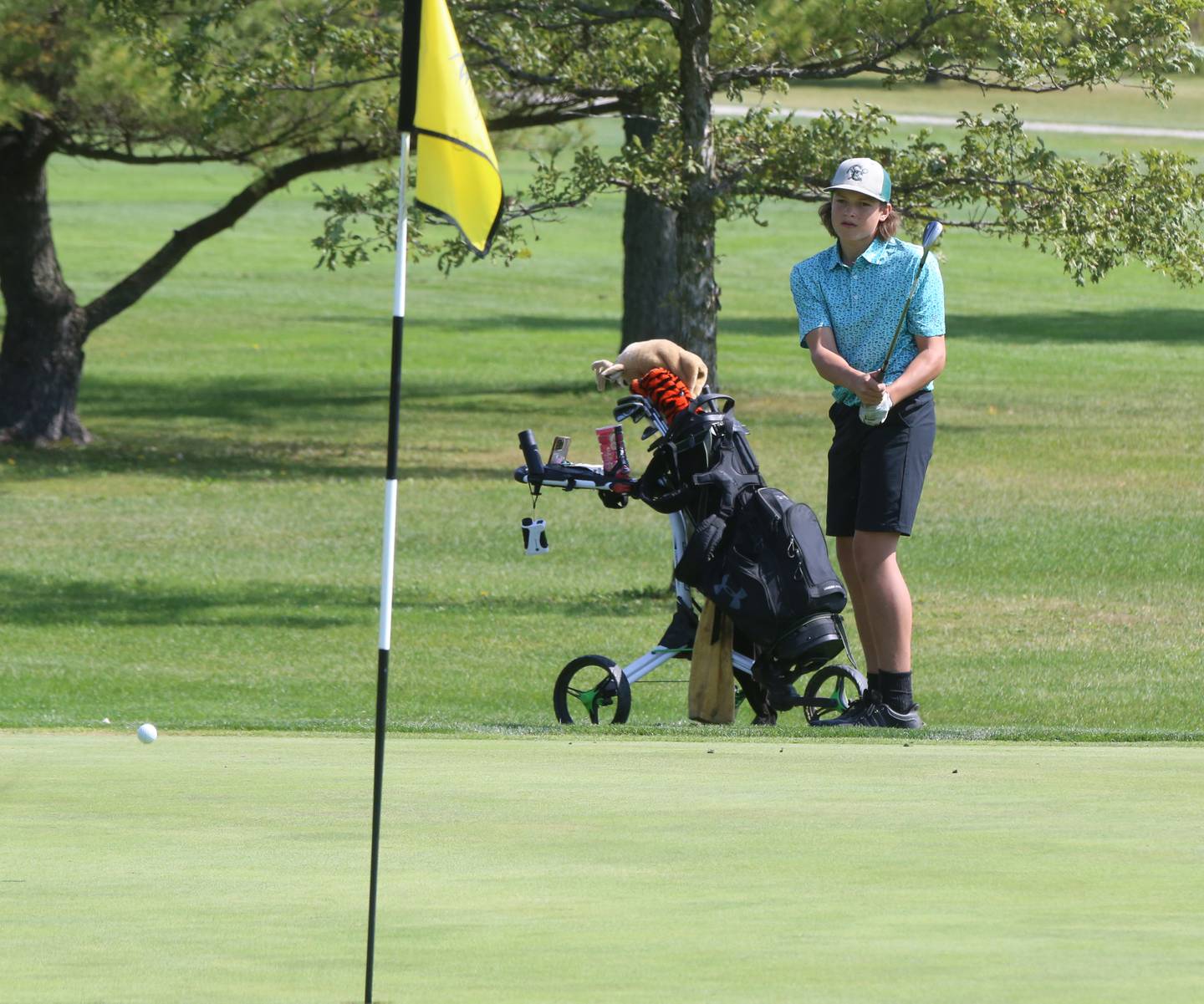 The runner-up Coalers were led by senior Jack Varnak with a fourth-place score of 82, followed by Ryland Megyeri (85, 8th), Will McArdle (91, 13th) and Ethan Bach (93, 15th).
"I didn't play my best on my opening nine on the back, but on my final nine on the front I had four pars and a birdie, so it was a pretty good finish," Varnak said. "I felt like my drives were the highlight of the day. I was hitting them straight and with good distance. My chipping wasn't where I would have liked it to be, but I felt like I putted OK.
"We had just played here last week, but prior to that was last year. I shot an 86, so today I feel good about lowering my score today and finishing in the top five."
Wilmington was paced by Aaron Burkey's 88 for 11th place and Joey Lewsader's 93 for 16th place.
Reed-Custer's Kyle Highland led his team with a 91, good for 12th place.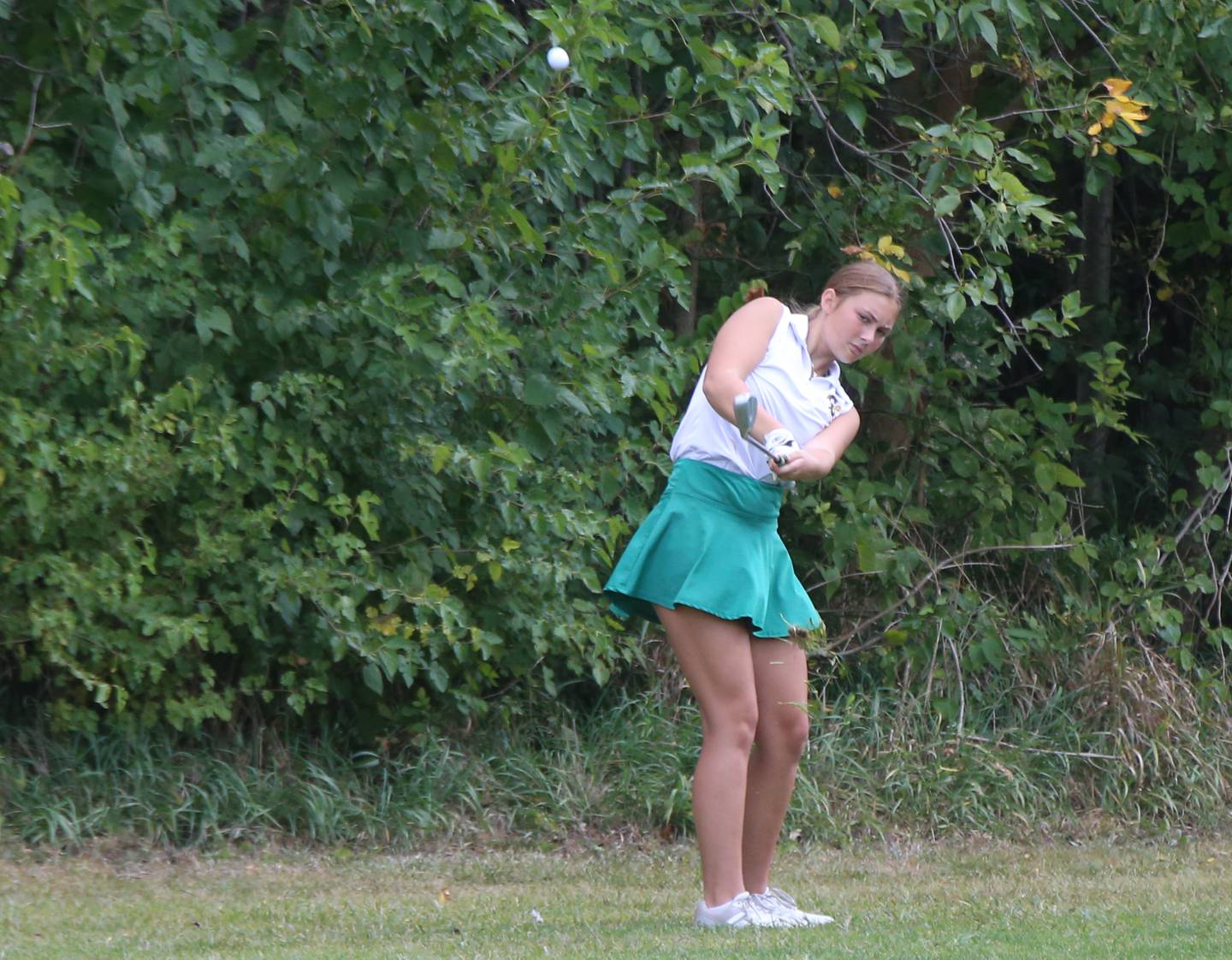 On the girls side, Coal City's Dakota Clubb posted a career-best 96 to claim the championship ahead of runner-up teammate Kylee Kennell's 103 and Emma Varnak's fourth-place 111. Wilmington's Channing Sexton placed fifth with a 124, Reed-Custer's Kaitlyn Lantka 12th with a 141 and Streator's Lillianna Negray 13th with a 144.