Peru officials discussed applying for a $400,000 state grant to help enhance Washington Park during Monday night's public hearing.
Peru is hoping to apply for the Open Space and Lands Acquisition Grant (OSLAD) to make improvements around Washington Park's skating rink to make it available despite weather conditions.
Adam Thorson, Peru's director of parks, recreation and special events, said the chillers for the ice rink are the "missing pieces" to help ensure it is available for family skate nights, hockey leagues and recreational skating.
"We got the building. We've got the boards. We got the rink. It's 200 feet long by 100, regulation size and the chillers are a big need to be able to make that three months out of the year – instead of the seven days like we had last year," he said.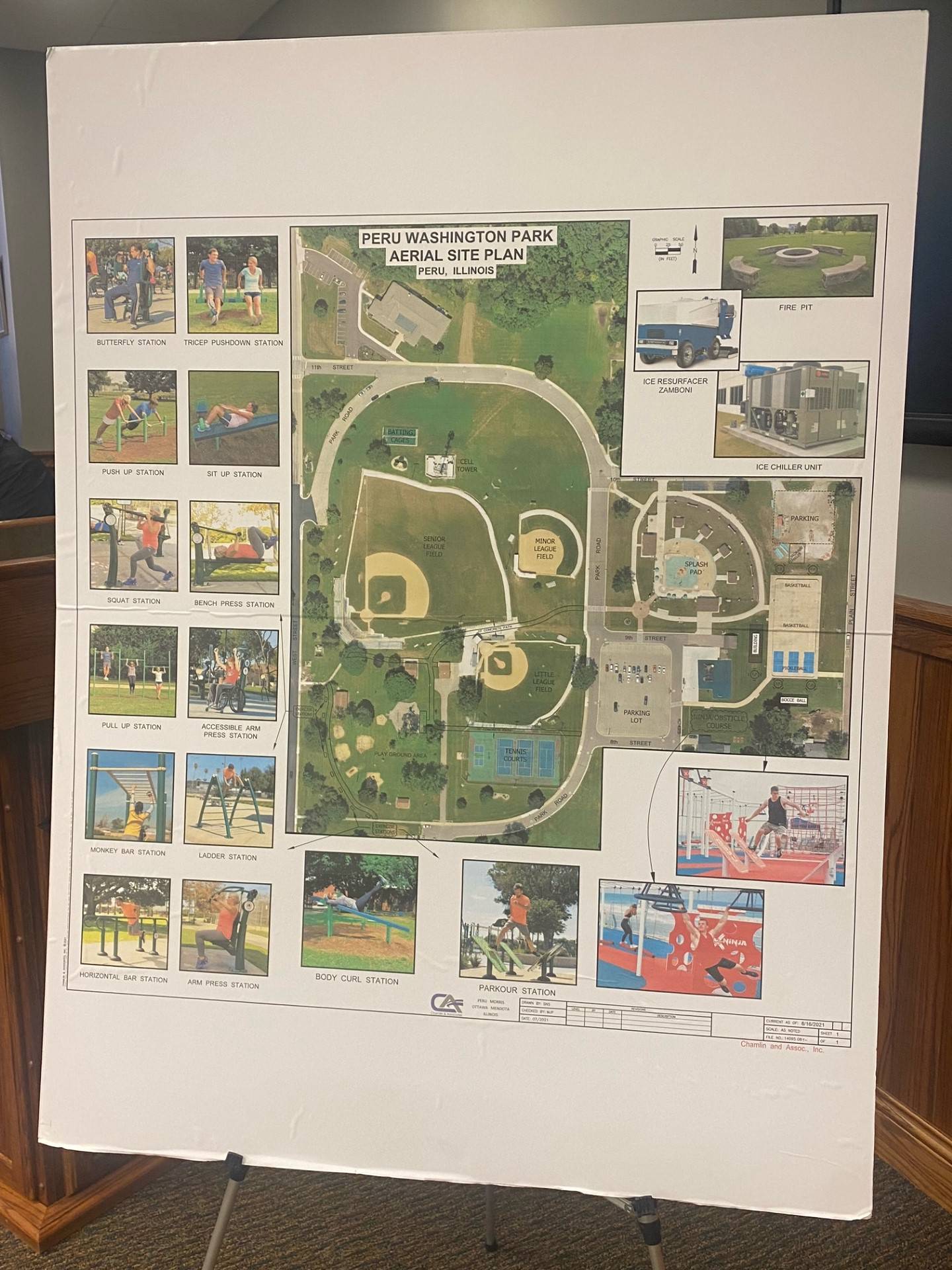 The application process for the grant is in the early stages with more planning and council meetings needed in order to move the process forward.
If awarded the grant, Peru would match the state contributions 50/50 for the planned project, according to Director of Zoning and Engineering Eric Carls.
The city previously applied for the grant last year to ask for the same $400,000 project, but was turned down.
The planned project through the OSLAD grant includes a chiller building, ice resurfacer Zamboni and fire pits for the ice rink as well as additional recreational activities, such as an indoor heated bathroom and locker room facility, a ninja gym course and fitness equipment on the trail.
"We are also identifying a number of projects we have already done to enhance Washington Park which, include the pickleball courts, the tennis courts, the parking areas, the splash pad and things of that nature," Carls said.
Peru Mayor Ken Kolowski said the city is trying to be creative and different by offering something in the wintertime for children and families to enjoy outside.
"We were disappointed last year that we didn't get it. Hopefully, we get it this year so we are able to move things forward," he said.
City officials will discuss the resolution to apply for the grant during the next city council meeting.