LOCKPORT – Lockport baseball coach Scott Malinowski isn't heavily concerned with the result of early-season contests.
With whatever result may come of early-season battles, Malinowski is far more concerned with whether his team is building toward positive results when the consequences are a bit higher.
But he won't turn down a win, either, as his Porters (5-0) edged Joliet Catholic 3-2 on Friday at a frigid Frink Field.
"We probably didn't deserve to win that game when you look at some of the process-based stats that we can chart and we preach here," Malinowski said. "We have a lot of goals that we focus on daily that we didn't really achieve, but our guys made the pitches when they needed to, and we made a lot of big-time plays at big-time moments."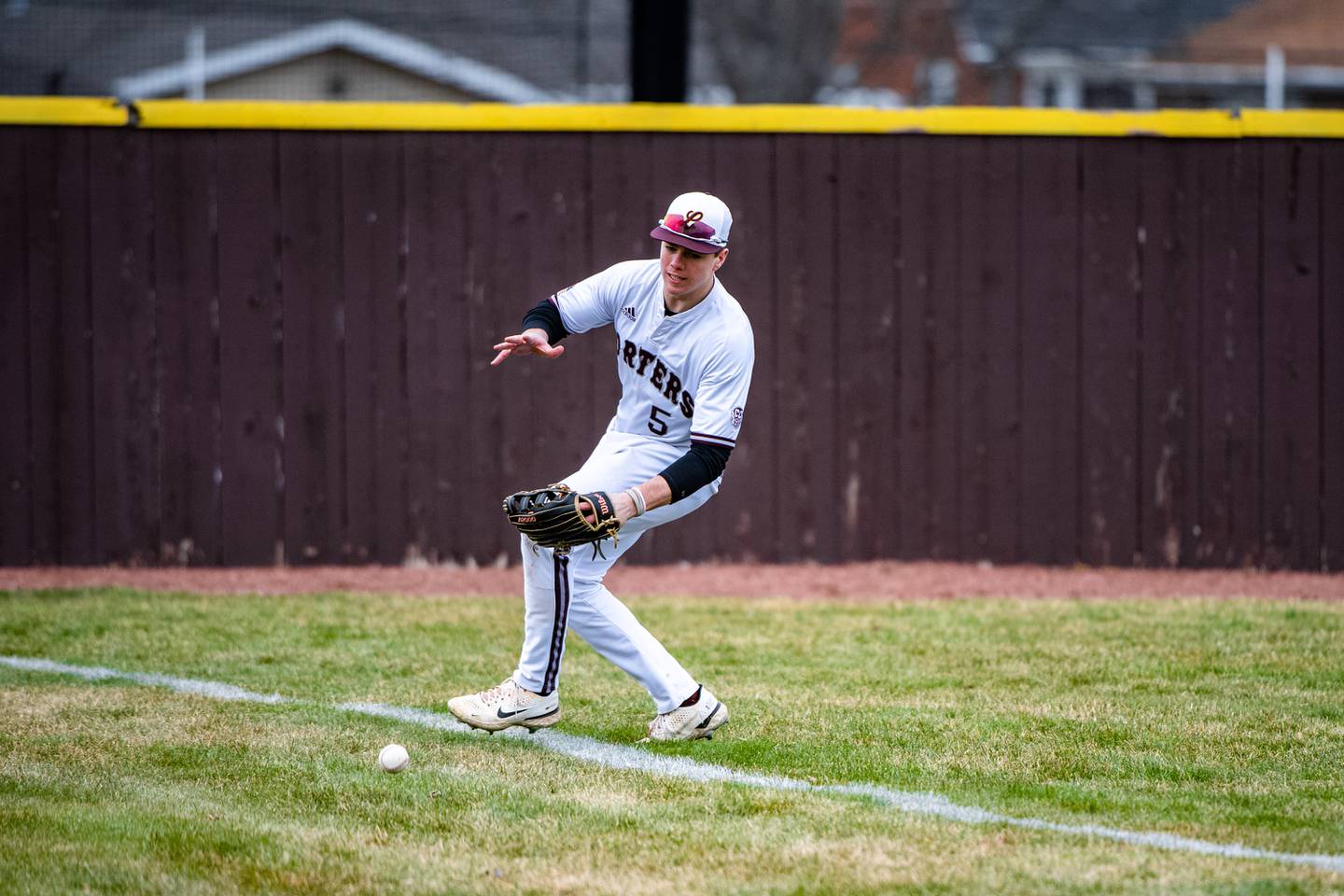 A lot of those pitches that were made when they needed to be made were thrown by junior reliever Cal Korosa.
Korosa took over for starter Dylan Nagle in the fifth inning. Although he started each of his innings with a walk, he was able to strand a runner at third in the fifth with a strikeout and then pitched his way out of another potential problem in the sixth when he got a strikeout followed by a caught stealing to get out of the jam.
In all, Korosa netted four strikeouts in two innings of work.
"Everything is just mental," Korosa said. "There were walks, but you've got to come back and just shut the door. That's all it is."
Anthony Martinez came in to collect the save. He allowed an infield single to start the final inning but notched a strikeout to close the contest with the potential tying run on second base.
"Real, real happy with [the bullpen]. I just complimented Cal Korosa. It was his first big outing, probably the biggest outing of his life so far coming in relief right there in a rivalry game and an intense game and pressure situation," Malinowski said. "And Martinez was a big stopper for us last season, and he came in and did his thing.
"The bullpen was huge today."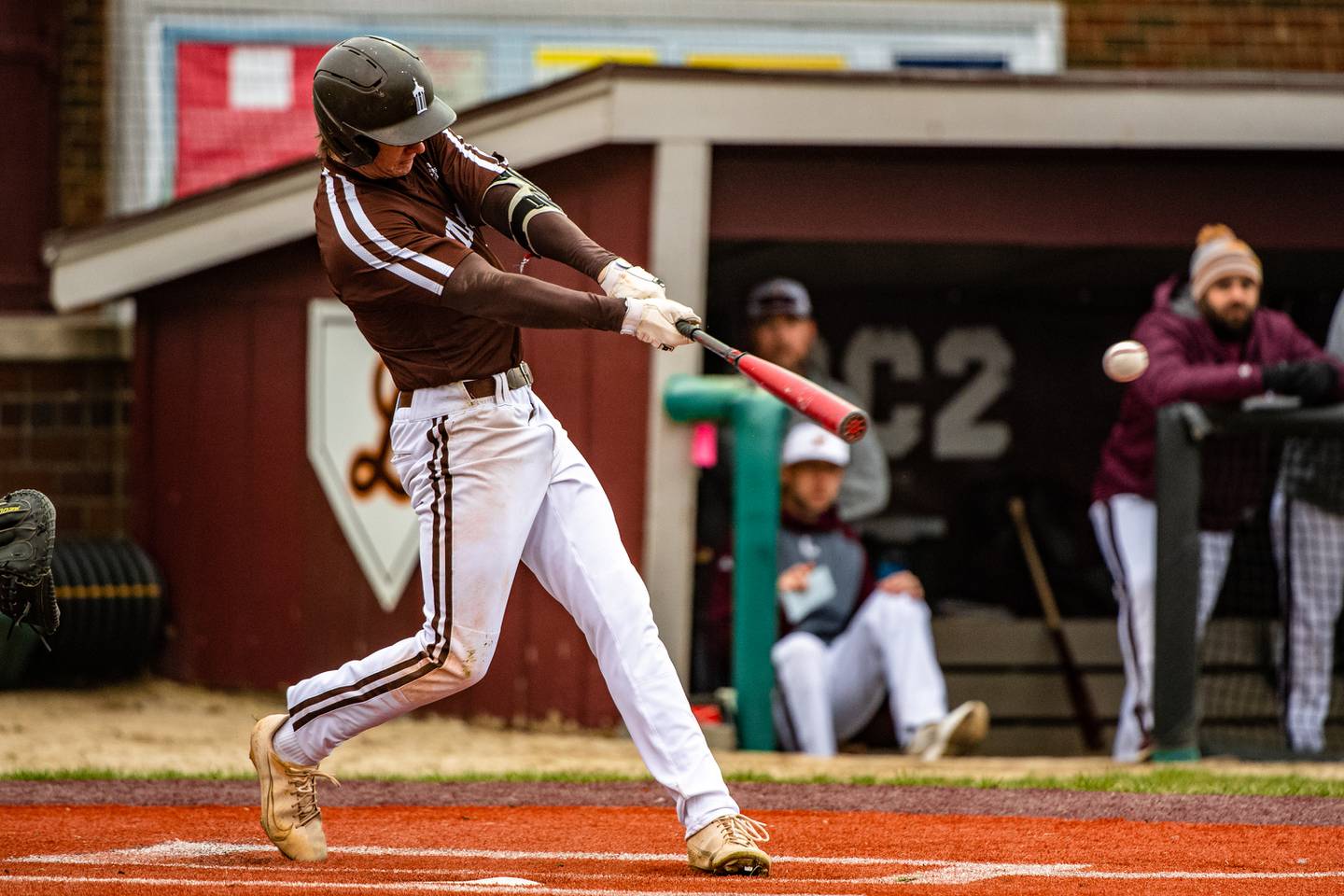 Lockport picked its spots with its offensive attack.
It threatened in each of the first two innings but couldn't push anything across. But in the third inning the Porters finally were able to string together some offense. Joey Manzo got things going when he was hit by a pitch, and after a strikeout Lockport was able to piece together four consecutive hits.
Martinez and Caden Miller each rapped singles to load the bases, and Jake Schindler put a ball in the perfect place to avoid being retired and reached on an infield hit that plated Lockport's first run. Jake Moerman then knocked in two runs with a double to right field that gave Lockport a 3-2 lead – one that would stand up.
Joliet Catholic (1-1-1) drew first blood in the game with an RBI single from Vinnie Spotofora in the first, and Spotofora provided another run-scoring hit with a double in the third to give Joliet Catholic what proved to be a short-lived 2-0 advantage. But despite having runners in scoring position multiple times the rest of the way, the Hilltoppers couldn't come up with the big hit.