On Oct. 7, 1898, the Ottawa and La Salle-Peru football programs met for the first time, and from the newspaper accounts that tell the story of a rugged and rowdy game that day, time hasn't changed much when the Pirates and Cavaliers get together on the gridiron.
Of the thousands of young men who have worn either the Crimson and White or the Red and Green for the first 124 contests, players from each side have etched their names into the lore of the rivalry.
Here's a dive into history and a recounting of some of those interesting matchups in years ending with the number "3″ viewed a decade at a time.
1913
In the Nov. 14 contest, the teams played to a scoreless first-half tie, but visiting L-P took a 7-0 lead on a 1-yard TD run by Grover Malone. Ottawa then responded with a pair of fourth-quarter TDs by William Heilberg from 5 and 7 yards out to earn a 13-7 victory.
Pirates coach Earl McDow's squad finished 6-0-2 on the season, Ottawa's first undefeated team. Howard Fellows was in his first year as the Cavaliers' coach.
1923
In Ottawa's 7-0 victory, the lone score of the game came in the third quarter when the Pirates' Ken Antram deflected a pass by L-P's John Weaver, and the ball ended up in the hands of Bill Crosby, who ran 15 yards for the interception return TD. Ed Meagher added the PAT boot.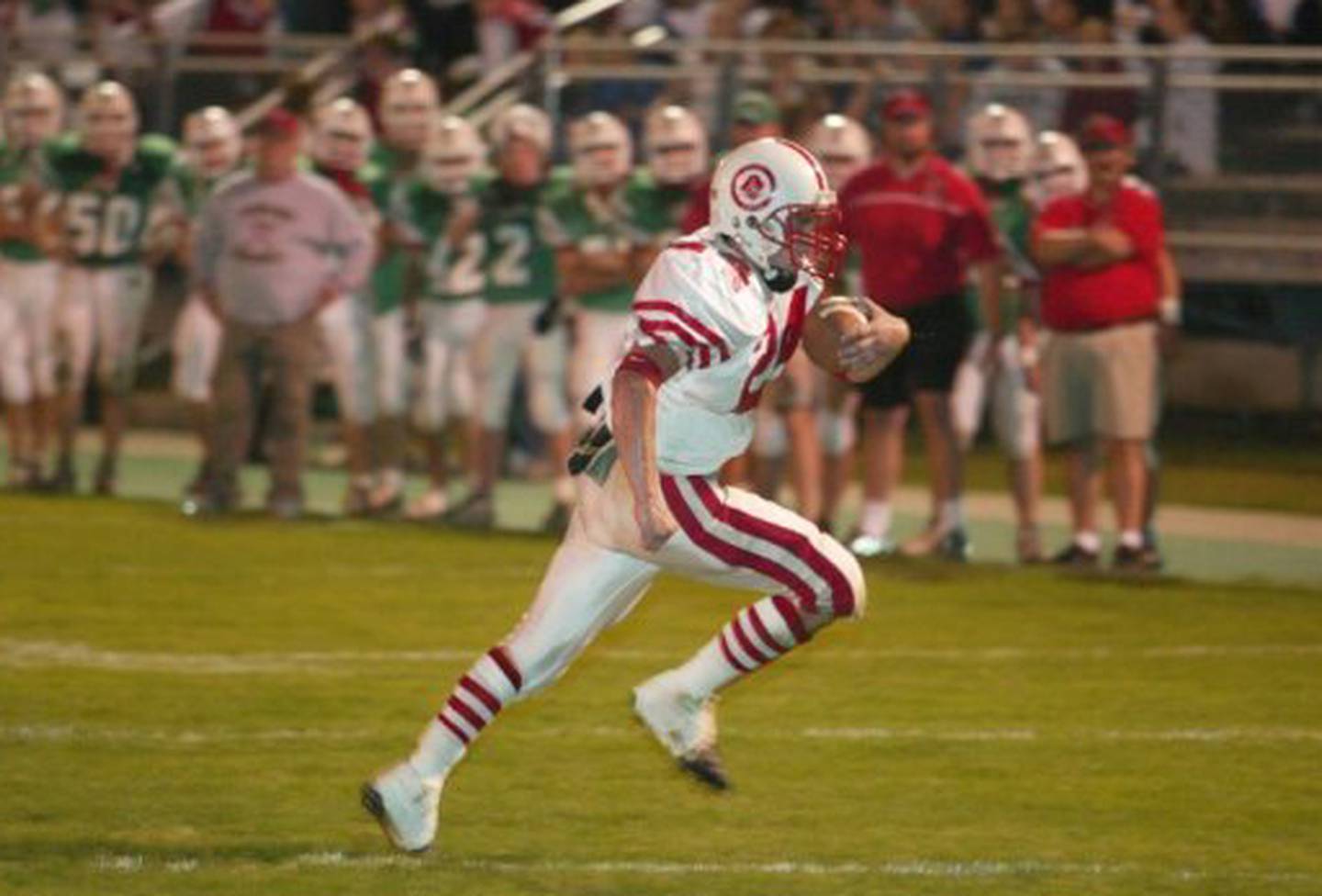 1933
L-P used three TDs from Phil Brovelli, as well as single scores each from John Strell, Vito Ricci and Harry Coulter in a 36-0 victory. However, it was later learned the Cavs had used an ineligible player that entire season, thus they forfeited all of their wins from the season, which gave Ottawa a 2-0 win.
1943
The Cavaliers won the game 6-0, the ninth of 13 straight wins over the Pirates and the seventh consecutive shutout. The lone score of the game came when the Cavs' Don Weiden collected a pass deflected by teammate Don Phillips and returned it 70 yards for a TD. The game featured only four substitutions – three by L-P coach Butch Nowak and one by Ottawa coach Homer Hankenson.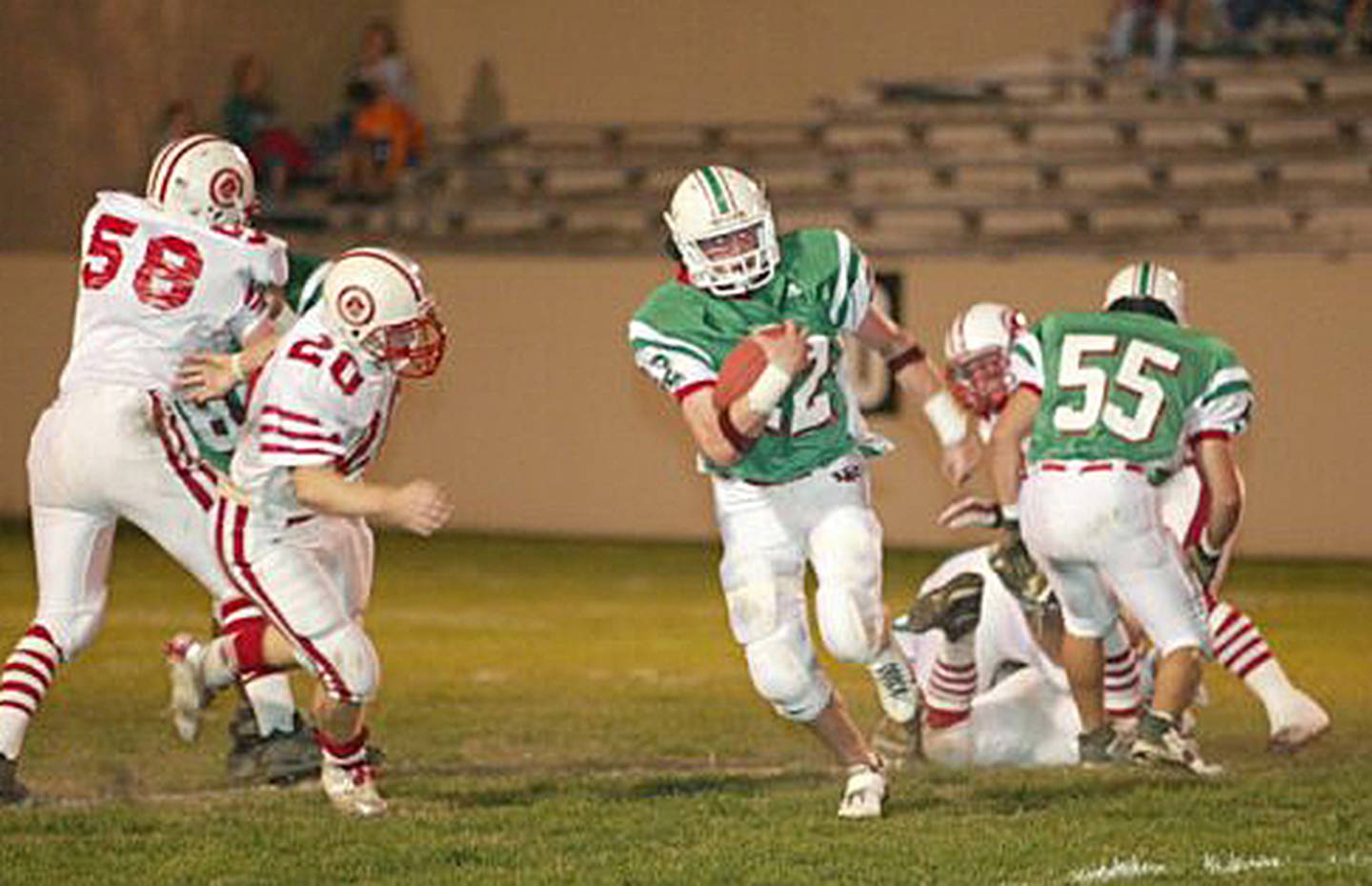 1953
At a raining L-P Stadium, the Cavaliers' Jim Weerts returned the opening kickoff 95 slippery yards for a TD, while Ed Wieczorek added the PAT kick in the hosts' 13-6 win. Ottawa cut the disadvantage to one in the third quarter on a 50-yard screen pass from Fred Martin to Jim Bretag, but the PAT kick was no good. L-P closed out the scoring in the fourth on a 5-yard run by Wieczorek, set up by a fumble recovery by Jim Day.
1963
In front of a reported 5,500 at L-P Stadium, Ottawa snapped a 6-6 tie at halftime with three second-half TDs in a 26-6 triumph. In the opening half, the Pirates had an 81-yard TD run by Dan Battles, while L-P's Mike Hrovat scored on a 3-yard dash. The visitors' TDs in the second half were by Battles (3-yard run), Gerry Cross (2-yard run) and a 26-yard pass from Battles to Carl LeBeau.
1973
The Cavaliers held the Pirates to 12 yards rushing in heavy rain at L-P Stadium in a 28-0 win. L-P's Terry Hopps rushed for 152 yards, including a 16-yard TD to open the scoring. Randy Pytel later had a 7-yard TD run for the Cavs, while Dennis Peterson scored the final two TDs – one on a 10-yard reception from Tom Voss and the second on a run from the 4.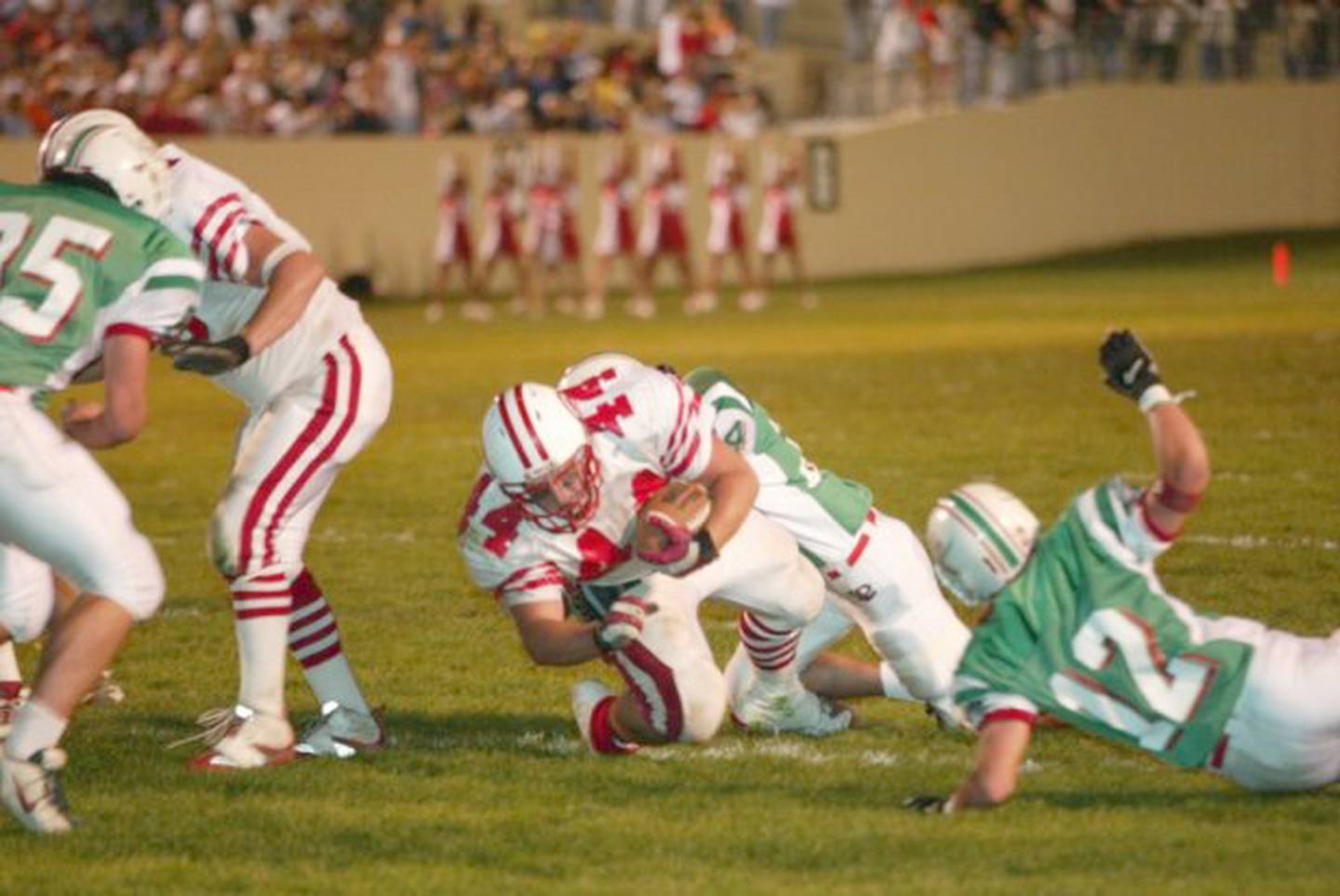 1983
In a game that featured 10 fumbles because of heavy rain, L-P picked up a 16-10 win at Howard Fellows Stadium. The Cavs scored first on Ron Weber's 4-yard TD reception from Dave Carey before Ottawa's Brazilian foreign-exchange student, Riguel Chieppe, kicked a 30-yard field goal. Weber, who ran for 83 yards, also had an 8-yard TD run, while the Pirates had a 59-yard TD pass from George Johnson to John Biffany. Johnson recorded 110 yards passing in the terrible conditions.
1993
Coach Tim Jobst's Pirates earned a 16-6 victory, the sixth straight over the Cavaliers, at Howard Fellows Stadium. Ottawa ran for 264 yards while holding the hosts to 130 total yards. The Pirates' Jake DeWalt ran for 129 yards a pair of TDs, Brent Allen kicked two PATs, and the visitors recorded a safety. L-P's lone score gave it an early 6-0 lead when Cory Croissant hit Nick Burgoni on a 7-yard TD pass. Maurico Cruz paced the Cavs with 73 rushing yards.
2003
Ottawa took a 7-0 lead in the opening quarter at Howard Fellows on a Jim Thrush 9-yard TD run. From there, however, it was all La Salle-Peru. The Cavs' Wes Kostellic (16 carries, 140 yards) scored on runs of 2 and 17, while teammate Nick Hammers (13-120) ran for scores of 19 and 69 to help the hosts to a 29-7 victory on Oct. 10. The L-P defense held the Pirates to 87 total yards and recorded 11 tackles for loss. Ottawa's Garin Harcar posted 89 yards rushing on 19 carries and became the Pirates' all-time leading rusher in the loss. L-P went on to advance to the semifinals of the Class 5A playoffs and finished 10-3.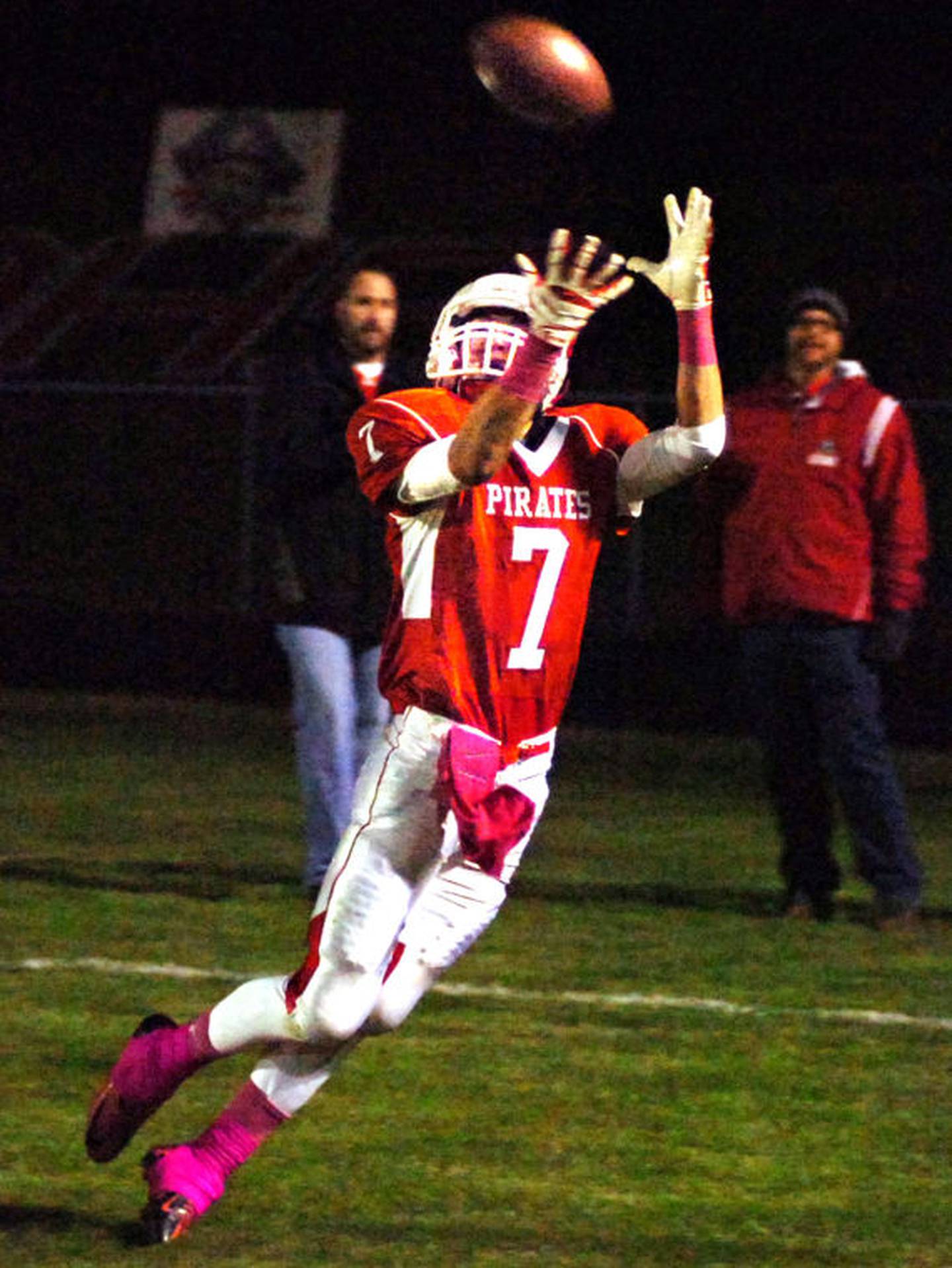 2013
Ottawa's defense held La Salle-Peru to four first downs and 20 total yards, including minus-37 yards rushing on 23 carries, in the 41-7 win at King Field. Logan Robinson had 3.5 sacks and Jacob Vanda 1.5 for the Pirates. On offense, Weston Hoffman ran 18 times for 127 yards and three TDs for the hosts, with Alex Hinrichs adding a 7-yard TD run and Carter Krause a 17-yard TD pass to Chase Hill. Pirates kicker Tristan Cunha kicked a 27-yard field goal and was perfect on five PATs. The Cavs' lone score came on a 96-yard kickoff return TD by Damion Allen in the second quarter.
2023
L-P's Brady Romagnoli ran for 192 yards and a touchdown on 27 carries, made a key stop on Ottawa's final possession and helped the Cavs to a 24-19 victory in a Week 7 Kishwaukee River/Interstate 8 White Division game for L-P's ninth consecutive win in the series.