Player of the year
Ethan Storm, sr., P/OF, Sycamore
First team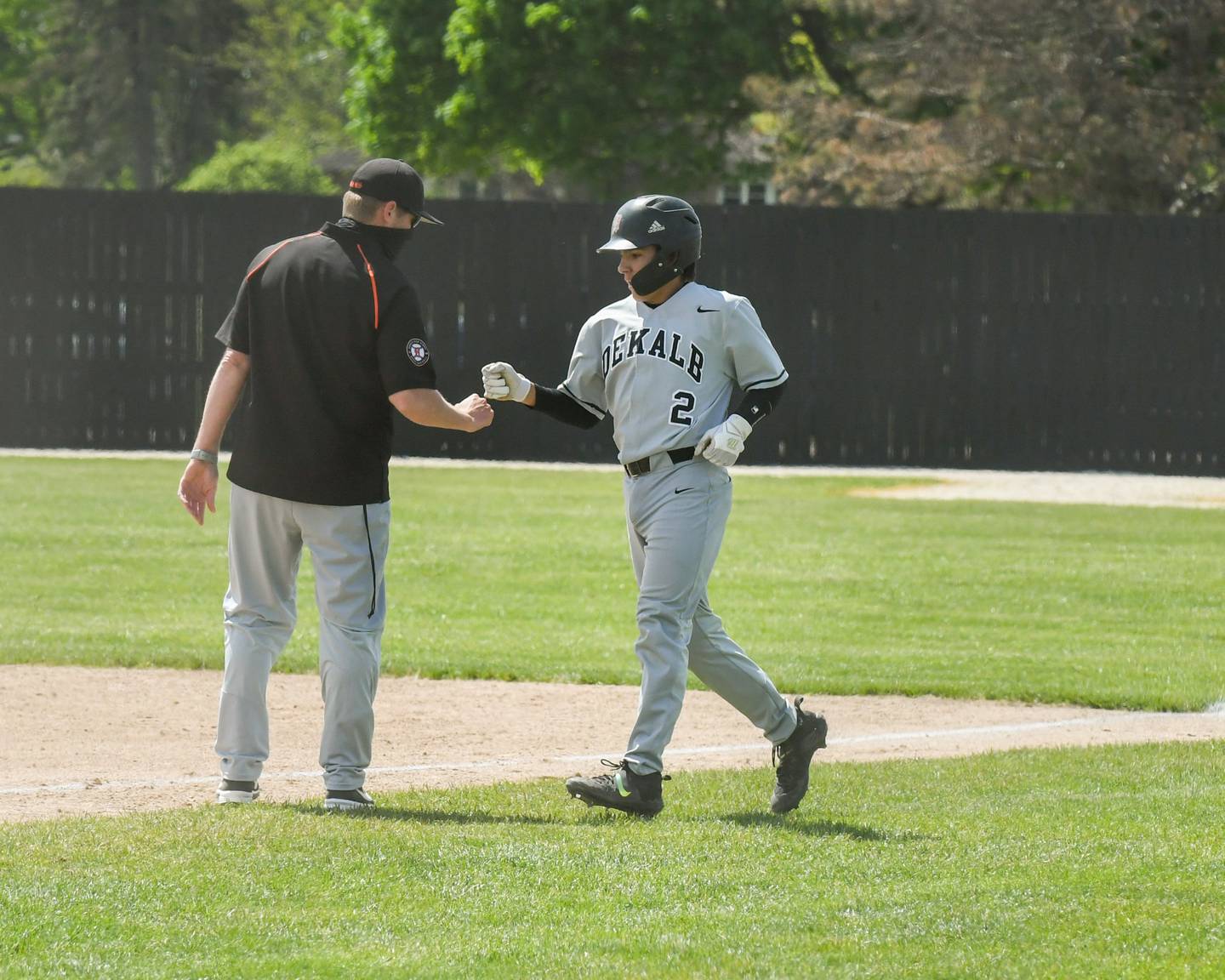 Nate Nunez, jr., C/SS, DeKalb - Nunez led the Barbs in batting by a wide margin, hitting .462 with a 1.075 OPS. He drove in 18 runs, scored 17 times and was All-DuPage Valley Conference for the second straight year.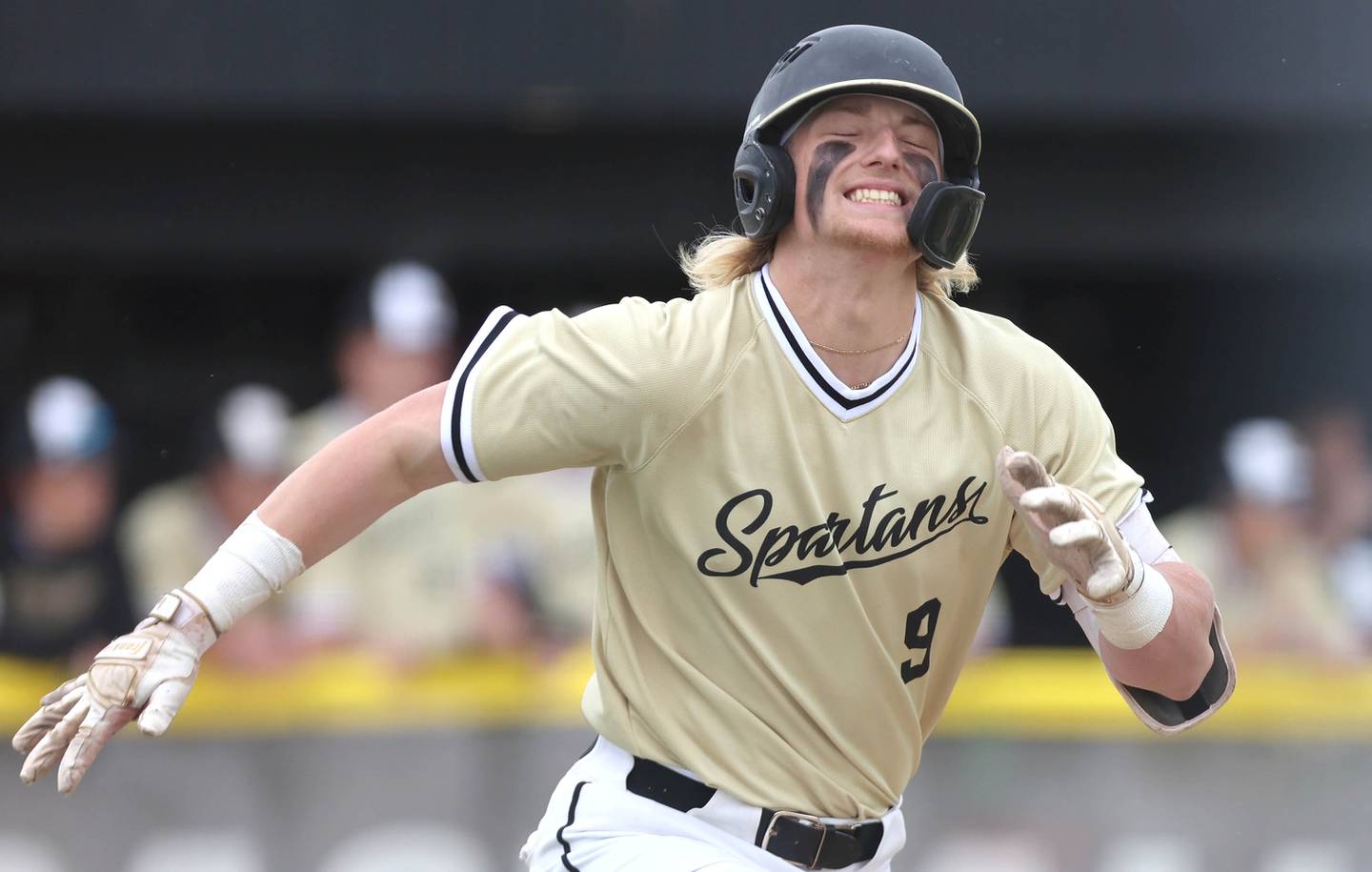 Byron Blaise, sr., C, Sycamore - Blaise hit .333 with five home runs and 33 RBIs for the Spartans this year. He also was a key factor behind the plate handling a dominant Sycamore pitching staff.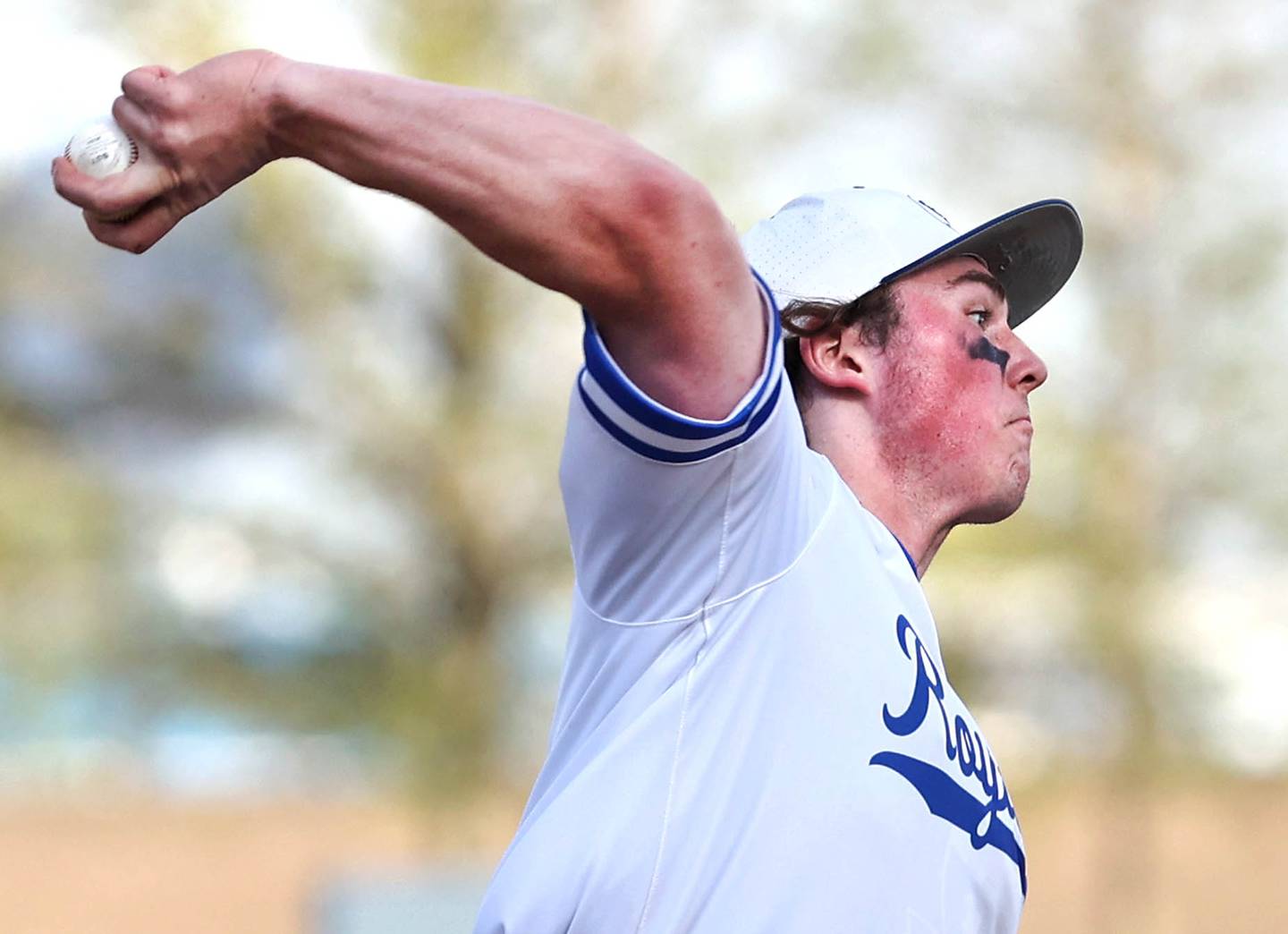 Martin Ledbetter, fr., C/P, Hinckley-Big Rock - In his first year, Ledbetter made an impact as a unanimous all-conference selection in the Little Ten after hitting .507 with an OPS of 1.576. He hit a school-record six home runs and also led the team in runs (35), RBIs (32), batting average, stolen bases (19) and BABIP (batting average on balls in play, .651)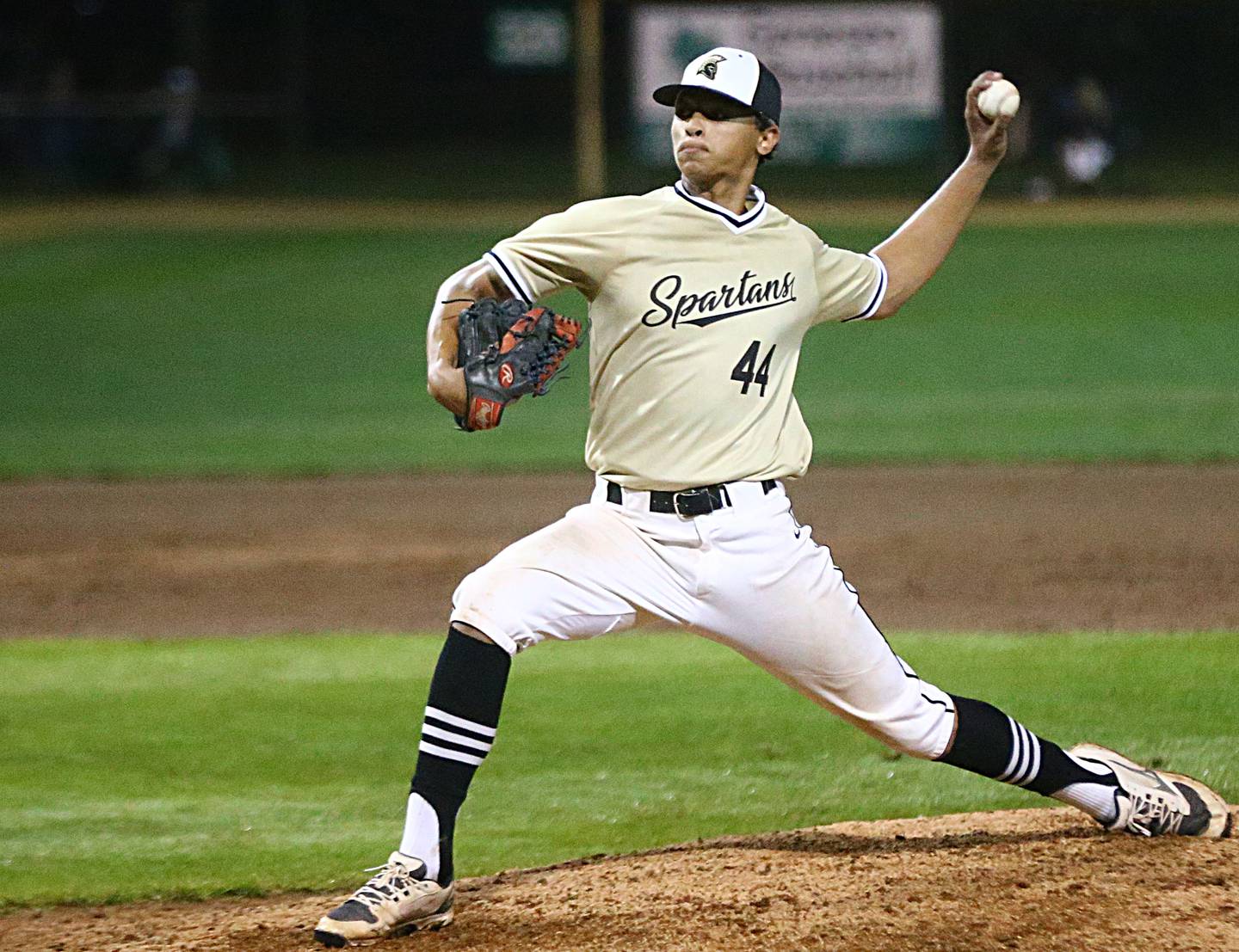 Tommy Townsend, jr., 1B/P, Sycamore - Not only did Townsend lead the team in home runs (nine), RBIs (40) and OPS (1.353), but he also had the second-best batting average at .434. He also was the team's closer, notching seven saves with a 0.61 ERA, striking out 34 in 23 innings.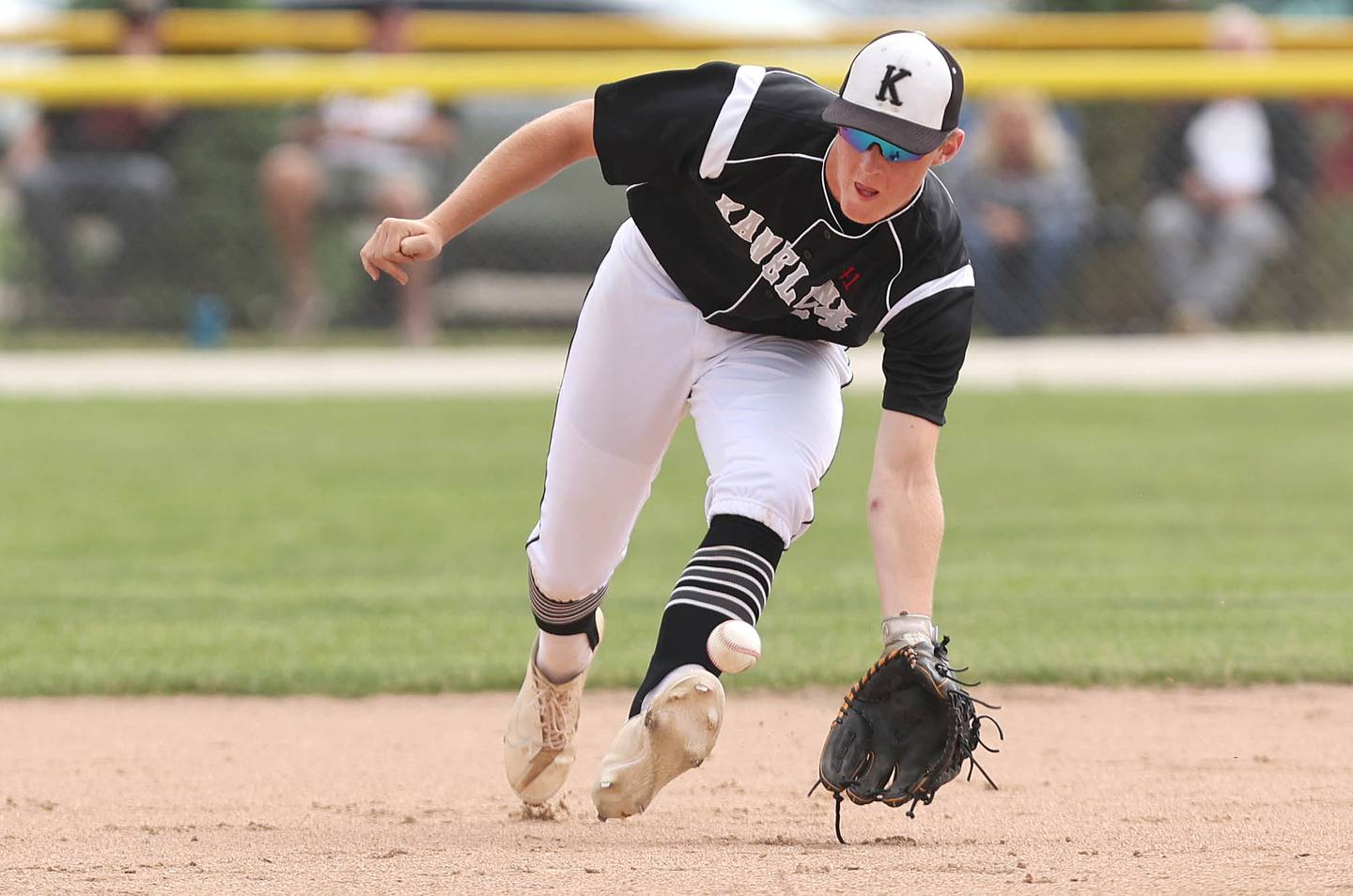 Johnny Spallasso, jr., SS, Kaneland - Spallasso hit .309 on the year and was an All-Interstate 8 Conference first-team selection. He hit a home run, drove in 20 runs and scored 36 times.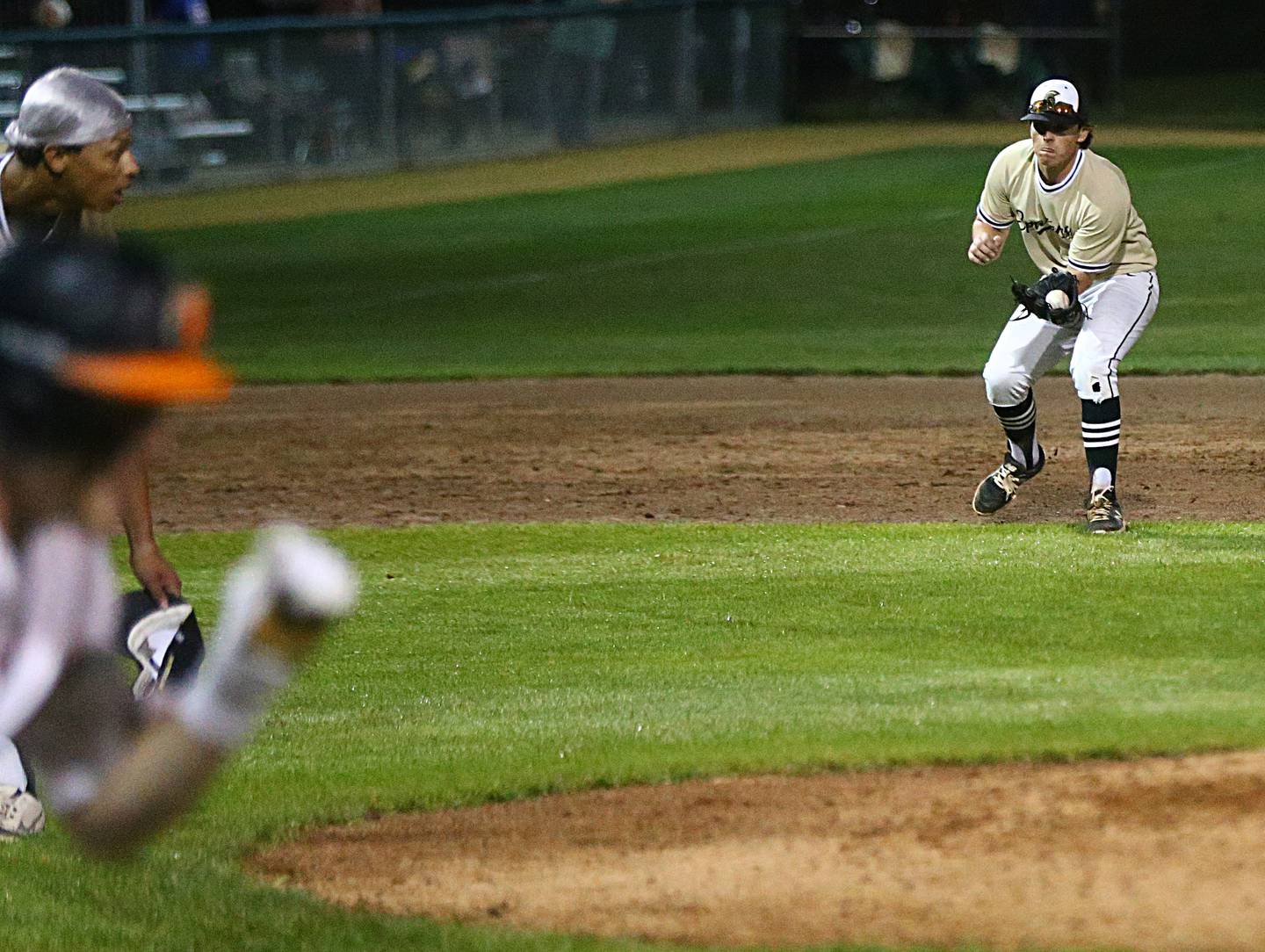 Owen Piazza, jr., 3B, Sycamore - Piazza hit .388 with five home runs and 28 RBIs, scoring 33 times and racking up a 1.055 OPS. Batting second most of the year, his 40 hits were third on the team.
Declan Creadon, sr., 3B/P, Genoa-Kingston – Creadon hit .381 this year with a homer and 14 RBIs. He was an All-Big Northern Conference first-team selection.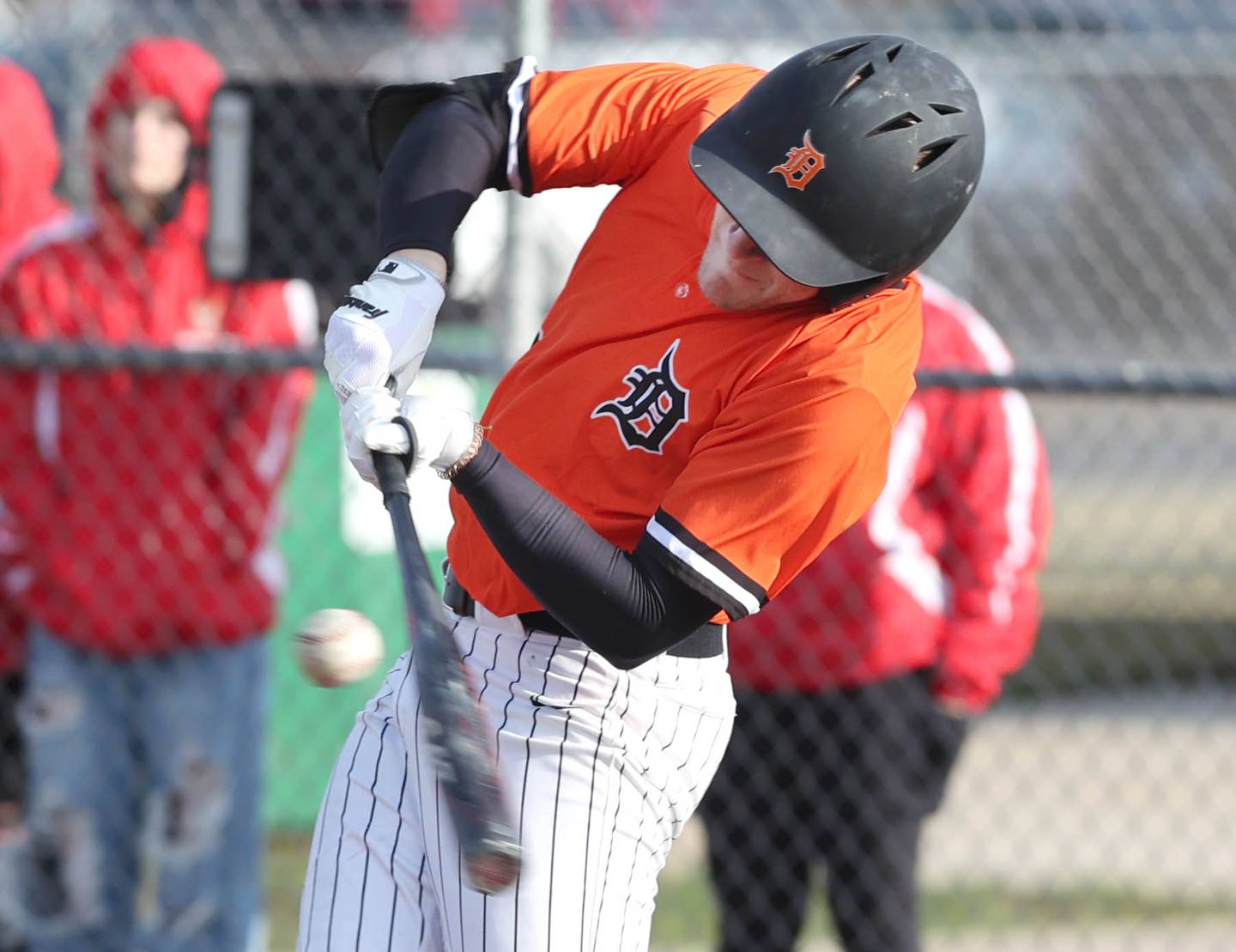 Jack Keck, sr., 3B/SS, DeKalb – Keck hit .377 and led the Barbs with three home runs. He drove in 19 and scored 13 times with a team-best 1.208 OPS and was All-DVC special mention.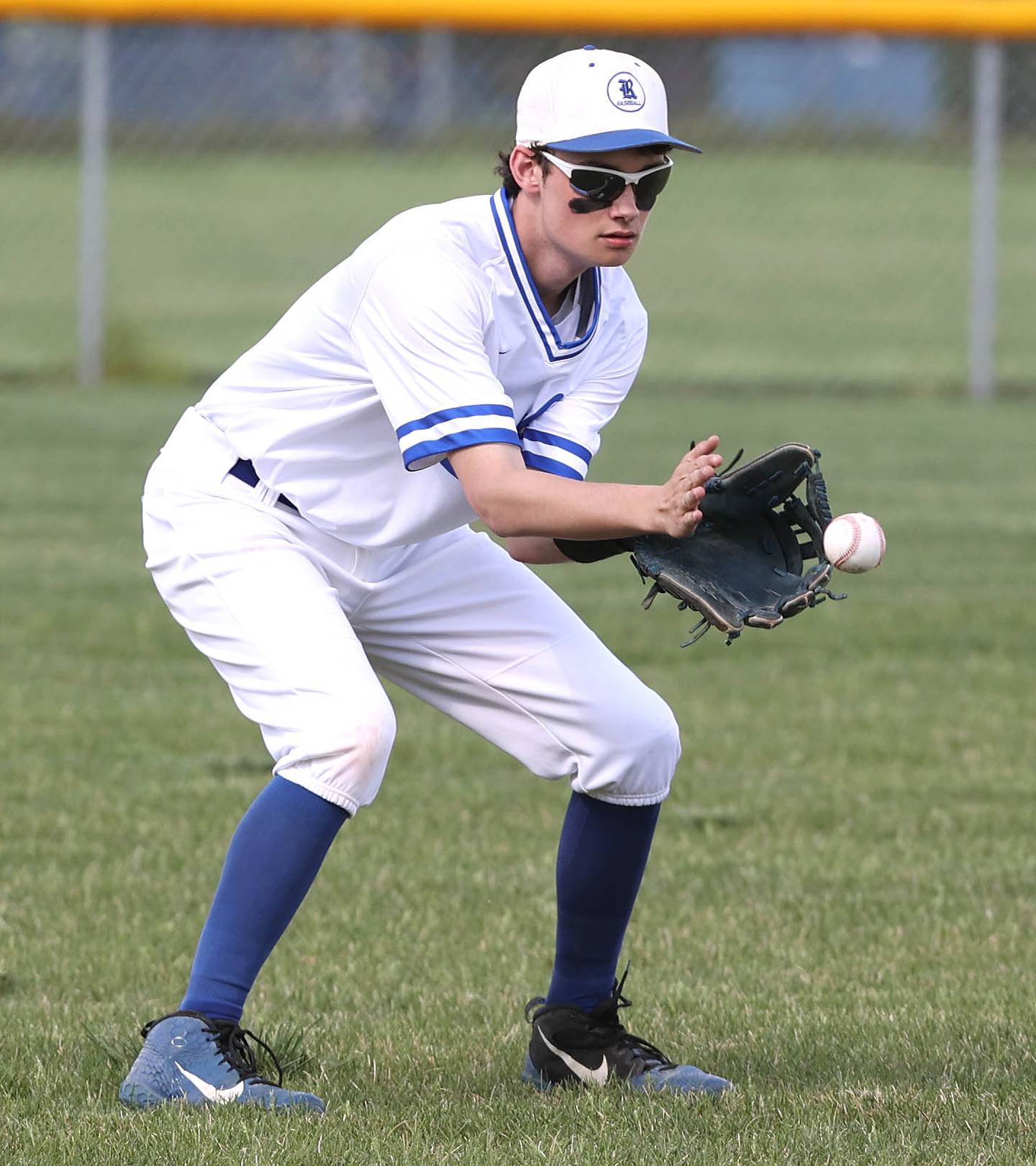 Ben Jourdan, sr., IF/OF, Hinckley-Big Rock – Playing everywhere on the field except third base, he fielded his various positions at a 98% clip on 110 total chances. He also hit .343 on the year.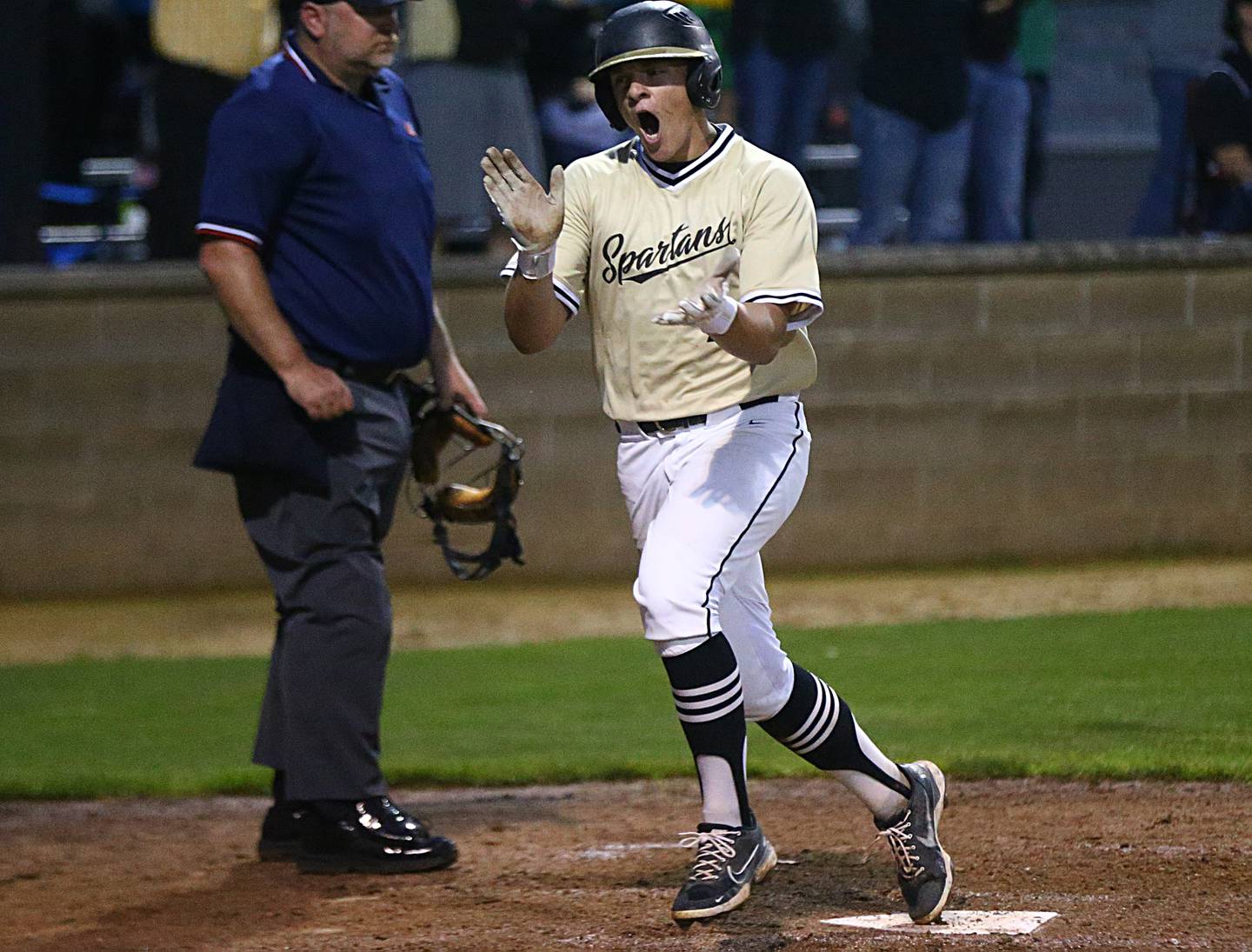 Kiefer Tarnoki, jr., CF, Sycamore – The table setter at the top of the Sycamore lineup, Tarnoki hit a team-best .448 for the Spartans, who reached a Class 3A supersectional. He had a 1.188 OPS, hit a home run and scored 40 times while driving in 19.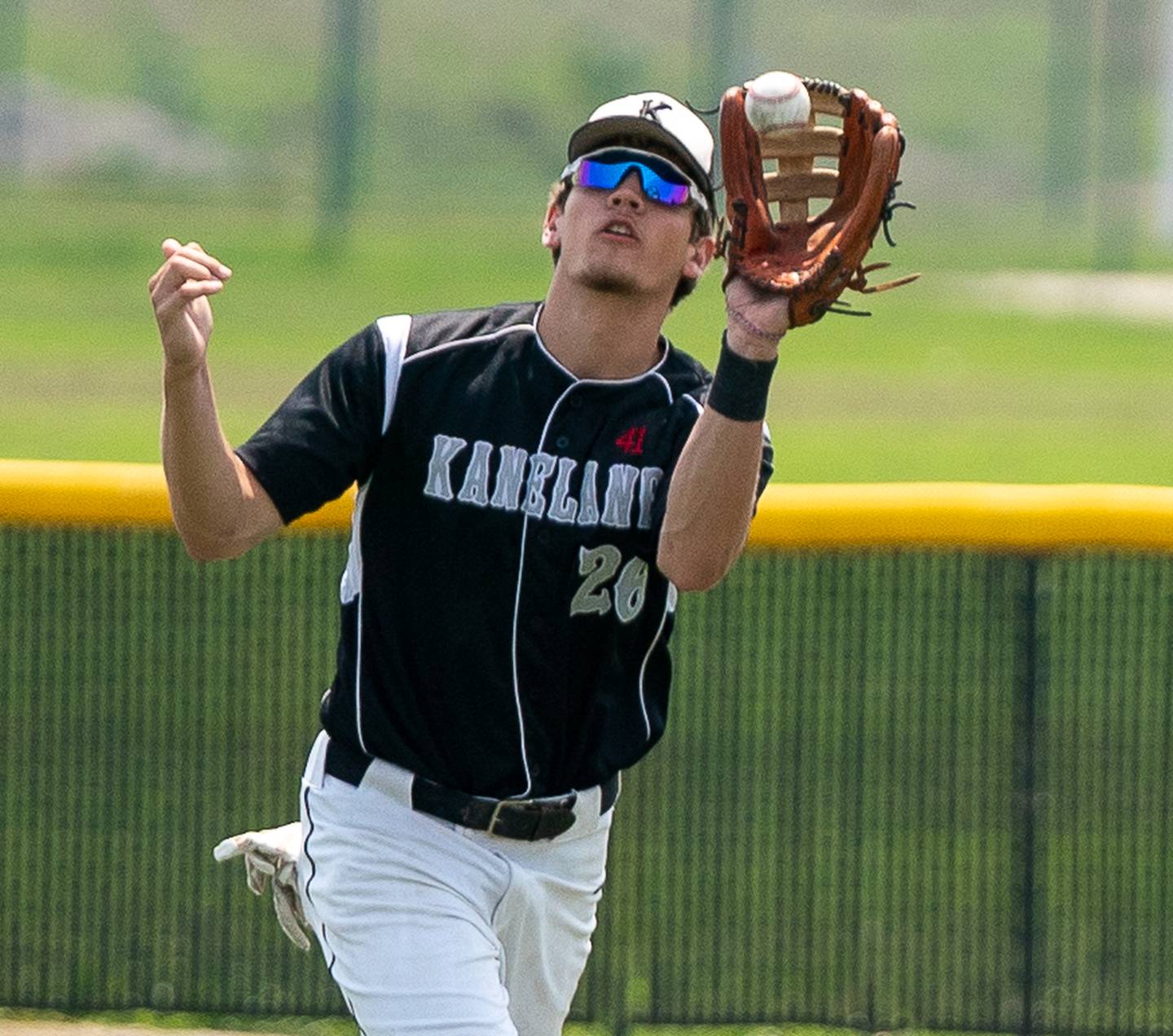 Parker Violett, so., OF, Kaneland – Violett led the Knights with a .340 batting average, blasted seven home runs and had an OPS of 1.094. He drove in 33 runs, scored 38 times and was an All-Interstate 8 Conference selection.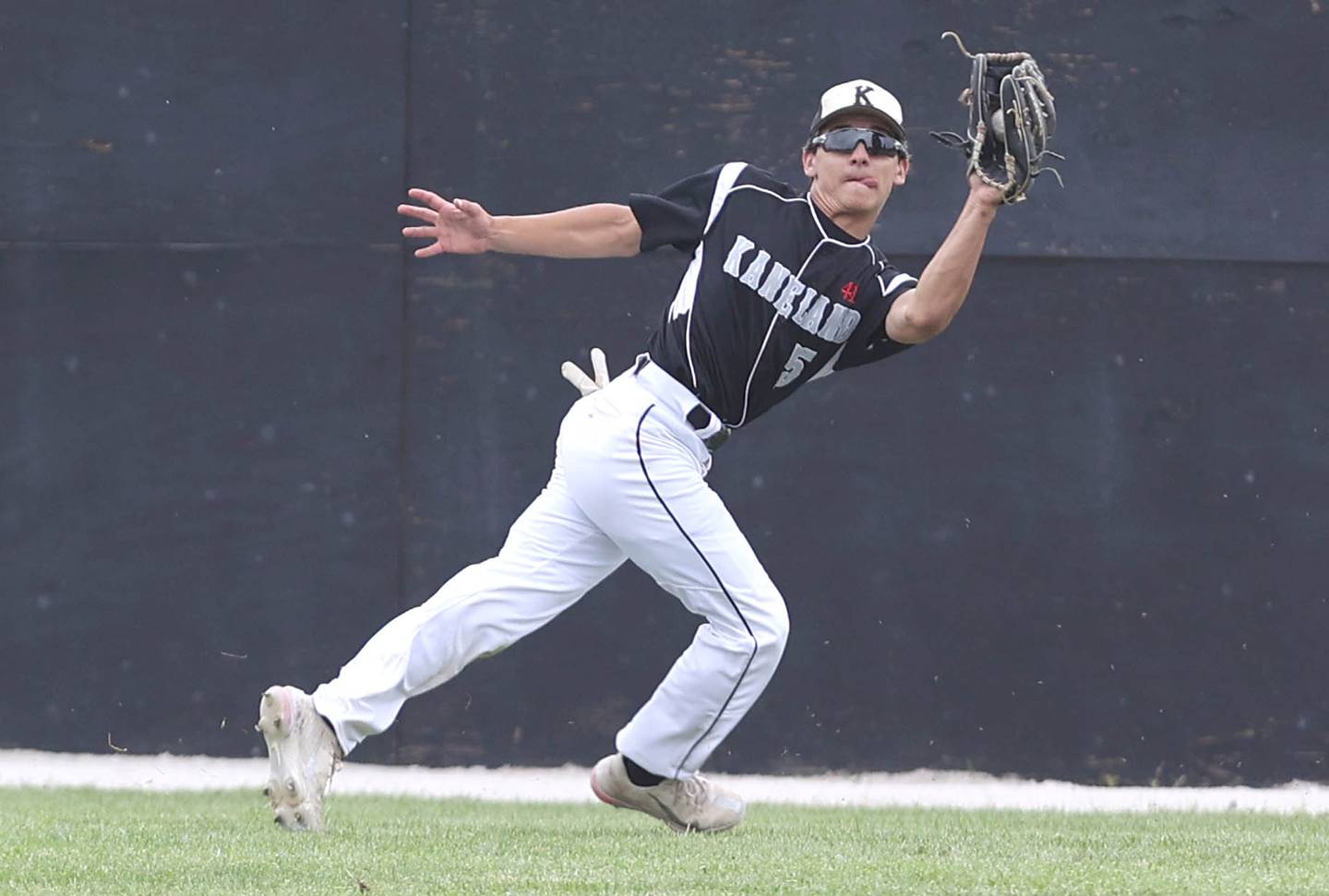 Alex Panico, jr., OF, Kaneland – Panico set a school record with 40 stolen bases. He hit .312 with a home run and had an on-base percentage of .488, mostly out of the leadoff spot for the Knights.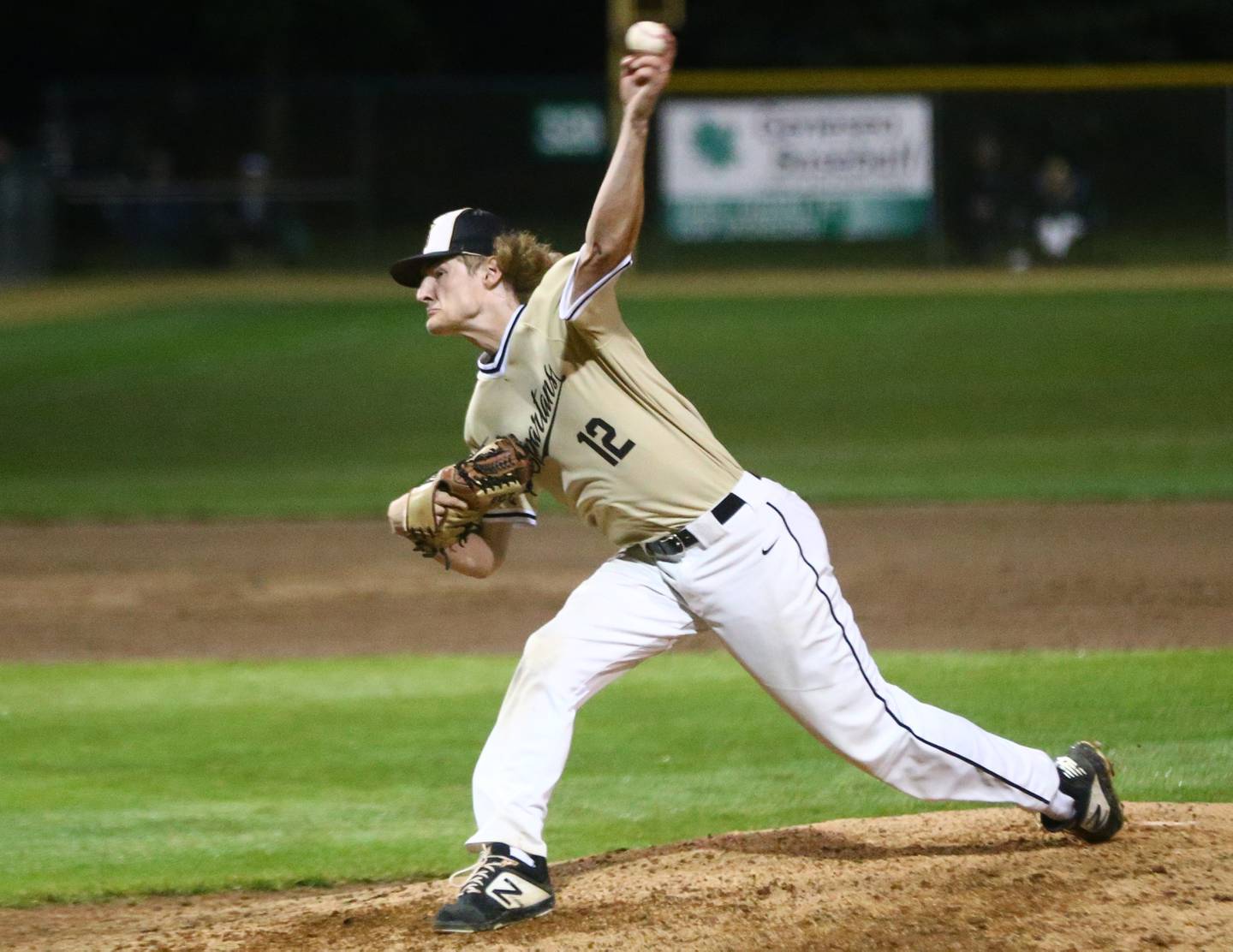 Griffin Hallahan, sr., P/OF, Sycamore – Hallahan hit .347 this year and shined as the Spartans' No. 2 starter. He went 5-3 with a 2.12 ERA, striking out 76 and walking 23 in 43 innings. He led the team, throwing a strike on 68.7% of his first pitches.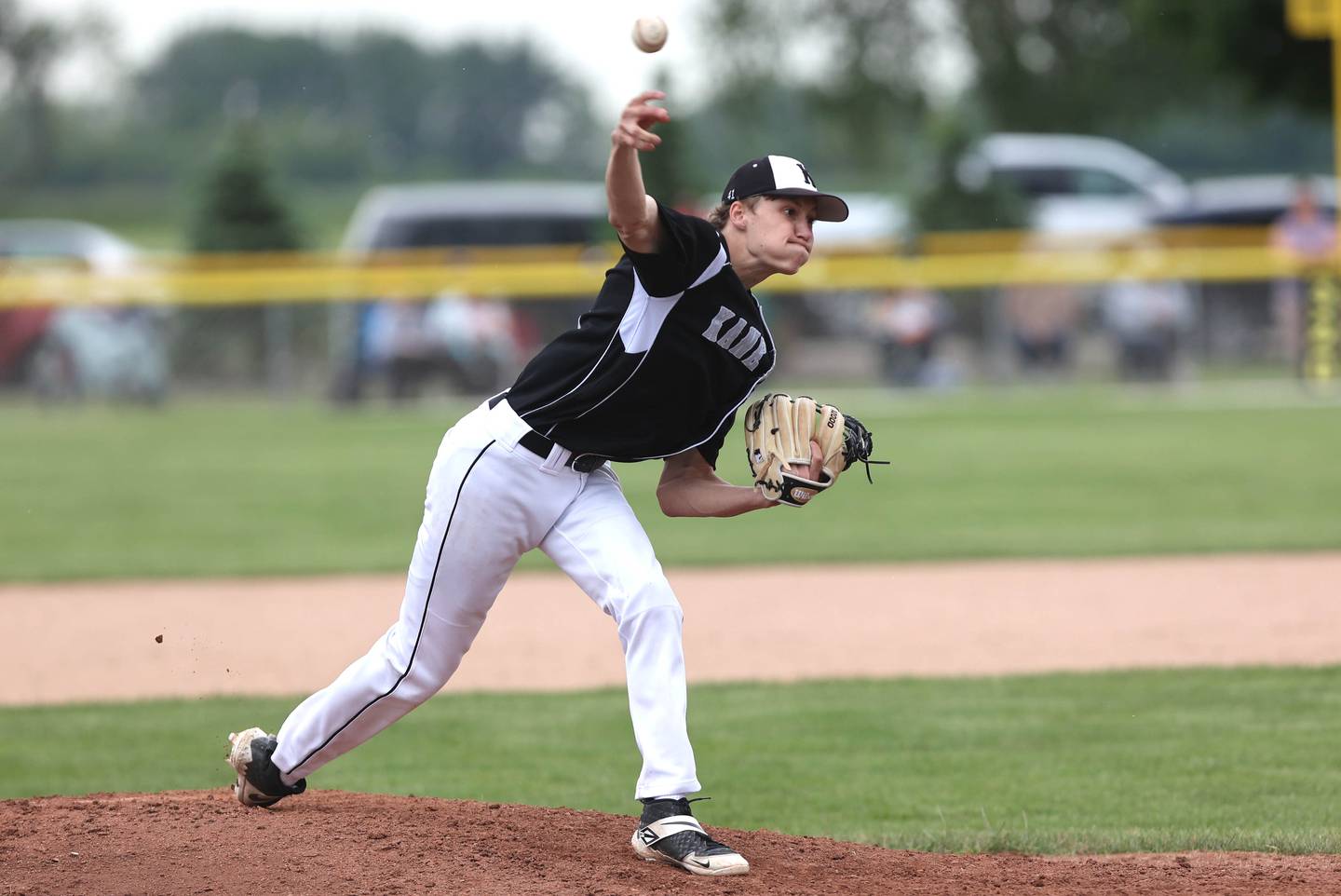 Logan Kottmeyer, sr., P, Kaneland – An All-Interstate 8 selection, Kottmeyer went 4-4 on the year with a 3.07 ERA. He struck out 66 in 52 1/3 innings and walked only 16 batters.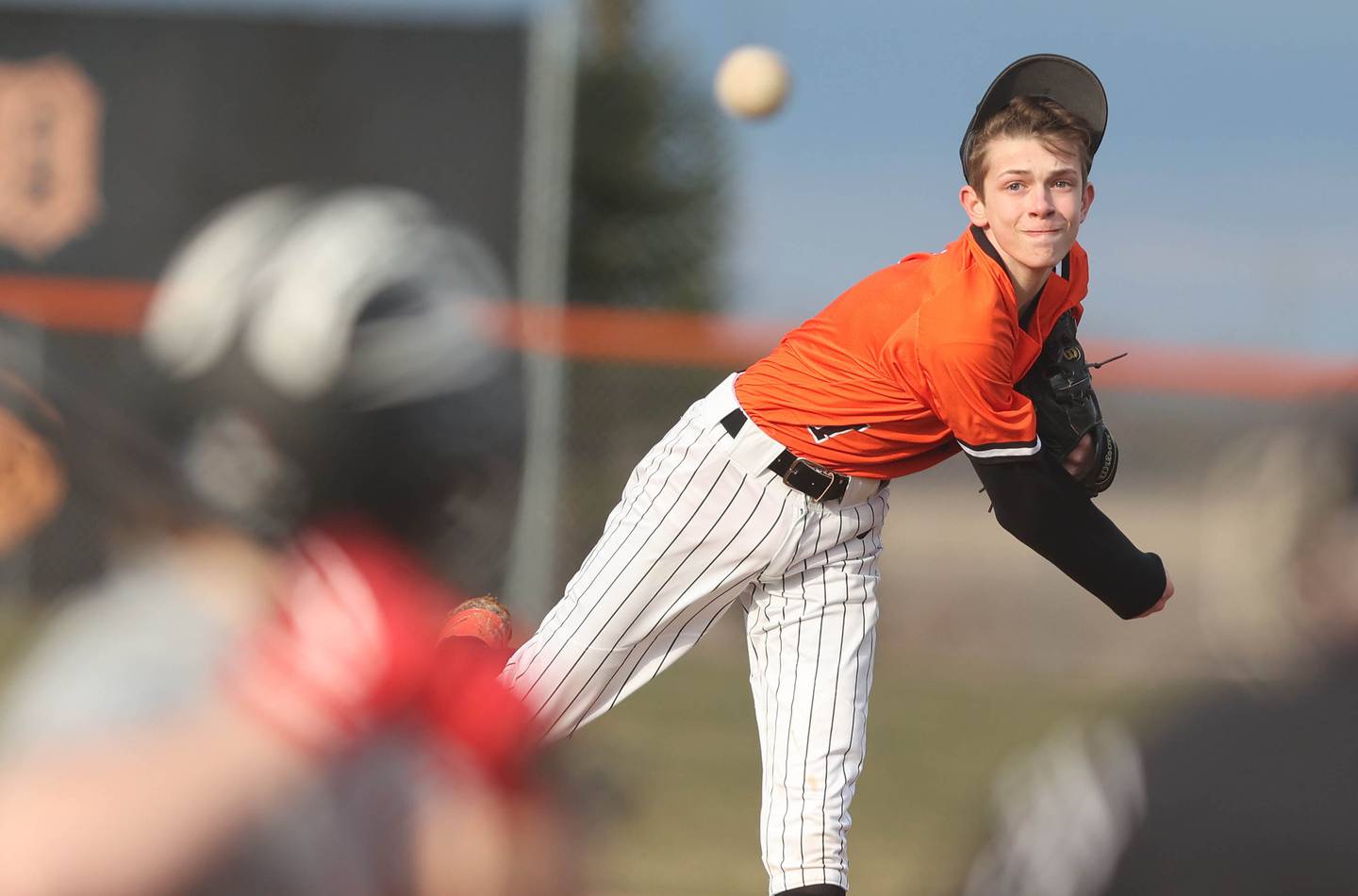 Honorable mention
Jackson Kees, fr., P/SS, DeKalb; Bryson Buhk, sr., 1B, DeKalb; Nolan Perry, jr., SS, Genoa-Kingston; Ben Younker, sr., 3B/P, Genoa-Kingston; Ben Hintzsche, jr., SS/P, Hinckley-Big Rock; Elliot McGuire, sr., P, Hinckley-Big Rock; Anthony Campise, so., DH, Kaneland; Sam Genslinger, jr., P, Indian Creek; Jimmy Amptmann, jr., DH, Sycamore; Joey Puleo, jr., 2B, Sycamore; Nik Nelson, fr., P/INF, Indian Creek; Jeffrey Probst, so., OF/P, Indian Creek