DeKALB – The DeKalb Park District announced it will begin construction and renovation projects for the Hopkins Park tennis and pickleball courts, playground and pool.
The projects began this month, according to a news release.
The Park District will replace the south tennis courts with four pickleball courts. The north tennis courts are being rebuilt and striped for pickleball. The construction includes new drainage, surfacing, a base, and windscreen fencing. The courts will also have seating and an ADA-accessible access path installed. The construction is estimated to be completed this fall or spring 2024.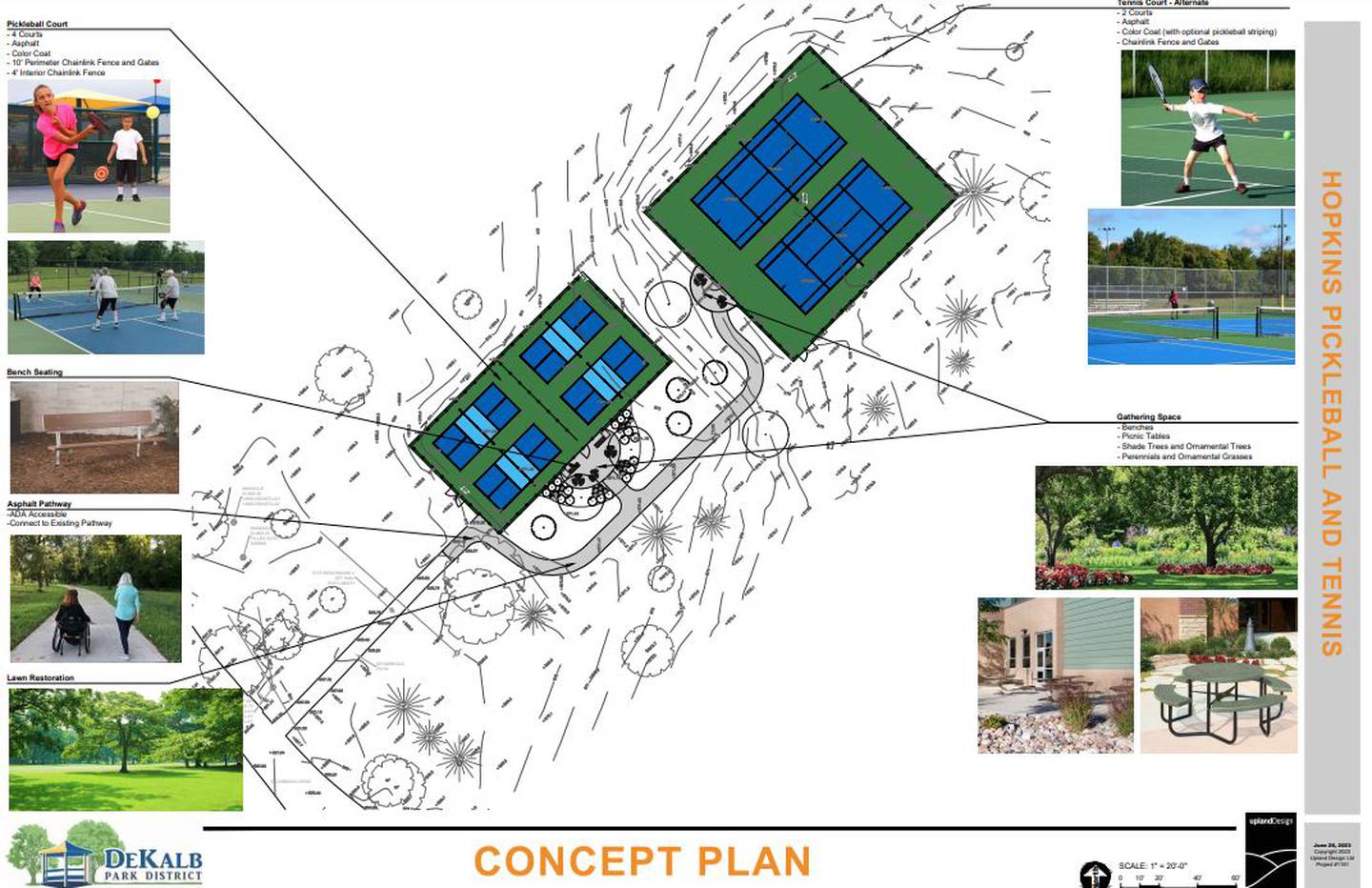 The Park District received $507,000 for its playground replacement project. The funds are part of the Illinois Department of Natural Resources FY23 Open Space Lands Acquisition and Development Grant Program. Residents participated in public meetings to select the playground's final design in August of 2022. The playground construction is scheduled for this fall and spring 2024. A playground grand opening and dedication are set for the summer of 2024.
The Larson and Darby Group partnered with the Park District to gather community feedback for Hopkins Pool renovation designs. The Park District also will work with the organization on the project's design development and construction documents phases. The Hopkins Pool renovation is estimated to begin in the spring of 2024. The pool may be closed for the 2024 season and reopen for the 2025 season.
For information, call 815-768-6663 or visit dekalbparkdistrict.com/capital-improvement-projects.