DeKALB – One man and two teenagers were arrested by DeKalb police this week after a report of dozens of minors involved in a fight at Hopkins Pool that later prompted the DeKalb Park District to amend its rules for the facility, officials said.
Willie Montgomery, 41, of DeKalb is charged with misdemeanor obstructing justice according to DeKalb Police Department records. The two juveniles, one male and one female, were both charged with disorderly conduct, said DeKalb Police Chief David Byrd Friday. No additional details were made available Friday.
Byrd said all three were charged and released. More charges could be coming, however, he said.
It was only a few days into the start of the 2023 swim season at Hopkins Pool, 1403 Sycamore Road, when DeKalb police responded to a report of teens fighting at about 5:44 p.m. Tuesday.
Byrd said it remains unclear what triggered the fight.
"They were in the pool, I guess, enjoying the pool," Byrd said. "Things got out of hand."
Byrd said that after a review of body-worn police camera footage and Hopkins Park video surveillance, the police department plans to execute some warrants to make additional arrests. No additional arrests were announced as of Friday, however.
Byrd estimates that there were 20 to 30 people involved in the fight at Hopkins Pool. He said there were a lot of bystanders as well.
The incident prompted the DeKalb Park District, which runs operates Hopkins Pool, to issue a letter Wednesday announcing a new procedure for accessing the facility.
The park district is now requiring that all patrons who purchase daily pass admission pool passes be at least 16 years old and anyone younger must be accompanied by an adult 18 years or older, according to the letter.
Daily admission entry will now only be permitted through the south side entrance, according to the letter. Season pass holders are allowed to use the Fast Pass Lane through the south pool gate.
The DeKalb Police Department's response to the incident aided by law enforcement partners from the DeKalb County Sheriff's Office, Cortland Police Department and Sycamore Police Department.
No one involved was injured or required hospitalization transportation, Byrd said.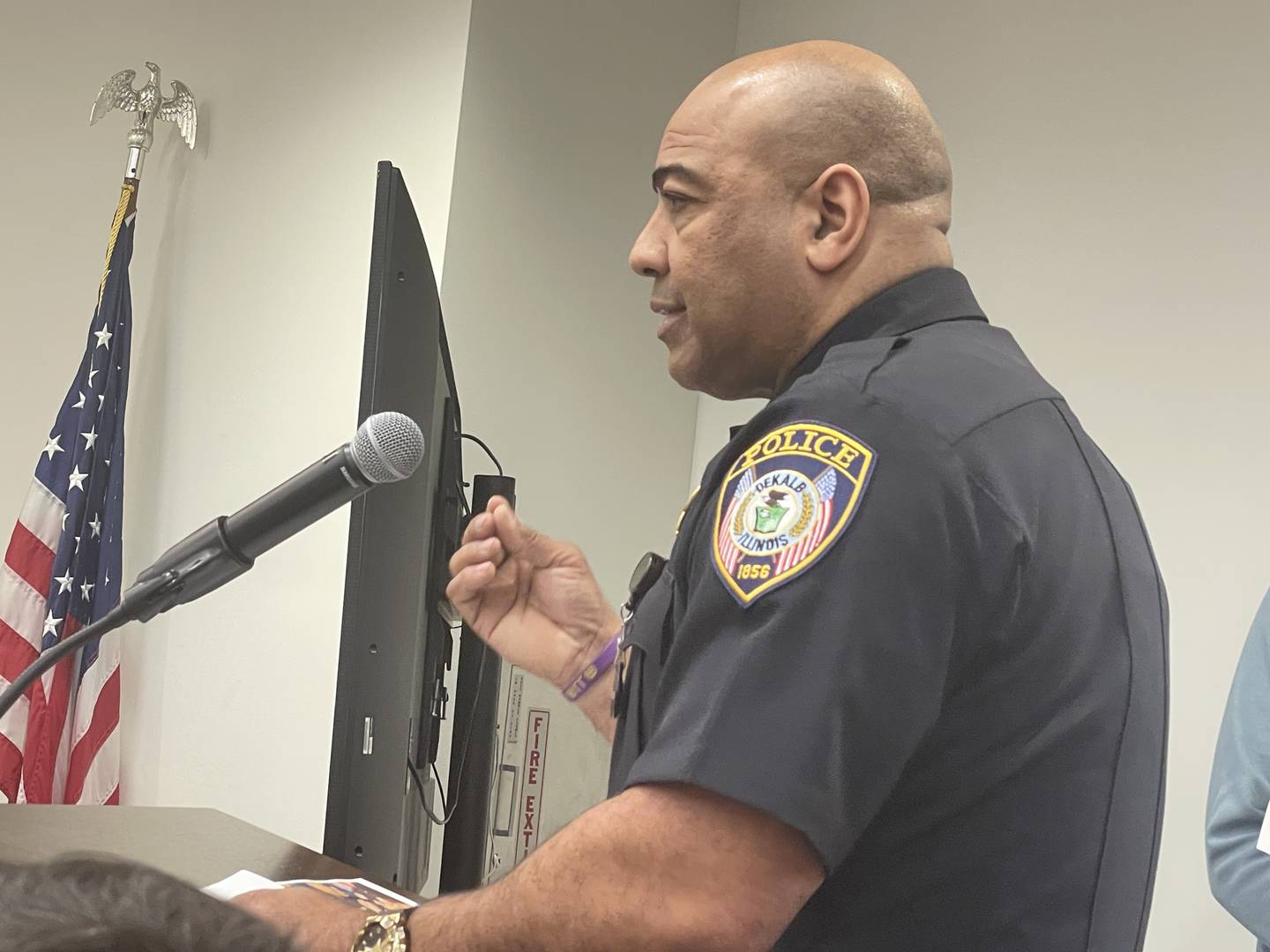 Youth misconduct has been the subject of DeKalb police and city scrutiny over the past month.
In May, the city of DeKalb introduced a proposed ordinance which would slap fines on parents who's children were found to have violated city code related to public nuisances.
City officials including Byrd and Mayor Cohen Barnes have said the ordinance is the city's attempt to address what they've called "systemic" youth misconduct incidents. In one instance, a teenager was stabbed and hospitalized. Another teenager was charged in the stabbing and is in custody at River Valley Juvenile Detention Center in Joliet.
The City Council was split in its first vote, and is expected to hold a final vote on the proposal June 12.