SYCAMORE – The Sycamore Chamber of Commerce will partner with the Sycamore Park District to host the Sycamore Community Expo and Job Fair April 1.
The event will run from 11 a.m. to 2 p.m. April 1 at the Sycamore Community Center, 480 Airport Road in Sycamore.
Features for the family-friendly event include giveaways, a bounce house, music a food truck. Admission and parking are free, according to a news release.
The Sycamore Chamber of Commerce and the Sycamore Park District are teaming up to host this community showcase with over 50 local businesses and organizations expected to participate.
"It is a joint effort between the Sycamore Chamber and the Sycamore Park District, and our goal is simply to promote the businesses and non-profits of our community," Sycamore chamber executive director Rose Treml in a news release.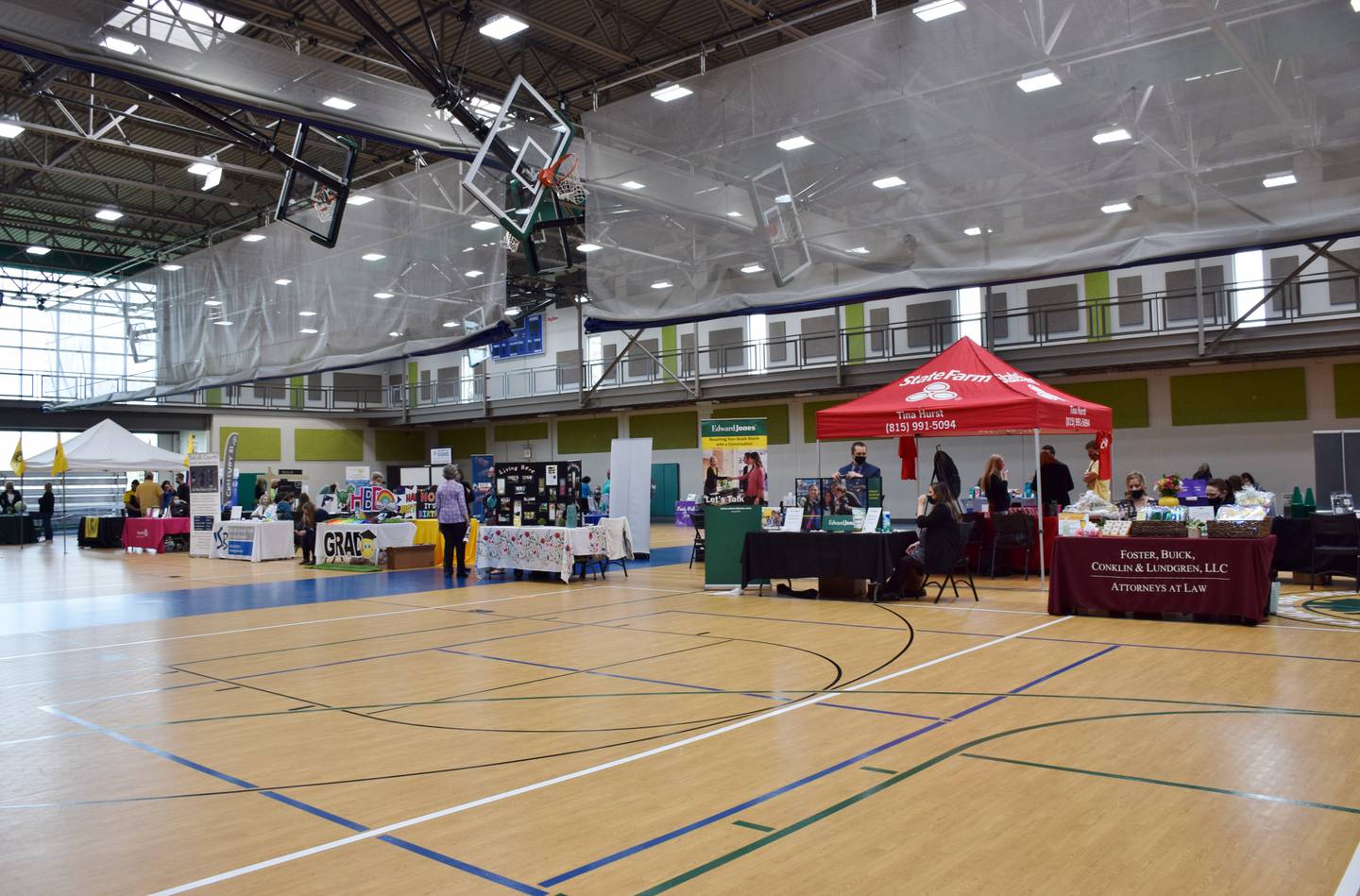 More than half of the businesses participating are currently hiring, which organizers said provides opportunity for those seeking employment to get more information about available jobs in Sycamore and the surrounding areas.
"This is a family event," Treml said, "Come out and see what our community has to offer. This year there will be an inflatable for children of all ages and the Filthy Hog Food Truck will be there to satisfy your hunger. You will love listening to IBA's 2022 Radio Station of the Year, 102.3 The Coyote, meet local business owners, and enter to win over $1000 in giveaways."
The expo is made possible by the following Chamber Member Business partners: Sycamore Park District, Illinois Community Credit Union, American Family Insurance – Manny Pena, Old National Bank, The Suter Company, Opportunity House, fnbo, Upstaging, Inc., Banner Up Signs, 102.3 The Coyote, Home Instead, 815 Property Management & Sales.
For information, visit sycamorechamber.com/.