GENOA – Genoa business leaders gathered Wednesday to recognize community leaders, award area growth and herald service work, as the mayor teased a forthcoming downtown Genoa Square revitalization project.
The Genoa Area Chamber of Commerce's 65th dinner and awards ceremony Wednesday highlighted the Genoa area's business growth, community partnerships and selected individuals and business stand-outs from the past year. The event took place at Custom Aluminum Products, 312 Eureka St.
Genoa Mayor Jonathon Brust teased a forthcoming infrastructure development in downtown Genoa, although said he couldn't yet share details.
"We're going to be doing an expansive downtown revitalization and beautification project starting very, very soon," Brust said. "I cannot wait to share the renderings. It's going to be all new ornate street lighting, improved sidewalks, an area we're calling Genoa Square for outdoor events. It's really going to be beautiful. It's going to bring the community together. We're thrilled to share that with everybody very, very soon."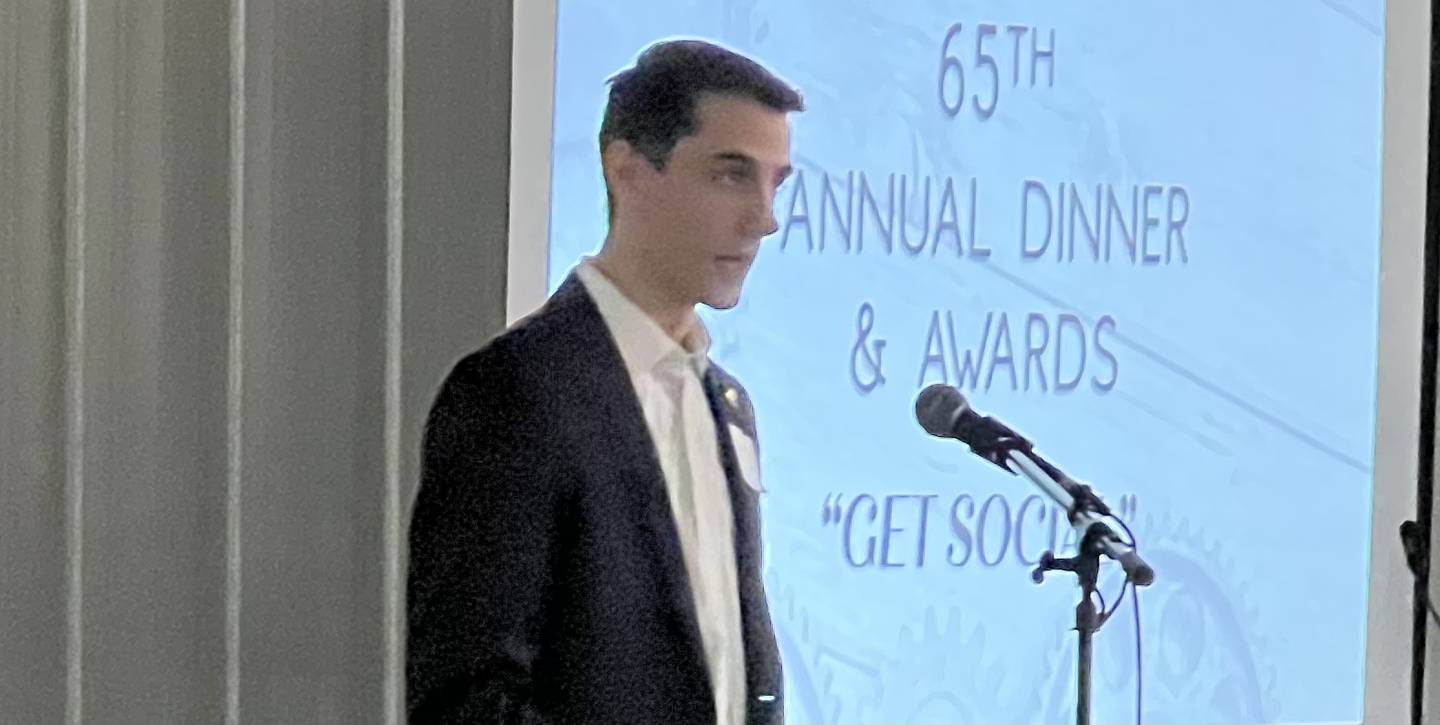 The daughter of the namesake of the Outstanding Chamber Member Award, the Dave Tobinson Award was named the recipient of the award, a moment made special by the family connection.
"Well, obviously to receive the David Tobinson award someone would have to be pretty special," Genoa Area Chamber of Commerce Executive Director Krissy Johnson said.
For almost 30 years, Carolyn Tobinson has worked her family's business, Tobinson's Ace Hardware, 361 Sycamore Road. She's also grown in her community involvement, officials said, joining the Genoa Area Chamber and chairing the city's Economic Development Commission and the chamber's Ambassador Club.
"Carolyn, you are so deserving of this award, and we as a community are lucky to have you, but more than that I am privileged to call you my friend," Johnson said.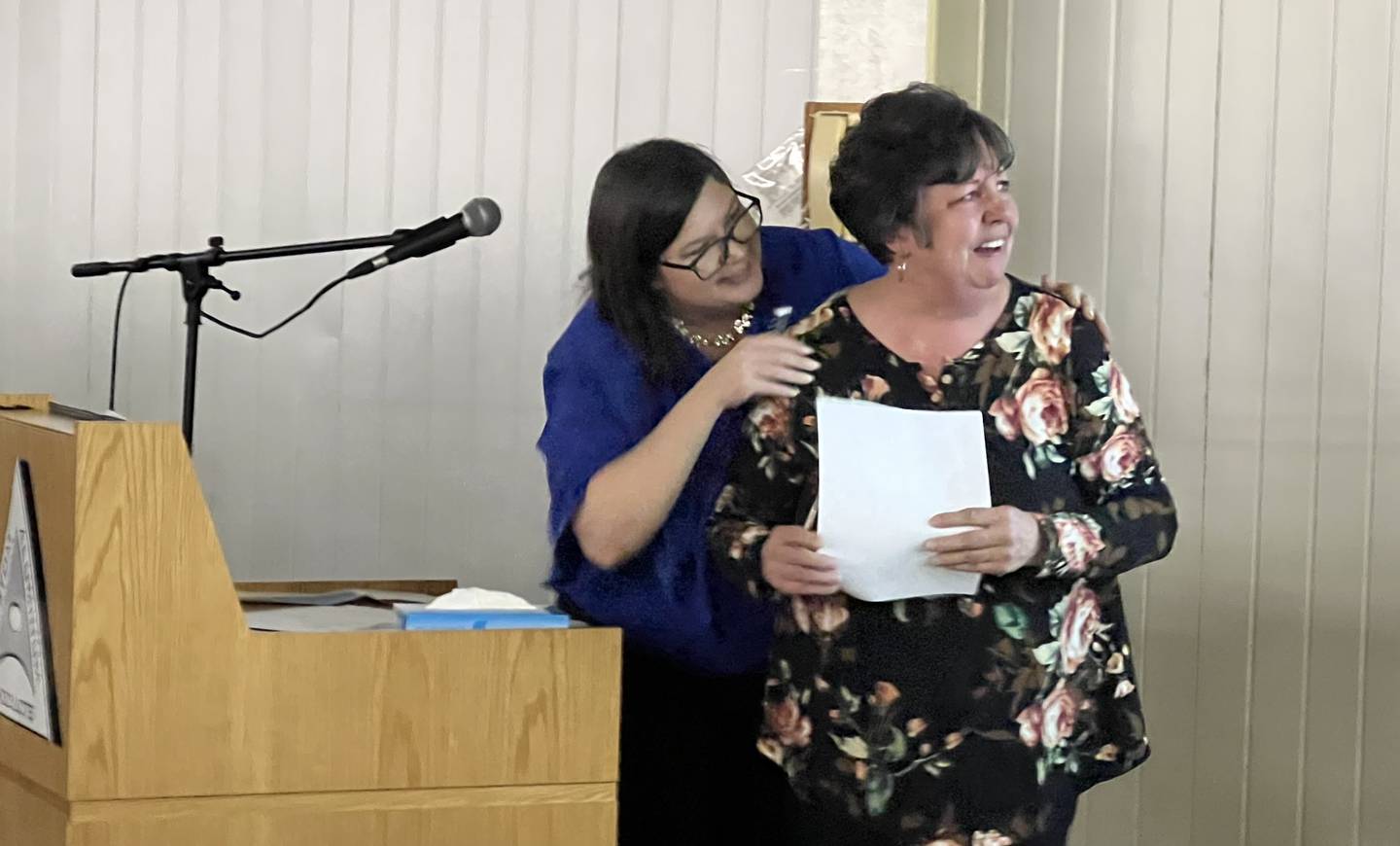 The Genoa Chamber also heralded service work in the city. Kate Holcomb received the 2022 Banana Award for volunteerism.
The 2022 Ambassador of the Year Award Winners included Open Door Coffee, a home style coffee shop that hosts pop-up events throughout the year; Kishwaukee Valley Wanderers, for their creation of the River Run Disc Golf Course in Genoa; Prairie State Winery, an award-winning Genoa based winery and Kat Carrier, for her efforts to host chamber events at the Genoa Vets home.
Davidson Pargman & Company LLC, IBEW Local 196 and NECA Safety training facility, Sweet De-Lights were the 2022 Excellence Award winners.
Nancy Peña was named the 2022 Outstanding Ambassador of the Year Award Winner.
The event also included a special announcement by Matt Sexton, community development professional with Meta, Facebook's parent company. Sexton shared a progress update as Meta expands its DeKalb Data Center, which promises a $1 billion countywide investment and hundreds of jobs.
Sexton said Meta chose DeKalb County because of its strong community partnerships. The social media giant broke ground on its data center in the 1500 block of Gurler Road in June 2020, and has since averaged about 1,200 union laborers on site each day, Sexton said. Once operational, the almost 2.4 million-square-foot facility expects to employ about 200 people.
"We are getting – this is breaking news – our first server later this week to start plugging in the DeKalb data center into our global infrastructure," Sexton said.
In November, Meta announced it cut 11,000 jobs, laying off about 13% of its workforce amid faltering revenue and tech industry burdens, The Associated Press reported.
Sexton said the DeKalb Data Center, however, is well poised for the future.
"Well we're very fortunate that the DeKalb data center ... is the physical backbone that connects our apps and services and will physically connect billions of people," Sexton said. "And that need isn't going away, and that's why we announced our expansion in April of 2022 and construction has continued unabated."
The Associated Press contributed.
UPDATE: The original version of this story misspelled the name of one of Genoa Area Chamber of Commerce's 2022 Excellence Award Winners, Davidson Pargman & Company LLC.