DeKALB – Road maintenance originally scheduled to begin Monday has been pushed to Wednesday on John Huber Parkway in DeKalb Township. Drivers are asked to plan according to an outlined detour map.
"The road will be shut down at Twombly Road and you will have to go either east to Annie Glidden Road or west to Nelson Road," said Craig Smith, DeKalb Township highway commissioner. "You then can go south or make a left hand turn back to Route 38."
The parkway is undergoing a new sanitary system installation, and workers will be digging through the parkway parallel to Illinois Route 38. John Huber Parkway will be closed to thru traffic from Twombly Road to Route 38, or Lincoln Highway.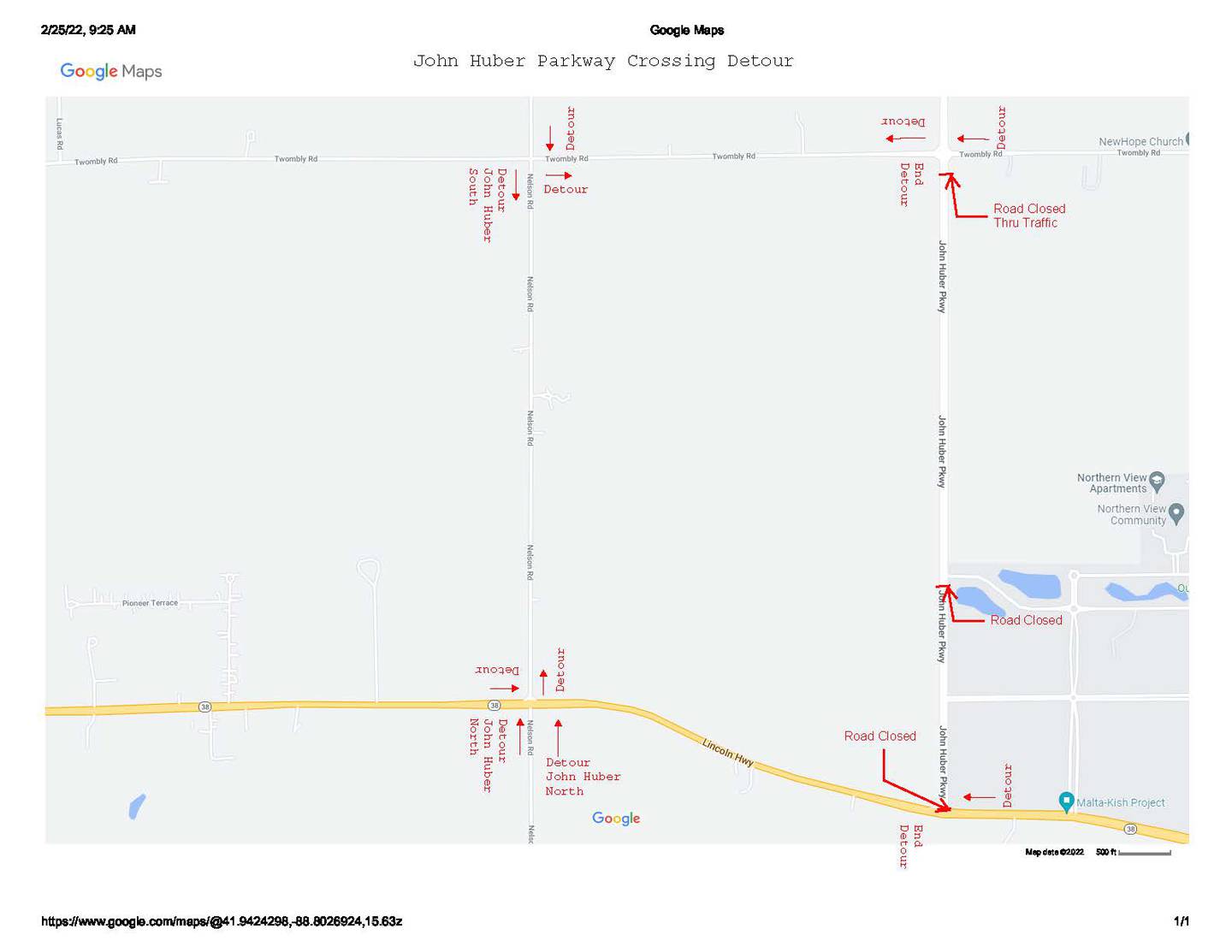 The road will be temporarily closed for up to three days while work is completed, and detours will be necessary for drivers. Detours will be updated as work moves forward, Smith said.
Smith said a few weeks after construction crews finish with John Huber Parkway, they will begin to dig through Nelson Road, which will force traffic to again reroute.
"Anyone going north of Route 38 onto Nelson will have to just go down to John Huber Parkway farther to the east, go back to Twombly Road then go back to Nelson," said Smith.
A detour map was provided by the DeKalb township that highlights what roads will be closed and how the public find a way around the construction and can also be viewed at dekalbtownship.org.
Further updates on the current work or future road work can be located on the DeKalb township website and on its Facebook page.