SYCAMORE – The City of Sycamore will have a new city manager in the new year after a unanimous vote by the City Council on Monday to bring in Michael Hall, formerly village manager of a Milwaukee suburb.
Hall will begin his role, which pays about $130,000 annually, in January. His city of Sycamore contract runs through 2025.
In an interview after the meeting, Hall declined to comment on the nature of his former role in the Village of Brown Deer, a small town north of Milwaukee, from which he was ousted in July. He said he wanted to come to Sycamore because of the area's friendliness.
"It has the big city, small city kind of feel to it and close to home," said Hall, who is from Milwaukee. He said he is planning to move to Sycamore.
[ Sycamore's next city manager could come from a small Milwaukee suburb, where he was ousted in July ]
Hall was terminated in July from the Brown Deer, Wisconsin village manager position he'd held since 2013 by a 4-3 village board vote, according to village records. Officials there held a closed session meeting via Zoom on July 8 to discuss Hall's employment, records show. Village officials have not responded to multiple requests for comment.
Sycamore Mayor Steve Braser, who recommended Hall for the role, was not available for comment following the meeting. The mayor and council also did not provide comment on the matter during the meeting ahead of the vote.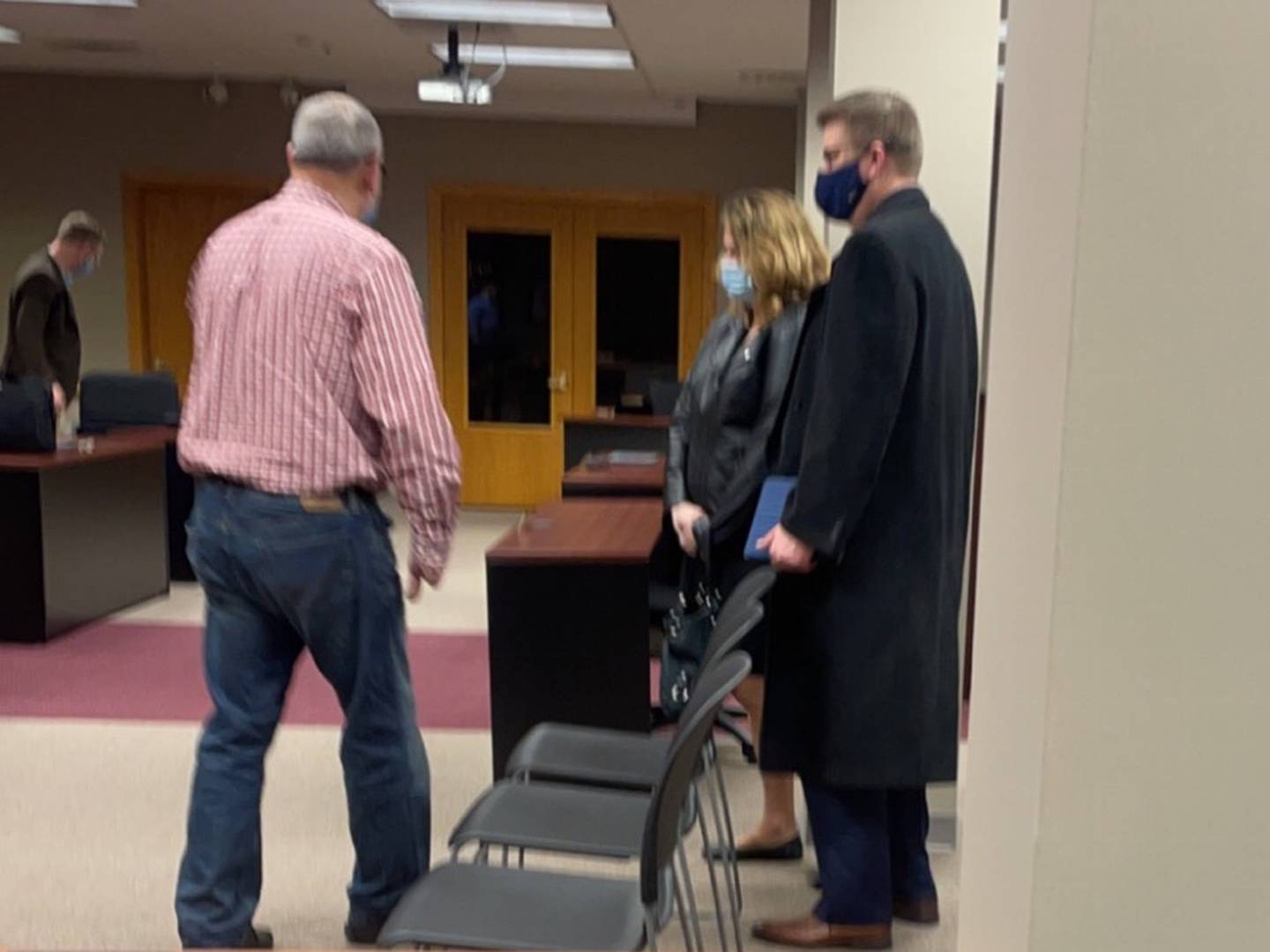 It's unclear why Hall was fired from the job in Wisconsin. The Milwaukee Journal Sentinel reported July 21 that some village officials felt his termination was done without due process or full transparency.
Sycamore has been on the search for a new full time city manager after Brian Gregory left in Feb. 28 to take a job as DeKalb County Administrator following the retirement of former county administrator Gary Hanson.
Former Assistant City Manager Peck has been serving as Sycamore's acting city manager since then and will return to her role in January when the transition occurs.
In mid-October, city manager applications were processed and finalists were interviewed, Peck said. The position was offered to Hall and he accepted before the Monday formal vote by the City Council. A master's degree or a Master of Public Administration and five years in a manager type role was needed to even be considered for the job, Peck said.
In addition to his salary, Hall will be provided a monthly car allowance of $375.00 for the use of his personal vehicle while performing his duties, documents show.
The city manager contract will be effective Jan. 3, 2022 through Jan. 2, 2025.