DeKALB – LaCretia Konan describes her work ethic as "I do what I do because that's who I am."
Konan was named the 2021 Athena Award recipient Tuesday during the 32nd annual Athena Award reception at Northern Illinois University's Barsema Alumni and Visitors Center in DeKalb.
The dean of workforce and community education at Kishwaukee College, Konan told the audience that earning this year's Athena Award lets her know "that you see me, and that means a lot."
"What you say and what you do, it does matter, even if it don't seem like it at the time," she said. "It don't cost you anything extra to say a kind word or to pour into another person. Because right now, they're looking at today, but you're helping them see tomorrow."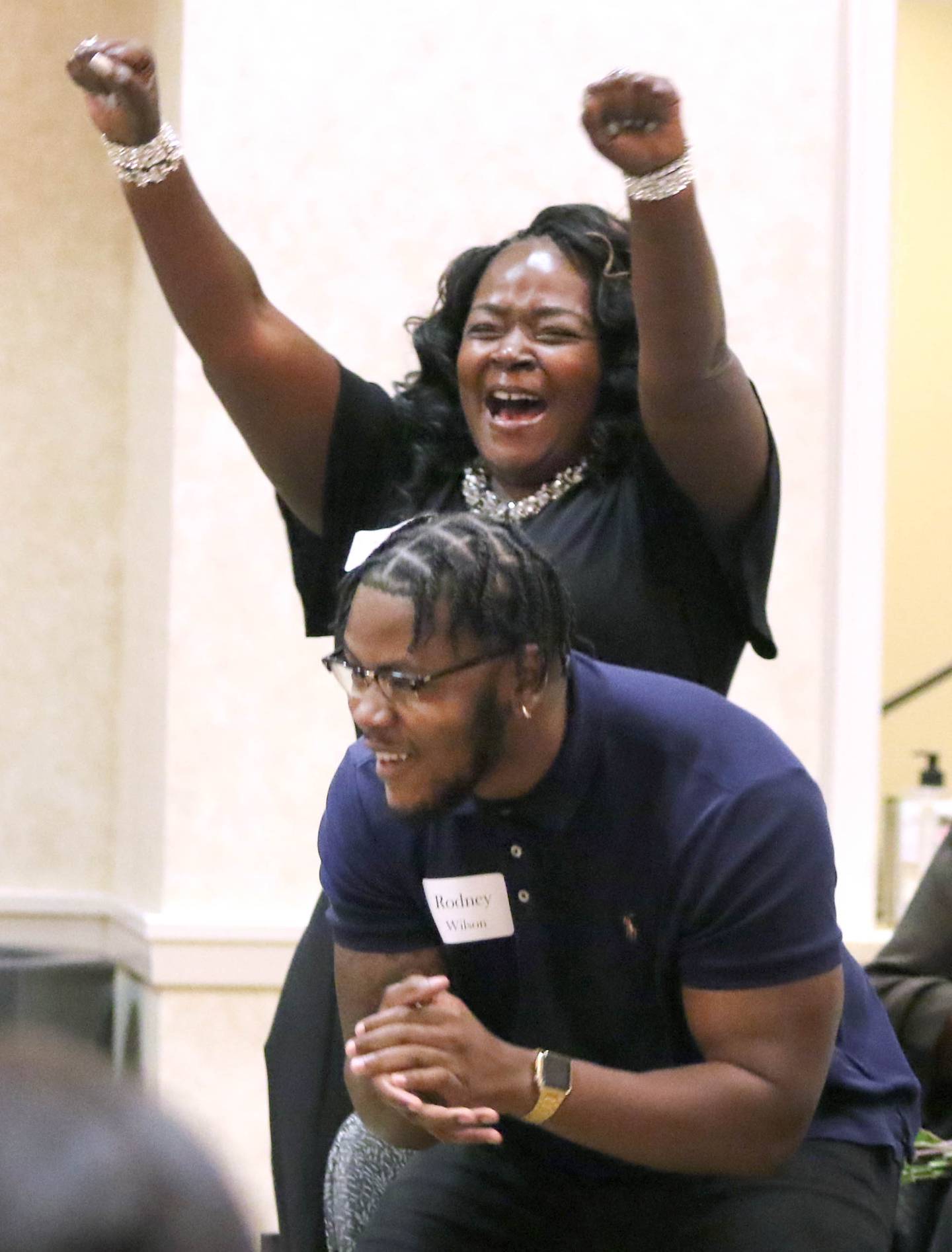 Konan also serves on the DeKalb Chamber Executive Board and the Rochelle Retail Advisory Board. She also is a member of Kishwaukee College's Strategic Planning Steering Committee, Diversity Committee, Dean's Council and President's Cabinet, among other leadership roles.
Konan described Tuesday's award as "a huge, huge honor." In her acceptance speech, she thanked numerous audience members who she said supported her success, including her mother, son, Kishwaukee College President Laurie Borowitz and the person who nominated her, 2008 Athena Award Recipient Jennifer Groce.
In a recommendation letter, Borowitz wrote, "As a single parent, going to college and working, she empowers other women to keep focused on their career and educational goal. ... What is most impressive about LaCretia is that no matter what she's involved in, she is never a passionate bystander. She is involved and committed and gives everything 100%."
[ Photos: DeKalb Chamber hosts Athena and Women of Accomplishment Award Reception ]
Groce said she met Konan at a PTO meeting years ago and thought "that's the mom I want to be."
"It is her faith in God and people that has grown her servant heart," Groce said. "It is what makes her love her neighbor."
This year's Athena Award finalists were Nina Cosentino, attorney at The Cosentino Law Firm; Cindy Green-Deutsch, branch manager and assistant vice president at First Midwest Bank; and April Mapes, director of DeKalb Just for Kix.
The Athena Award is an international award program that honors women who strive to serve as a mentor or role model for helping women reach their full leadership potential.
"We are all winners, period," Konan said. "We are all Athena."
Women of Accomplishment was another DeKalb Chamber of Commerce program celebrated Tuesday. The program recognizes retired local women who continue to be leaders and mentors within the community and exemplify the traits of Athena.
This year's Woman of Accomplishment honoree was Linda Wiggins, who retired in 2007 after working for the city of DeKalb for 20 years. When she retired, Wiggins was assistant city manager.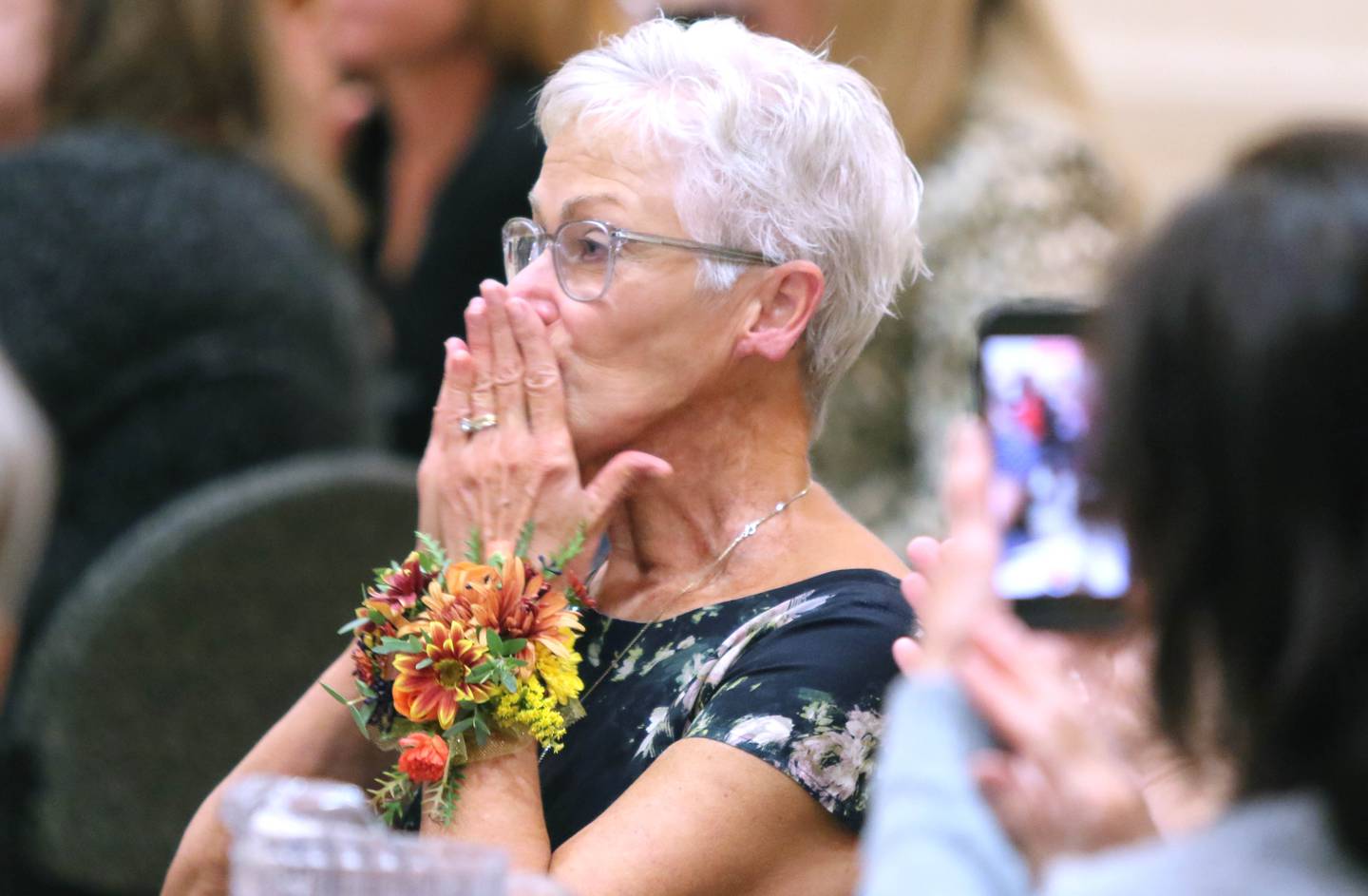 Wiggins said that being recognized for her years of involvement and service to the community "is very touching."
"It's very, very gratifying and humbling," she said. "I love DeKalb and am very touched to be recognized."
Athena finalist nominations and letters of support are sent to other Illinois chambers of commerce to score and decide the award's recipient. Applications for next year's Athena Award will be accepted next summer.
Matt Duffy, DeKalb Chamber of Commerce executive director, described the Athena Award as "a way to acknowledge the outstanding women in our community for what they do."
"It's a chance to spotlight women in our community," Duffy said. "The award allows us to annually recognize the positive differences they make."