DeKALB - DeKalb County residents who still need the COVID-19 vaccine may have an even easier time accessing it now, as the DeKalb County Health Department announced Tuesday its received a mobile vehicle which allows them to take the vaccine directly to residents.
In a statement, Lisa Gonzalez, public health administrator, said the Community Mobile Health Unit will allow local health officials to bring the vaccine directly to communities hit hard by the virus, among other areas.
"The mobile unit will help us expand access to quality health care opportunities throughout DeKalb County and help provide additional convenience-based opportunities for community members to receive the COVID-19 vaccine," Gonzalez said. "As we continue in vaccinating eligible residents against COVID-19, we also have the opportunity to utilize this mobile unit to take COVID-19 vaccines into some of the most impacted communities and provide them with protection against this virus."
The mobile health unit has been in the works for months. The announcements comes as vaccine hesitancy lingers across the country and rates of people getting vaccinated stagnates amid a noticeable rise in hospitalizations and cases as the virus again surges in some regions, due in part to the Delta variant, a more prevalent and contagious strain of COVID-19.
The more convenience based opportunities we have in the community to make the vaccine available, we believe will help increase the vaccine rate in our County," said Melissa Edwards, health promotion and preparedness coordinator for the county health department.
Since April, local health officials have worked with area agencies to identify those who are homebound in the county who want a vaccine, Edwards said.
If someone is homebound and in need of a vaccine, they can call 815-748-2401 or email covid19@dekalbcounty.org.
In the nearly nine months since the COVID-19 vaccine arrived in DeKalb County, local health officials have strategized ways to encourage vaccinations locally, and set up booths at several community events throughout the summer in an attempt to get the free shot into the arms of as many willing as possible.
Health officials said Tuesday the new unit will allow "more prominent visibility in the community," beyond just the vaccine.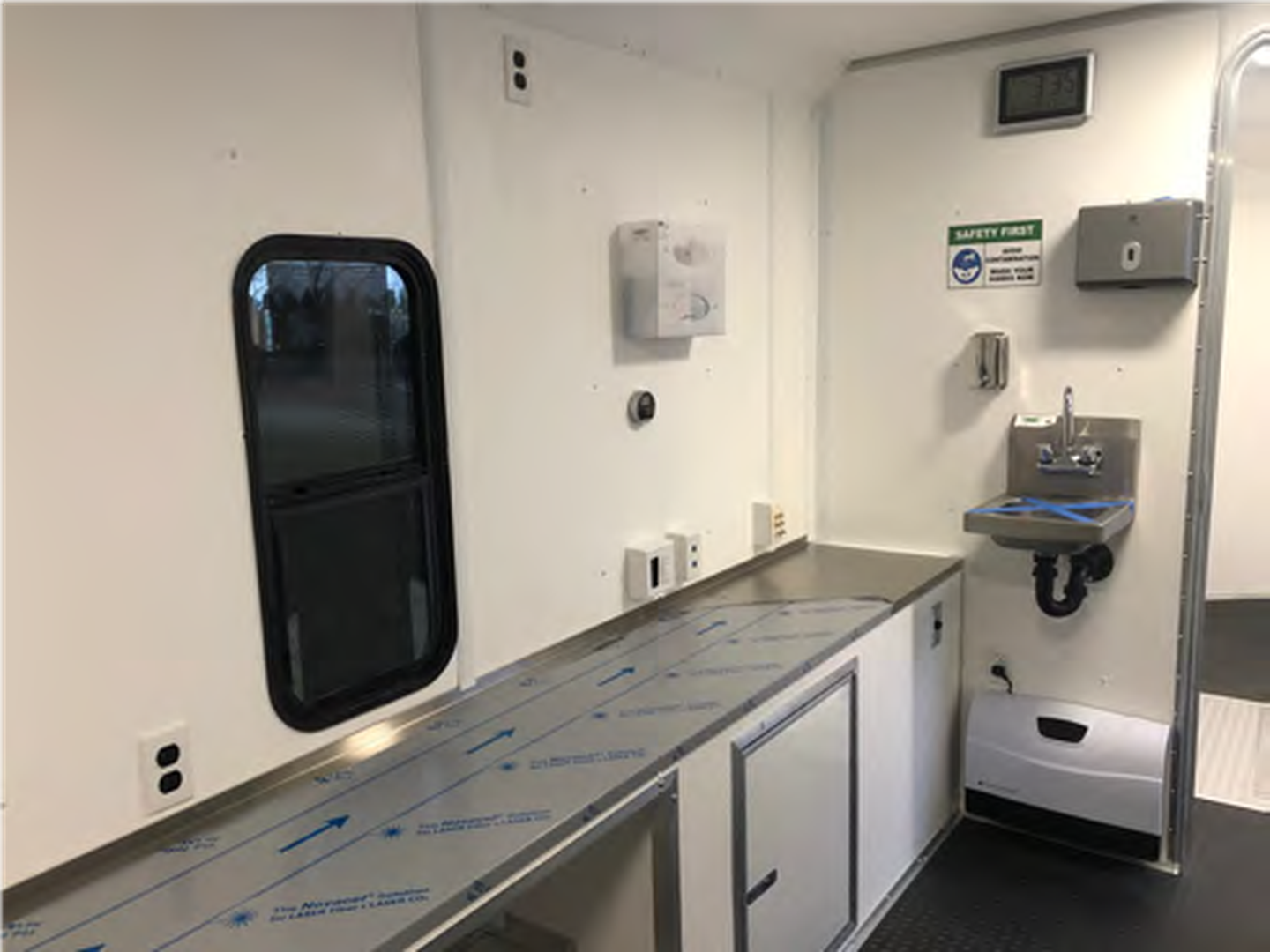 "The mobile unit will offer direct opportunities to provide family and adult health services, health screenings, education, and outreach to community members who need services," officials said in an announcement Tuesday. "The services offered may include immunizations, education, health insurance eligibility and enrollment, as well as COVID-19 vaccinations."
The fully air conditioned and heated mobile unit is customizable, and includes a waiting space to accommodate individuals or families with seating, storage and a hand washing station; a separate exam area for adults or adolescents; screens to help with monitoring clients; a small refrigerator; a 16-foot retractable power awning; mobile technology to securely record data and support health visits; and is equipped with a fire extinguisher and personal protective equipment (PPE) among other safety items.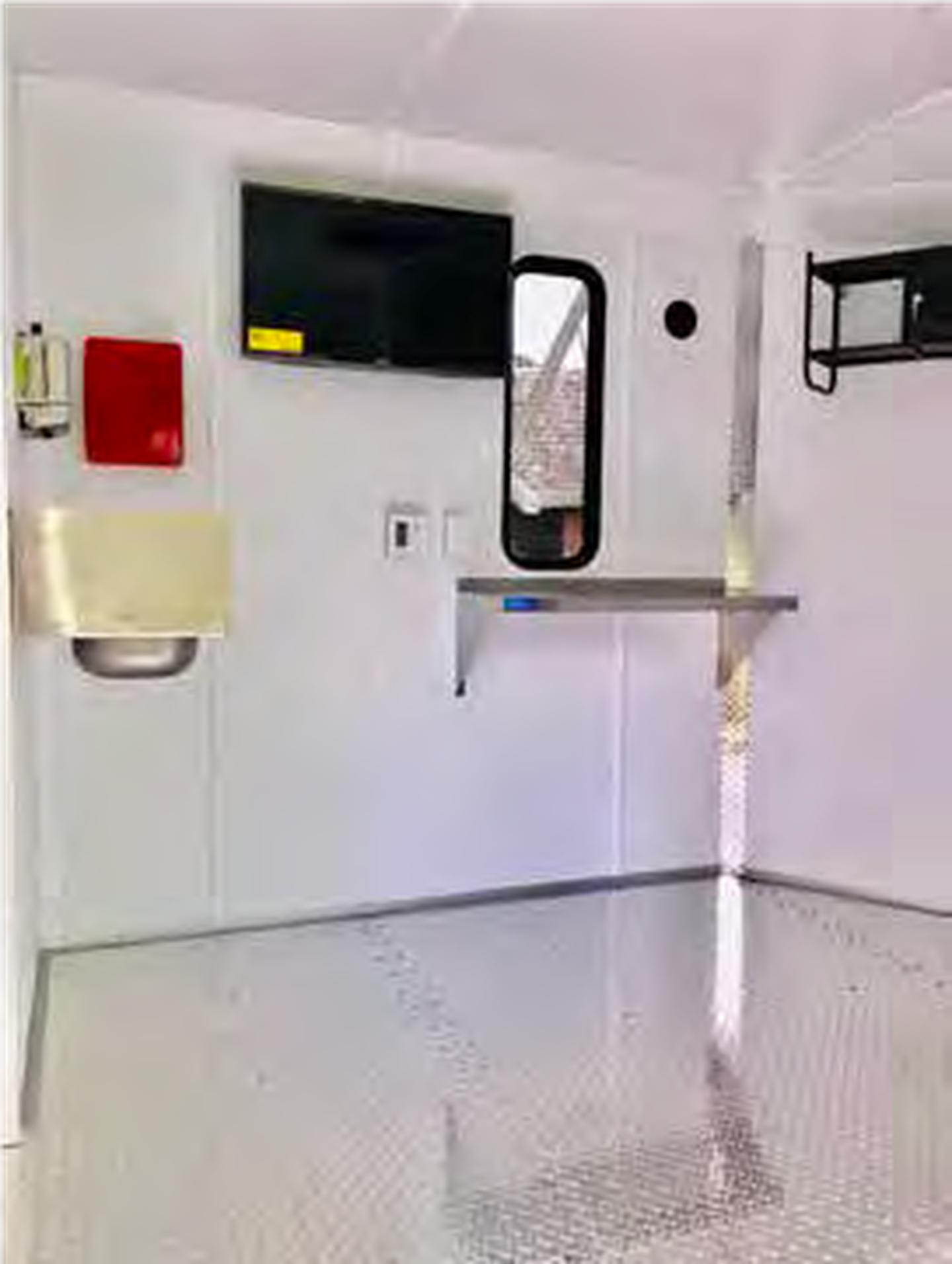 "Beyond using the unit for the COVID-19 vaccines, we see this unit as a way to meet the needs of the community at various outreach events," health officials said in a statement.
The purchase mobile health unit was also made possible through several community partnerships, including aid from New Hope Missionary Baptist Church, the Douglas C. & Lynn M. Roberts Family Foundation, IDEAL Industries Foundation, Horizons Unlimited Foundation, FNBO, Kishwaukee United Way, Northwestern Medicine, Karen and Joe Grush, Dave and Suzanne Juday, Elizabeth Bass, Rotaract Club of Sycamore and the DeKalb County Community Foundation.