The National Weather Service is forecasting isolated severe thunderstorms late overnight on Wednesday, with the potential for a derecho storm to occur.
The National Weather Service's forecast predicts a line of storms capable of felling trees and large tree limbs torrential downpours and localized areas of flooding.
The main potential for severe thunderstorms is from 11 p.m. Wednesday to 4 a.m. Thursday.
Lee Carlaw, meteorologist with the National Weather Service in Chicago, said that the current forecast indicates "pretty intense thunderstorms, but the main apex of the storms will be off north and east of DeKalb County."
Carlaw said that the severe thunderstorms are capable of winds of more than 60 mph and hail 1-inch in diameter, or approximately the size of a quarter.
"Right now, there's a lot of instability to the north, which could fuel the storms," he said. "It could create a bow echo, also known as a squall line, of storms."
Carlaw also said a derecho could occur. He described a derecho as a "a subset of a line of storms" with two characteristics: wind gusts more than 60 mph along most of the length of the thunderstorm complex and 75 mph or greater, well-separated wind gusts spanning near or at least 250 miles.
"We average one and a half to two derechos a year in our area," Carlaw said. "It's definitely the peak of derecho season now, from the end of July into August."
On Aug. 10 of last year, the National Weather Service confirmed that Kirkland experienced an EF-0 tornado during a derecho thunderstorm. The brief tornado had estimated peak winds of 80 mph, traveled 3 miles in length and had a maximum width of 40 yards. A total of 15 tornadoes across northern Illinois and northwest Indiana were tied to that storm. The derecho also hit Bureau and Will counties.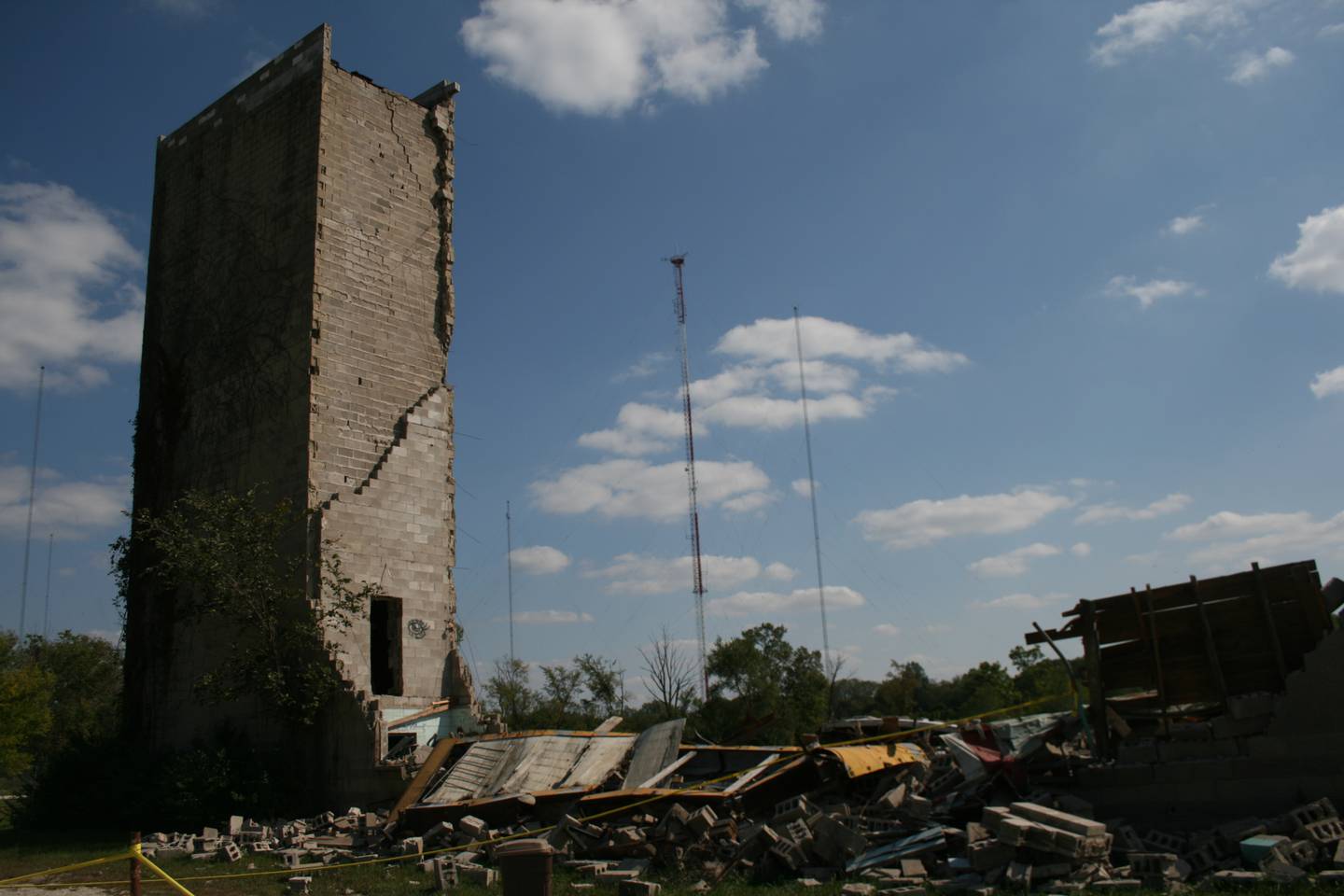 Since Wednesday's severe thunderstorms are forecasted late at night, Carlaw recommends checking the weather forecast often.
"You should have multiple ways to receive warnings, and a NOAA Weather Radio is a great idea," Carlaw said.
Starting Aug. 2, destructive severe thunderstorms, defined as storms with 80 mph winds and/or baseball-sized hail, will be added to the National Weather Service's Wireless Emergency Alert (WEA) system.
Destructive thunderstorm warnings will automatically activate a WEA on smartphones within the warned area.
For the local weather forecast and up-to-date information about severe weather, visit www.weather.gov.