DeKALB – The owner of a downtown building at the center of a debate about being bought and torn down by the city of DeKalb to pave the way for added parking is speaking out against the plan, while city officials say he's not being forthcoming.
The fate of the two-story, 18,000-square-foot building, 128-140 S. Second St., divided DeKalb city leaders when discussion arose at a June 26 City Council meeting. Discussion included the city's plan to use the legal powers of eminent domain to take the property from its owner surfaced. Both parties are speaking out again ahead of an expected Monday vote.
Negotiations between property owner Dan Sears of D-N-J Properties and City Manager Bill Nicklas date back to January, according to city documents.
"That appraisal is a joke," Sears said. "I was a lender for 20 years. I've reviewed thousands of appraisals. [It's an] absolute joke. But when they got it, they lowered the price, their offer to us."
City officials allege Sears did not allow an appraiser to enter inside his building earlier this year to conduct an appraisal at the city's request. Instead, an appraisal was commissioned by the city using "anecdotal information" about the building's interior, documents show.
On June 14, the city extended an offer of $275,000 to Sears for the property after an appraisal had valued the building at $243,000 April 28 by Anthony Uzemack of Appraisal Systems LLC of Park Ridge. According to city documents, the property owner had 10 days to consider the offer, but that window has since passed.
Sears admitted that the building is currently on the market for the sale. In January, when discussions with the city first began, the building wasn't listed for sale at the time, he said.
According to Coldwell Banker Realty, the sale listing price asks for $795,000 as of Friday, though lists it as contingent.
According to the city, Sears has since hired an attorney, Mark Doherty, to represent him during any subsequent interactions between the the city, which is represented by city attorney Matt Rose.
Talks between between the city and the property owner have since stalled, according to the city.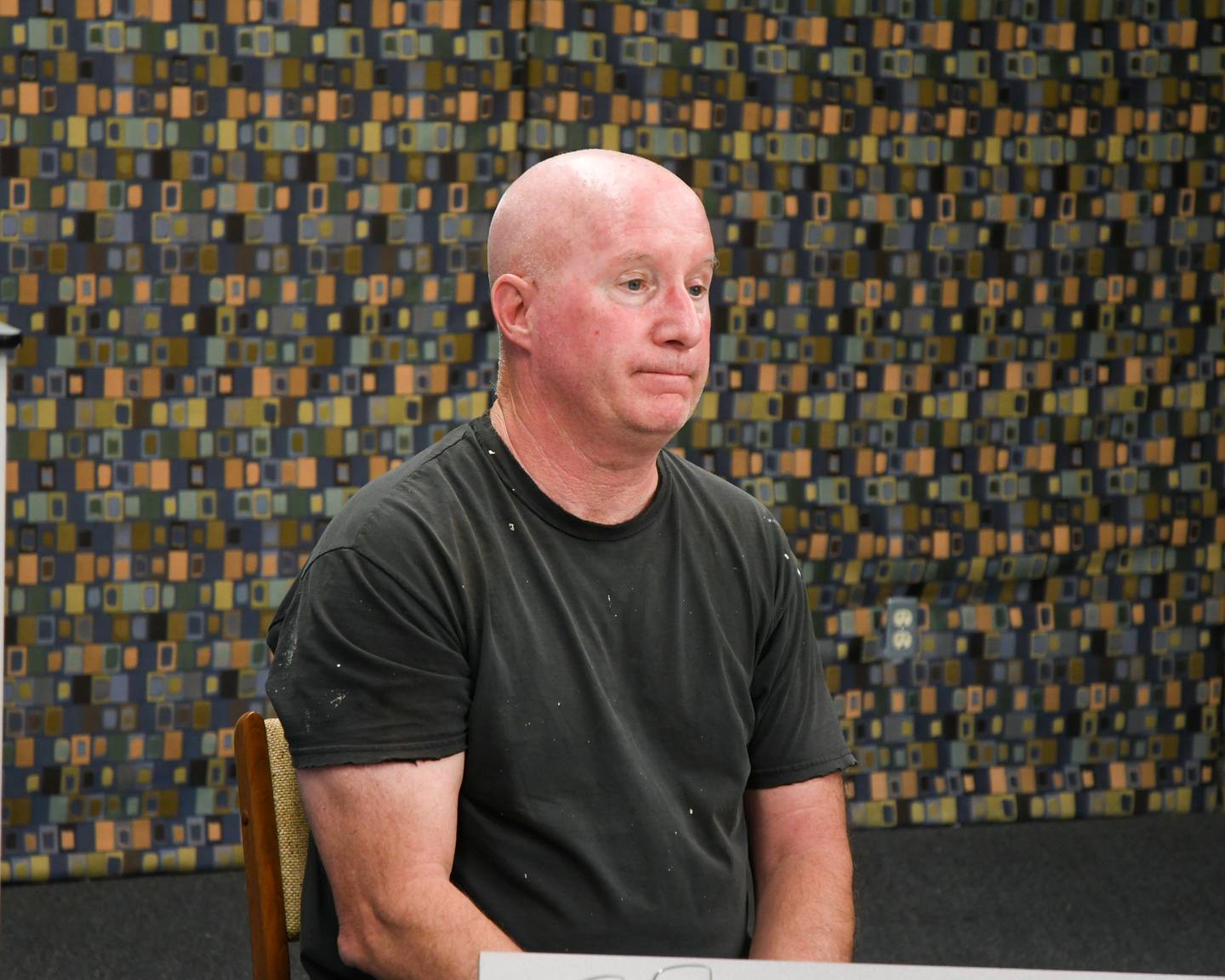 Nicklas said the city sees a need to exercise the legal powers afforded under eminent domain to acquire the property from its owner.
"For one thing, we're proceeding because we want to know what a fair value is and I don't know if the owner is interested in that but we're interested in that," Nicklas said. "The more substantial reason is looking, as you know, to continue to rejuvenate and revitalize the downtown. This is an area that would afford another 26 or 27 parking spaces, which are very much in demand particularly in the evenings. As the hospitality centers of the downtown, the restaurants and bars are doing very good business right now. We're trying to accommodate their customers."
Alderpersons John Walker, Scott McAdams, Mike Verbic and Carolyn Zasada were supportive of a motion to postpone discussion and potential action to condemn the property at a recent council meeting. Alderpersons Barb Larson, Tracy Smith and Greg Perkins were the dissenting votes.
Mayor Cohen Barnes recused himself from the vote and discussion because he owns the building which houses his business Sundog IT at 230 E. Lincoln Highway. The building is in the city's tax increment finance (TIF) district.
Sears alleged, however, city leaders may have other motives for wanting to purchase his building. Barnes refuted Sears' claims.
"He's being disingenuous," Barnes said. "The city, even before I became mayor, wanted this building. This started before I even became mayor. So, the city all along wanted to remove that building because it is in complete disrepair, it is falling apart and it is an eyesore in downtown."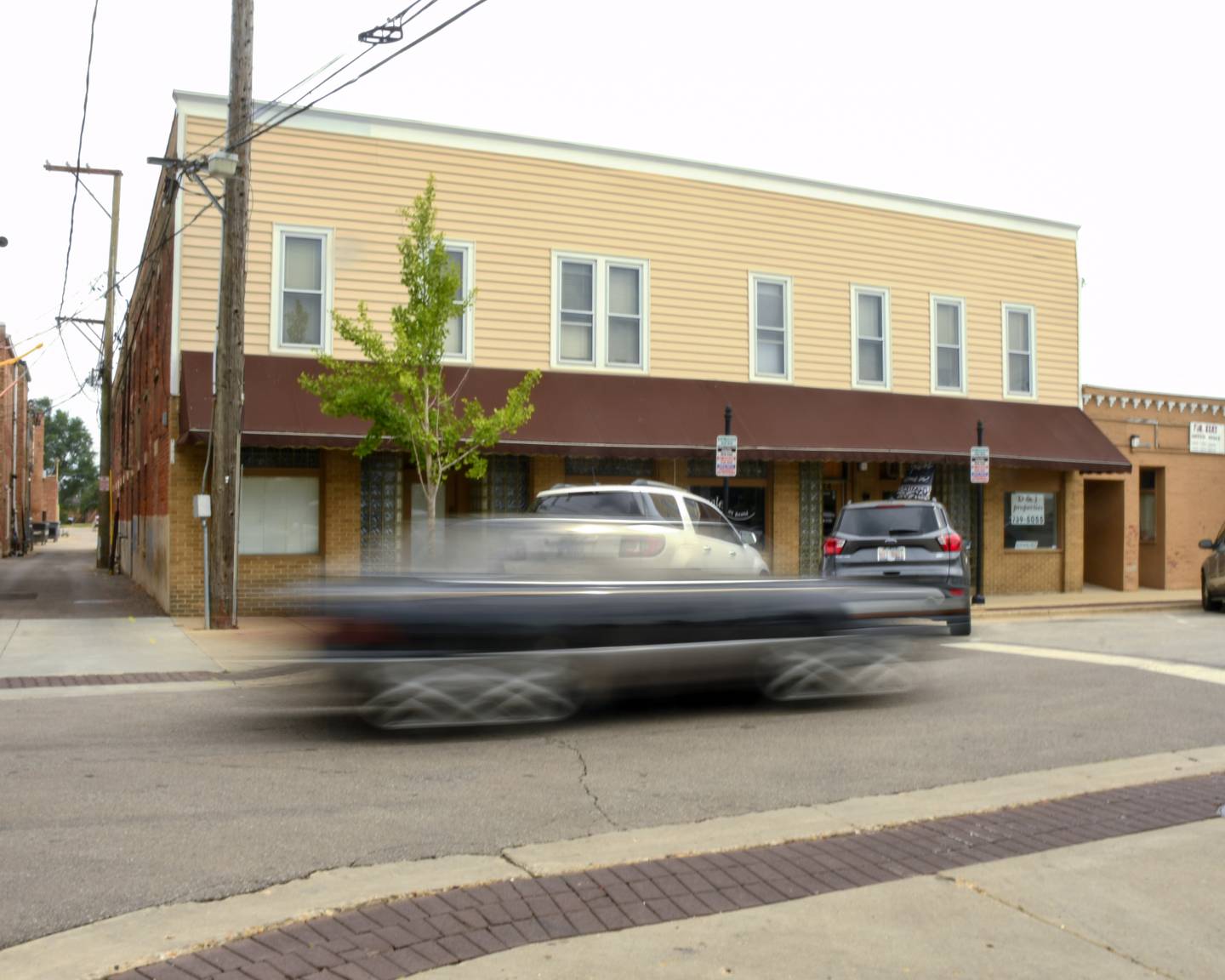 Jennifer Boddy, a tenant of Sears who runs Tangled on Second out of the building in question, said she's not on board with the city's plan as it's been presented to her to this point.
"My heart breaks about tearing it down," Boddy said. "I do hope for compensation if it comes to that."
Under the city's plan, however, Boddy and her business would be compensated for any relocation she would need to make, should the proposal move forward, documents show.
If Boddy had to relocate her business, the city of DeKalb would offer her a relocation package including first and last month's rent, moving expenses, and reimburse improvement costs she may have incurred while renovating her space for her business, according to city documents.
Boddy said she takes comfort in knowing how loyal her clients are. She said she would find it heartbreaking if she had to leave her salon, but she knows she wouldn't have a choice.
Sears said he is the owner of five of other buildings in town as well.
"I'm a 62-year-old man. I'm not going to work forever," he said. "I'd like to retire. What I'd really like to do is sell this one last."
Sears said feels he's been bullied by the city.
"They [the city] don't want me to sell this building to anybody else and they'll do whatever it takes to stop me," he said. "I have no legal responsibility to disclose that to people who are interested in this building at this time. But if they file an eminent domain proceeding against me, I have to disclose it."
When asked why the city is pursuing acquisition of the property through condemnation now that it's on the market for sale, Nicklas said the city's plan hasn't changed.
"The reasons don't change," Nicklas said. "I don't know if he has a contract or not. He's in one breath said he does, and in another breath said he doesn't or it's not a serious contract. So, I don't know what that means. Only he can answer that."
Further discussion and potential action on an ordinance authorizing acquisition through condemnation is expected at the City Council's July 10 meeting.
This story was edited at 11:15 a.m. Monday, July 10 to correct an earlier version which misstated how many downtown buildings DeKalb Mayor Cohen Barnes owns.