DeKALB – A longtime fixture in the DeKalb area community is the likely successor to represent DeKalb on the DeKalb County Board after the seat recently was vacated.
Neill Mohammad, former representative for DeKalb County Board District 9, which includes the city of DeKalb, said he resigned from his seat effective Sept. 30. He confirmed that Ellingsworth Webb, a DeKalb resident who has been active in community service for decades, will be nominated as his successor during this week's County Board meeting.
Mohammad said he recently got engaged to his fiancée and relocated to Las Vegas, since his fiancée and her children live ful-time over there. He added being involved in DeKalb County politics "really was a privilege," especially with the county's involved constituents.
"It was a hard decision. It was hard to walk away from County Board and that public service," Mohammad said. "I think it's really important and I had a good time doing it."
Mohammad said County Board members are set to vote on whether they accept the nomination of Webb taking the District 9 seat during the 7 p.m. Wednesday County Board meeting at the legislative center, 200 N. Main St. in Sycamore.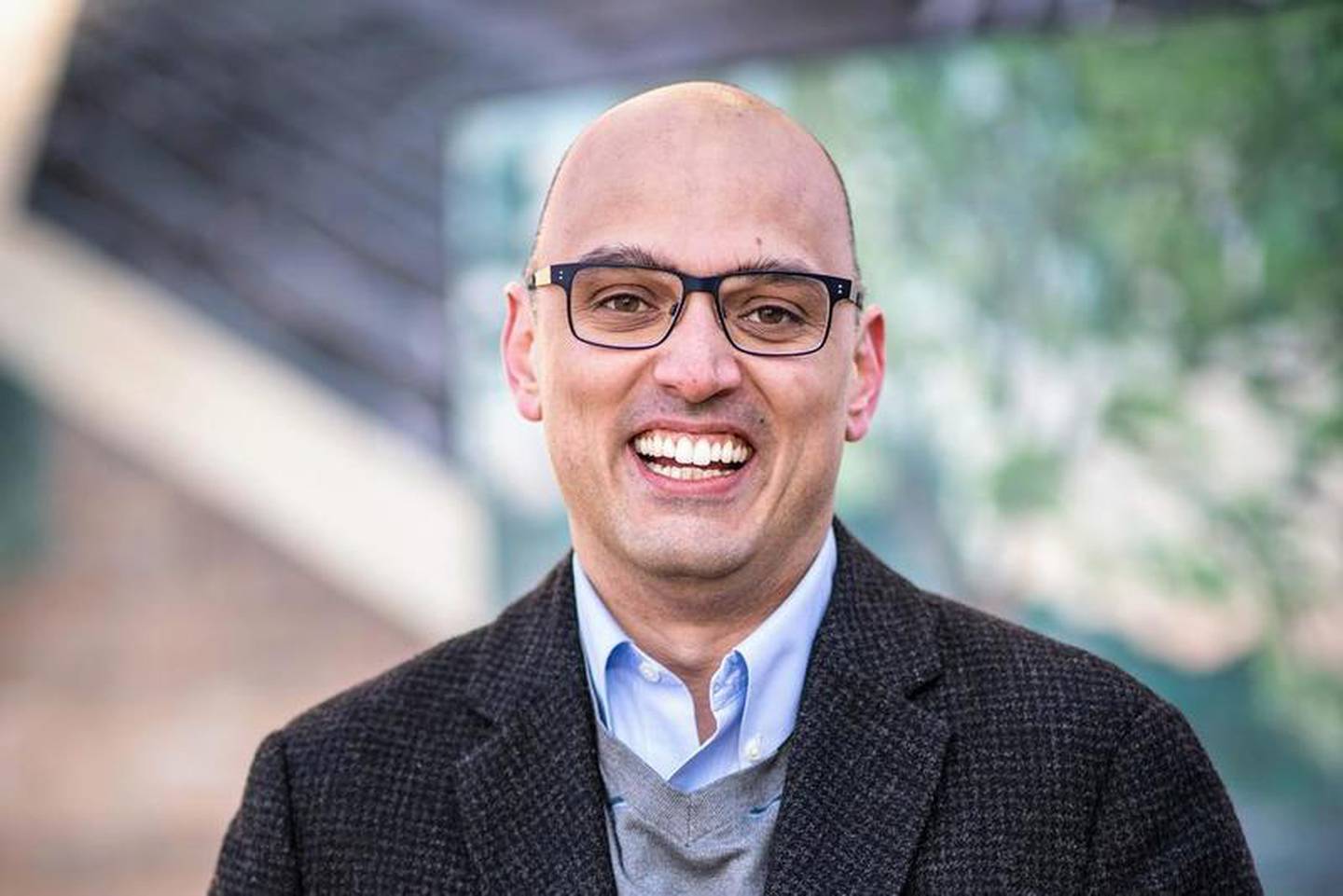 Webb said he heard recently that Mohammad relocated to Las Vegas. Shortly thereafter, Webb was nominated by the DeKalb County Democratic Party to be appointed to the seat.
"And so I've been learning as fast as I can," Webb said.
Webb has been involved in several local organizations and community groups, he said. He's the board treasurer of DeKalb County Community Gardens. He works with the Belonging initiative with the city of DeKalb and Northern Illinois University, and previously has worked with the DeKalb County Youth Services Bureau.
He said he started to warm up to the idea of serving on the County Board after talking through the decision with friends and family.
"It's just a continuation of things I currently do to help make the community better," Webb said.
Webb – who also has taken part in recent Annie Glidden North neighborhood meetings addressing issues such as public transportation access and crime – said he also will take over Mohammad's county committee assignments to the health and services committee and law and justice committee.
"I'm glad I have those two," Webb said. "Those are the two I would have chosen for myself if I could."
Mohammad said he has gotten to know Webb, who has been involved in the community for about 40 years, over the last couple of years at various local political events. Mohammad believes the county would be "in good hands" if Webb is appointed.
"When he was willing to serve, I was very grateful and enthusiastic," Mohammad said. "I think he'll be a great representative."