SYCAMORE – The DeKalb County Board this week gave its preliminary approval for U.S. Cellar to lease a property in the city of DeKalb to build a new telecommunications tower.
Before U.S. Cellar officially enters into a lease agreement with DeKalb County, the company will seek the approval of the city of DeKalb government to build the telecommunications tower within the city.
"Even with the board's approval ... U.S. Cellular would still need to approach the city of DeKalb for a special-use [permit] in order to construct a cellular tower. And so that would be the next step before anything is constructed," DeKalb County Administrator Brian Gregory said during a March 8 meeting of the DeKalb County Board Committee of the Whole.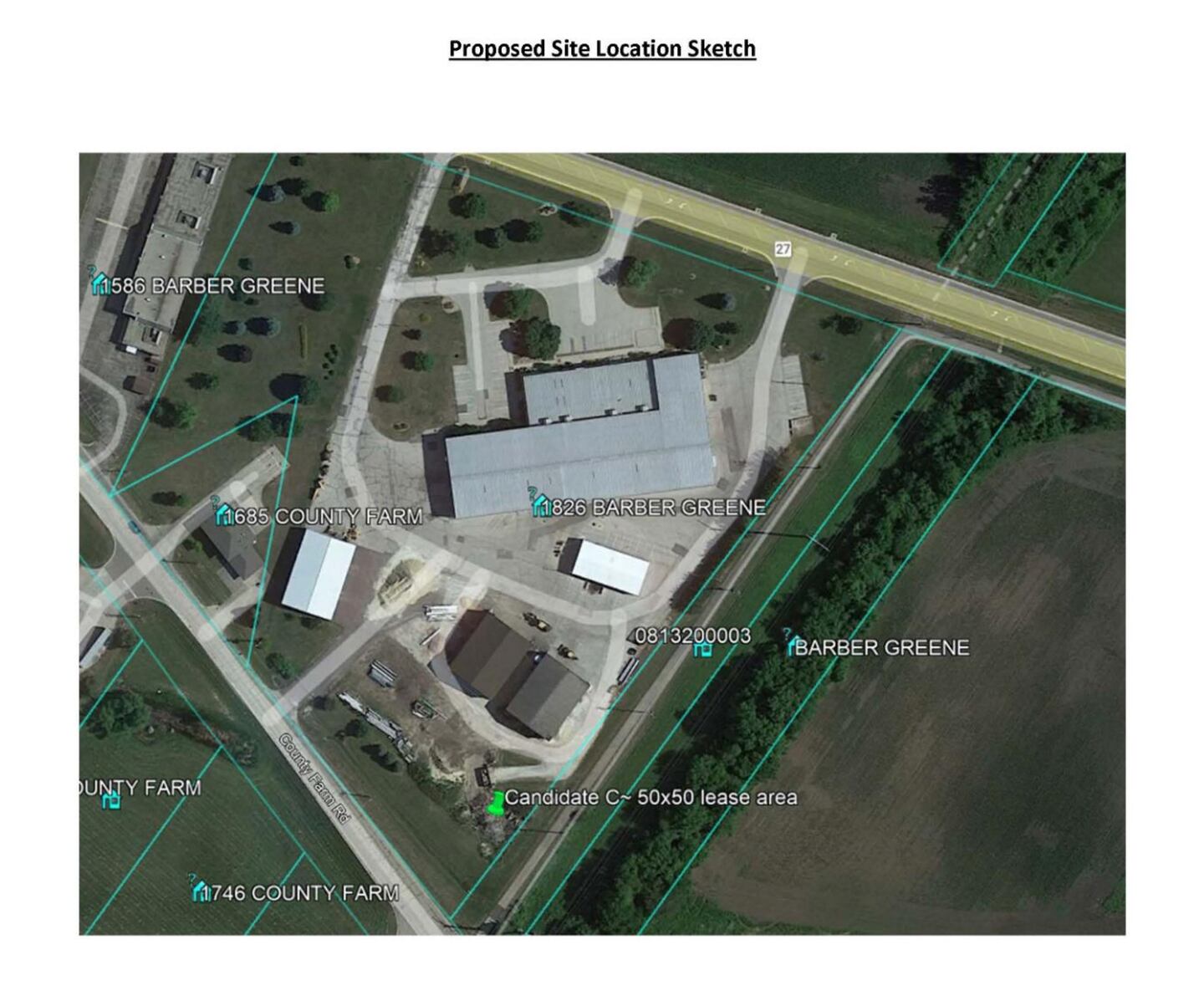 According to the letter of intent, U.S. Cellular would rent a plot of land measuring 50 feet by 50 feet at 1826 Barber Greene Road in DeKalb for five years with 20 renewal terms, each for five years. Signed on behalf of U.S. Cellular by Missy Holcomb, the letter of intent proposed a monthly rent of $2,083, which could increase annually by 2.5%, according to the Feb. 24 letter.
During a December 2022 Facilities and Technology Committee meeting of the County Board, Gregory said the agreement could generate about $25,000 a year in revenue for the county. Gregory said the money the county will receive is in line with other communities that have leased land to telecommunication companies for cell towers.