SYCAMORE – The DeKalb County Board and State Rep. Jeff Keicher, R-Sycamore, have come out in opposition to a law headed to the governor's desk which would restrict the ability of Illinois municipal governments from legislating solar and wind farms.
If signed into law by Gov. JB Pritzker – it's already passed both houses of the General Assembly – the bill will restrict the ability of Illinois municipal governments to set community regulations for things such as solar panels or wind farms. The bill would instead crate statewide standards under which all wind and solar developments would need to operate.
The DeKalb County Board this month passed a resolution opposing House Bill 4412, which would limit municipal control over regulations related to solar and wind farm developments.
DeKalb County Administrator Brian Gregory called the bill disappointing, saying it takes away from local control. He said it could place municipalities in legal trouble.
"It sets us up potentially for litigation and additional liability," Gregory said. "And that's a bit disappointing in this legislation."
Gregory said the bill does have a veto provision that would allow counties to support or deny projects.
"If someone came in with a project that was fully compliant with all of the state's rules, which are now required that the county adopt, they become our rules, and if we say no to that project we have concerns about the liability of that," Gregory said. "So if someone's coming in and they're complying with all the rules, it's very difficult to say no to a project."
Wind and solar farm regulations have been at the center of County Board policy debate for years.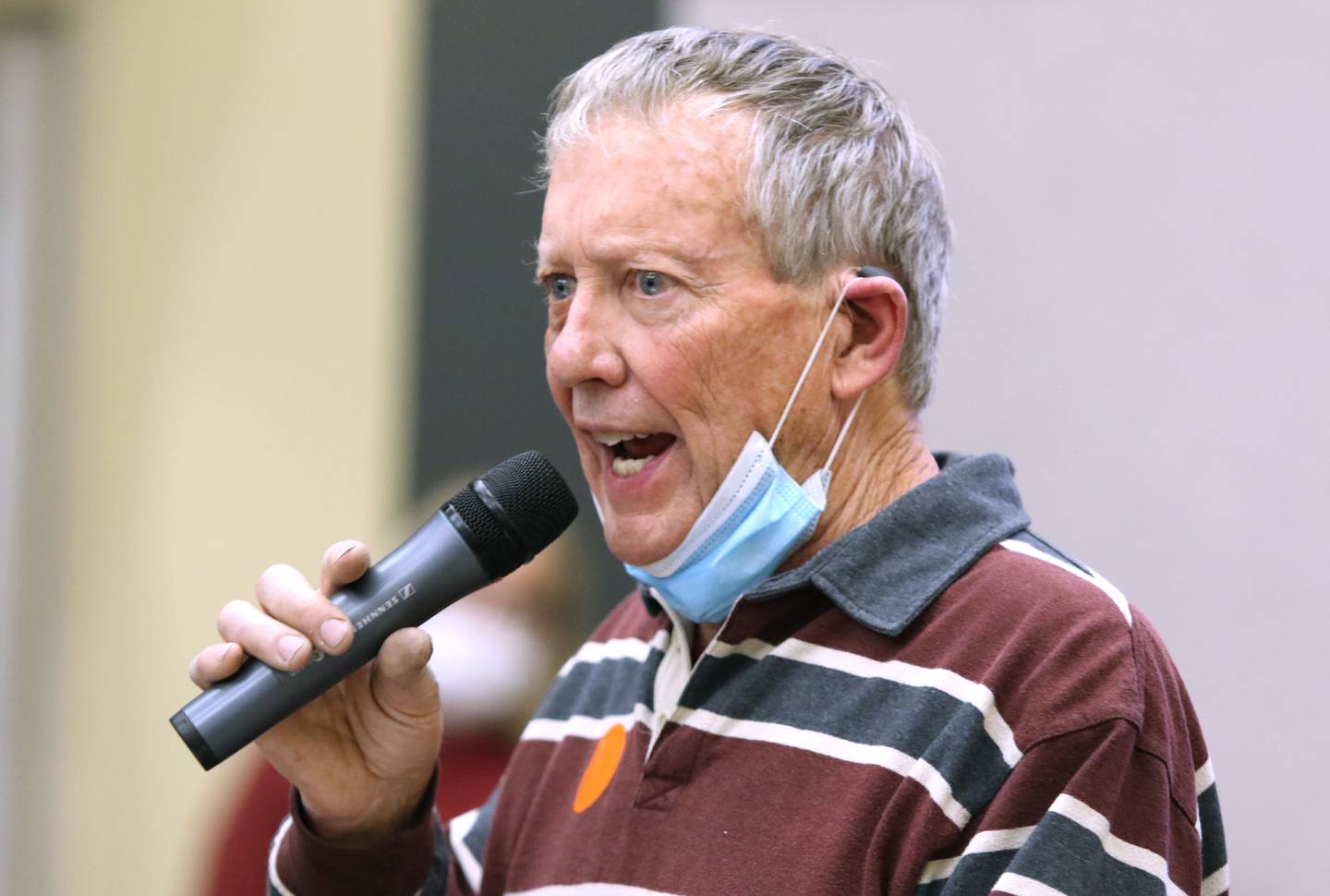 On Nov. 21, 2018, the County Board approved an ordinance measure that stipulates minimum setbacks to how close commercial wind energy facilities can be to other parcels.
On Oct. 19, 2022, the board backed an ordinance update that established zoning requirements for solar energy development, including stipulations of minimum setbacks for solar projects.
DeKalb County solar developments built on 12 acres of land or less must be set back by 300 feet from property lines, according to the updated code.
Under the legislation set to be signed by Pritzker, a wind turbine tower would need to be set back a distance of more than twice the length of the turbine's blade tips to nearby structures.
The bill also would require commercial solar energy facilities to be 50 feet from any nearby properties. Solar panels also would be restricted to heights of 20 feet or fewer from the ground.
If the bill becomes law, counties with existing zoning ordinances that don't line up with the new law would need to approve amendments to remedy those differences within 120 days of the legislation going into effect.
Keicher also said he opposed the legislation, saying he's concerned about property owners around the region.
"I argued strenuously against passage of this bill because rural property owners in Illinois deserve to have their rights respected when it comes to siting of wind turbines that affect their land," Keicher said in a news release. "The situation makes it nearly impossible for neighboring landowners to sell their home or their property. This legislation contains no protections for farmers and rural landowners in Illinois."
John Lyon, who has been an outspoken critic against solar farm developments in DeKalb County in recent years, thanked the board for opposing the bill.
"The important thing is that these County Board members were elected to represent DeKalb County, and they know best for what's going to go on in DeKalb County, not the people from Chicago who promoted this bill," Lyon said. "We want each county to be able to govern for their people who elected them and that's the whole problem with this thing."