HINCKLEY – A Hinckley Big-Rock School District 429 bus driver was cited by police for failure to yield before a crash that resulted in the bus overturning with six students aboard Tuesday morning, authorities said.
No injuries were reported in the crash, which also involved a 2013 black Ford pickup truck driven by a 26-year-old Sandwich woman. The students were released to their parents that morning, DeKalb County Sheriff Andy Sullivan said.
The pickup truck's driver also was not injured in the crash, which happened about 7:30 a.m. near the intersection of Somonauk Road and Shabbona Grove Road in rural Hinckley, Sullivan said.
Elizabeth A. Fox, 53, of West Hinckley Road in Big Rock was cited for failure to yield at a stop intersection, according to an afternoon news release from the DeKalb County Sheriff's Office.
Fox allegedly drove the school bus through the intersection, "causing a collision with the pickup," according to the release.
The crash caused the school bus to turn onto its side, blocking the road briefly Tuesday morning. Crews were called to remove debris and the school bus. Roads reopened about 10 a.m.
Both drivers were reportedly wearing their seatbelts.
The bus was carrying two Hinckley-Big Rock High Schools students, one students from the district's middle school and three students from the district's elementary school, police said.
Hinckley-Big Rock Superintendent Travis McGuire said he was grateful that no injures came of the collision.
He said district staff members were on hand at the scene after the crash to communicate with families and students impacted.
"We're just very thankful that no one was injured during the accident," McGuire said. "Also very thankful for our first responders. They were very swift in their response and the action they took. ... Our staff who responded on scene did a great job."
Sandwich police also responded to the crash.
Police closed down Somonauk Road to southbound traffic from Illinois Route 30, Sullivan said. Police also stopped northbound traffic at Somonauk and Chicago roads.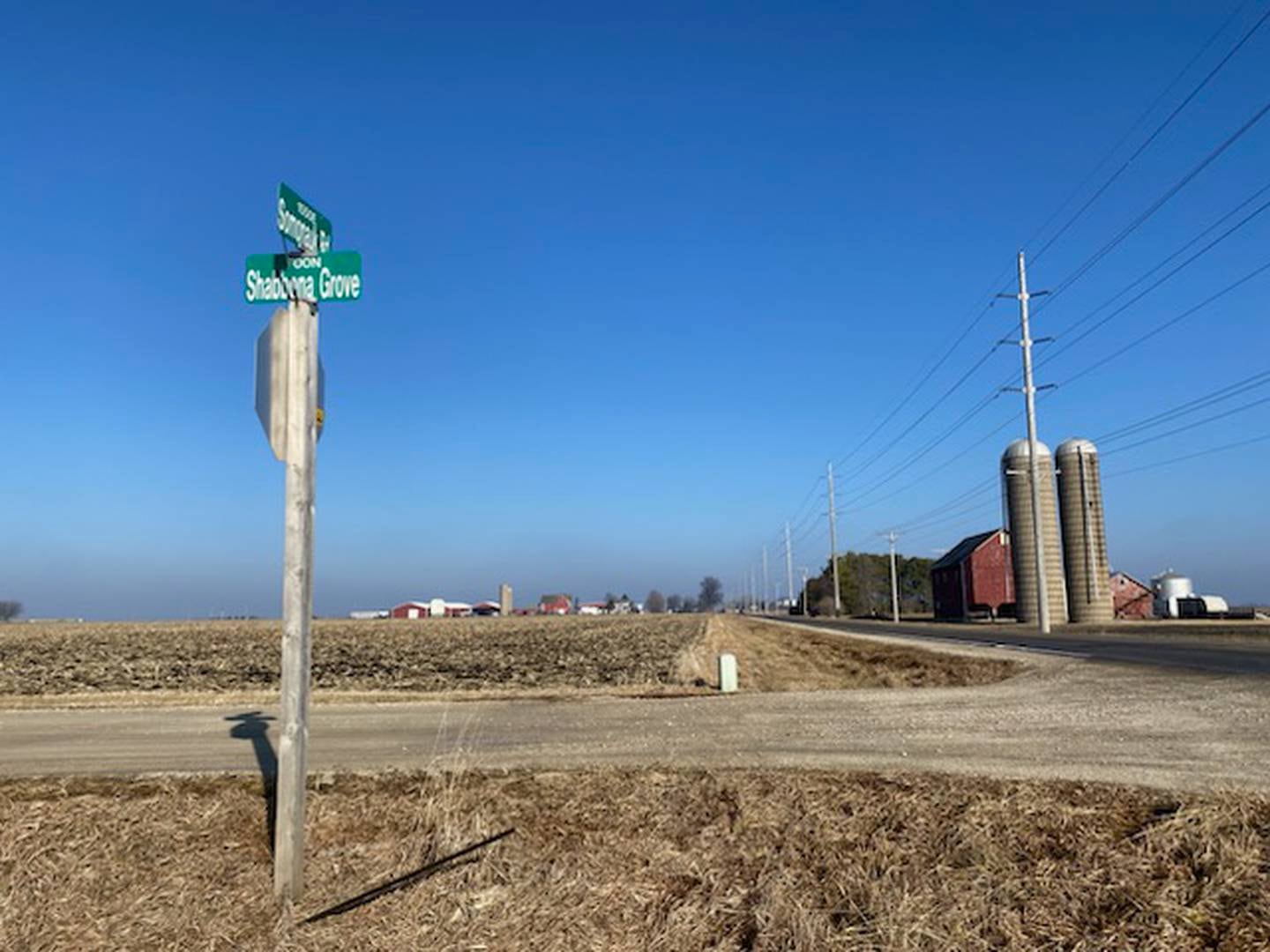 This story was updated on Jan. 9, 2023 to correct a traffic citation that was misstated in an earlier version, and clarify the lede. Fox was cited for failure to yield at a stop intersection.