SYCAMORE – A developer is asking for Sycamore city support to build a 40-townhome condominium complex on Hathaway Drive near the city's south side, according to city documents.
Developer Tom Weaver's name – also attached to a proposal to turn the former Midwest Museum of Natural History into a banquet hall and event center – is also connected to a residential development request expected to go before the Sycamore Planning and Zoning Commission during a special meeting set for 6 p.m. Monday.
According to city documents, Weaver and Kurt Kozlowski, of Home Run Properties, want to build 10 four-unit townhome buildings – with 40 total townhome units – at 1235 Hathaway Drive, in the residential neighborhoods behind Peace Road near Sycamore's south side.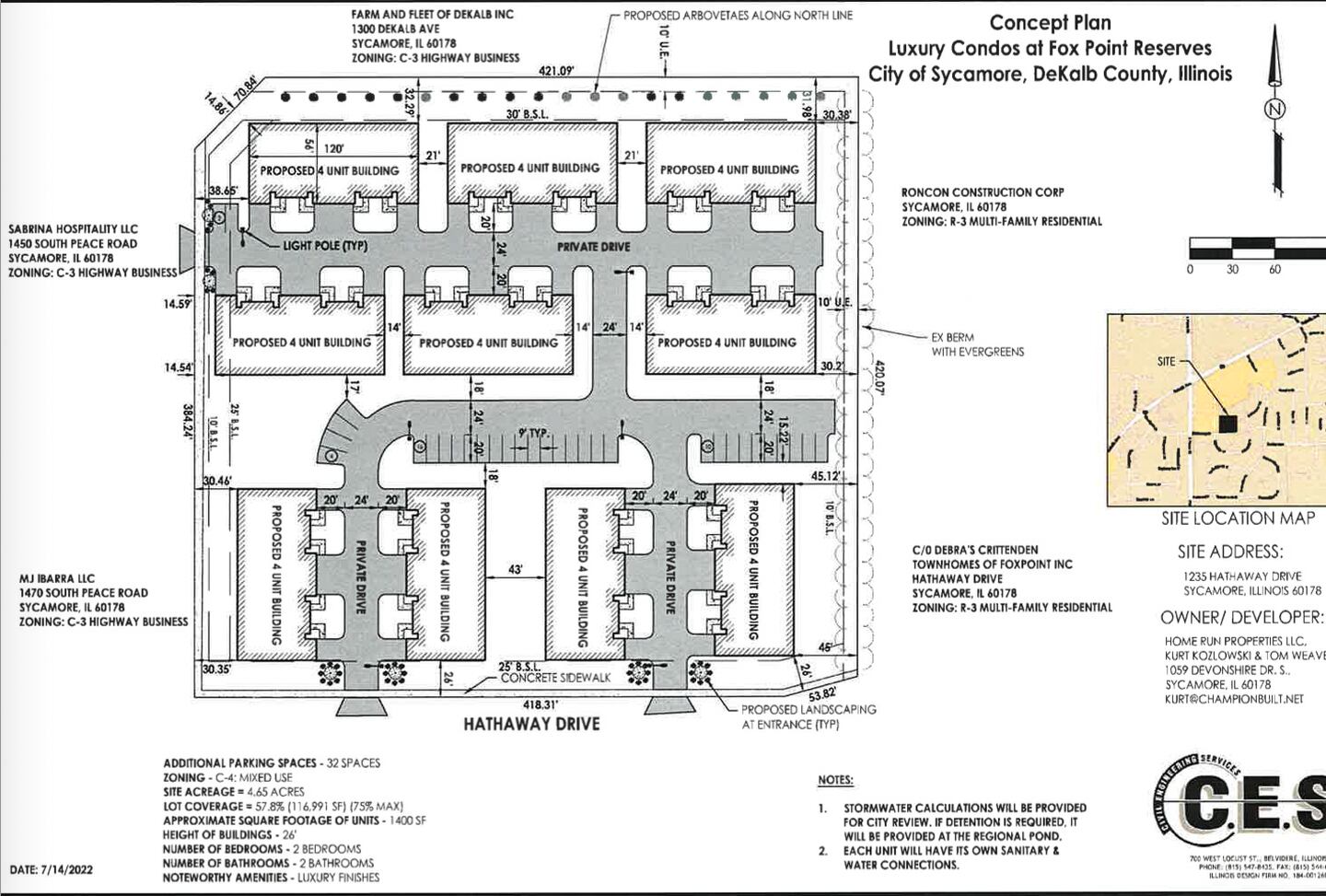 The developers are under contract to purchase the 4.65-ace site already, where the townhomes would be built, documents state.
The townhomes would be single-story with 1,400 square feet o living space, two bedrooms, two bathrooms and one-car garages with "luxury amenities" throughout, according to the proposal.
The developers are asking Sycamore to rezone the properties and allow for the townhomes to be built.
The townhome development would also include a Home Owner's Association, documents show.