SYCAMORE – Despite dissent voiced by several residents and a circulating petition, a new towing company won unanimous approval from the city council Monday to operate in Sycamore.
After postponing the final decision during its June 30 meeting, the Sycamore City Council unanimously (8-0) approved a special use permit for Lovett's Rite-Way Rebuilders Inc. at 531 E. Sycamore St. Business owners currently operate a second location called Lovett's Towing & Recovery at 1837 E. Lincoln Highway in DeKalb.
The Sycamore facility will consist of a towing service with on-site vehicle impoundment, according to the development proposal, which has over the past month been the center of some controversy in the city.
Surrounding Sycamore residents put their voices together in a petition which was provided to city officials prior to the meeting, according to Sycamore city documents. The petition was signed by 23 residents and stated "the operation of a towing facility in this neighborhood will be detrimental to the safety of the residents."
Petitioners said they also were concerned about whether the facility would impact surrounding property values, impact traffic patterns or lead to "unsightly" fencing and increased noise in the area.
"The operation of a towing facility engaging in relocation activity will bring people to the residential area that may possess a less than positive demeanor," according to the petition. "This towing company has a history of dealing with or causing its patrons to be aggravated or disgruntled."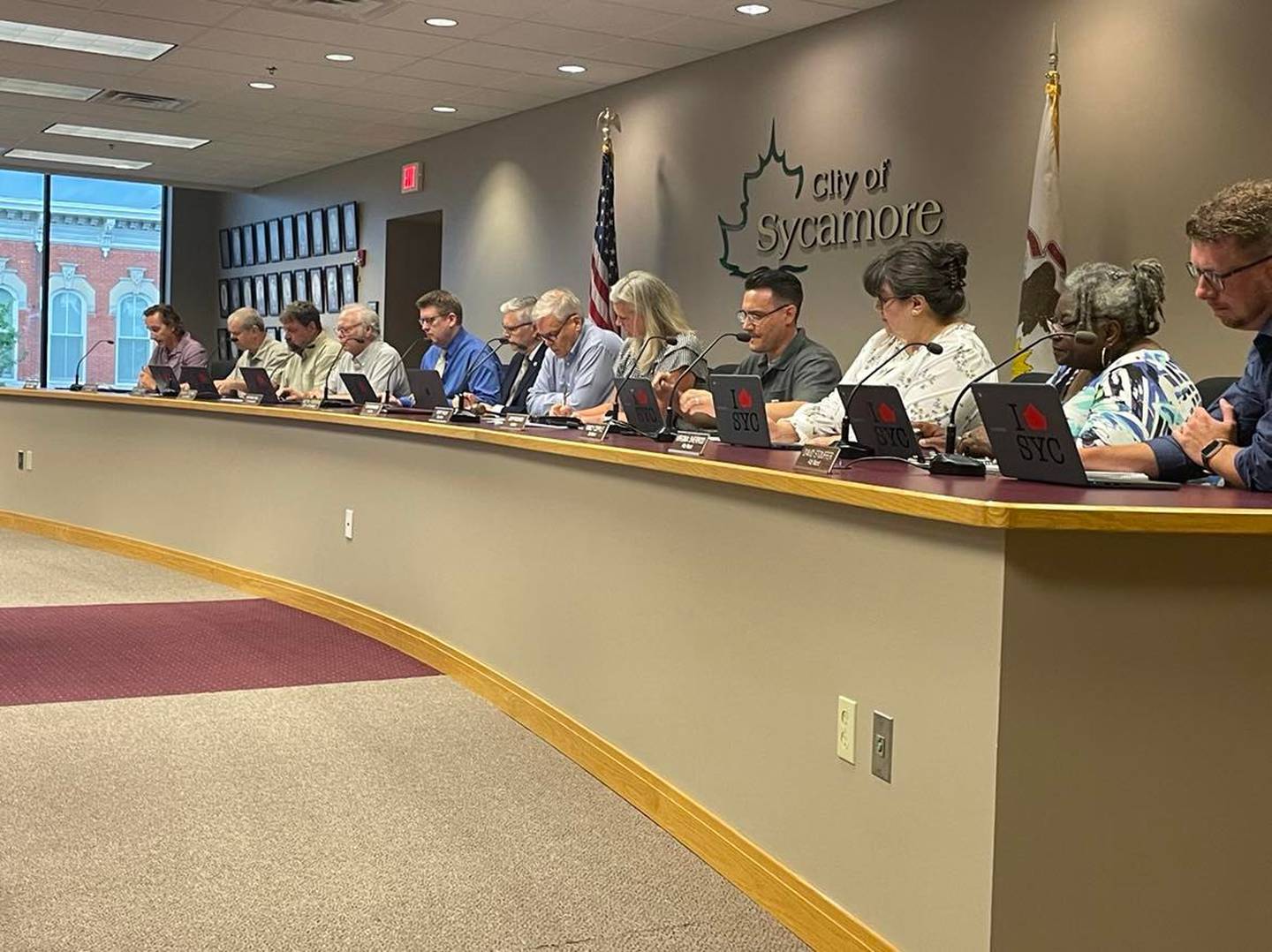 Adam Benn, who co-owns a separate towing company, Accurate Towing & Recovery, said he was a former tenant at the East Sycamore Street location and is concerned about potential flooding from the Kishwaukee River. He and his business partner decided to instead operate their shop on State Street.
Shannon Lovett – who purchased the property in March, according to city documents – said the site in question is a secondary location for Lovett's.
Lovett said flooding coming to the towing year was a big concern.
"First and foremost, I want apologize for the gravel coming in," Lovett said. "We were unaware that we needed a building permit to do gravel work in this flood area."
Lovett says he has been working with John Sauter, city director of building and engineering and Mark Bushnell, city engineer, for storage and retention plans.
"Prior to purchasing the property, I spoke with some city of Sycamore staff letting them know that we are more than willing to spend our own money to build detention in all of the green space around the property to try and mitigate flooding in the area," Lovett said.
Third Ward Alderman Jeff Fischer asked whether Lovett had plans to relocate vehicles in the lot if it rains.
"Obviously flooding you usually know ahead of time," Fischer said. "Hey, it's raining. It's going to rain for a while, and so you got to get to that point. Is there any plan that Mr. Lovett would have to either evacuate cars or do you not do that?"
"Yes," Lovett said. "If it comes down to that we have about 10 acres in-pound in DeKalb. ... We would just relocate the vehicles."
According to city documents, Lovett must provide final storage development plans to the city no later than Aug. 1, and excavation of the site subject to city inspection no later than Oct. 1 in order to operate.