Enter to win $150 worth of prizes!
---
Enter to win a FREE week of Camp!
---
---
Honor your 2022 graduate in our showcase!
---
Read our special edition.
---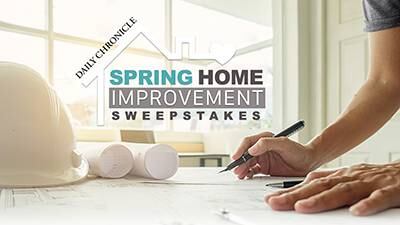 IT'S HOME IMPROVEMENT TIME! Enter for a chance to win $100!
---
---
Sign up for the Daily Chronicle morning newsletter, breaking news, online newspaper and more. Click Here to sign up!
---
You could win a $100 gift card!
---