MAPLE PARK – Brian Claesson wants to see what the Kaneland girls basketball team can do with a fast-paced tempo this year.
Taking over a program that went 18-13 last season, the first-year coach said he plans on speeding things up for the Knights and installing things the team is not used to.
"It kind of started off rough the first couple weeks," said Claesson, a nine-year assistant on the boys team at Kaneland. "But there's been so much improvement, probably the last four or five [summer] games, that we've seen. That's with a lot of our girls, we have a lot of softball girls and soccer girls, so we don't have our whole team there."
Between workouts and summer league games, the Knights have had time to get up to speed well ahead of the 2022-23 season. Claesson said the players are young this year and eager to learn.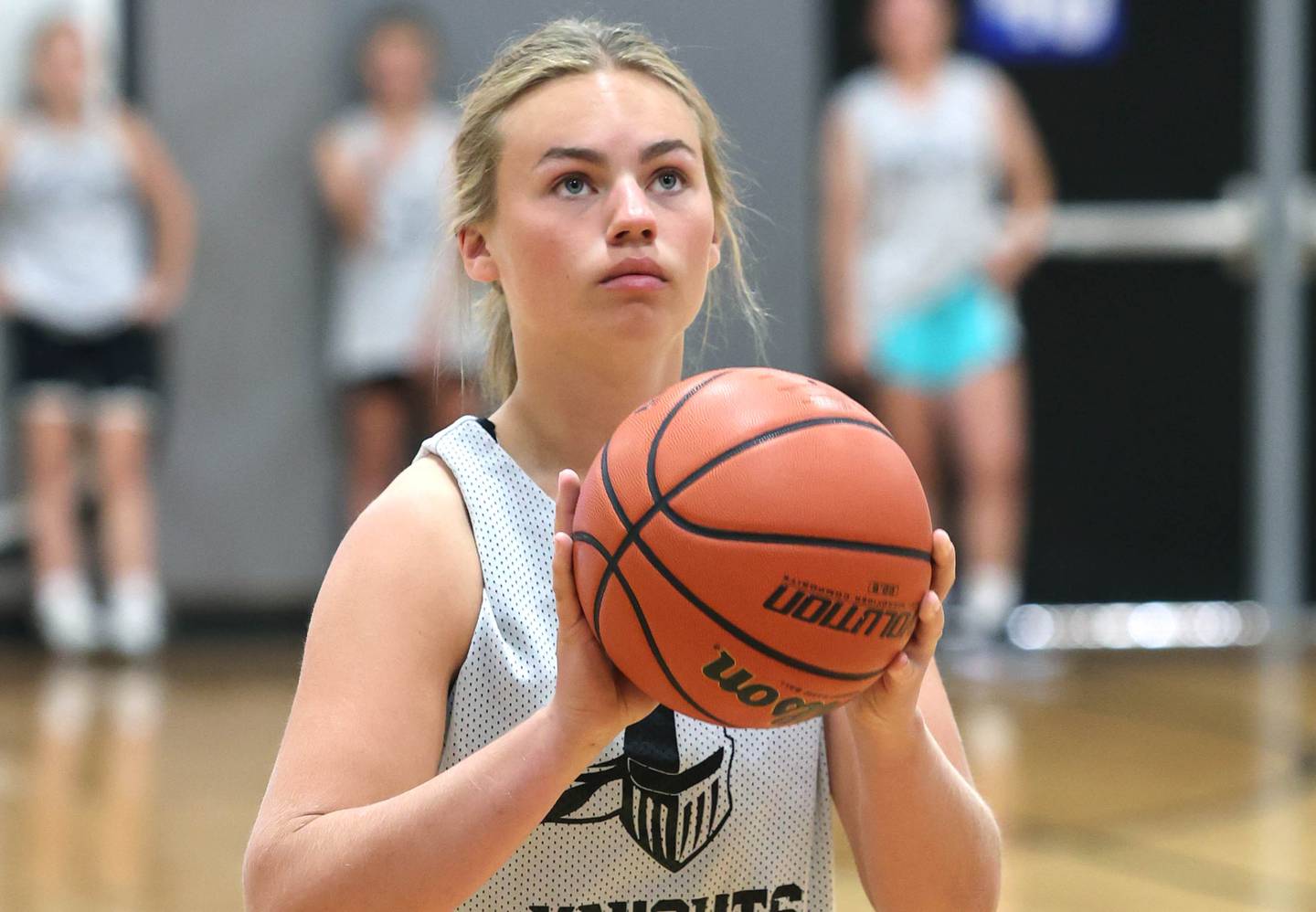 Junior Berlin Ruh said the team is looking forward to practicing.
"I feel like all of us have a great attitude with playing faster and being more fast-paced," Ruh said. "That's the type of coaching we wanted, and stuff like that. I feel like we play sports that are very fast-paced, so we all have a great attitude about it."
Five seniors graduated last from last season but the team returns some players who saw heavy action, including current senior Katharine Marshall and junior Alexis Schueler. Claesson said sophomore Kendra Brown and senior Kailey Plank should also have a big impact, along with Ruh.
Ruh said the chemistry this year has been great, and Plank said the team is looking forward to the opportunity to get out and get running.
"We like to push it up and down the court," Plank said. "It's a lot more fast-paced, which we'll have to adjust to that, but it will be good in the long run."
Claesson said the team is working hard and is exciting to be around.
"We're going to try to play a lot more fast paced type of game," Claesson said. "We're pressing, kind of spacing the floor. Our offense is a little different than what they've been doing. It's a little adjustment there, and they're starting to see it."