Kaneland
Coach: Ernie Colombe (3rd season)
Last season: 9-6
Top returners: Troyer Carlson, so. (G); Jacob Harrison, sr. (G); Johnny Spallasso, jr. (G)
Key newcomers: Gevon Grant, jr., (G); Parker Violett, so. (F)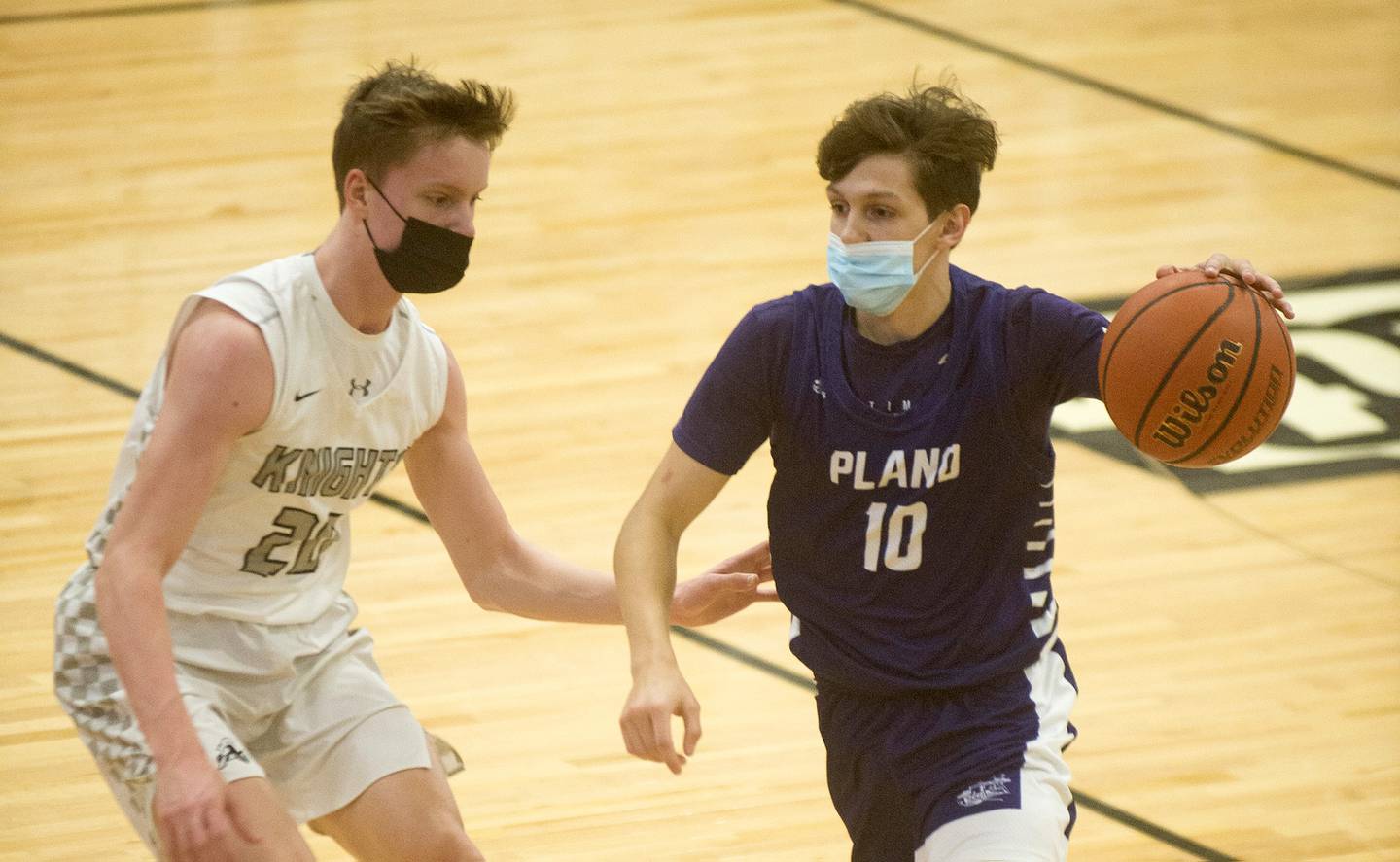 Worth noting: The Knights have almost an entirely new team this year but have depth across the board with two-way players. … Kaneland boasts a strong senior unit, although they didn't play much because of the pandemic last year. … "This is a very unselfish group," Colombe said. "We have multiple guys capable of leading the way on any given night."
La Salle-Peru
Coach: Jim Cherveny (11th season)
Last season: 8-4
Top returners: John Riva, sr. (G); Michael Jereb, sr. (F); Sean Whitfield, sr. (G); Josh Senica, so. (F); Ozzy Hernandez, sr. (G)
Key newcomer: London Cabrera, jr. (G)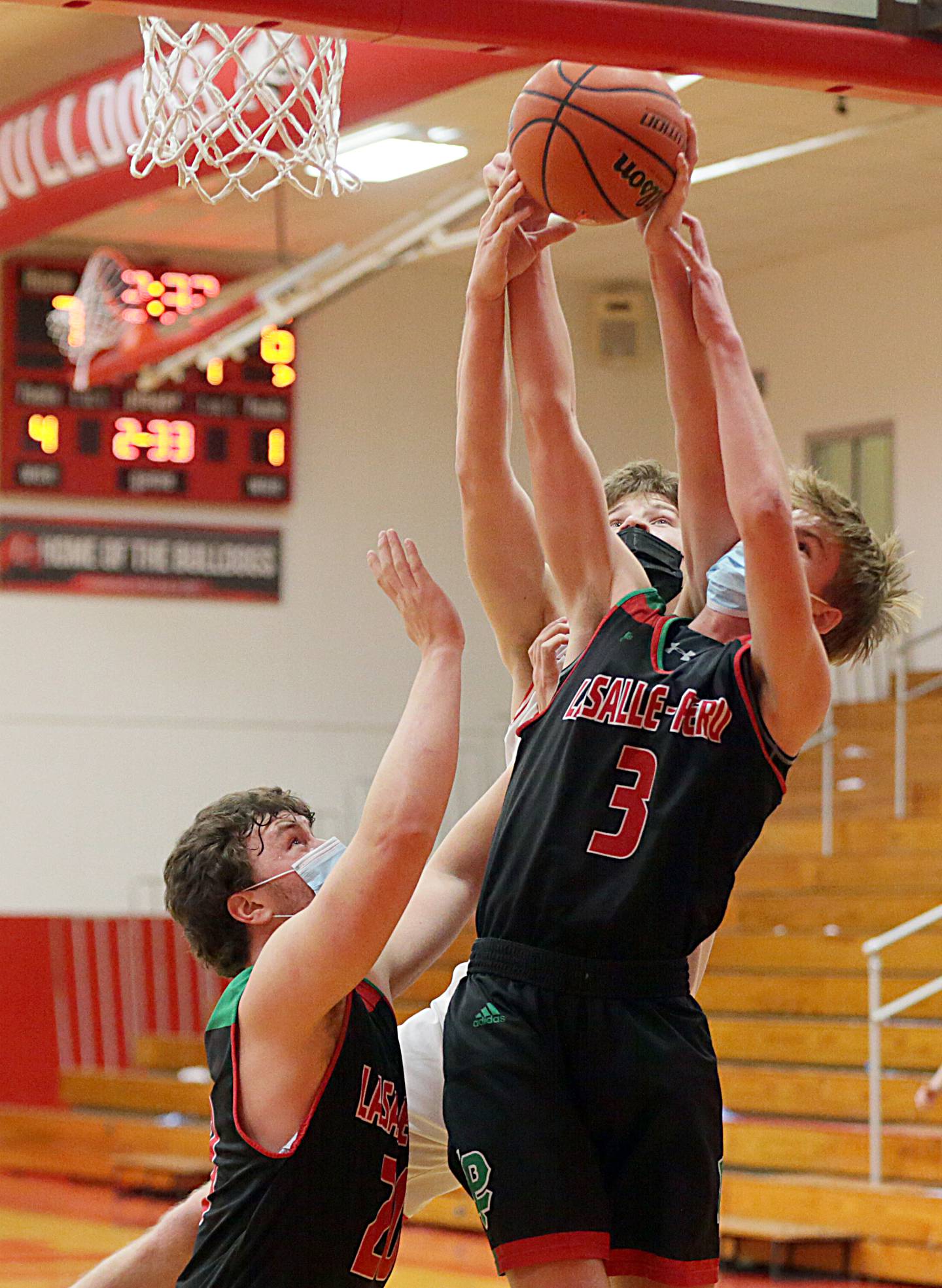 Worth noting: The Cavaliers are loaded with experience with 10 seniors on the roster, led by three-year varsity players Riva, Jereb and Whitfield. "I think our experience is going to help in various ways," Cherveny said. "Not just with tempo and style of play but leadership-wise." … Riva is the team's leading returning scorer after averaging 10.9 points a game last season. He'll look to help L-P make up for the graduation of 1,000-point scorer Drake Weber. … Senica will provide a presence inside on both ends of the floor after playing on the varsity last year as a freshman. "Josh has the ability to really dominate down low," Cherveny said. "It's going to take 100% concentration for 100% of the game, but he has the ability to really make a difference underneath. He has the ability to block shots. He can score up at the rim. If the defense collapses, he can kick it out, and we have some guys who are skilled who can shoot the ball."
Morris
Last season: 4-7, 4-6 Interstate Eight
Top returners: Myles Johnston, sr. (12.2 ppg, 4.4 apg); Zach Romak, sr. (6.9 ppg, 4.9 rpg); Henry Hansen, sr. (3.6 ppg, 3.0 rpg); Aidan Romak, sr. (2.1 ppg); Cam Hatcher, sr.; Matt Munsell, sr.; Grayson Weber, sr.
Key newcomers: Ashton Yard, jr.; Jonah Williams, jr.; A.J. Zweeres, so.; Gage Phillips, jr.; Luke Brown, jr., Jack Amiano, jr.; Dominic McKim, sr.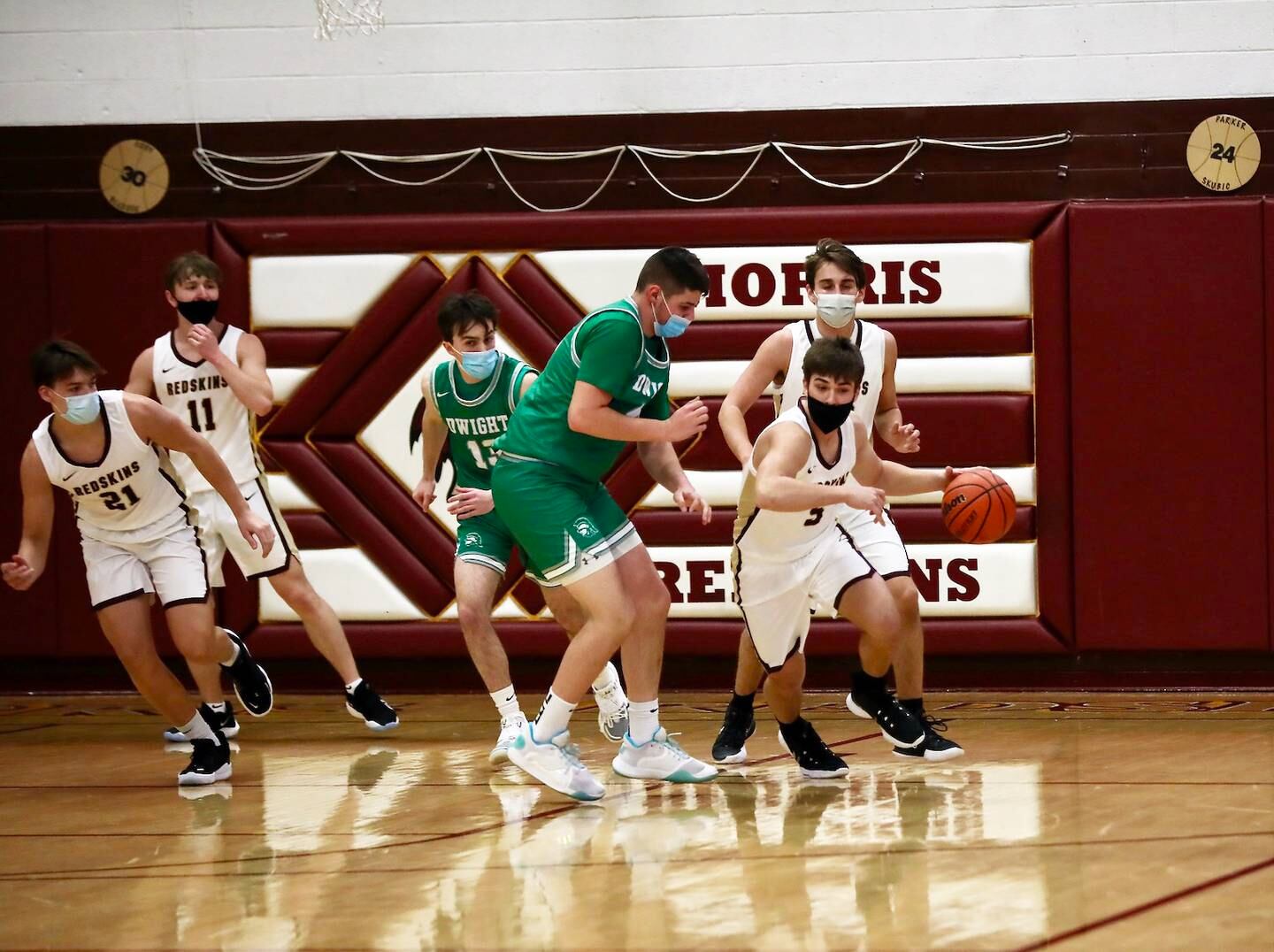 Worth noting: Johnston will miss about five weeks because of a lingering injury from football season. He is expected to return after Christmas. ... Joe Blumberg is entering his 15th season as the Morris coach and has posted a record of 176-207, including three regional championships. ... "I thought we were better than our record indicated last year," Blumberg said. "I think the two quarantine breaks ruined any momentum we had. The last month of the year we played more games than we practiced, often playing four ballgames in a week, including back-to-backs. It was tough on our guys, and we are excited to be able to get back in the gym and have a more normal ratio of practice and game minutes."
Ottawa
Coach: Mark Cooper, 18th season
Last season: 14-1, 12-1 Interstate Eight
Top returners: Luke Cushing, sr. (8.6 ppg); Anthony Miller, sr. (4.5 ppg); Braiden Miller, sr. (2.7 ppg)
Key newcomers: Connor Price, jr.; Levi Sheehan, jr.; Matt Haerle, jr.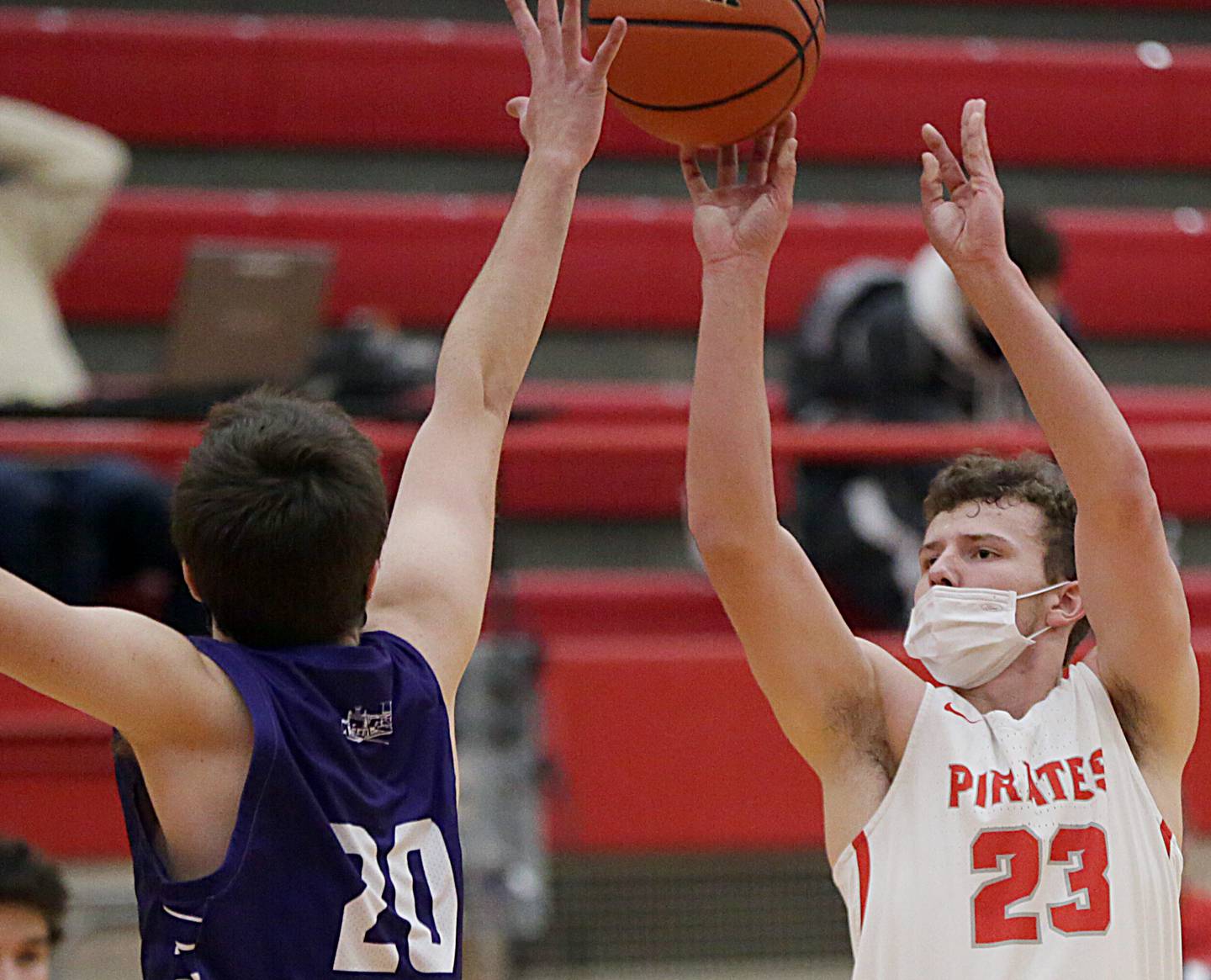 Worth noting: The defending conference champs have a team loaded with seniors, though only three with a significant amount of varsity floor time. Two years ago, the Pirates won 20 games., and eight seniors graduated from last year, including The Times Player of the Year, Anthony Cooper. ""We return senior kids that played significant minutes last spring," Coach Cooper said, "but also seniors that may have played a secondary role but are now ready to step in to a bigger role." ... Cushing, who averaged 8.6 points per game and was an I-8 First Team pick last season, will look to fill some of that gap. ... Ottawa opens the campaign hosting its own Dean Riley "Shootin' the Rock" tournament.
Plano
Coach: Kyle Kee (9th season)
Last season: 6-11 overall, 4-9 Interstate Eight
Top returners: Mason Accidentale, sr. (G, 6-0); Carion Hale, sr. (F, 6-5); Tristian Canfield, sr. (G/F, 6-2); Josh Padilla, sr. (G, 5-11); Kam Williams, sr. (G, 6-0).
Key newcomers: Samuel Sifuentes, jr. (F, 6-1); Brandon Edmon, sr. (G, 5-10); Vinny Maye, sr. (F, 6-1).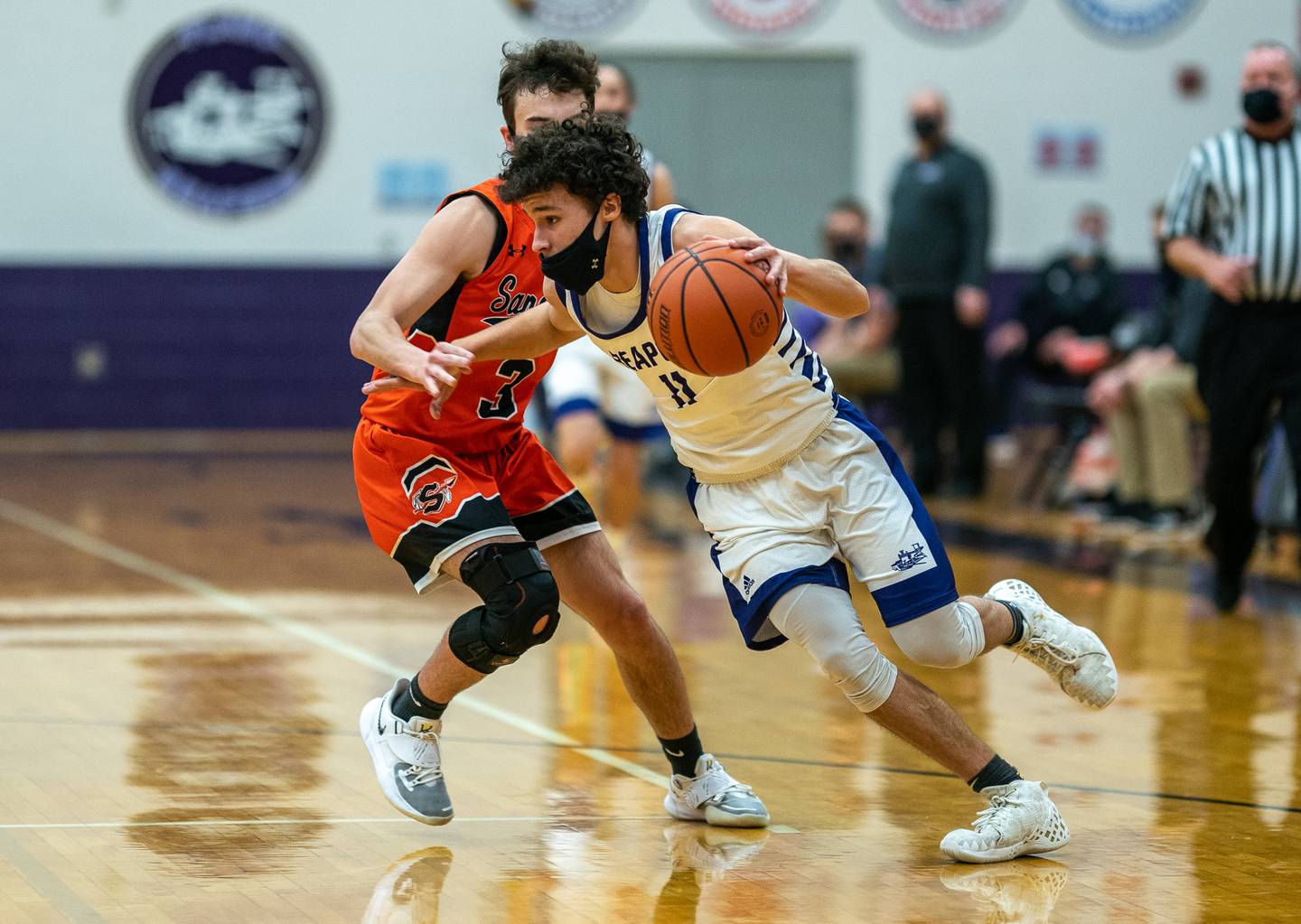 Worth noting: Accidentale, a third-year varsity starter and returning all-conference guard, is one of the top players in the area. The three-sport star averaged 19.8 points per game as a junior and made 56 3-pointers in 17 games and as a sophomore in 2019-2020 set Plano's single-season record for made 3-pointers. ... The Reapers are loaded with seniors who saw significant playing time in the shortened season last year. Canfield, honorable mention all-conference, averaged 10.2 points; Padilla 6.0, Williams 4.1 and Hale 4.0. Plano will be challenged right off the bat with games at the Pekin Tournament starting with Peoria Notre Dame. "Hopefully, we have gotten better and learned from some growing pains," Kee said. "We will see where we are at very quickly. Our conference should be pretty wide open. I think if we can get some wins early we might surprise some people and give it a run. This is a fun group that will play extremely hard and can really shoot."
Rochelle
Coach: Tim Thompson
Last season: 7-7
Top returners: Ryan Simmons, sr. (F); Tanner Lager, sr. (F); Adam Kemp, sr. (G); Zach Sanford, sr. (F); Noah Brown., sr. (G)
Key newcomer: Eli Luxton, so. (G)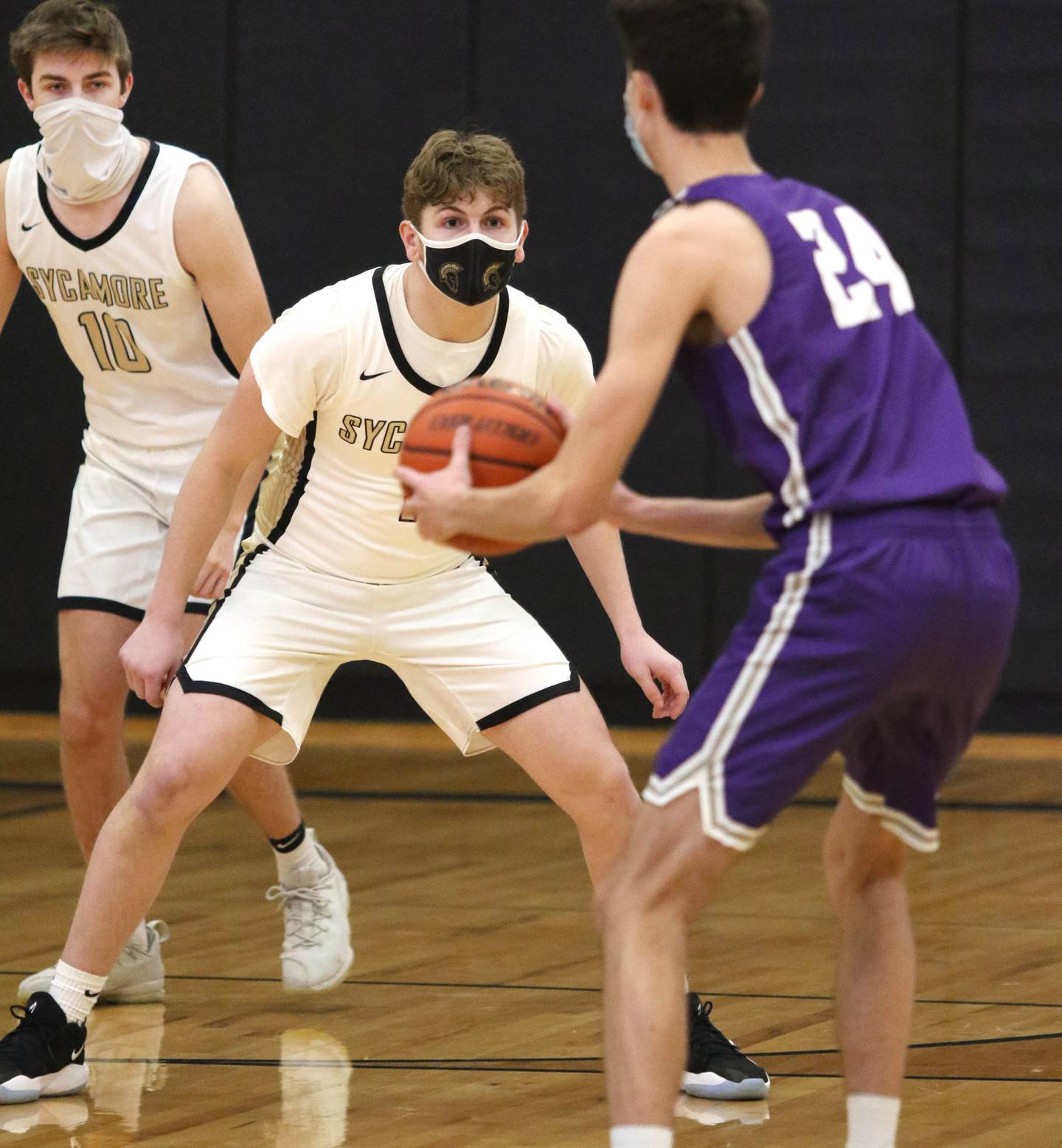 Worth noting: Simmons, Lager, Kemp and Sanford are all three-year varsity players. Simmons, a three-year starter, will lead the team from the wing. ... Thompson said the team is loaded with experience but will be missing Brown and Sanford to start the year. ... The Hubs will open the season in Sycamore's Leland G. Strombom Tournament.
Sandwich
Coach: Kevin Kozan (2nd year)
Last season: 1-15, 0-9 Interstate Eight
Top returners: Andy Golinski, sr. (5-10, G); Blake Kleckner, sr. (6-6, C); Jacob Kuntz, sr. (5-11, G); Austin Marks, sr. (6-0, F); Casey Olson, sr. (6-6, C); Saulo Rodriguez, sr. (5-10, G); Johnny Rizzuto, sr. (6-1, F); Owen Sheley, jr. (6-6, C); Christian Summers, sr. (6-1, F)
Key newcomers: Theo Arnold, sr. (6-2, F); Evan Gottleib, jr. (5-11, G); Sammy Leggett, jr. (5-10, G;) Dylan Young, jr. (6-2, F)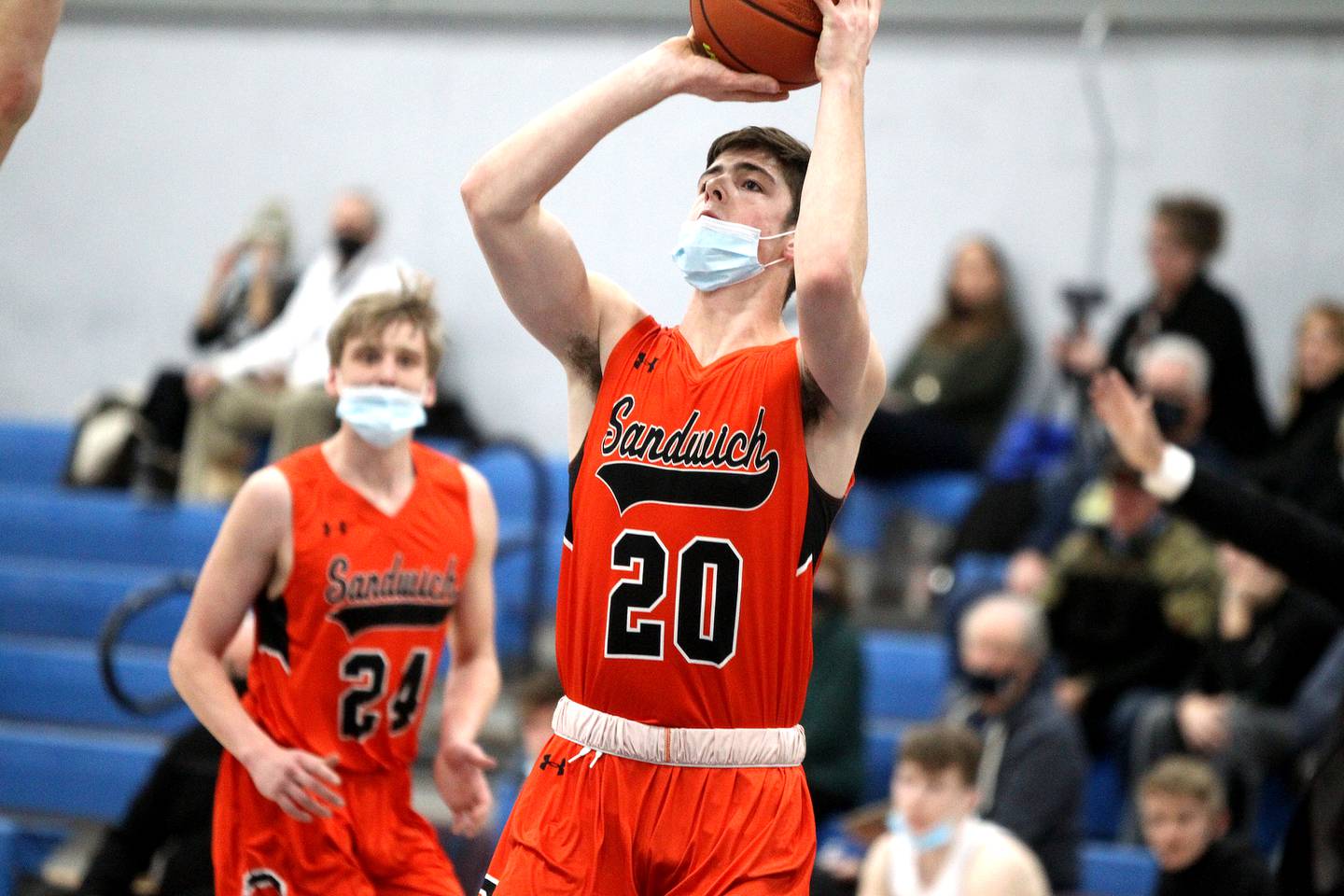 Worth noting: The Indians have graduated Jacob Heilmeier and his 13.8 points, 7.8 rebounds and 2.2 assists, but in his stead Kozan has a fast, athletic group of guards who will lead an up-tempo, hard-defending club. … The break will be led by Rodriguez at the point, flanked by sharpshooters Gottleib and Leggett. Should they have to slow it down, there's always Sheley, Kleckner and Arnold in the post. … "We're all excited. It may be tough early on, but I think we can surprise some people," said Kozan. "We have a lot of talent, a lot of athletic ability that Sandwich hasn't seen in a while. We'll be able to get out and guard, get out and run, but we have to shoot the ball better than we did last season. It will all come down to execution."
Sycamore
Coach: Drew Stacy (8th season)
Last season: 9-7, 7-6 Interstate Eight
Top returners: Brody Armstrong, sr. (G); Sam Stoner, sr. (G); Kyle Huber sr. (F)
Key newcomers: Dawson Alexander, jr. (G); Eli Meier, jr. (G); Lucas Winburn, jr. (F)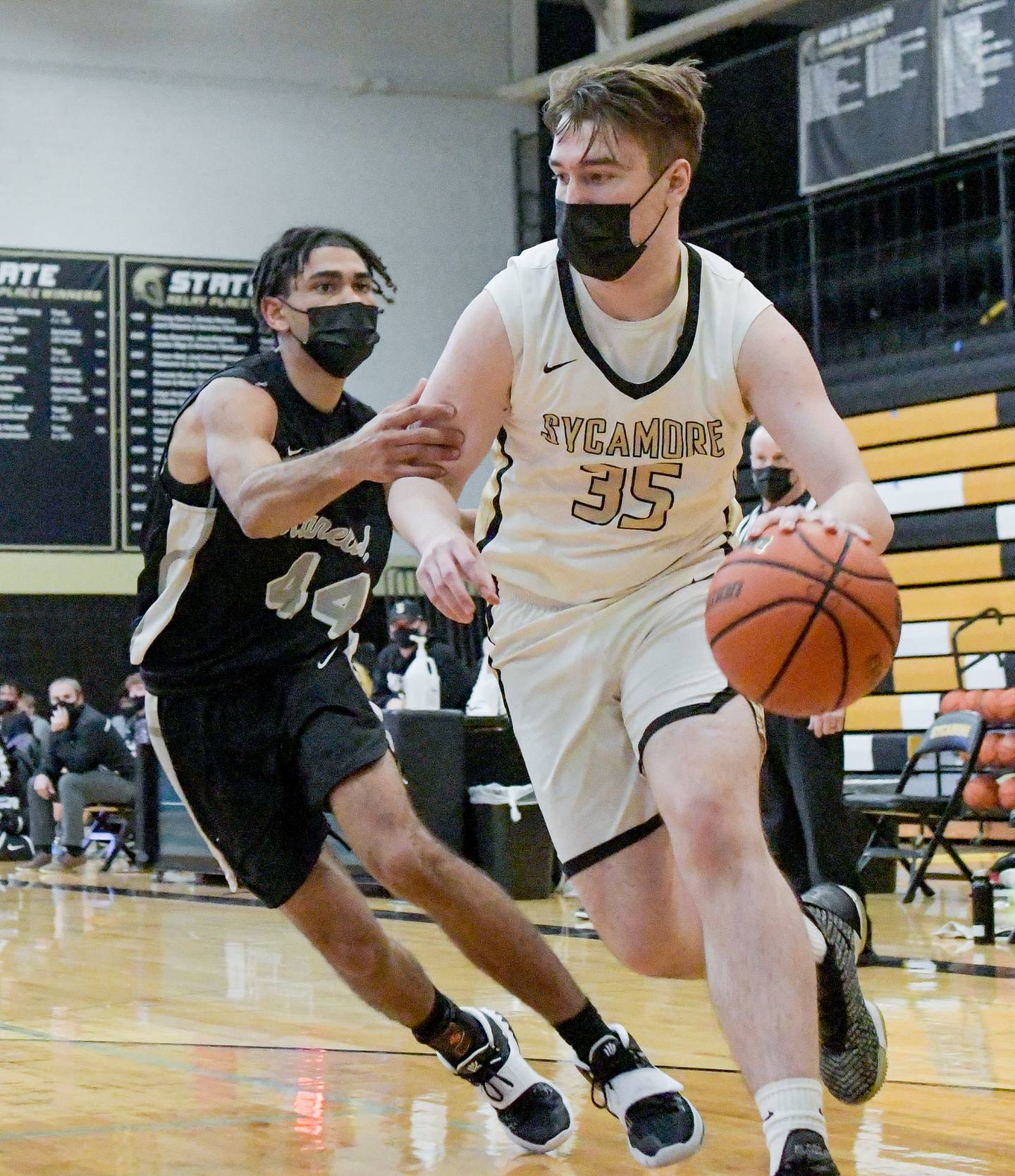 Worth noting: The Spartans are deep at guard and should be a good shooting team that moves the ball around. The team's leading scorer from last year, Xavier Gagnepain, injured himself before football season began and is expected to miss the season. … The Spartans may start slow because of five players in the football postseason that just ended for the Spartans on Saturday but should turn it on as the season progresses. … "We have a good group of returners who have a lot of experience and some newcomers who I think can make valuable contributions as well," Stacy said.