SYCAMORE – DeKalb County Coroner Dennis Miller, a Republican who has held the office since 1984, announced Tuesday he will not seek an 11th term in the 2024 general election.
Miller's decision means DeKalb County will have a new coroner for the first time in four decades.
"I would like to thank the county board and administration, both past and present, for their support throughout the years. I would also like to extend special appreciation to the department heads for their cooperation and our outstanding working relationships, which we have maintained throughout my career of 40+ years," Miller wrote in a news release Thursday.
Miller began his career in the county in 1979 as Deputy Coroner. In 1984 he was chosen by the DeKalb County Board to fill the unexpired term of his predecessor Coroner Bill Sullivan. Miller ran for the position in the 1984 General Election and has held the position ever since.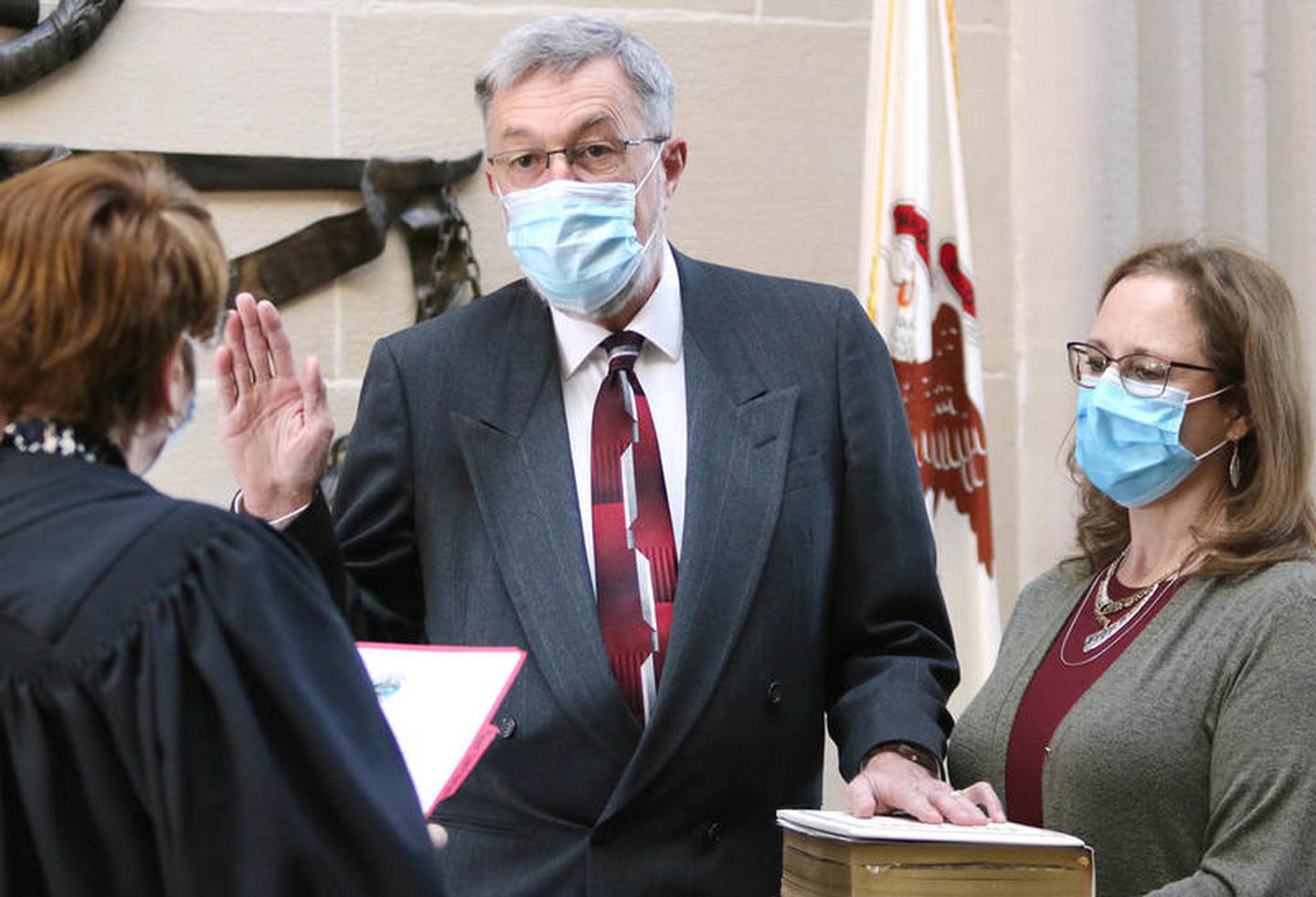 As the DeKalb County Coroner, Miller is tasked with determining the cause of death for all sudden deaths in the county that appear to be accidental, homicidal or suicidal, according DeKalb County documents.
In his letter, Miller extended "a heartfelt thank you" to all of his supporters, campaign and office staff for their help throughout his career. Though Miller thanked his supporters in the news release, he ended by emphasizing the sacrifice his family made for him to hold the office since for as many years as he did.
"Above all, the sacrifices my family has endured for me to be successful as a public servant, for so many years, I will forever be grateful for," Miller wrote. "Special thanks to my beautiful wife, Jill, and our three amazing children, Jordan (Sarah), Brandon (Ashley) and Brianna (Derek), [SIC] for their willingness to share their husband and father with a community I truly loved serving."
This article was updated at 6 p.m. Sept. 20, 2023 to correct an earlier version which misstated the number of years Dennis Miller has served as DeKalb County Coroner. Miller's term will end a four-decade run in the elected office.