DeKALB – A still divided DeKalb City Council recently took more steps toward authorizing an ordinance to condemn an 148-year-old building once described by city staff as "underperforming," although no final decision has yet been made.
Monday's DeKalb City Council debate instead lays the groundwork for the city to consider acquiring a downtown building, 128 to 140 S. Second St., which the city has offered to pay owner Dan Sears $420,000 for, according to city documents
Attorney Mark Doherty, who spoke on behalf of the building's owner, said the city's proposal still falls short of the owner's ask.
"It appears that staff is recommending a counter that would carve out roughly half of what we proposed," Doherty said. Doherty, city staff, Sears and city attorneys have been in negotiations, at times heated, for months.
No agreement has been reached on a potential sale of the building, to date.
City Manager Bill Nicklas said he believes that there had been constructive progress made in negotiations.
"I think a decision is not out of the question," Nicklas said. "I think it's certainly not rushing things."
Sears urged the city to keep negotiating but avoid going to court to condemn the building.
"There will be other areas of compensation and expense to the city if you go to that proceeding," Sears said. "Don't be so sure that we won't end up at the same place while you bare those expenses. That's all I'm asking you to consider."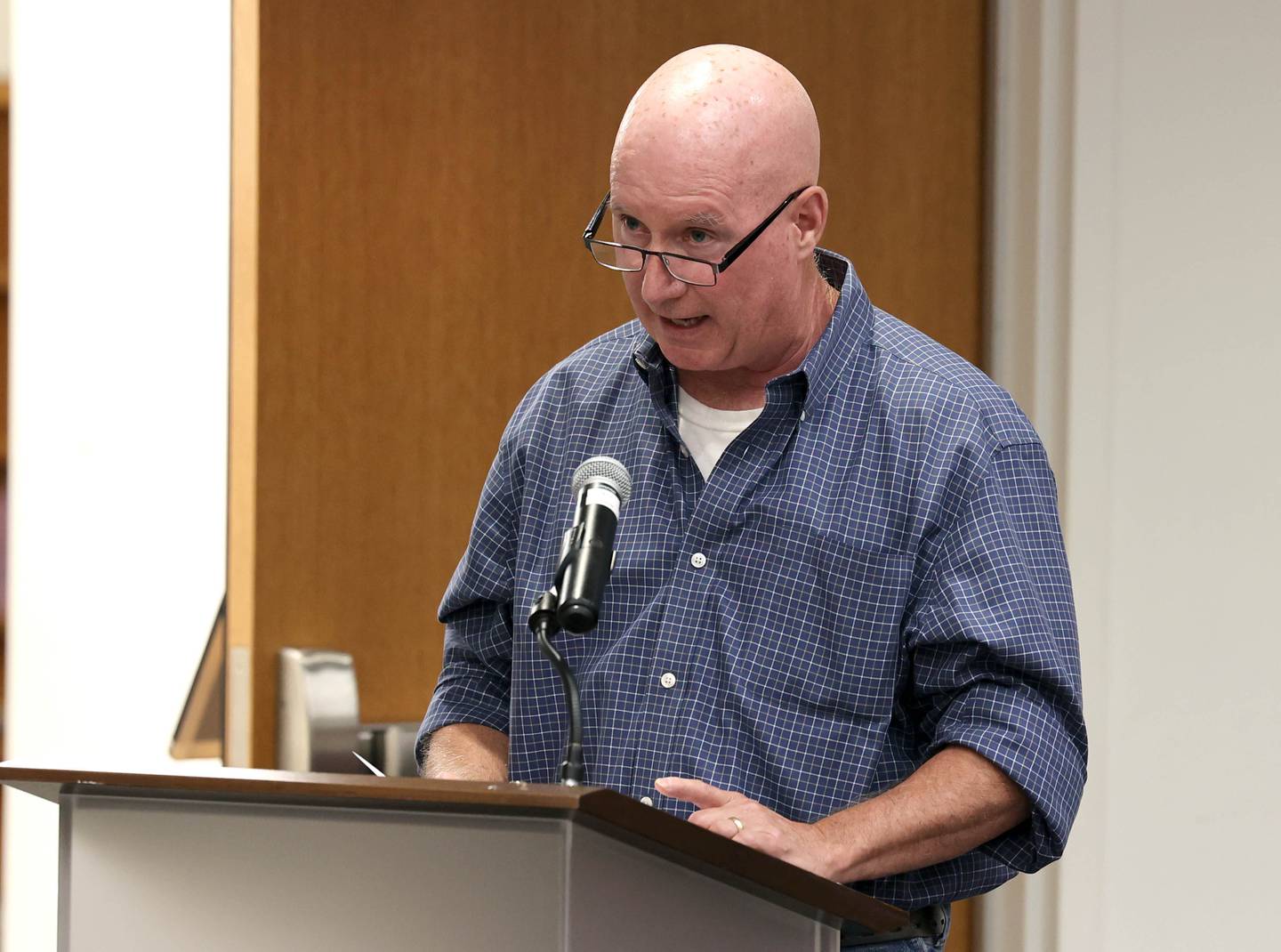 A majority of City Council members said they were supportive of the actions spearheaded by the city manager, throwing their support behind a measure to condemn the building.
Fifth Ward Alderman Scott McAdams said he believes the city deserves better.
"This just looks like … a cash grab," McAdams said. "We have a fiduciary responsibility to every taxpayer in the city of DeKalb to not just give away their money."
Second Ward Alderwoman Barb Larson said she believes the issue before the Council is not about parking spaces.
City staff members have said the city of DeKalb will depend on bid results coming in within budget and acquiring the building at an appraisal price of $370,000, but the total project costs could come to $750,000 to pave the way for 26 to 27 added parking spaces in the downtown.
"I look at the $750,000 as an investment we make into our central business downtown district to start encouraging people to be like, 'This is where we want to invest our time, where we want to settle our families, where if I can't find a parking lot real close to where I want to go, I feel safe enough that I can park over here or across the street,'" Larson said. "That's why I'm voting yes. It has nothing to do with 27 parking spaces. I'm looking five, 10 and 20 years down the road."
Seventh Ward Alderman John Walker disagreed.
"At the end of the day, that's what it is," Walker said. "No matter how you cut it up or dice it up, it's 27 parking spaces. … If you're going to pay $750,000 for parking, I guarantee you it's going to be more than that. It just absolutely makes no sense. This is how I look at it."
Nicklas stressed that it's important that the city have the powers afforded under eminent domain at its disposal should negotiations with the building owner go south.
"The negotiation was invited and rebuffed until the city brought up the prospect of court action," Nicklas said.
Nicklas said that proceeding with condemnation would not preclude the city from negotiating in good faith with the owner of the building.
"We will be open to a reasonable response without gratuitous add-ons," Nicklas said.
The council's decision came in a 4-3 vote, with Walker, Greg Perkins and Mike Verbic opposing the ordinance. Mayor Cohen Barnes recused himself from the council's discussion and vote because he owns a building in the downtown, which falls in the city's Tax Increment Financing District.
Because the issue at hand required a super majority to waive a second reading the same night, a second vote on the ordinance is expected at the council's Sept. 25 meeting. A majority vote at that meeting puts the city one step closer to acquiring the building using the powers afforded under eminent domain. This does not preclude additional offers from being put forth and considered between now and the building's sale.