DeKALB – A DeKalb man was denied bond Friday by a DeKalb County judge as he faces murder charges in the shooting death of 33-year-old Carl Austin, who prosecutors allege Romel A. Hollingsworth Jr. shot 13 times after a marijuana deal went bad.
The shooting occurred midday March 19 near the entrance of a University Village apartment building in the 800 block of Normal Road, DeKalb, records show.
Hollingsworth, 20, of the 800 block of Russell Road in DeKalb, was charged with first-degree murder in Austin's death, according to DeKalb County court records. Records allege that the shooting came after a drug deal between the two involving marijuana about 1:30 p.m. March 19.
Prosecutors allege that Hollingsworth fired about two dozen rounds during the shooting. Austin died from multiple gunshot wounds, including 13 gunshot wounds he suffered during the incident causing 20 bullet holes in his body, court records show.
"[The] defendant also admitted that he probably emptied his clip before the victim even hit the ground," prosecutors wrote in court documents presented Friday.
Austin suffered wounds to his heart, lungs, head and colon, and had internal hemorrhaging, prosecutors said.
If convicted, Hollingsworth could face a life sentence in jail.
Hollingsworth's initial defense attorney, Chip Criswell of the DeKalb County Public Defender's Office, was dismissed from the case Thursday. Hollingsworth appeared in five hearings this week as court proceedings were shuffled around because of his request for a different judge and hiring a new defense lawyer, Sycamore-based attorney Brian Erwin.
Chief Judge Bradley Waller reassigned the case to Circuit Court Judge Joseph Pedersen on Friday morning after Hollingsworth requested a substitution of judges Marcy Buick and Philip Montgomery, court records show.
In a new bond hearing Friday afternoon, Assistant State's Attorney Suzanne Collins asked Pedersen to deny Hollingsworth bond based on what she said was the violent nature of the alleged crime and Hollingsworth's criminal history.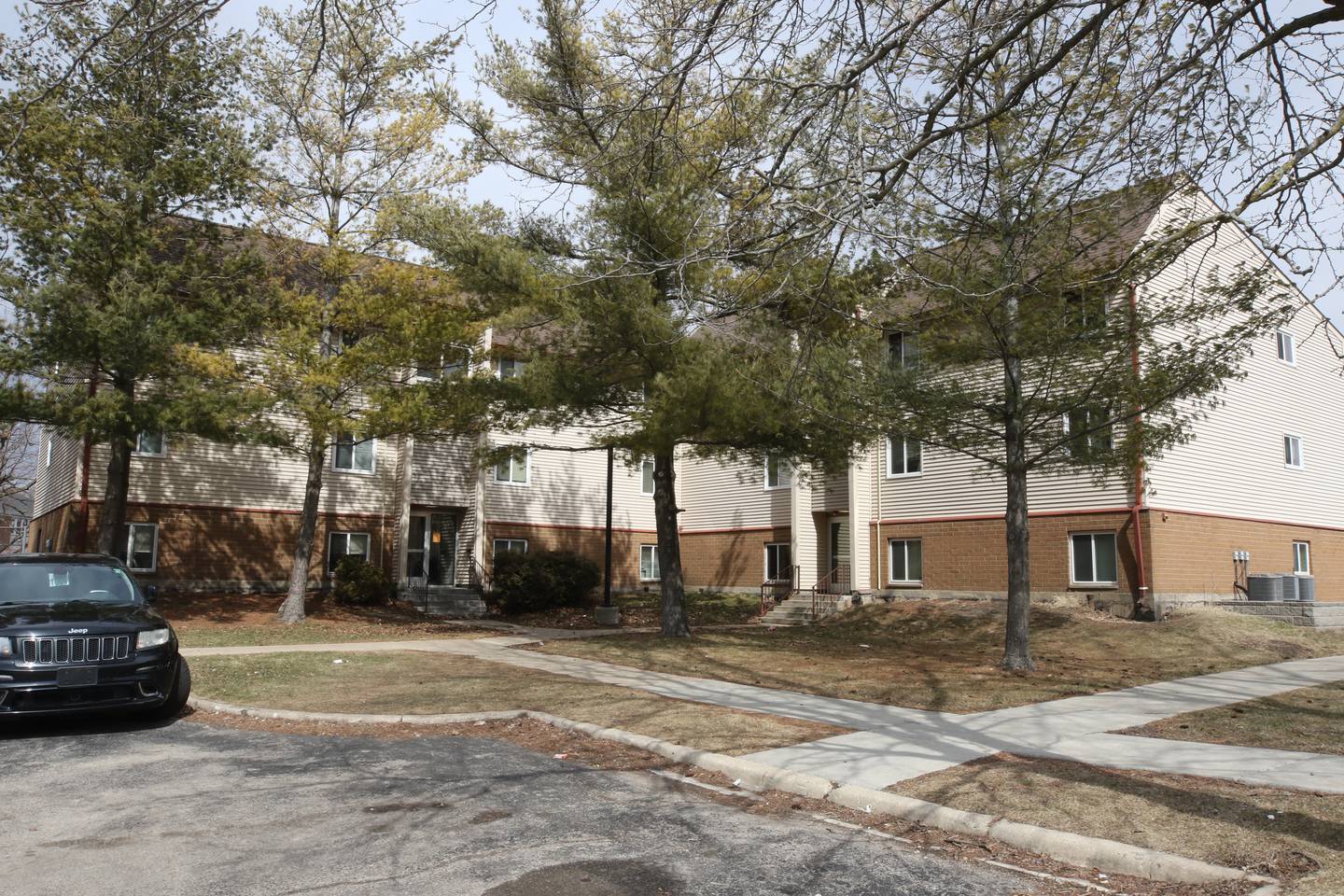 At the time of the DeKalb shooting, prosecutors said Hollingsworth had a pending Cook County case for aggravated unlawful use of a weapon involving a firearm with a high-capacity magazine.
"Should this court decide to set a bond, the people ask the court to consider that the defendant presents a real and present threat to the physical safety to the community," Collins wrote in court documents presented Friday.
Hollingsworth reportedly spoke to police during an interview after the incident and alleged that Austin had pulled a gun on him. Hollingsworth told police he feared he was about to be robbed by Austin, records show.
Austin, of the 900 block of Hillcrest Drive, DeKalb, was found by police lying on the ground outside the apartment building without a pulse. He was taken to Northwestern Medicine Kishwaukee Hospital, where he was pronounced dead.
Witnesses reportedly told DeKalb police that they saw a man with dreadlocks – who prosecutors allege is Hollingsworth – shooting at a victim as he lay on the ground, continuing to discharge the gun until it stopped, records show.
Based on witness interviews and a search of the victim's phone records, DeKalb police said Hollingsworth used a woman's cellphone to call Austin back after the reported drug exchange, asking him to return to the building. Hollingsworth didn't complete the drug deal, records show.
Austin reportedly messaged the woman's phone that he had returned. Hollingsworth then allegedly grabbed a gun and went outside.
The woman told police that she heard multiple gunshots, and soon after, Hollingsworth returned to the apartment holding the gun and asked her to call an Uber rideshare service driver, court records show.
During a warrant search of Hollingsworth's apartment, police found a 40-caliber Glock 22 with an extended magazine that held 22 rounds, records show. DeKalb police said the gun had been reported stolen. The extended magazine was empty when police found it, court records show. Police reportedly found 40-caliber shell casings on the ground where the shooting happened.
Hollingsworth is next ordered to appear for a hearing at 10 a.m. April 13 in front of Pedersen at the DeKalb County Courthouse in Sycamore.