Local police and fire officials are reporting an increase in fireworks-related calls since the COVID-19 pandemic began – though it's unclear whether the pandemic prompted the hike.
The numbers provided by DeKalb police and fire departments, Sycamore police and fire departments and the DeKalb County Sheriff's Office come after several social media posts circulated over the Fourth of July weekend. Many comments included complaints about neighbors in local communities setting off amateur illegal fireworks, prompting debate over enforcement.
Data including emergency calls reporting illegal fireworks obtained by the Daily Chronicle shows incidents of reported amateur fireworks were occurring weeks prior to the holiday weekend.
DeKalb Police Chief David Byrd said the department has received about 178 fireworks related calls for 2021 so far, with about 75 of those calls coming around the Fourth of July holiday period. He said there were a total of 106 of those calls for 2018, 87 for 2019 and the number jumped to 262 in 2020.
Byrd said he doesn't believe all of the fireworks calls are just from Fourth of July in the previous two years especially, pointing to recent Juneteenth celebrations in the community that didn't happen a year ago due to the COVID-19 pandemic.
"I think we saw some fireworks for that," Byrd said. "Which we didn't have the year before."
Byrd said it's hard for him to say why the police department is seeing the increases in calls. He said officers and commanders in the DeKalb department confirmed there appears to be an uptick in larger types of fireworks displays being used illegally.
"Larger than you would think … for personal use," Byrd said.
Byrd referred to the city's professional fireworks display this year, which did not happen a year ago, and how the licensed pyrotechnics "put on an amazing show."
"But even then, we had a continuation of fireworks going on throughout the city," Byrd said.
Byrd said officers "were very busy throughout the weekend," with extra hours being logged and call volume affecting police response to more serious calls. He said fireworks are still illegal in Illinois, let alone dangerous, and users risk injuries, including loss of fingers, limbs or even life.
"[That's] over something that they're just not equipped to be handling," Byrd said. "These are explosives, no matter how small."
Byrd added amateur fireworks could not only affect neighbors who are trying to rest, but they also could adversely affect neighborhood pets and nearby veterans who may be managing post-traumatic stress disorder. He said residents at least "can prepare for professional fireworks shows" accordingly, knowing the shows "only last about 20 minutes."
DeKalb Fire Chief Jeff McMaster said the fire department responded to one firework-related burn during this year's holiday weekend, though "it was non-life threatening." He also pointed out a lot of people don't realize that amateur fireworks remnants can start fires, referencing a significant structure fire in 2020 that came from fireworks which were not disposed of properly in a plastic garbage can near the house.
"Which then caused the house to catch on fire," McMaster said.
McMaster said professional pyrotechnics know exactly how dangerous fireworks are and have the proper safety gear and training to put on larger-scale displays. He said even legal fireworks like sparklers burn at more than 1,200 degrees.
"We wouldn't let a child run around with matches or candles," McMaster said. "Why would we let them run around with a rod that's 1,200 degrees or more?"
Sycamore
Sycamore Fire Chief Pete Polarek confirmed Tuesday evening there were no fireworks-related injury calls during this year's holiday weekend.
Sycamore Deputy Police Chief Steve Cook said the number of fireworks related calls remained about the same every year up to 2019. He remarked the biggest difference in the number of those calls was from 2019 to 2020, going from eight calls to 38, with 34 calls in 2021.
"But I really couldn't tell you why," Cook said.
Cook reiterated the larger mortar fireworks are still illegal in Illinois and they disturb people's peace.
"Our recommendation is to leave that up to the professionals," Cook said.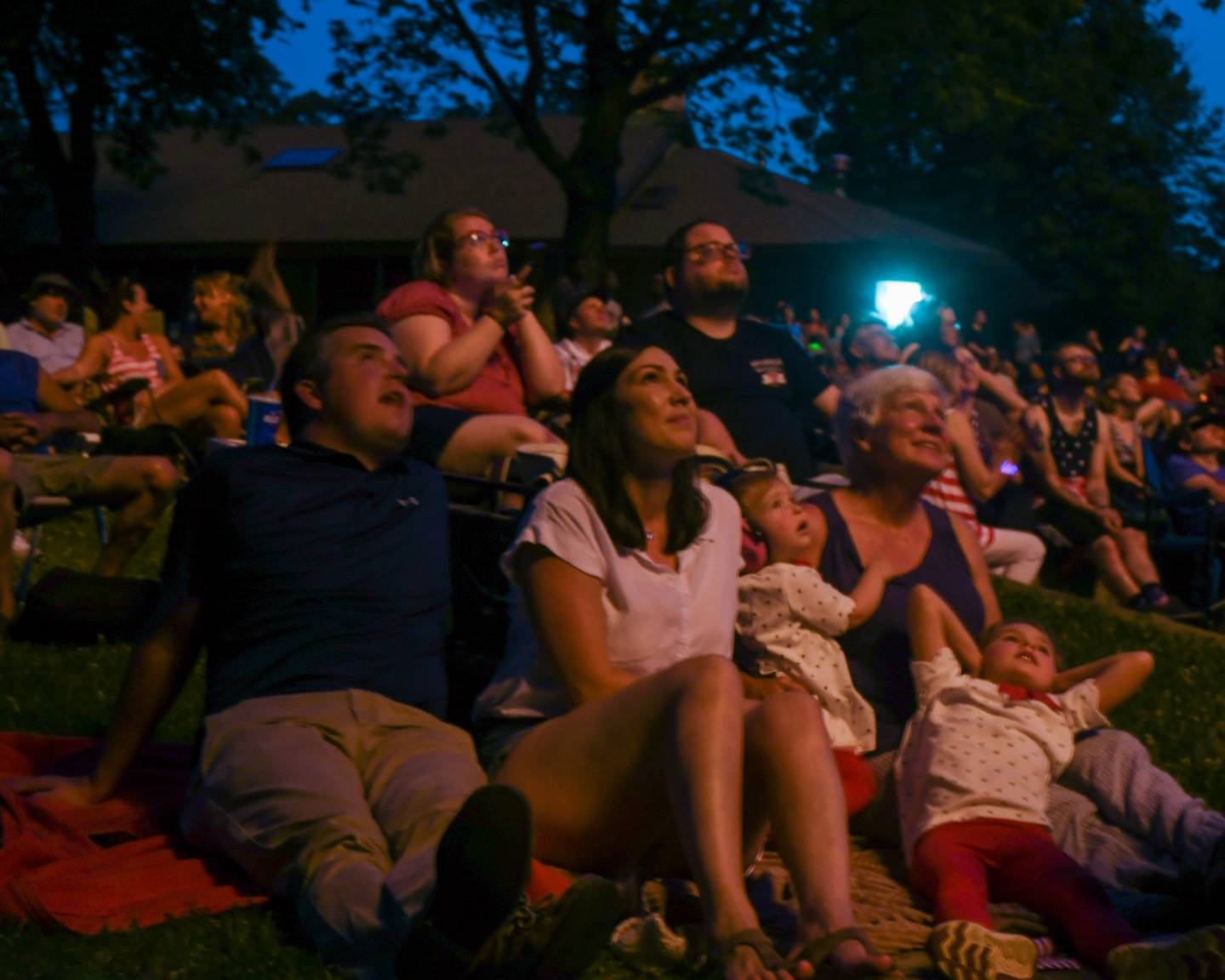 DeKalb County
DeKalb County Sheriff's Chief Deputy Andy Sullivan said the sheriff's office received 14 calls for the Fourth of July holiday period this year and 17 for 2020. That's about twice as much as the seven calls received in 2019, he said.
Sullivan said he would have chalked up the increased fireworks activity a year ago to COVID-19 pandemic boredom, pointing to many area communities opting out of public fireworks shows
"That could have increased the number of calls that we had," Sullivan said.
Sullivan said he believes surrounding cities had more of those calls than unincorporated areas in the county, though "we do receive our fair share." He said he doesn't believe there are less calls coming into the sheriff's office solely because of location, saying that folks are still concerned enough to reach out.
In that regard, those concerns aren't any different from people who live within city limits, Sullivan said.
"Because some people have to work next day," Sullivan said. "Some people have pets that are affected."
Sullivan wanted to remind the public fireworks are largely illegal in Illinois and also urged residents to instead attend fireworks displays put on by professionals.
"I think that's why those laws in Illinois are made that way," Sullivan said. "To help prevent injuries."